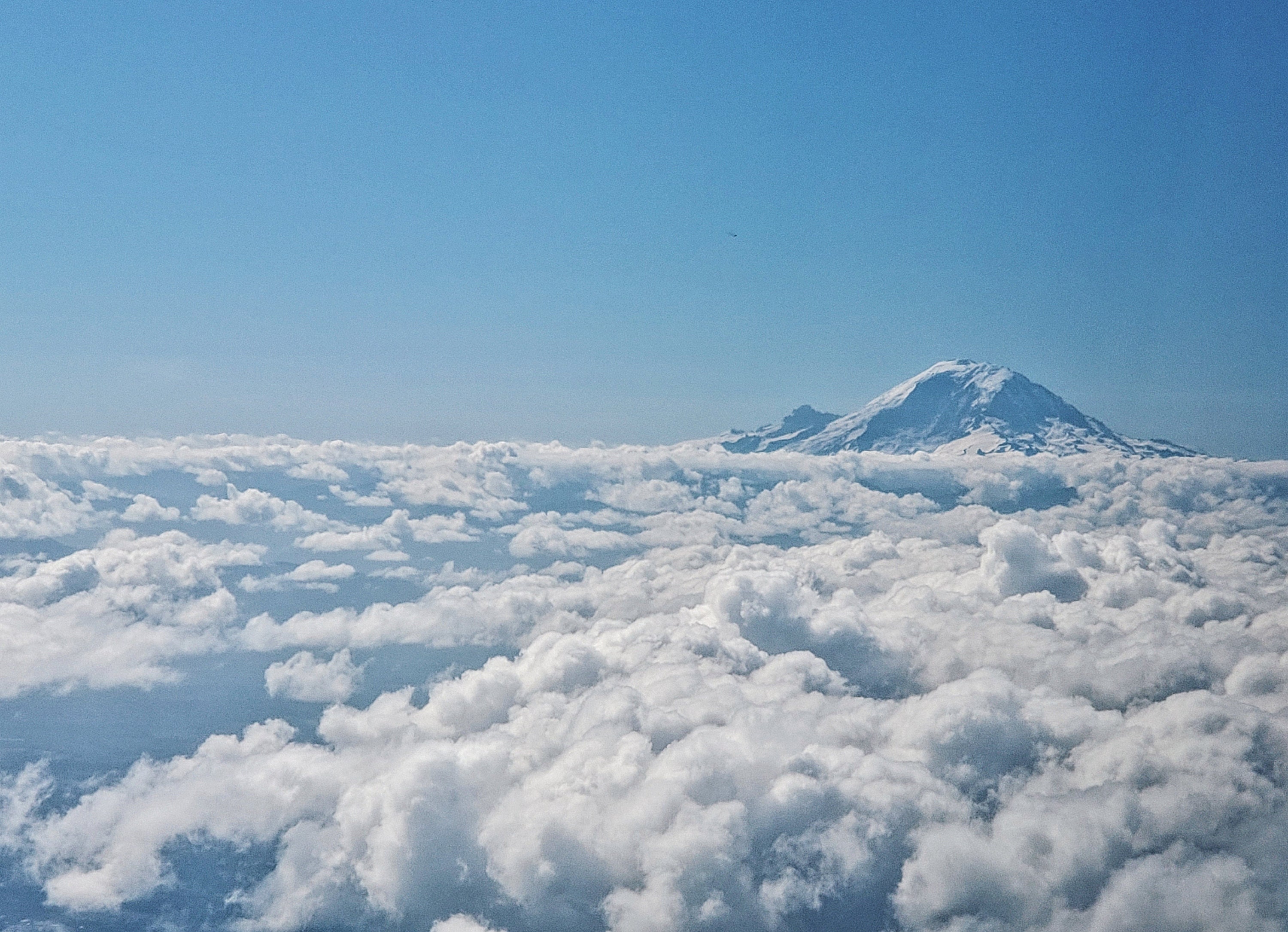 2020 y'all...Man what a year! We started this year (like always) hoping it's going to be the best year yet and well, ya know. This travel loving girl was lost during quarantine. All my trips were being canceled and let's just say, I filled that void with home projects. 🙃 Once restrictions were lifted a bit I took a short little weekend trip with my sister to Charleston (one of my favs). The next month I went to visit my sister in law in Washington, I loved my time out there so much, I went again 2 months later! I just did 3 day weekend trips but I packed a lot in so here we go!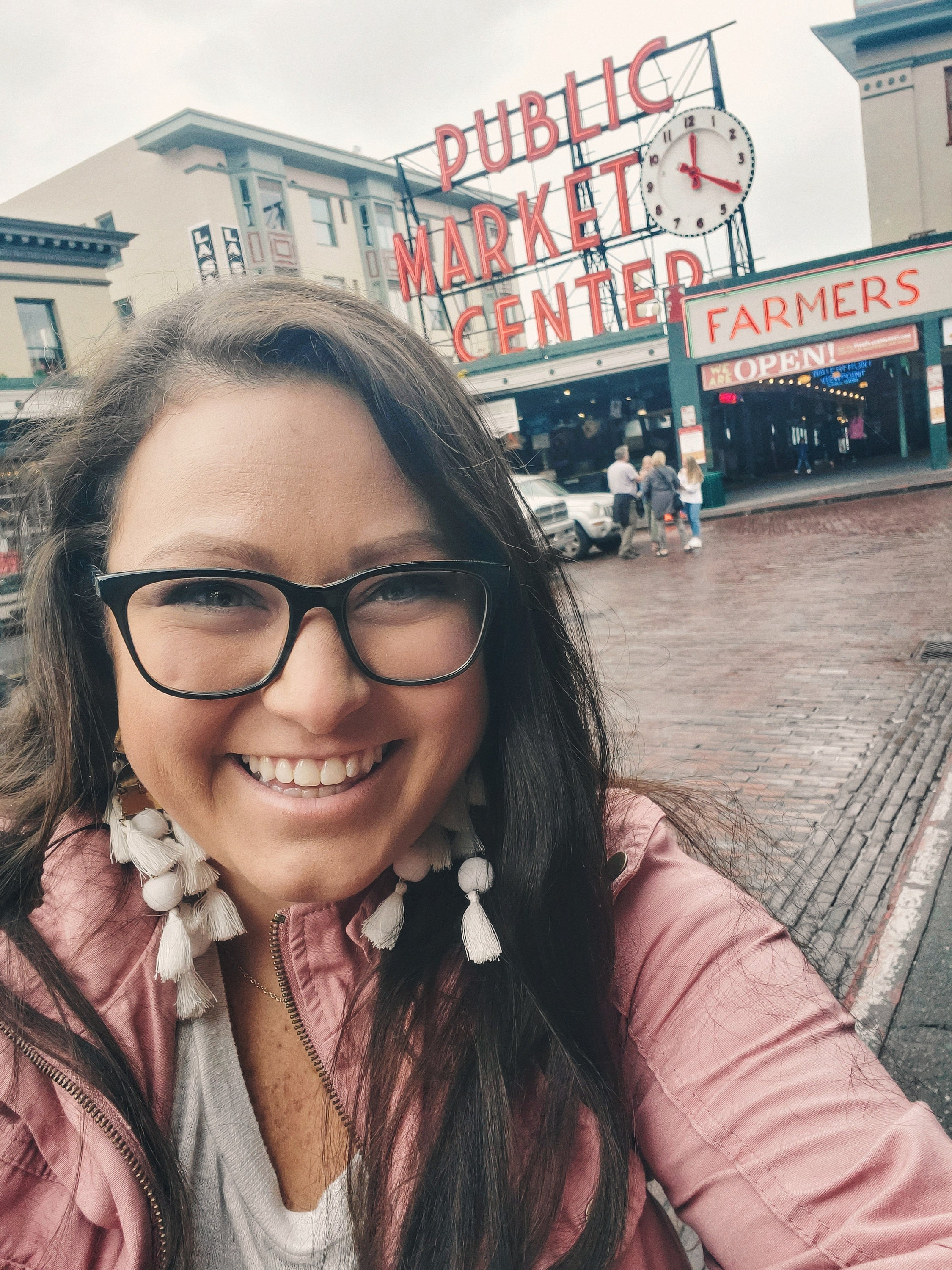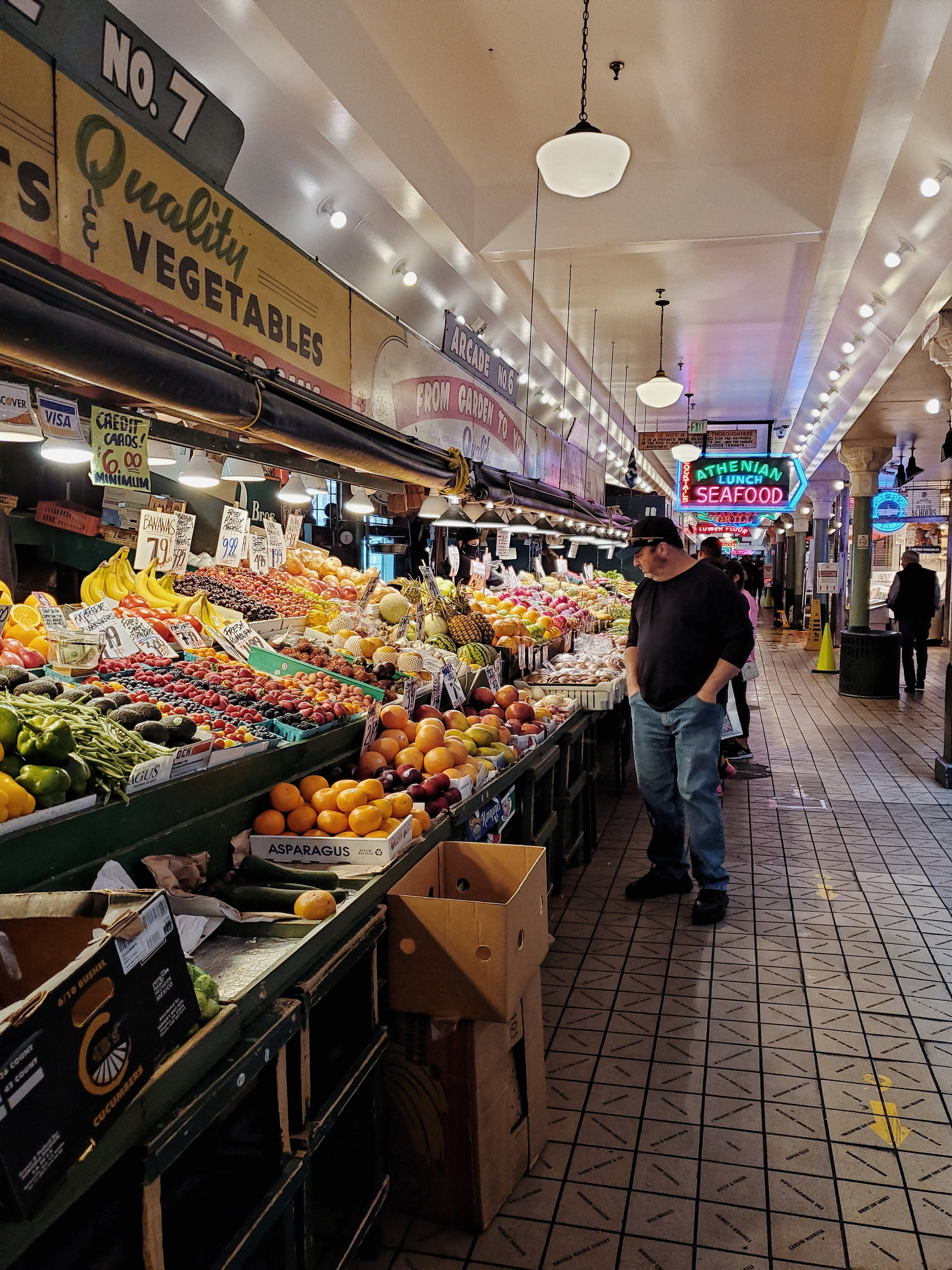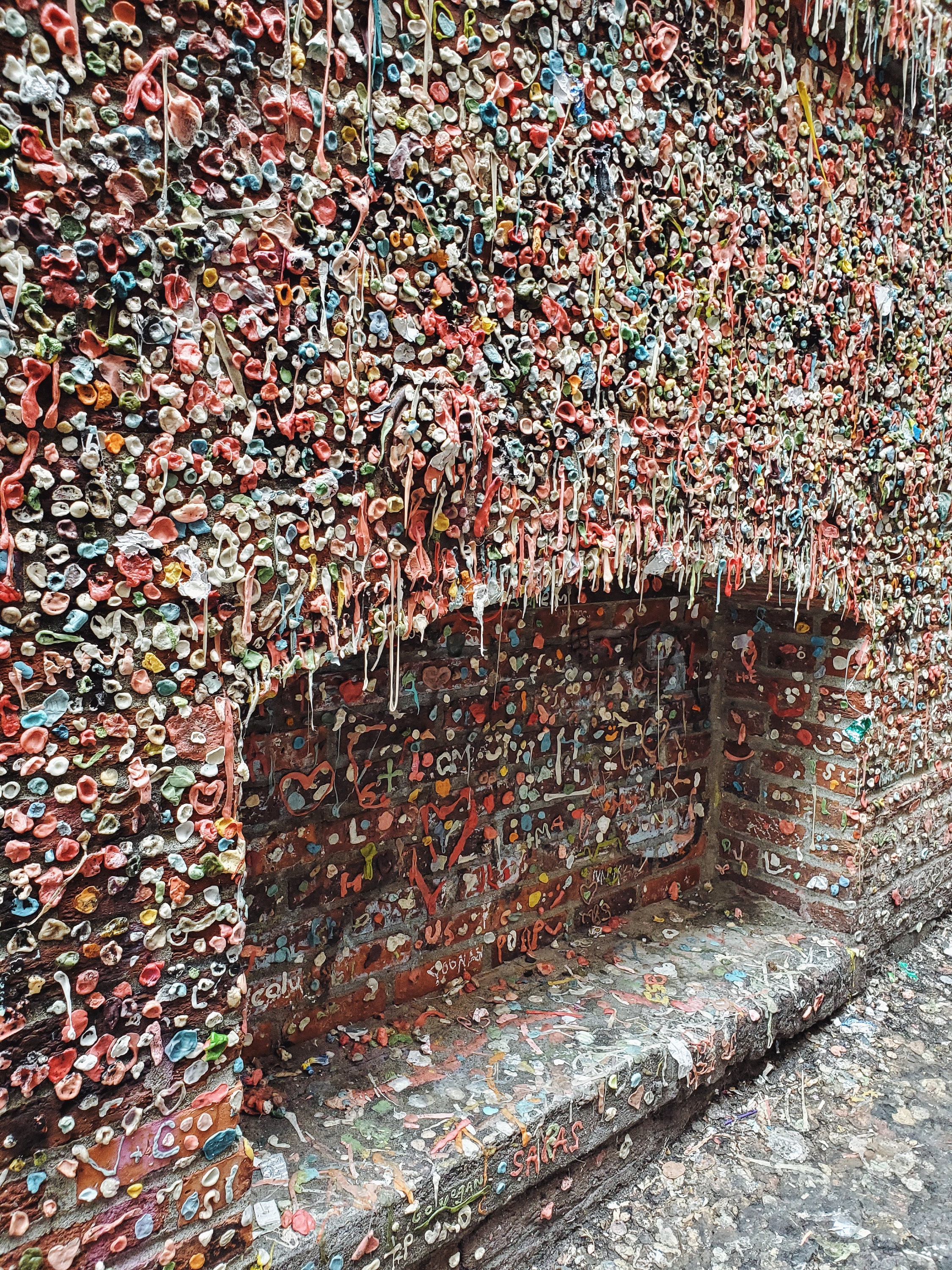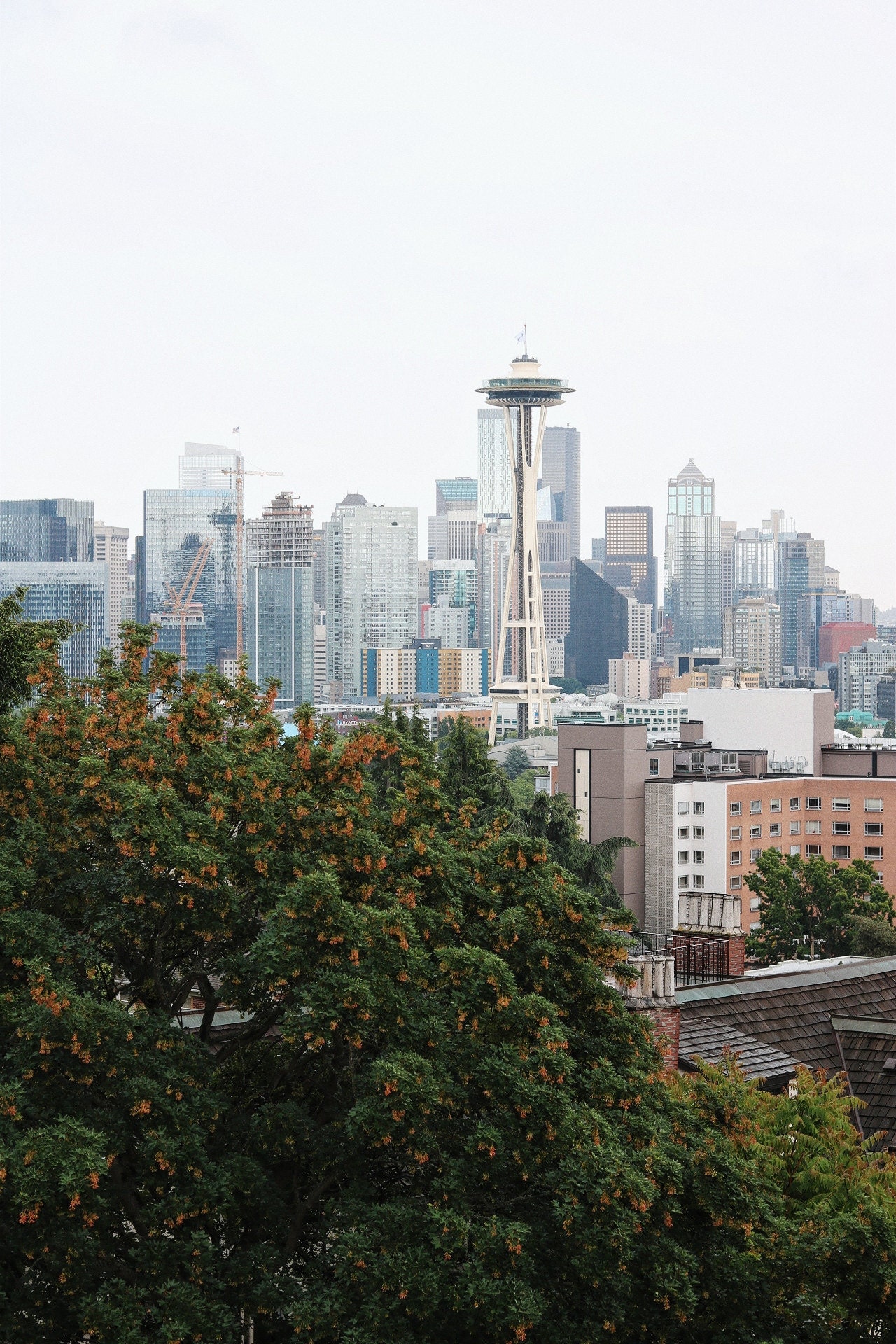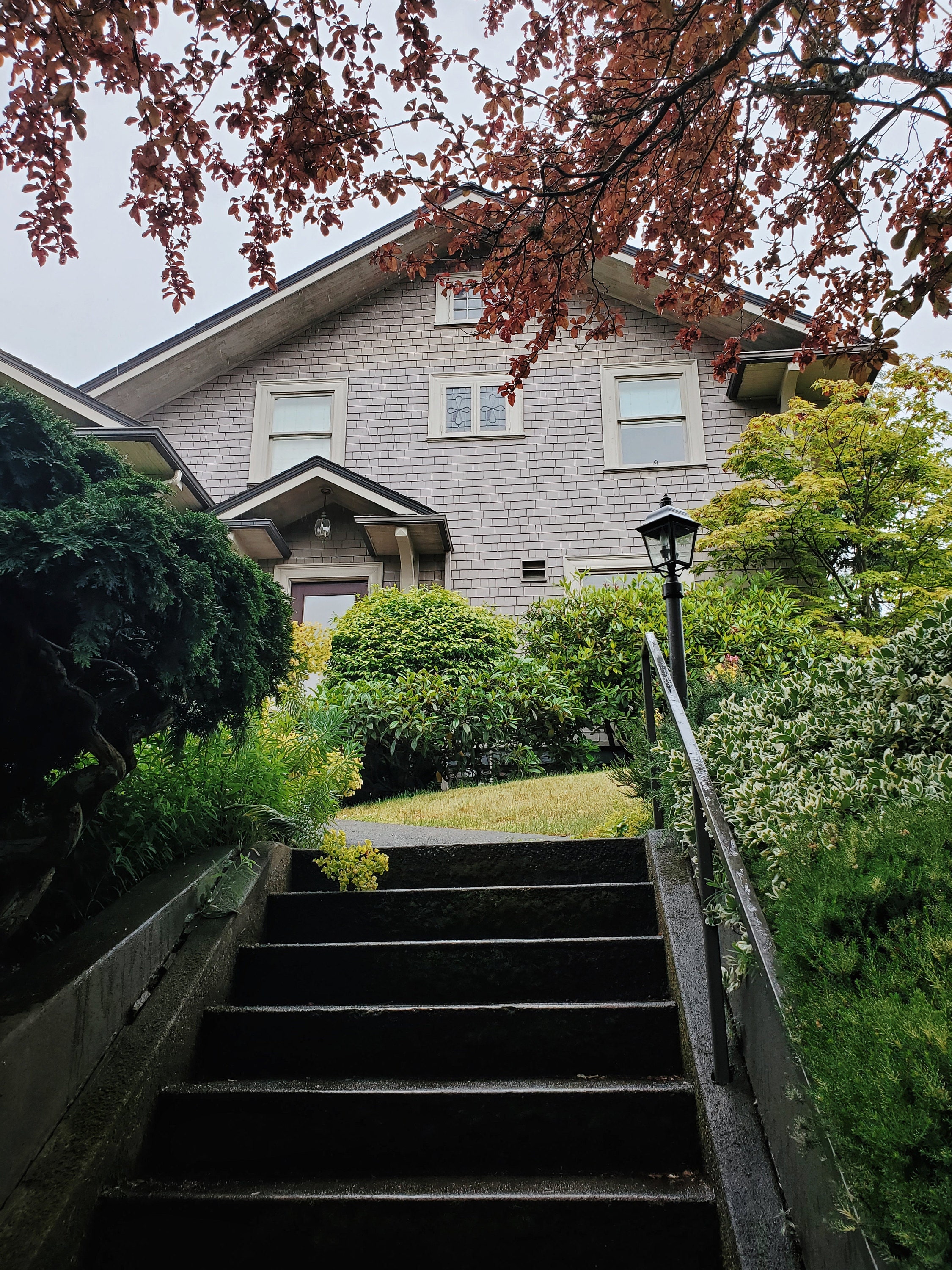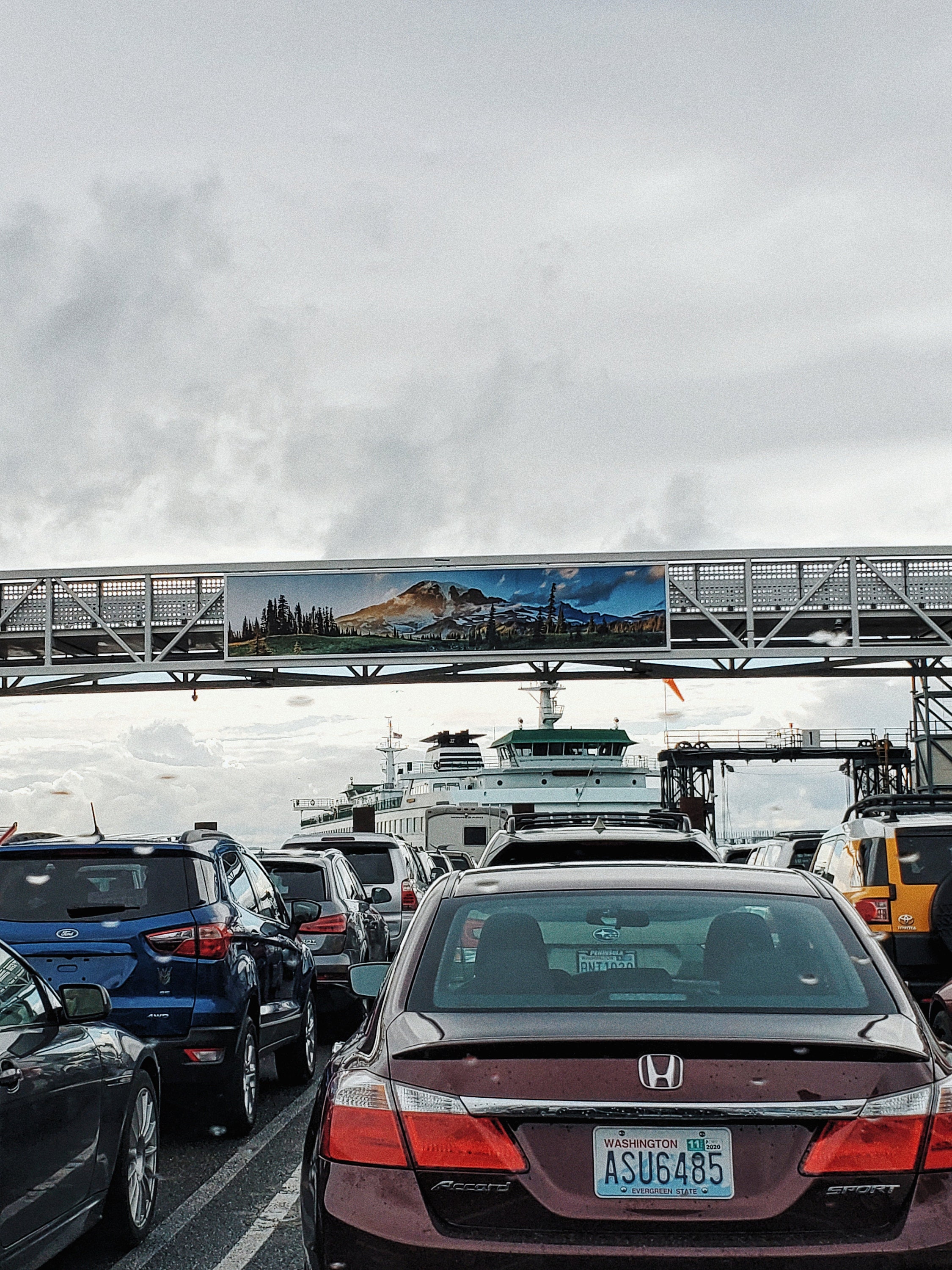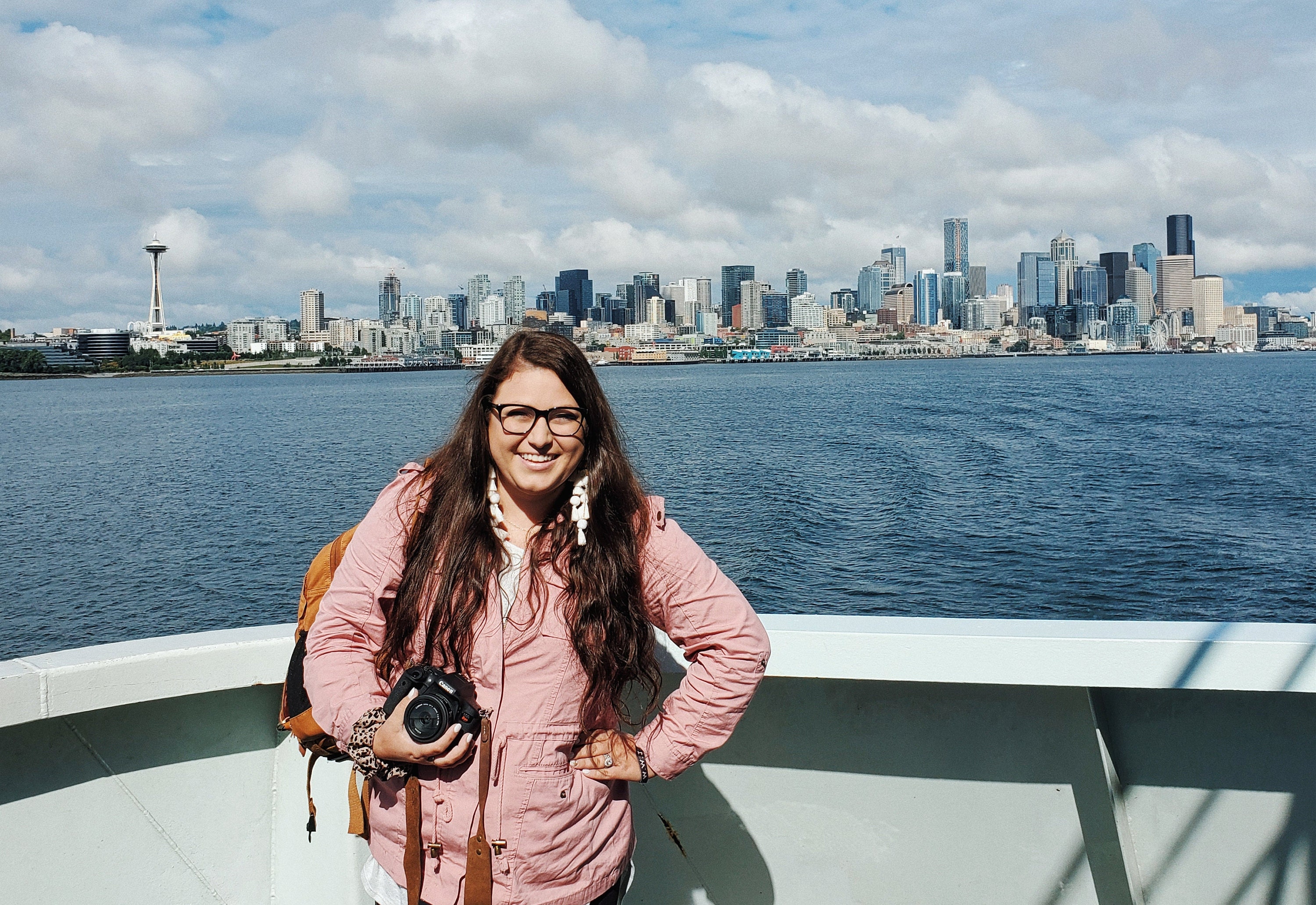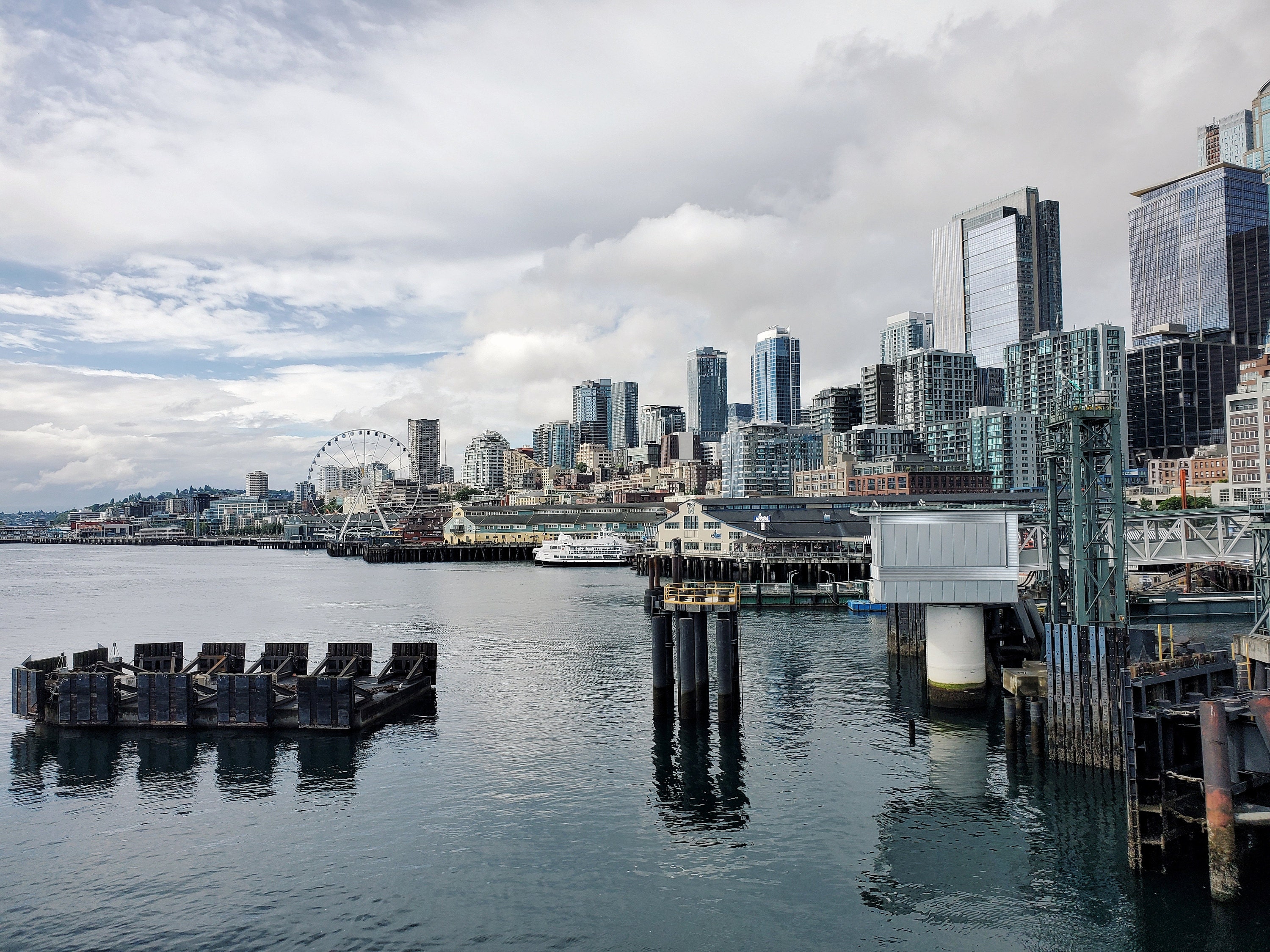 First things first, transportation. I flew into SeaTac with Delta. I felt totally safe the whole time as they have strict mask policies and continue to load the plane from the back to minimize contact. In June I rented a car to head downtown while my SIL was at work. This was my first time traveling alone in a big city (also during "riots"), but I was totally aware of my surroundings and trusted God. It wasn't crowded so that also made me feel a bit safer as well as having all of my places to go already in my gps/travel journal. A lot was closed downtown but I had a few places I wanted to check off: Pikes Place Market, the OG Starbucks, and the Gum Wall. I definitely want to go back to the Market post Covid to get the full effect of the hustle and bustle (and fish throwing...apparently thats a covid no no? 😅) but it was cool to see all the yummy fruits and veggies! After grabbing my latte across the street (to be...basic), I headed to the most covid unfriendly place of all...The Gum Wall. After a quick selfie there, I headed back to my car and drove to Kerry Park that has an amazing view of downtown. It was a little overcast but thats kind of the vibe there. It was pretty easy to find free street parking around there and walk around. For all my Greys Anatomy fans, the intern house was a block away so of course I had to go find that. After exploring the pretty houses around there (and swearing I've painted a few of them before) I headed toward the Seattle ferry terminal. The WSDOT app was super helpful and you could see exactly how many spots were left on each boat. I was far more excited than I should have been for the ferry because well, Greys Anatomy. I got there probably 45 min early (Friday afternoons filled up quick so I was glad I did!). I drove on and went up to grab a drink and check out Seattle off the stern which I highly recommend.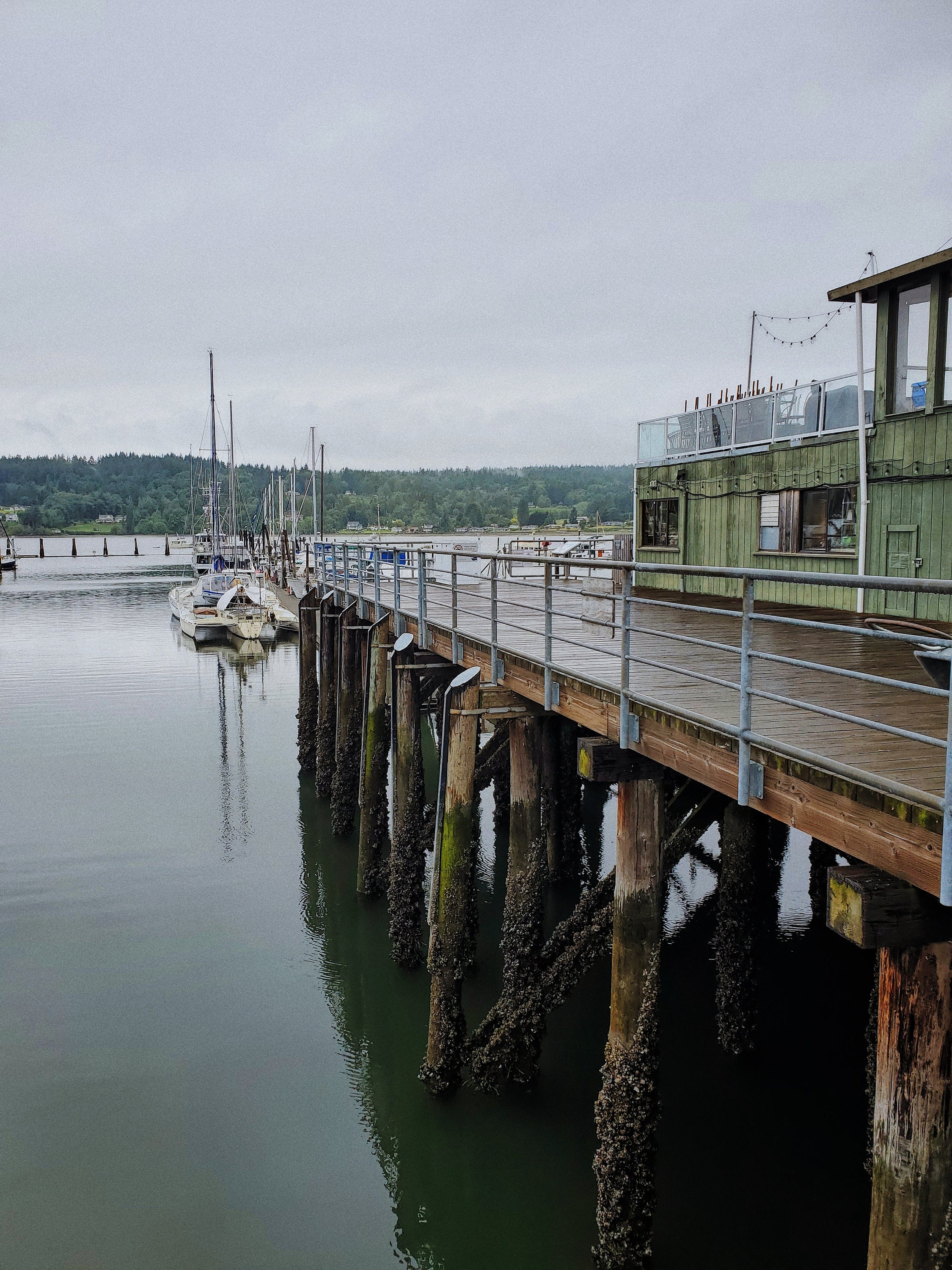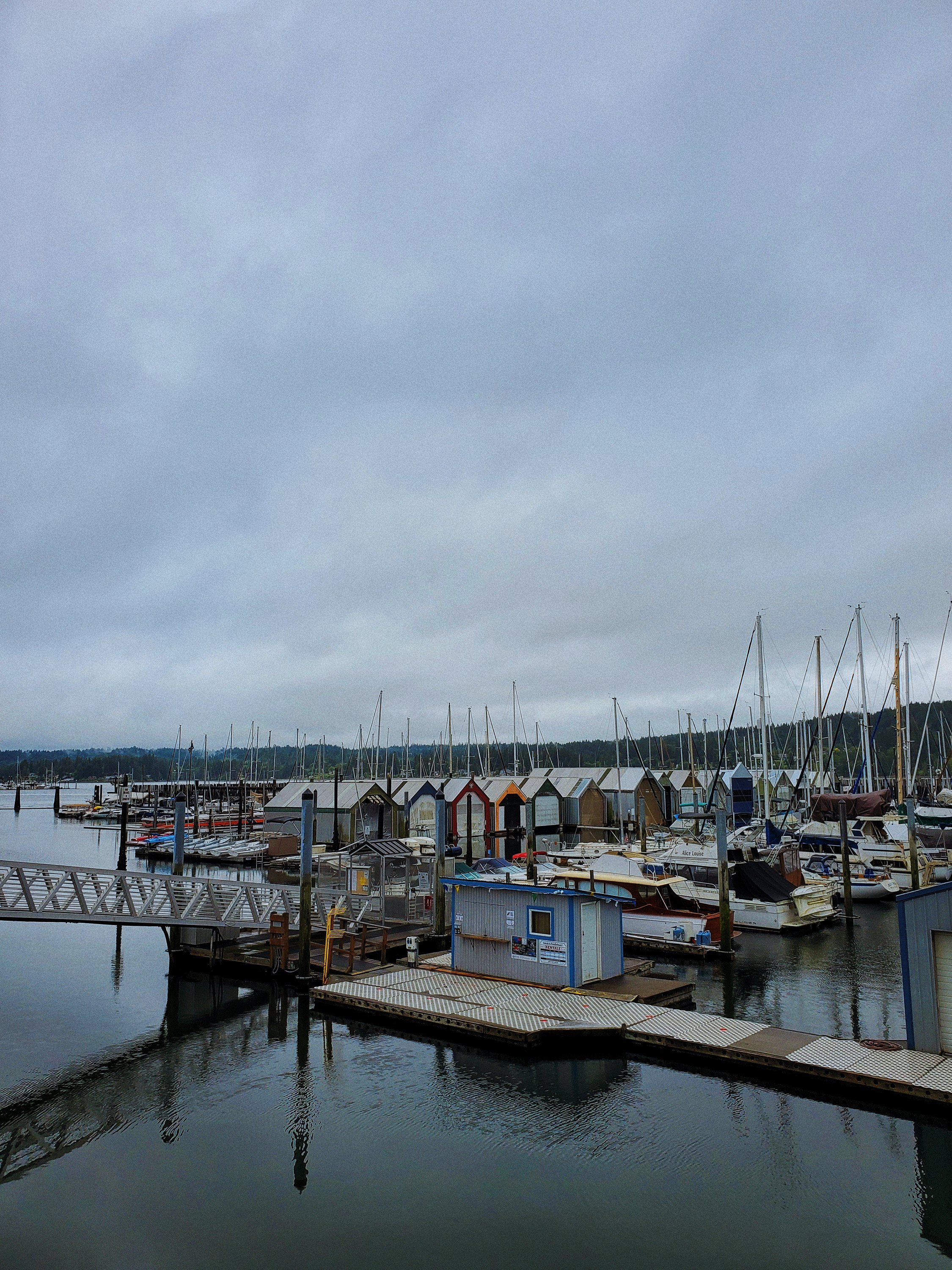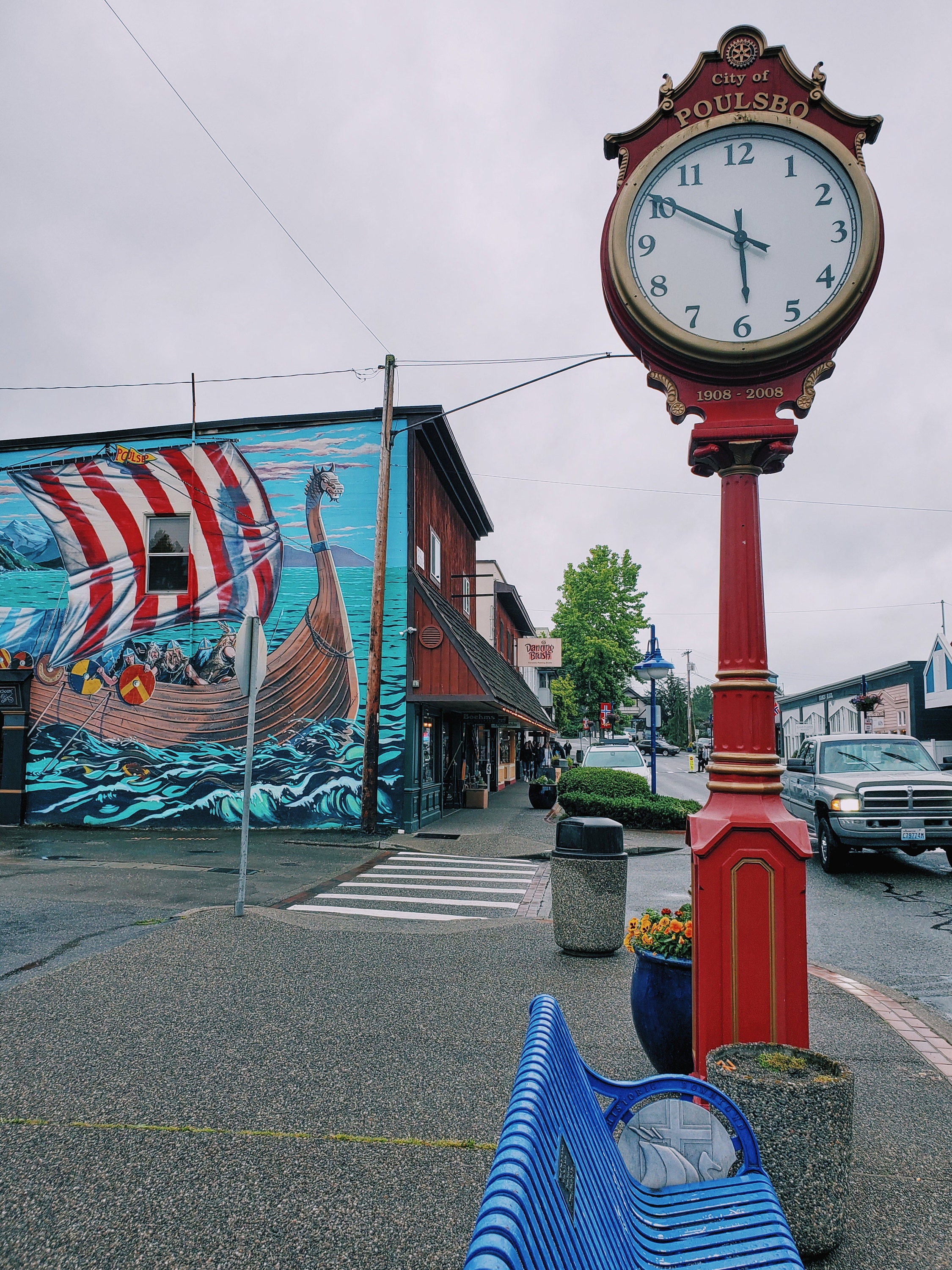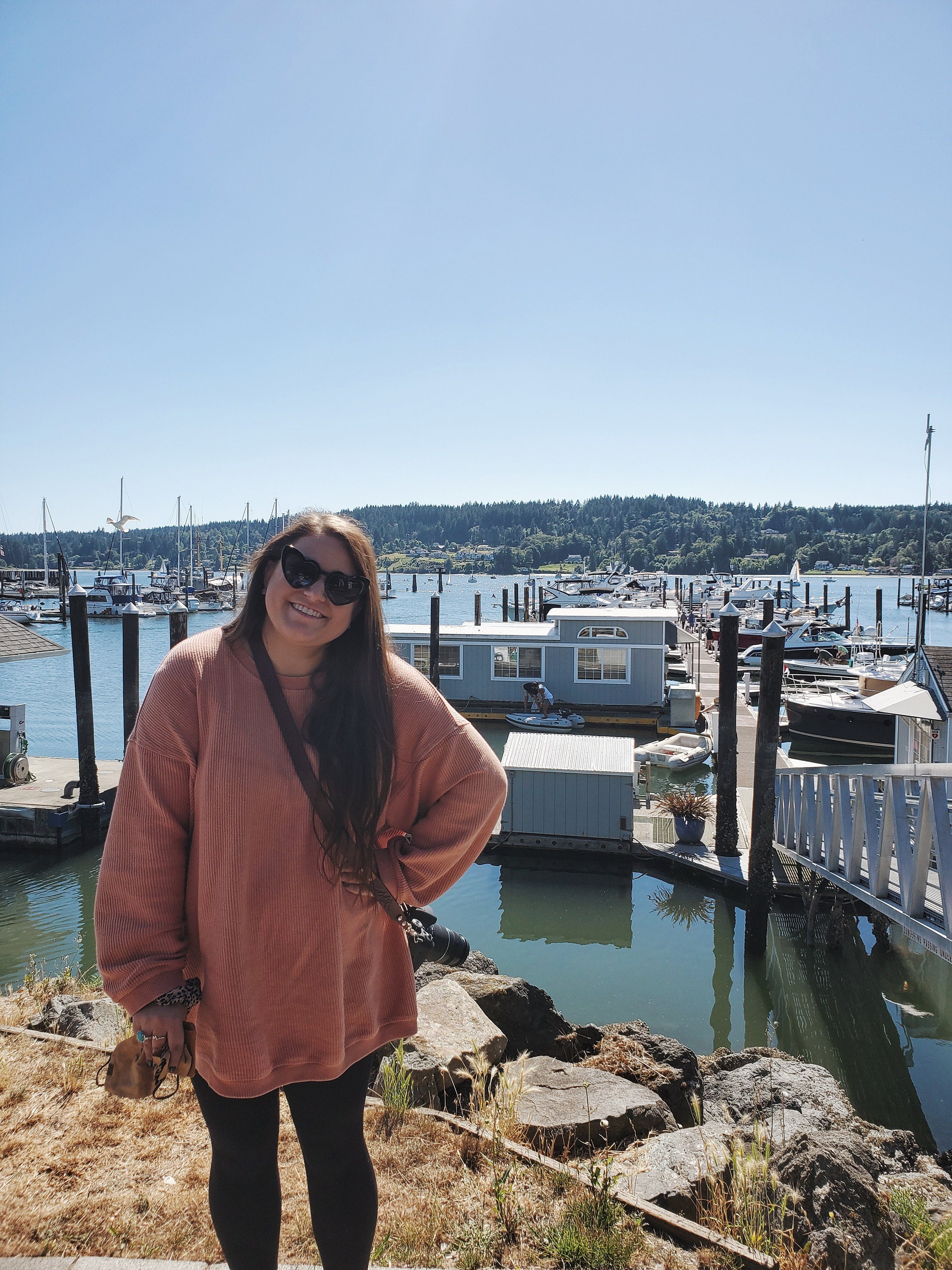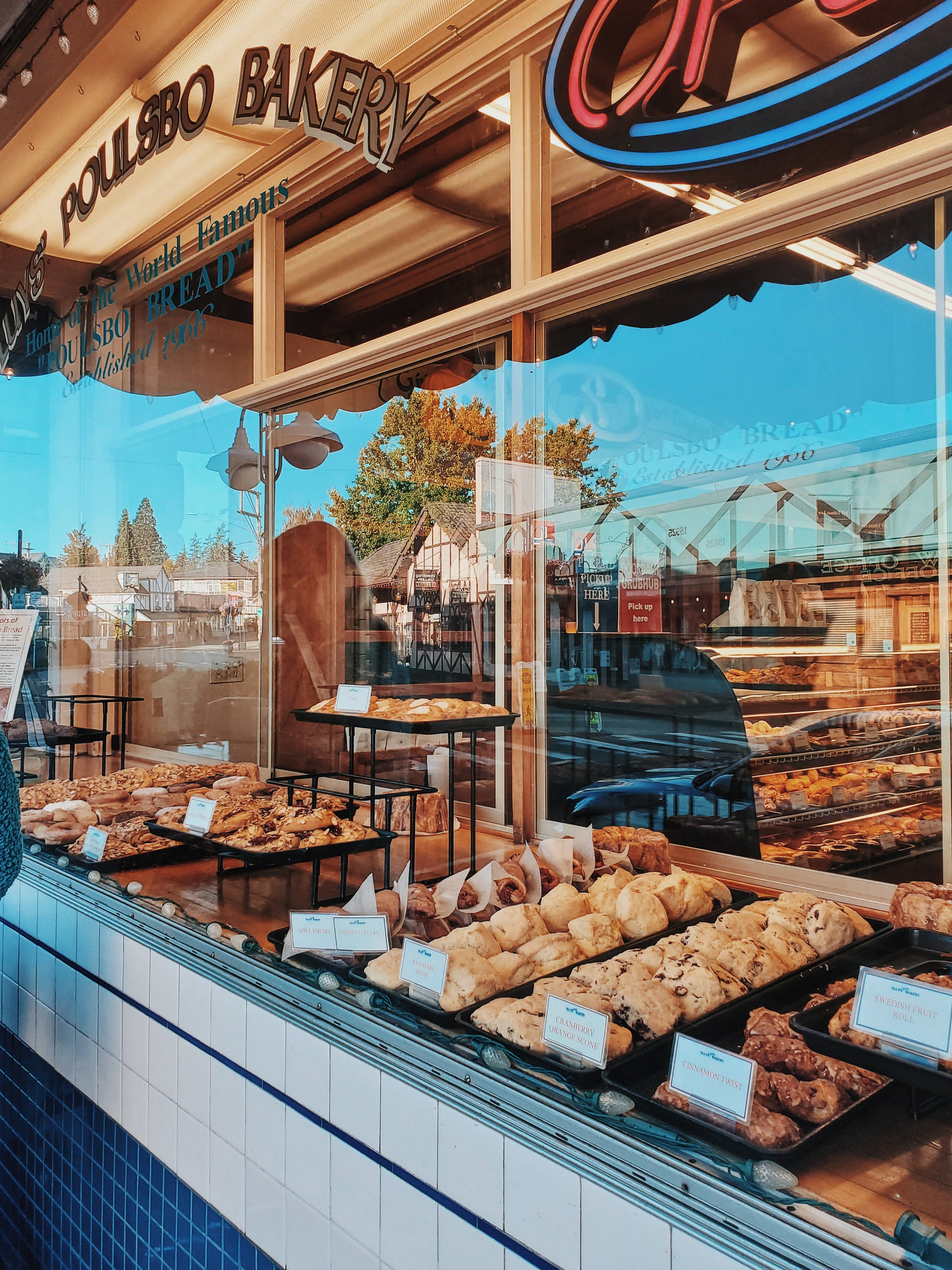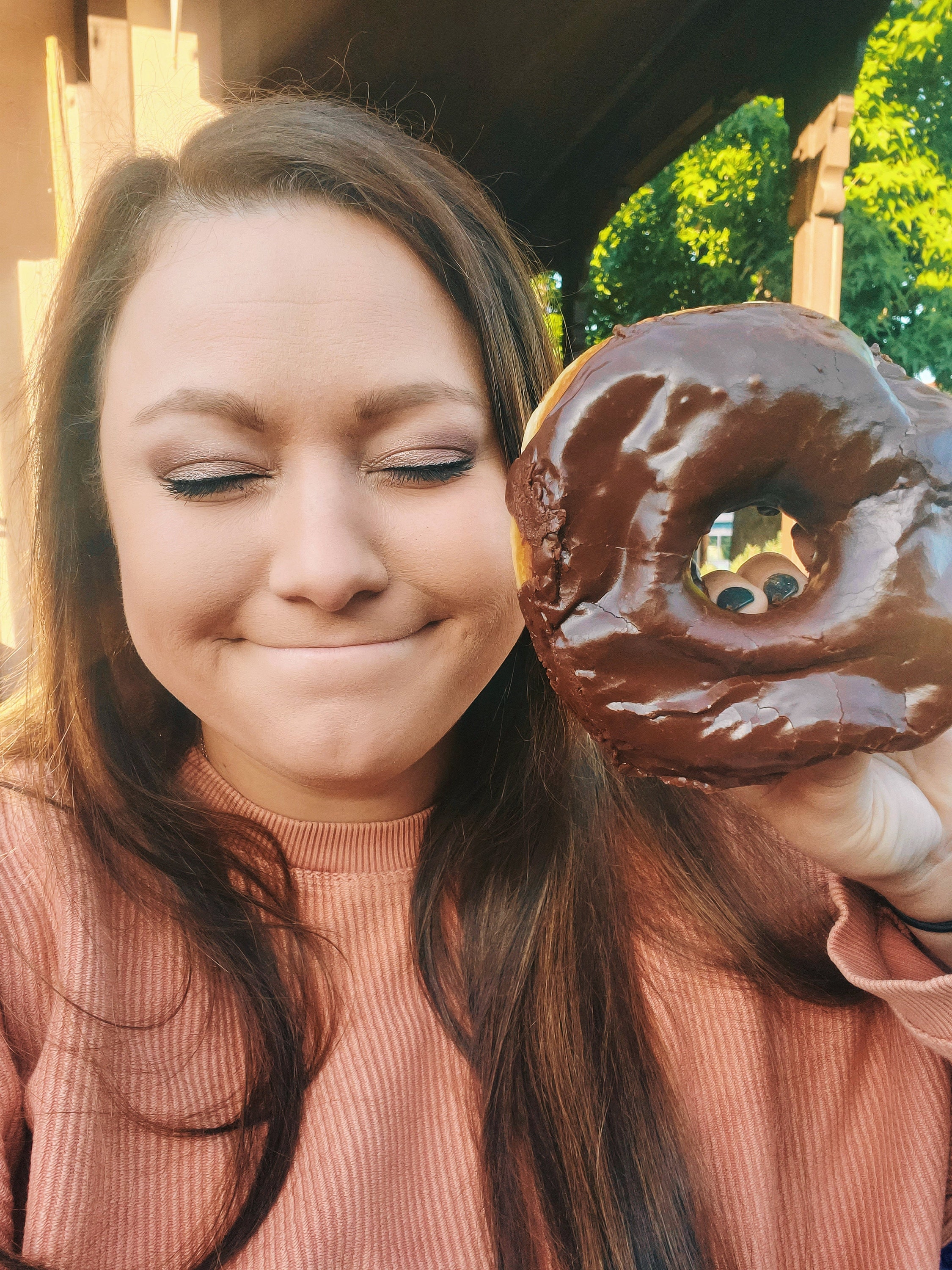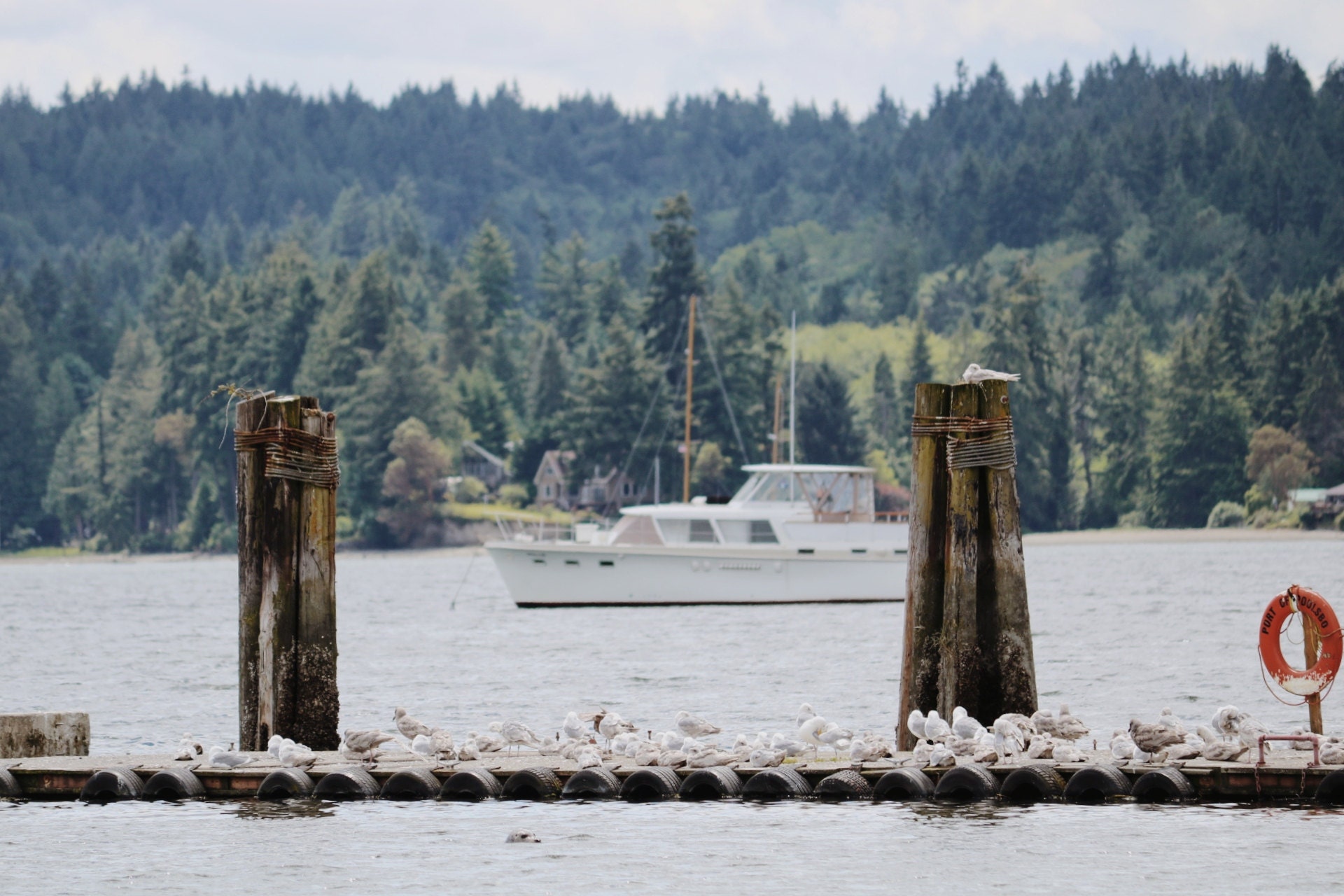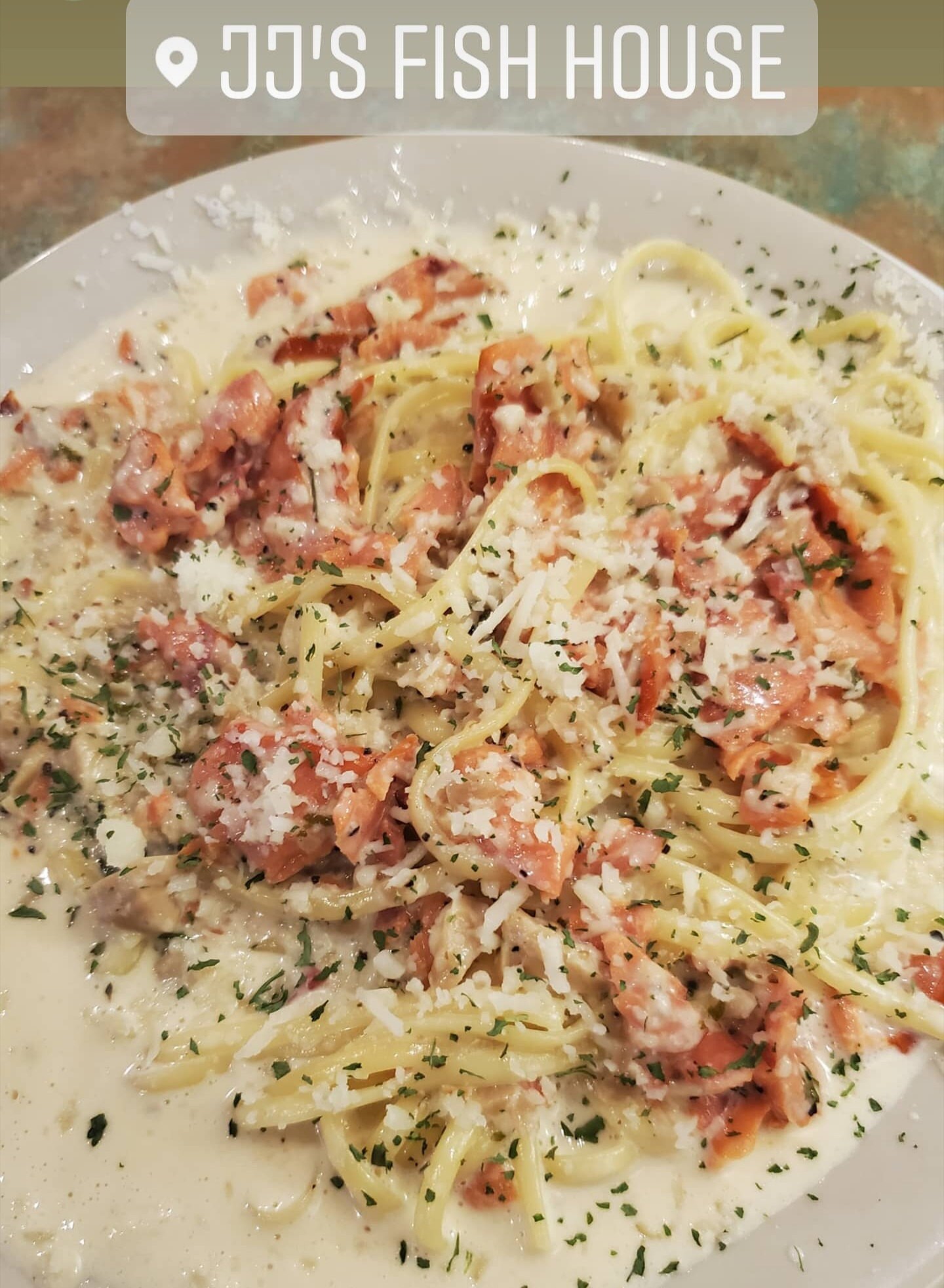 My brother and SIL live in the cute town of Poulsbo which is only 20 min from the Bainbridge Island ferry terminal. Its definitely a cute town to visit but more importantly there is a super yummy bakery there, Sluys. Get a viking cup and a big thing of milk and you won't be sorry! Everything I've tried there has been good (we went multiple times both weekends). Some of the more popular items sell out quickly so make sure if you want something specific, to get there earlier. If you like seafood, JJs Fish House was so good that I made a point to visit there again.  Its the cutest little Nordic style area to walk around with lots of little shops and restaurants and a park along the water.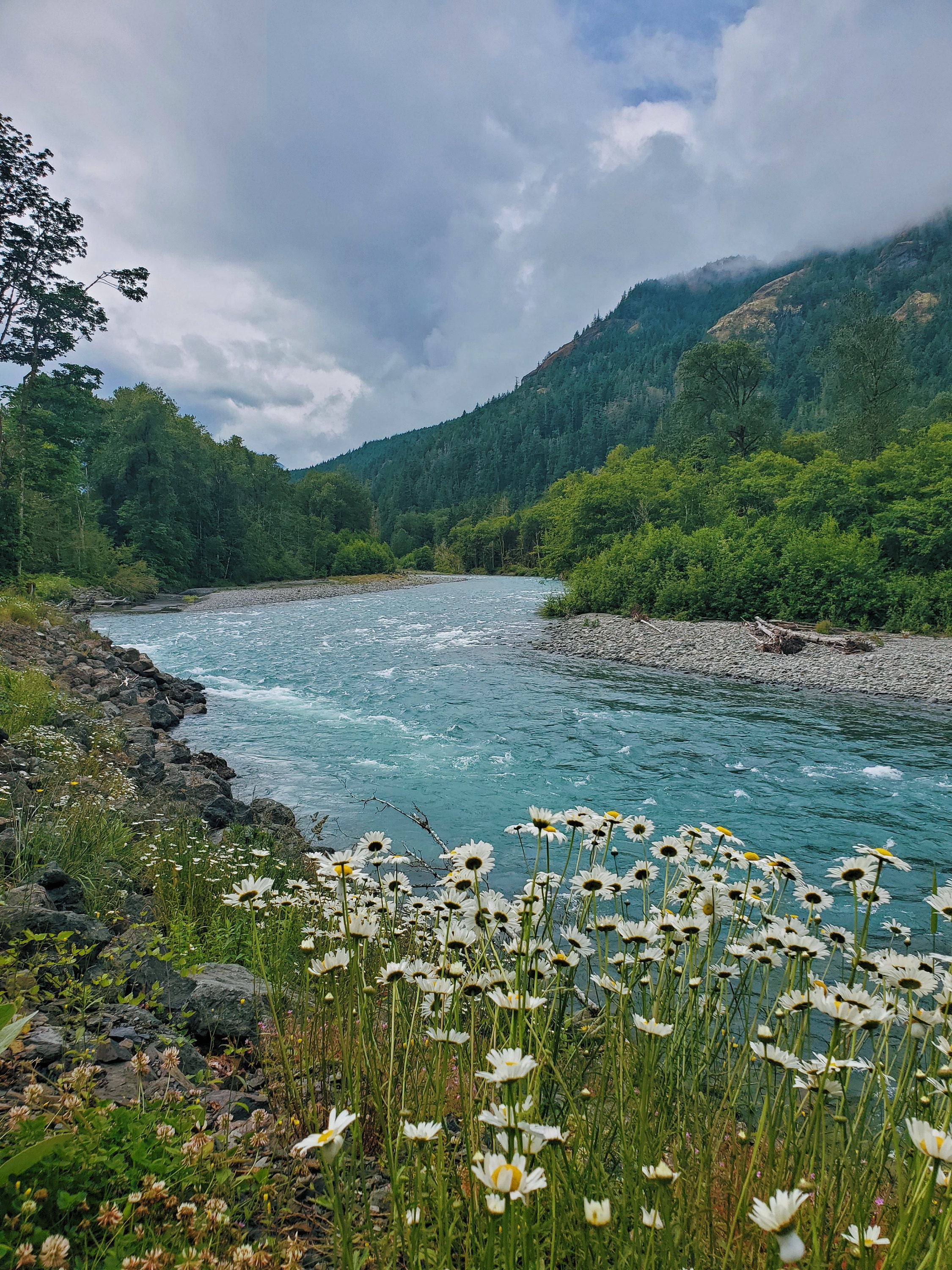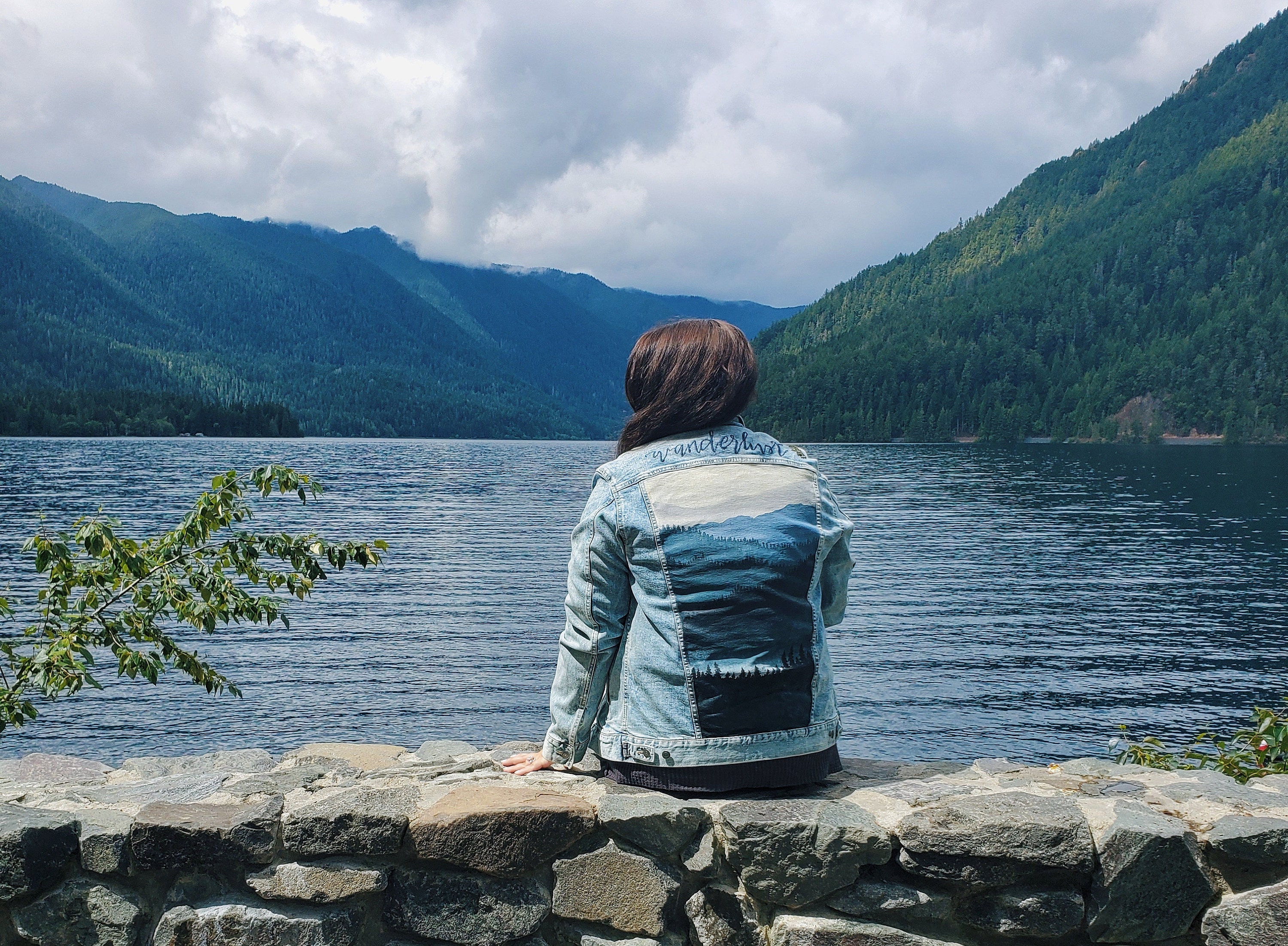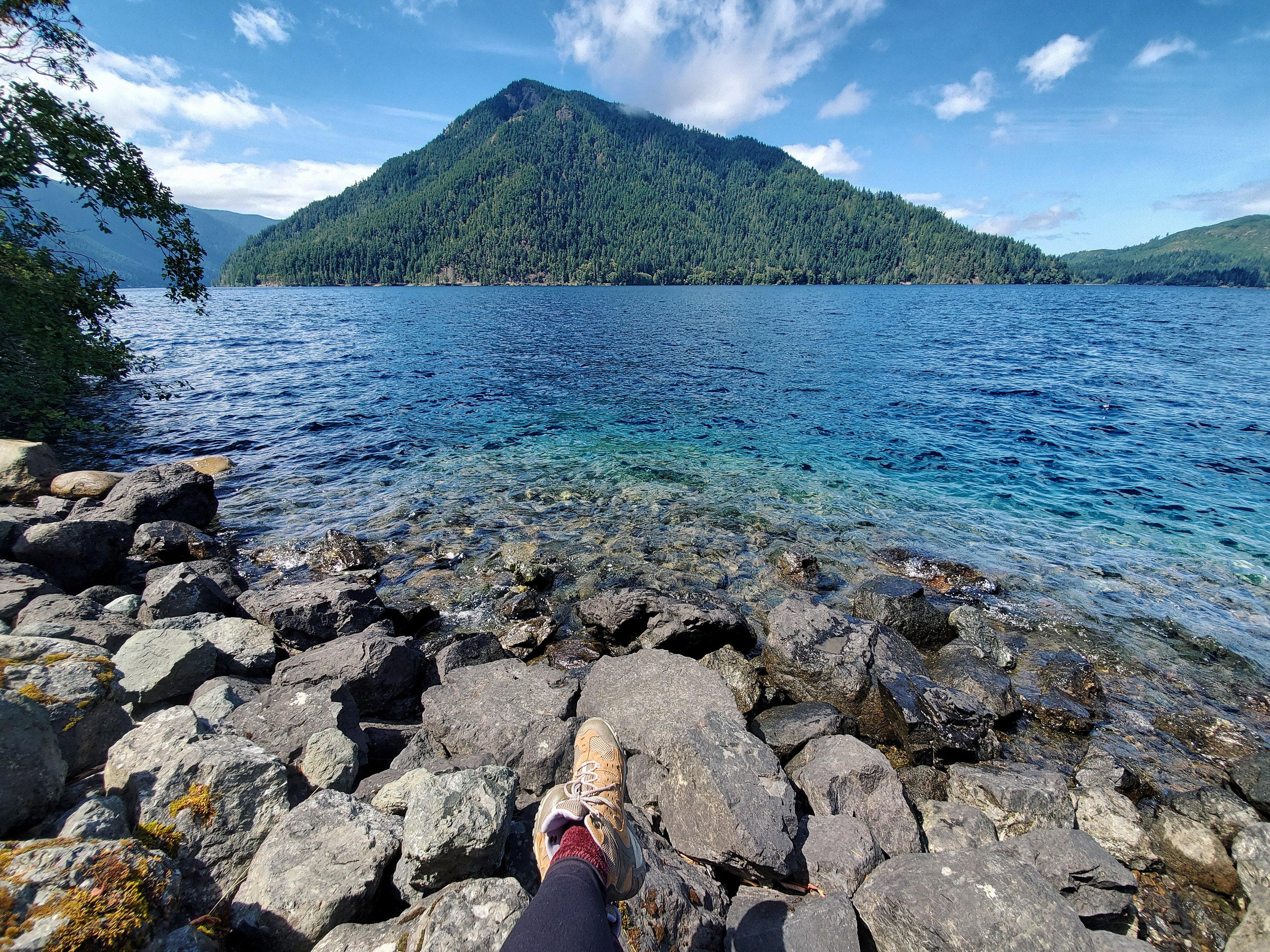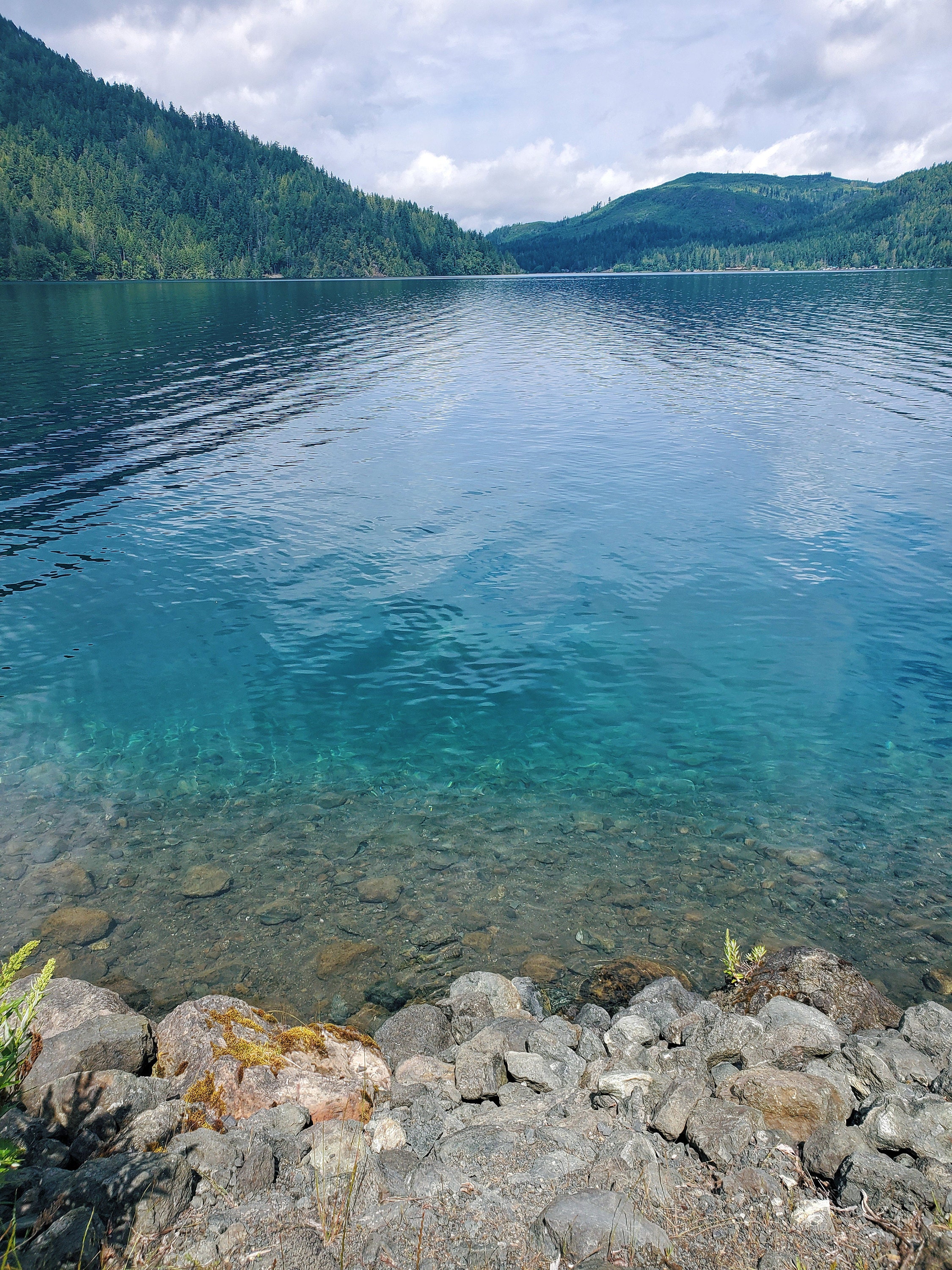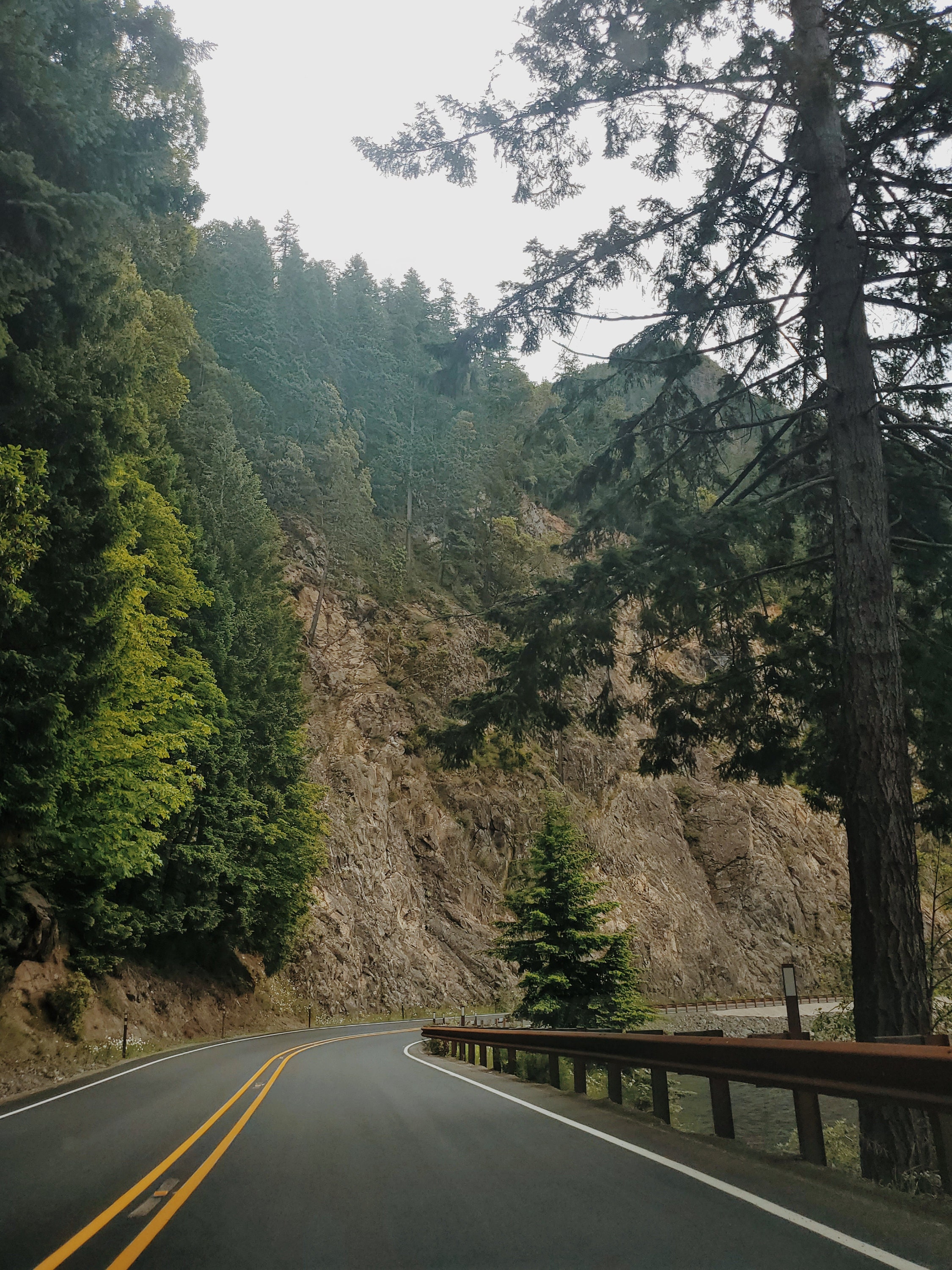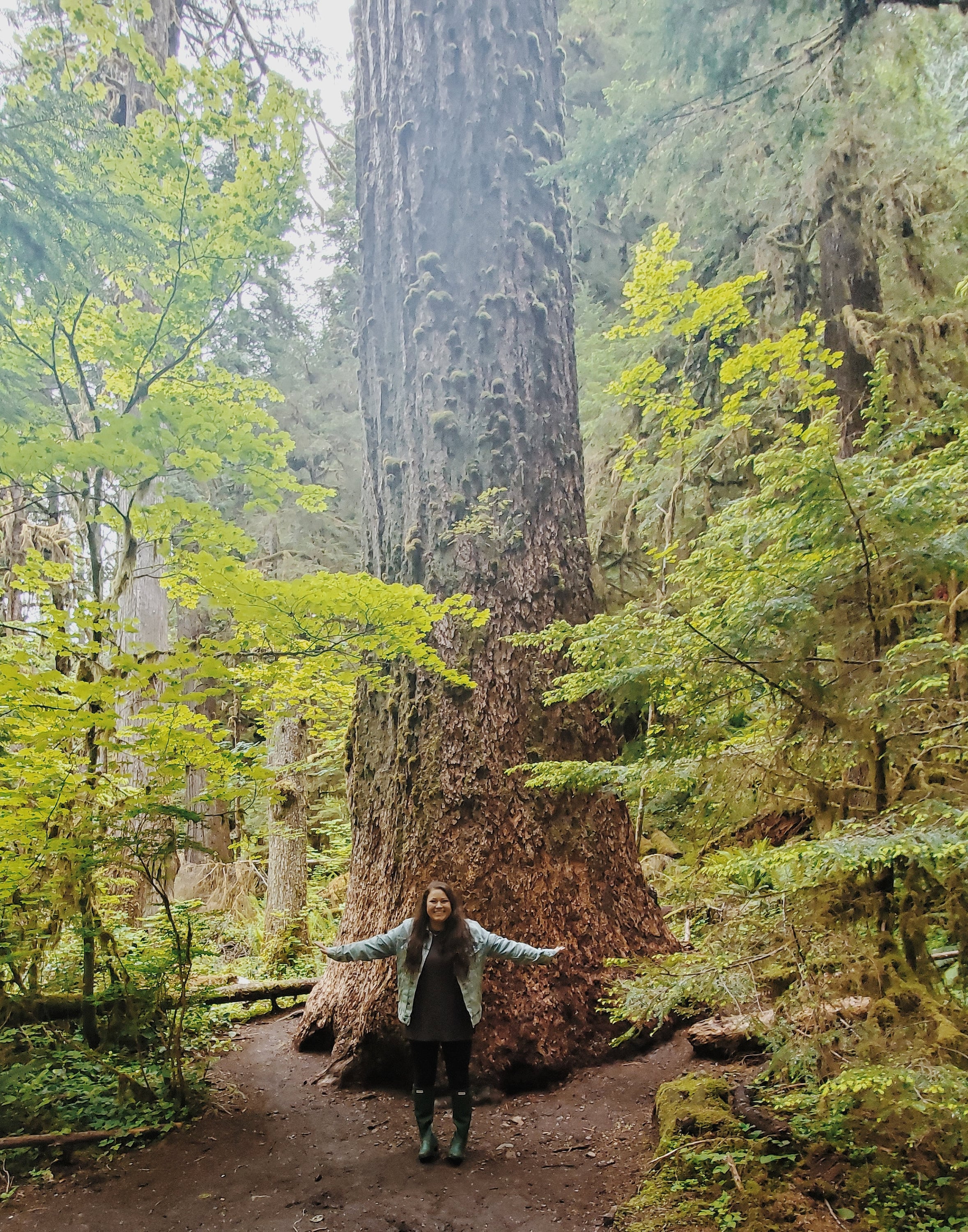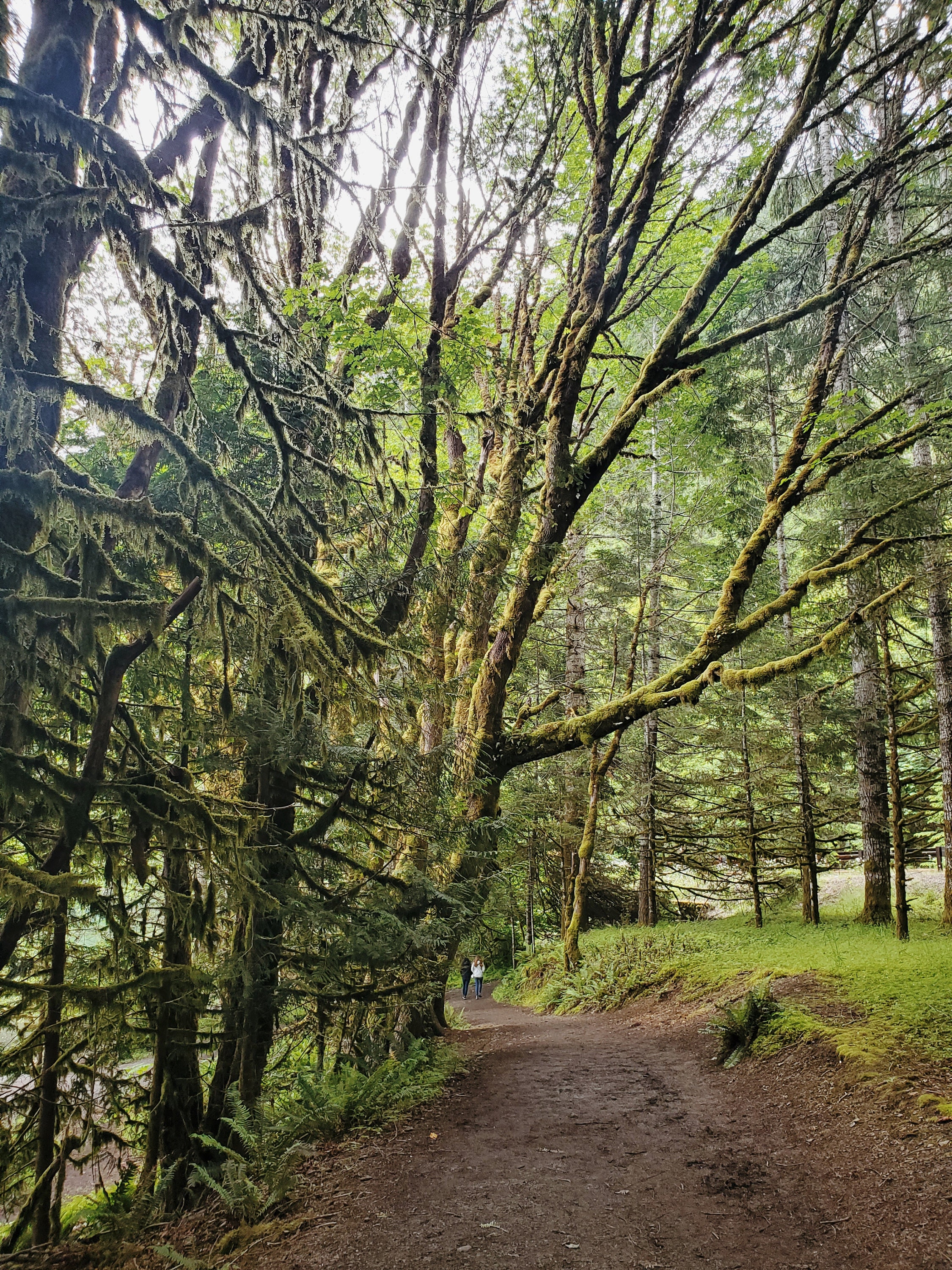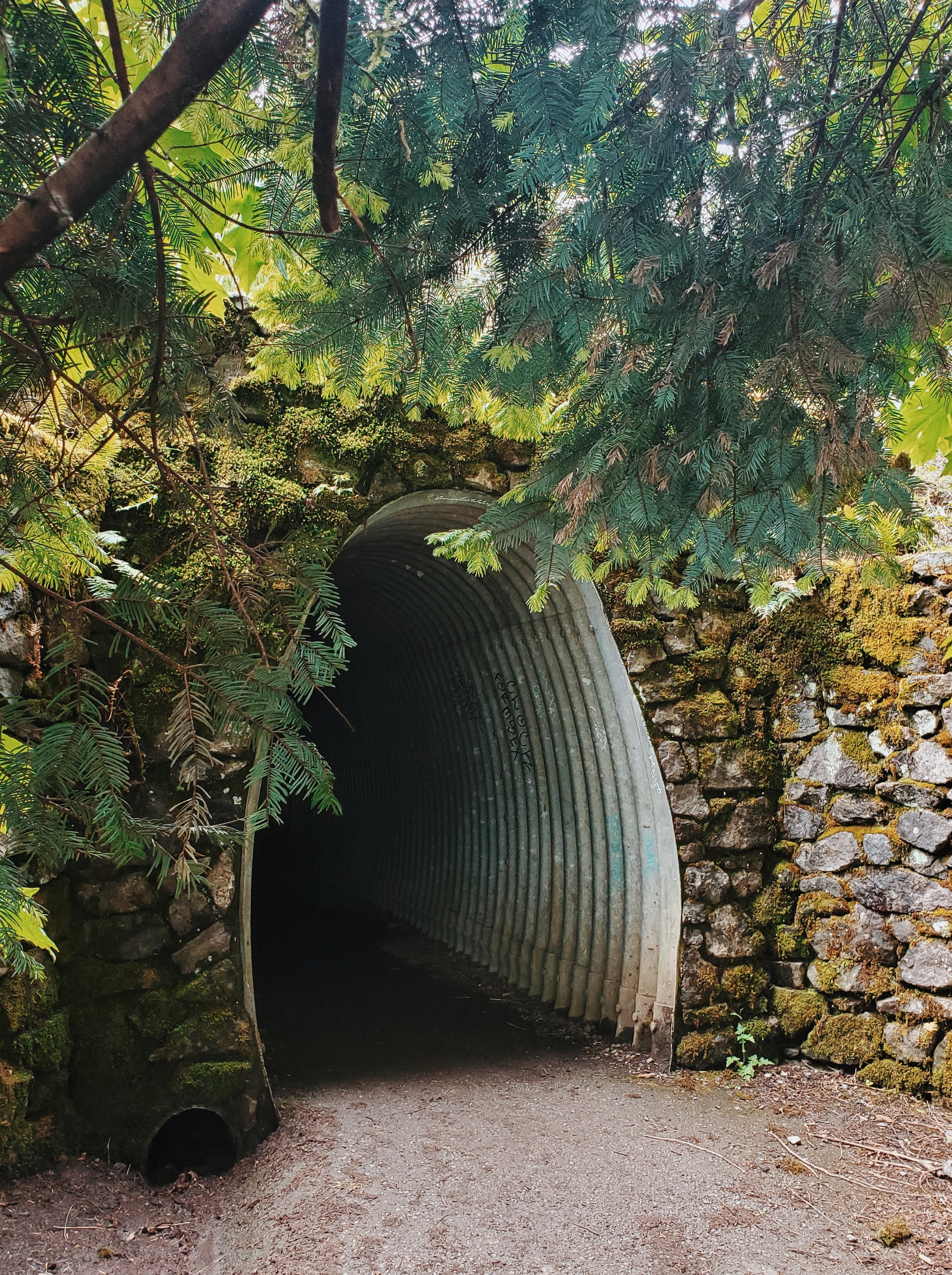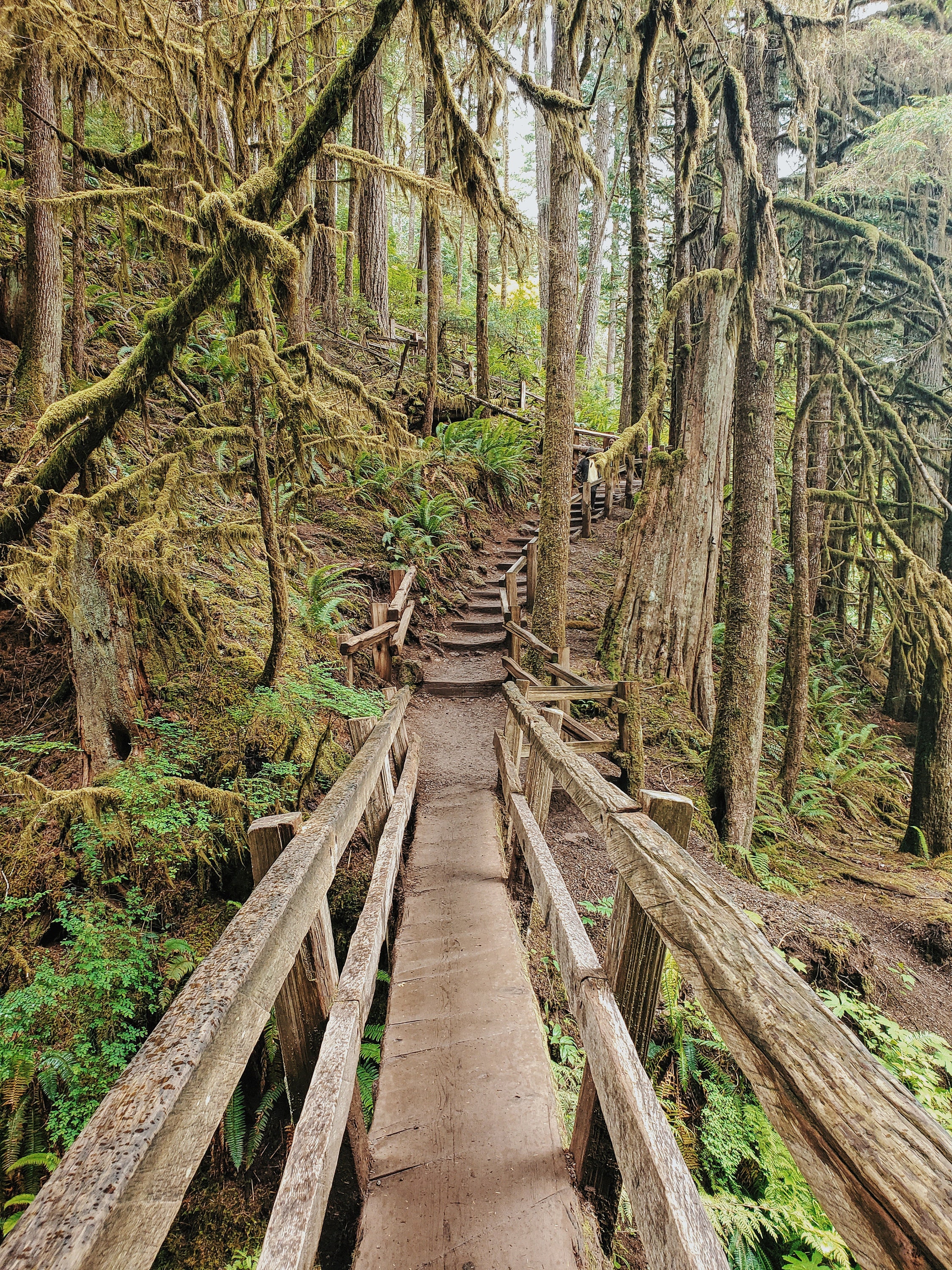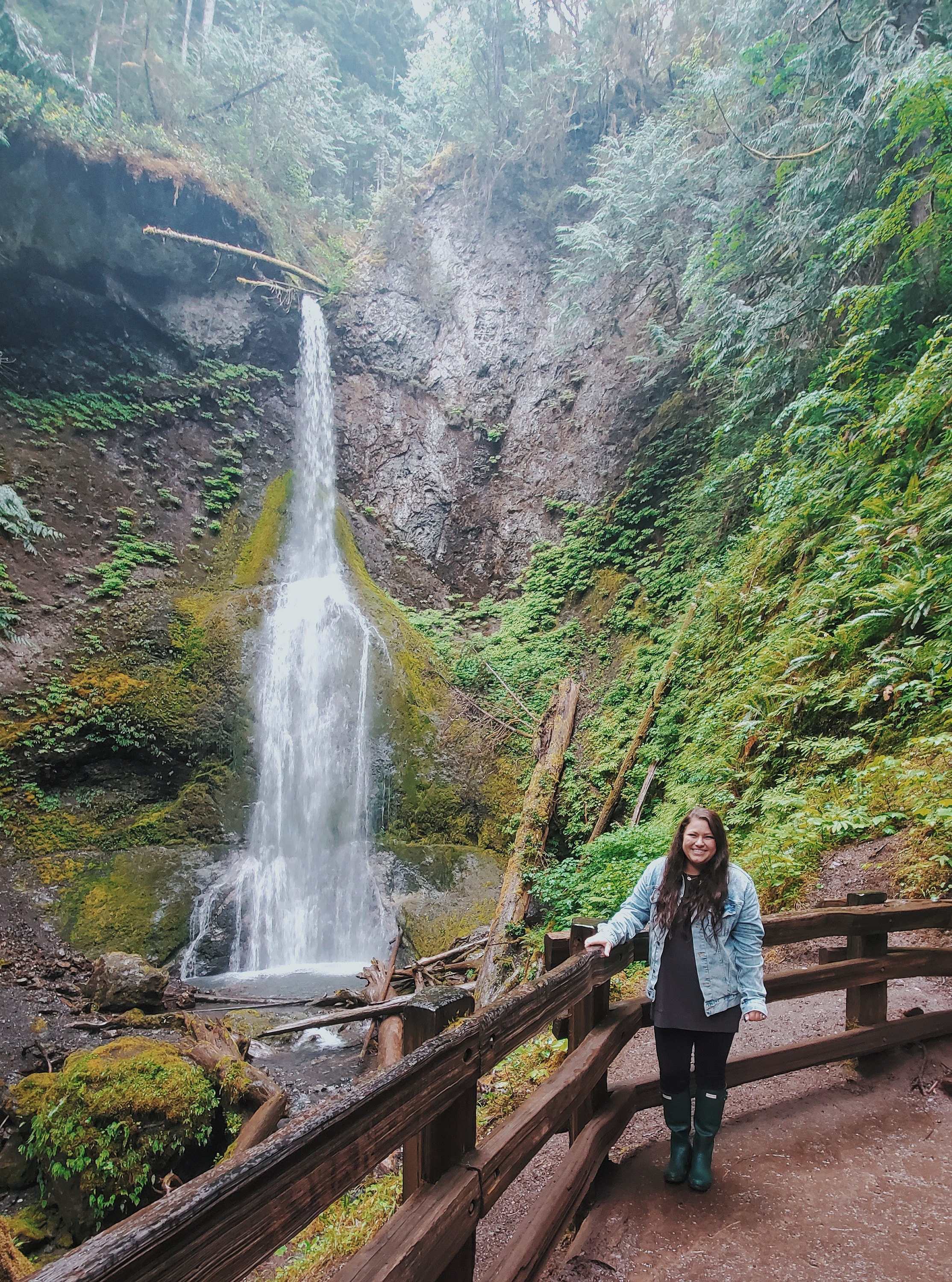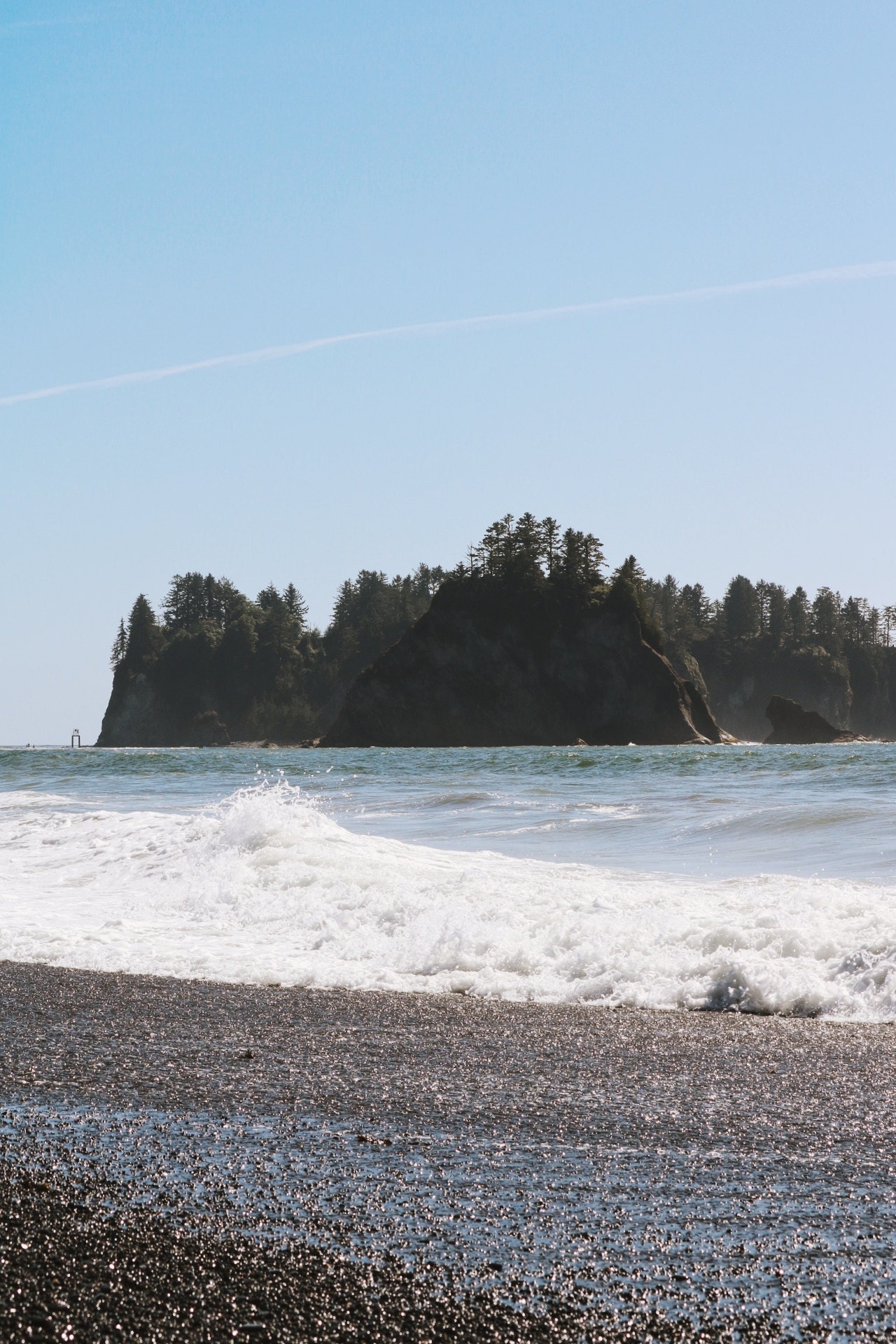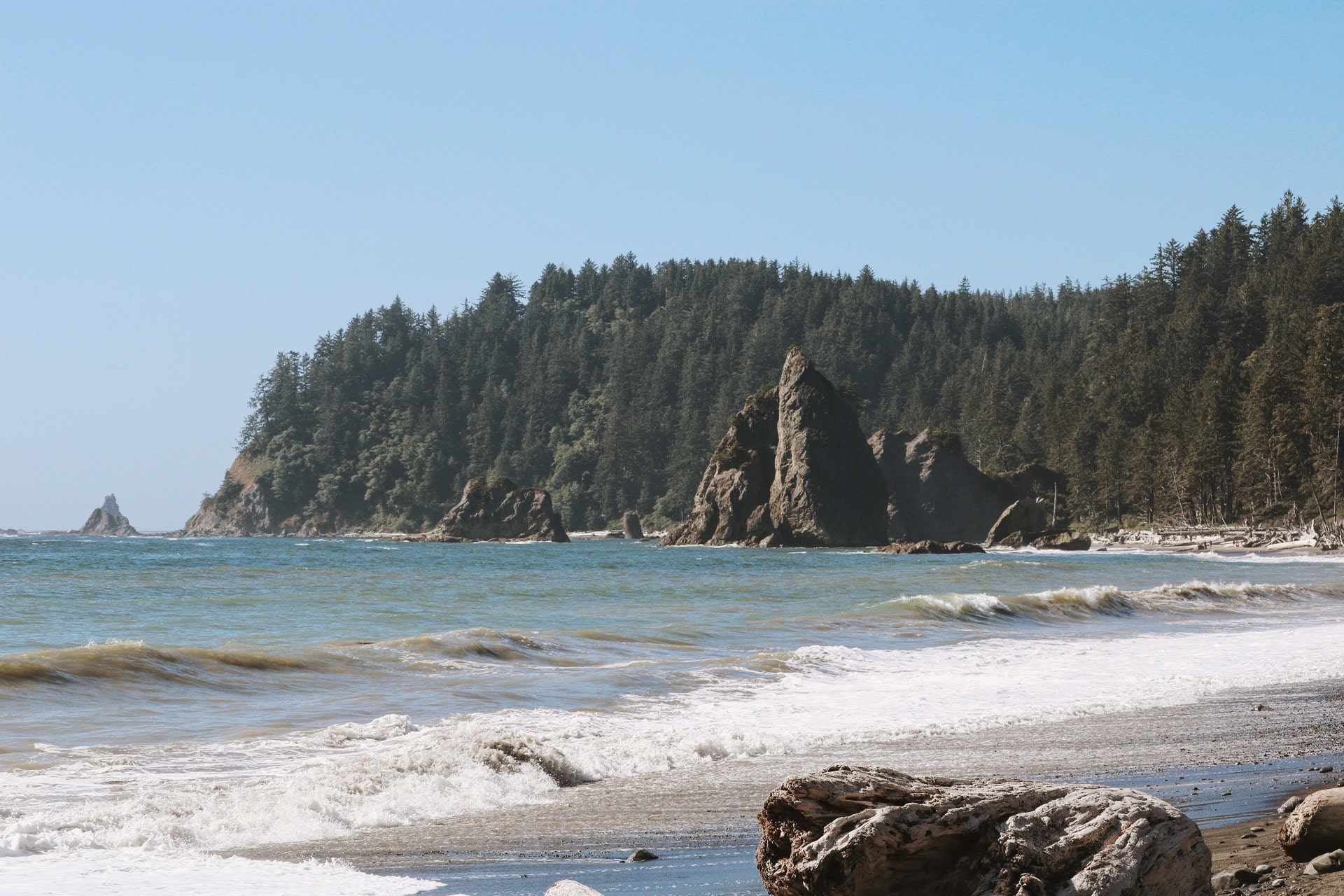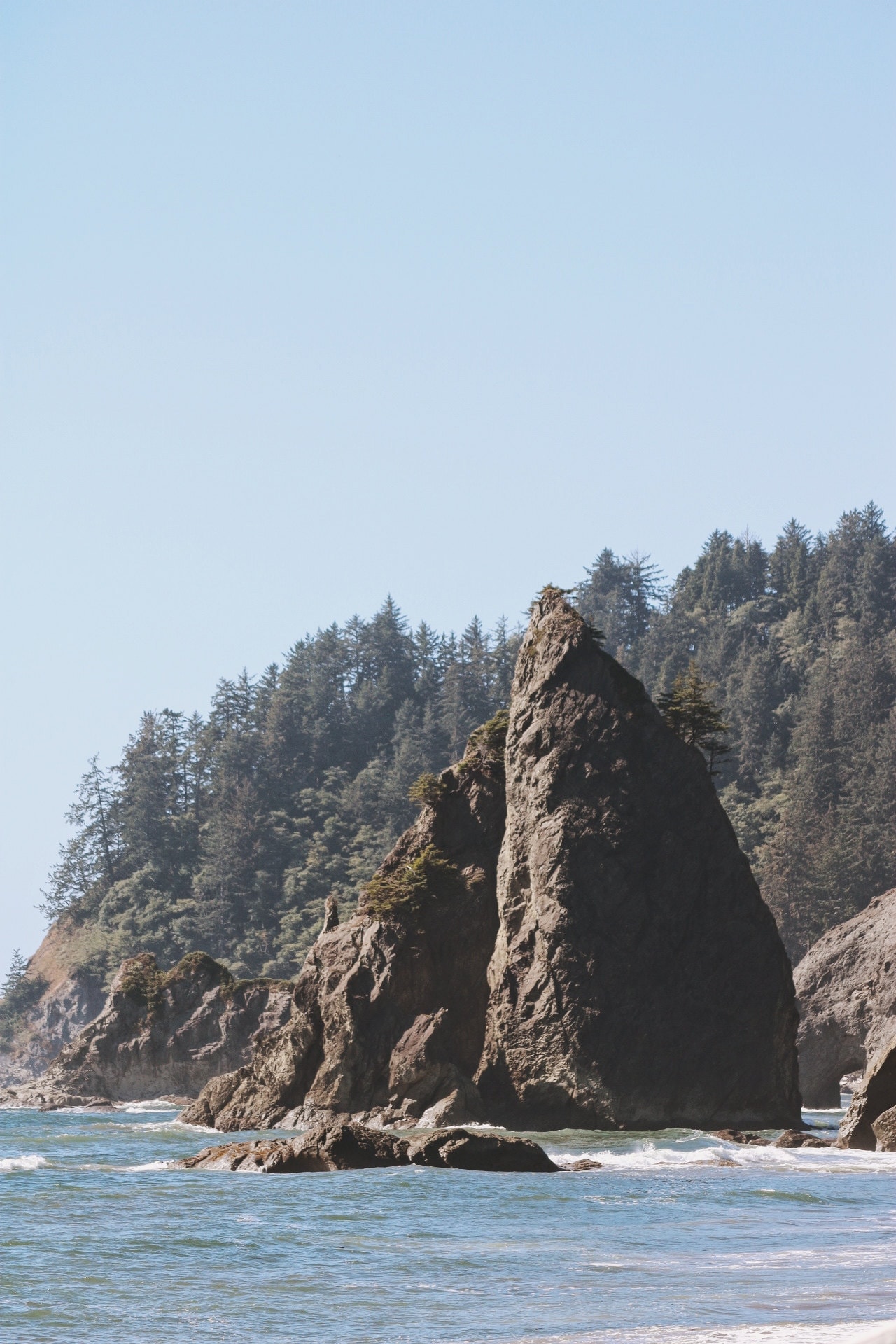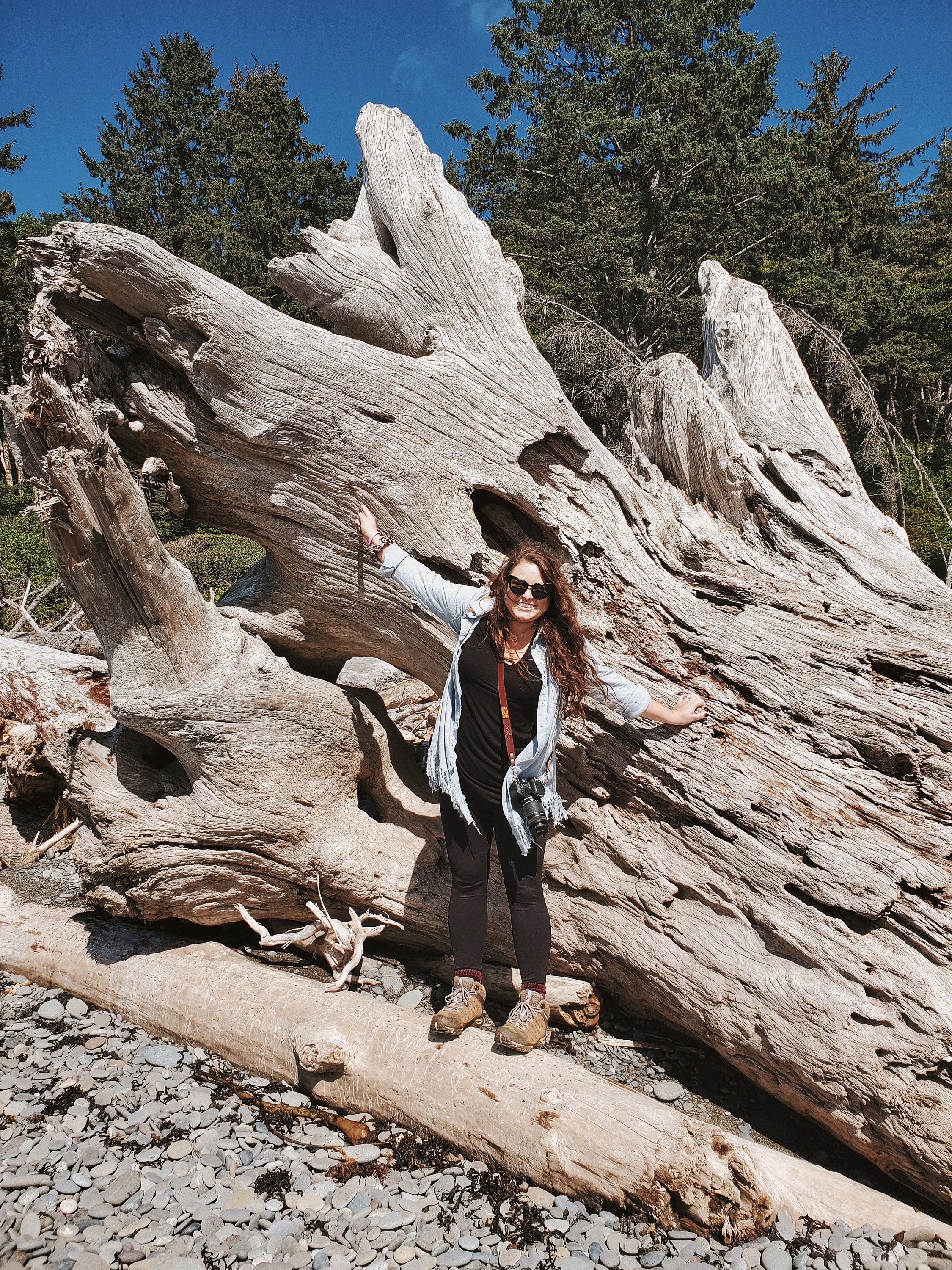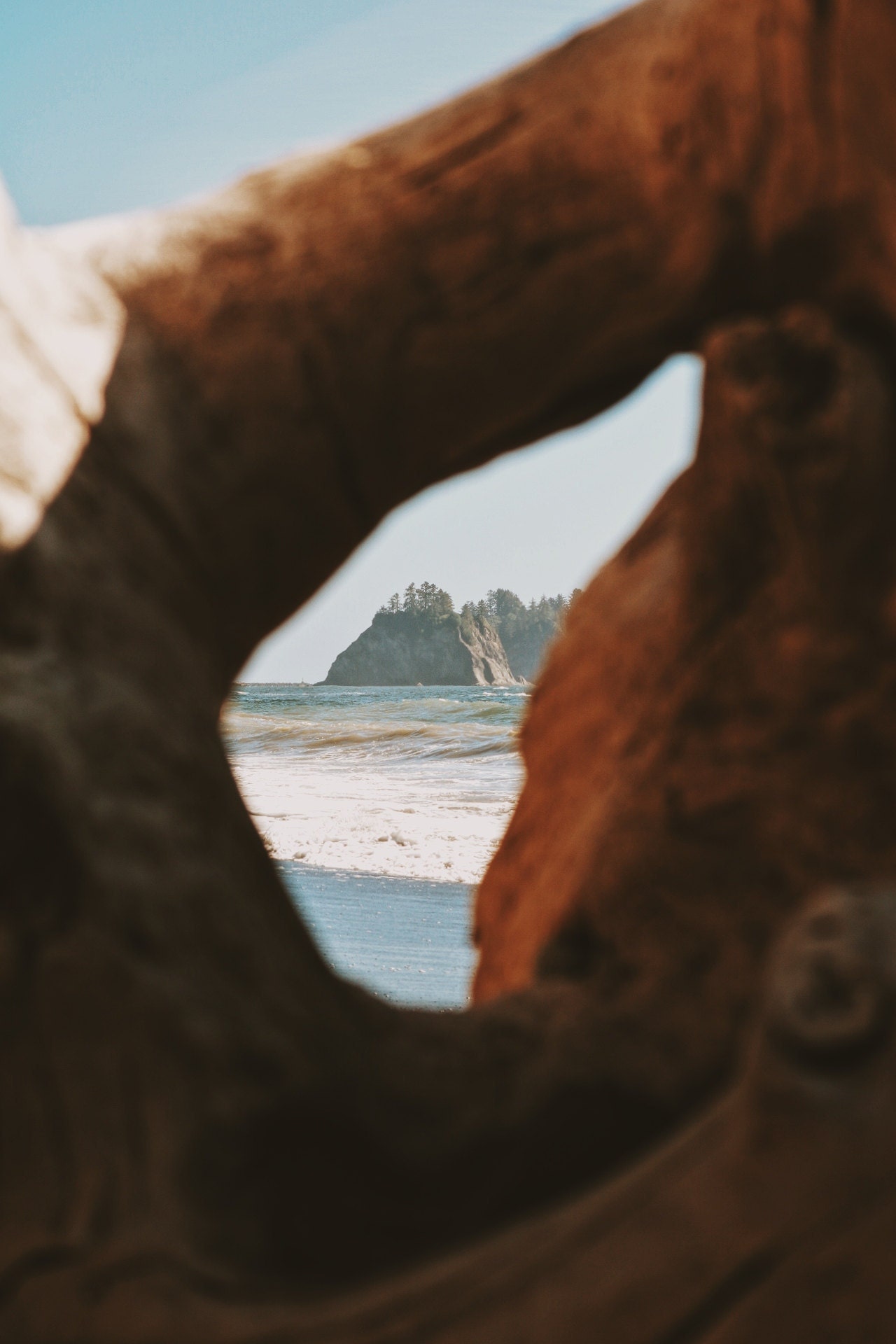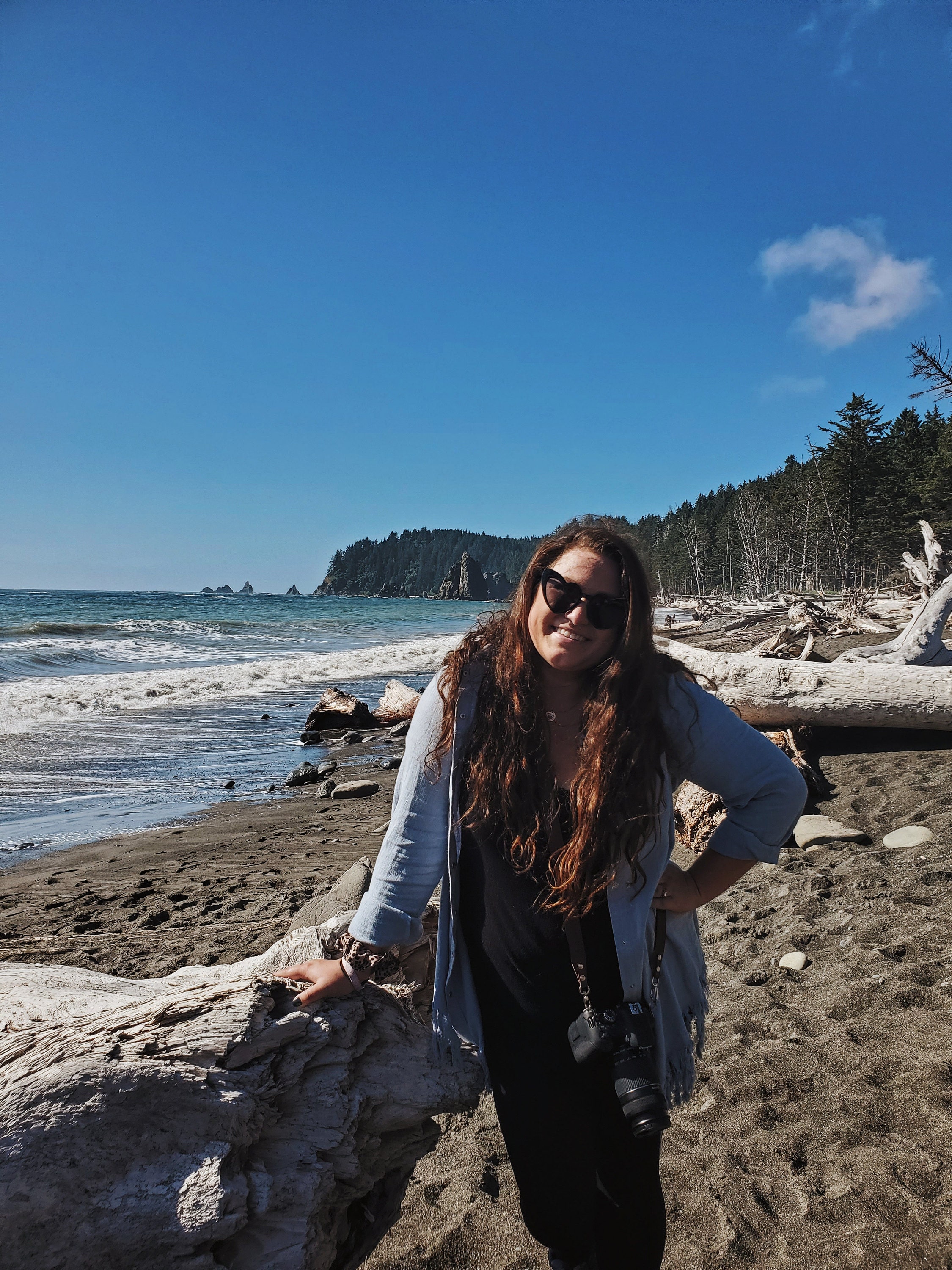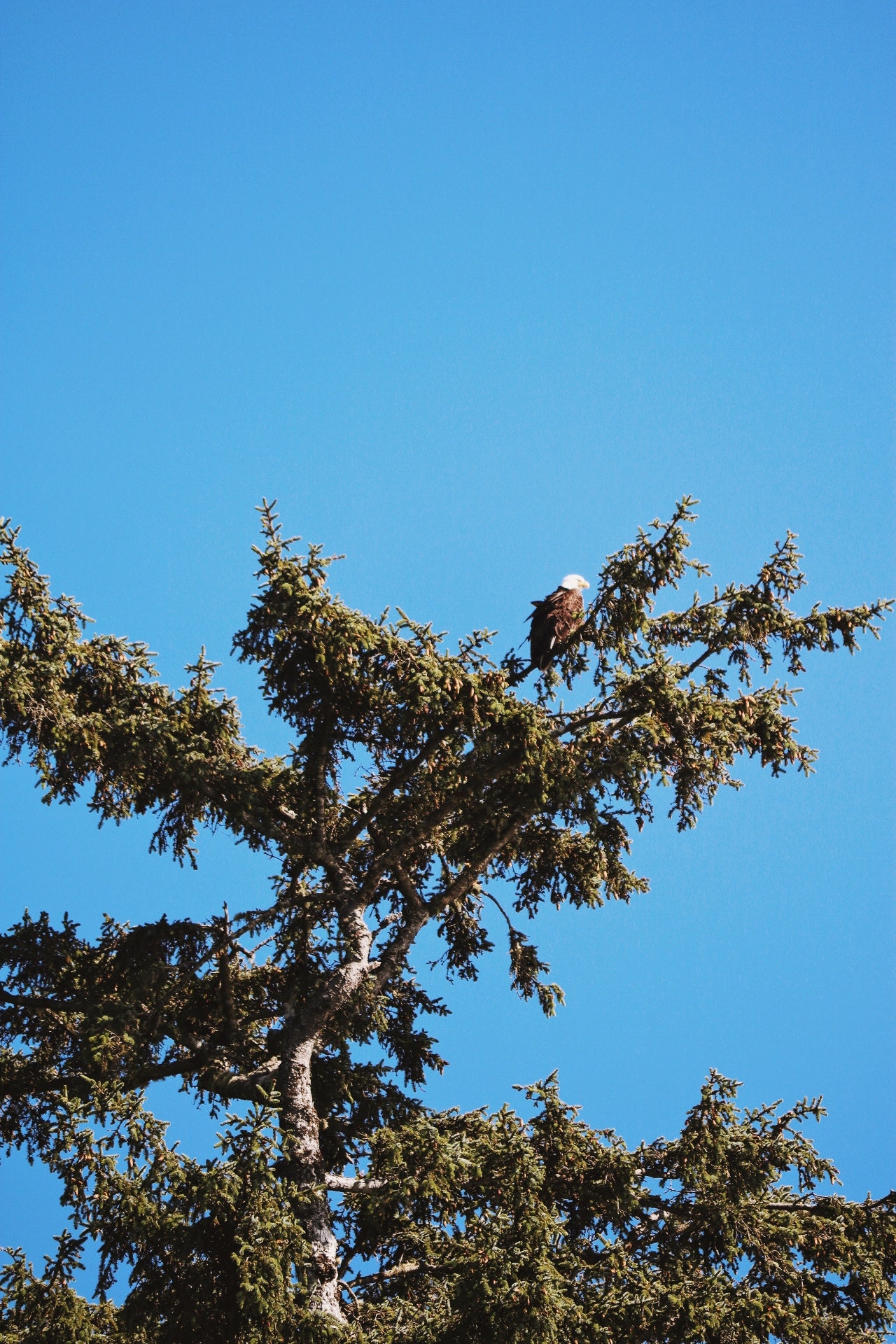 Now onto the good stuff: hikes, drives, and views! Because my brother lives out there, they have the annual Discover pass for state parks, but you'll also want to have the National Park Pass as well. In June we decided to put La Push Beach in the GPS and just see where we ended up. We attempted to visit Glines Canyon overlook but the road had washed out right before we got there (luckily not after, stranding us now that I think about it). After checking out the Elwha River Valley there and deciding we didnt want to hike 8 miles to the overlook, we pressed on towards Crescent Lake. Definitely a must see in Olympic National Park! This glacier-fed lake has beautiful bright blue waters that you could stare at for hours. Our next stop was Marymere falls. This was a perfect short "hike" (walk in the forest) with a beautiful pay out at the end. When we finally made it to a mile before La Push, the reservation ended up being closed last minute. For all the twilight fans, us nor vampires were allowed but I did snag a pic of the twilight signage.  In August I made sure to find a beach spot that was open so we journeyed on towards Rialto Beach. I recommend getting here early (or hours before high tide) because the trail we planned to walk (the hole in the wall) quickly disappeared and we had to turn around, but it was still a pretty from the place we saw it!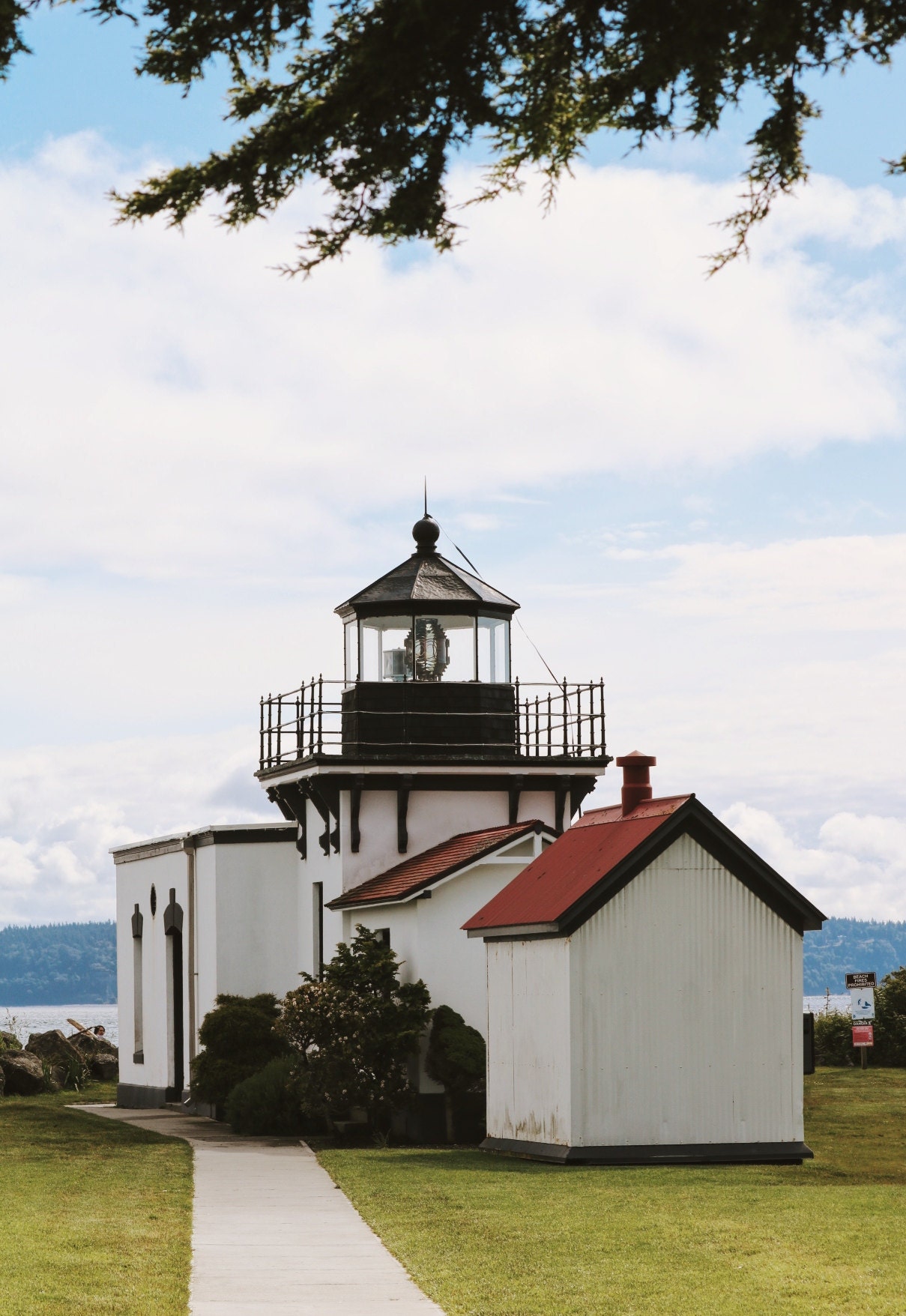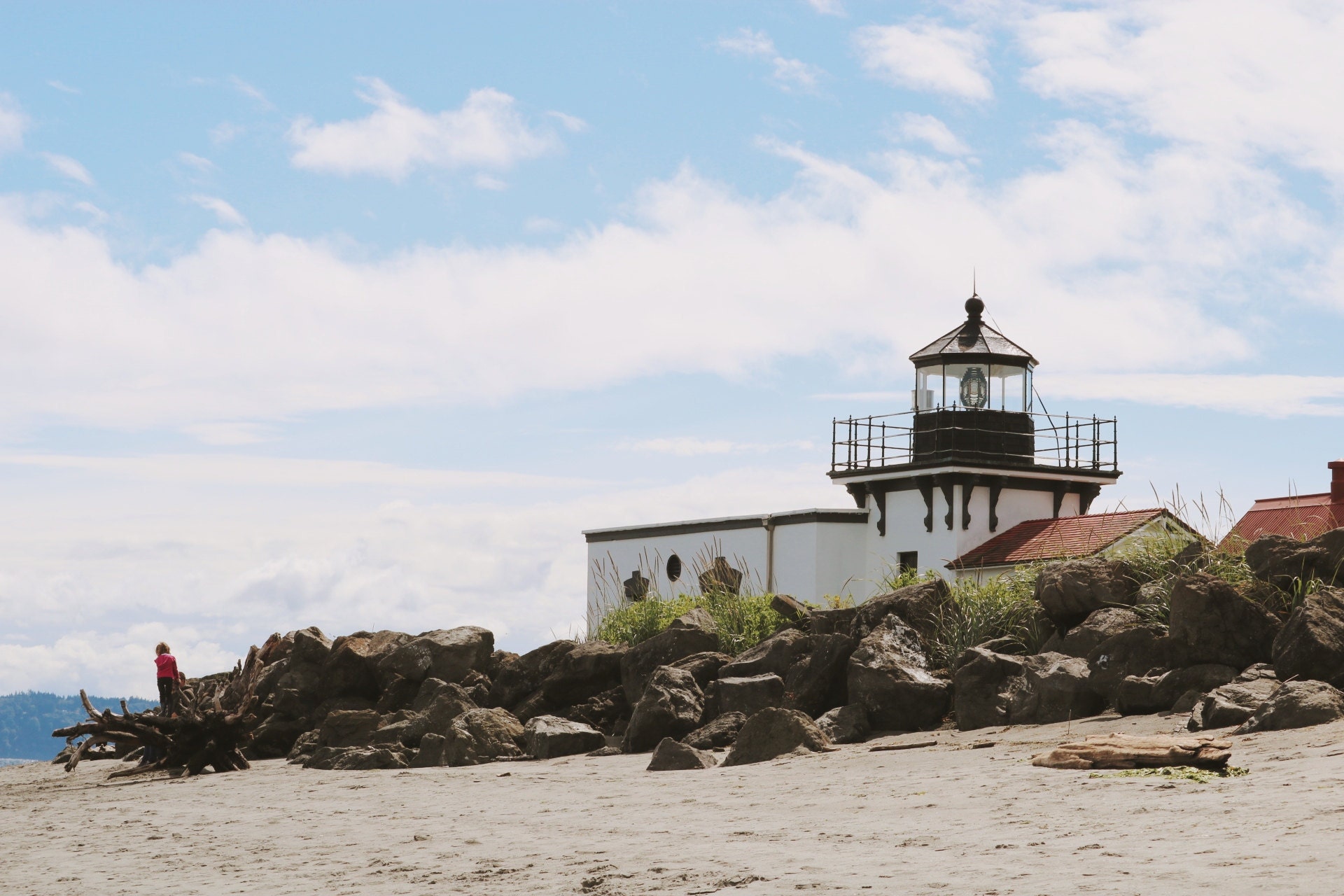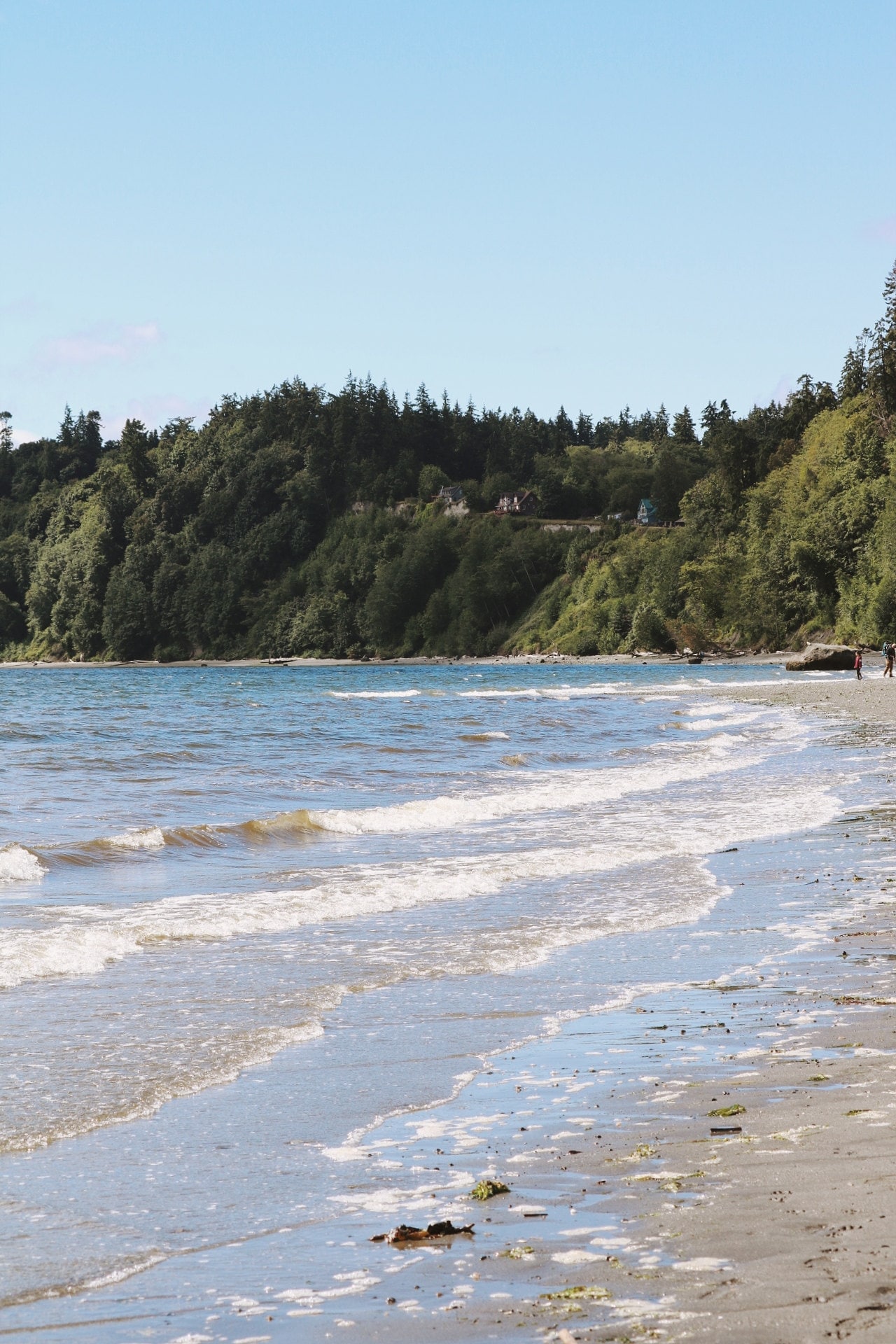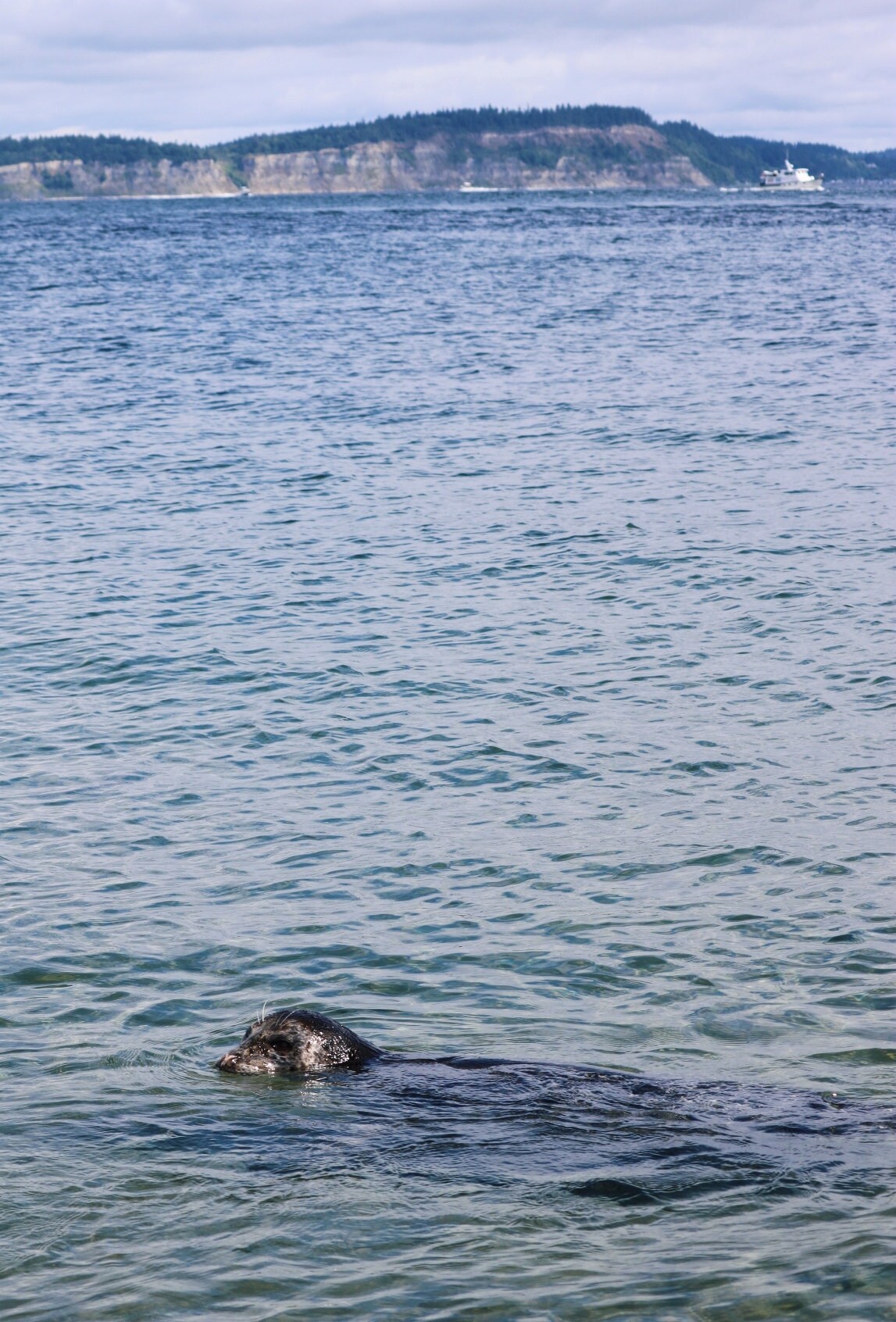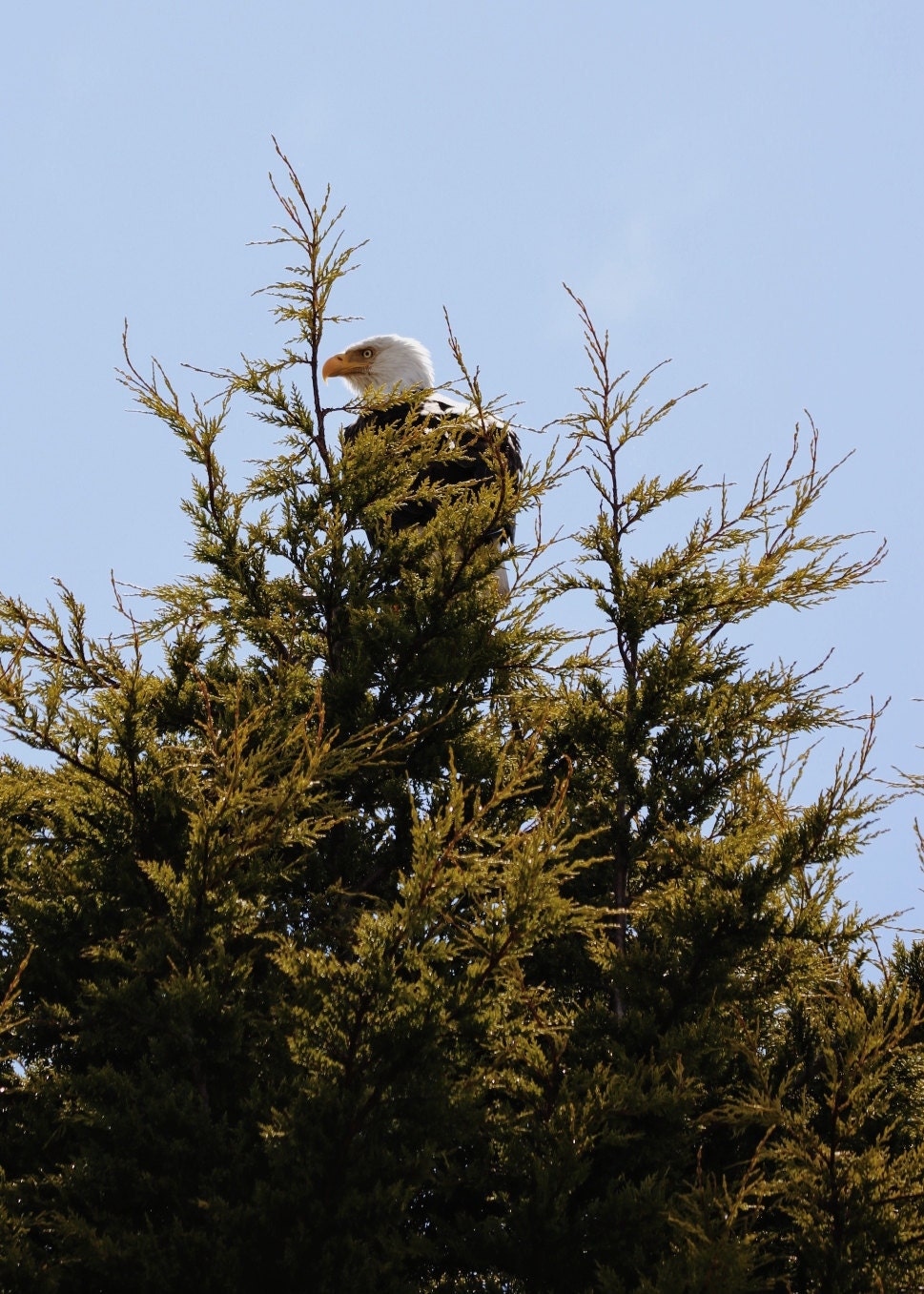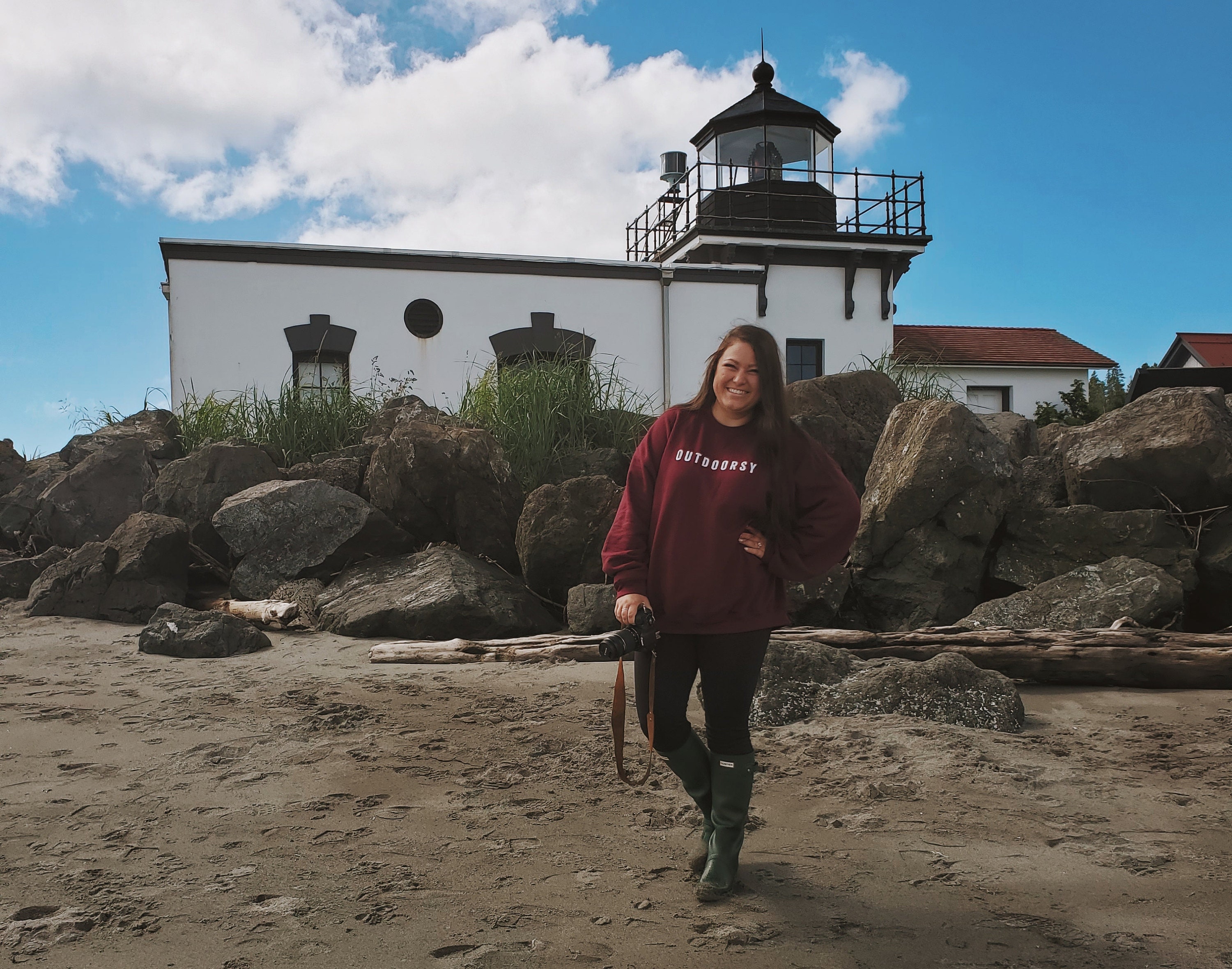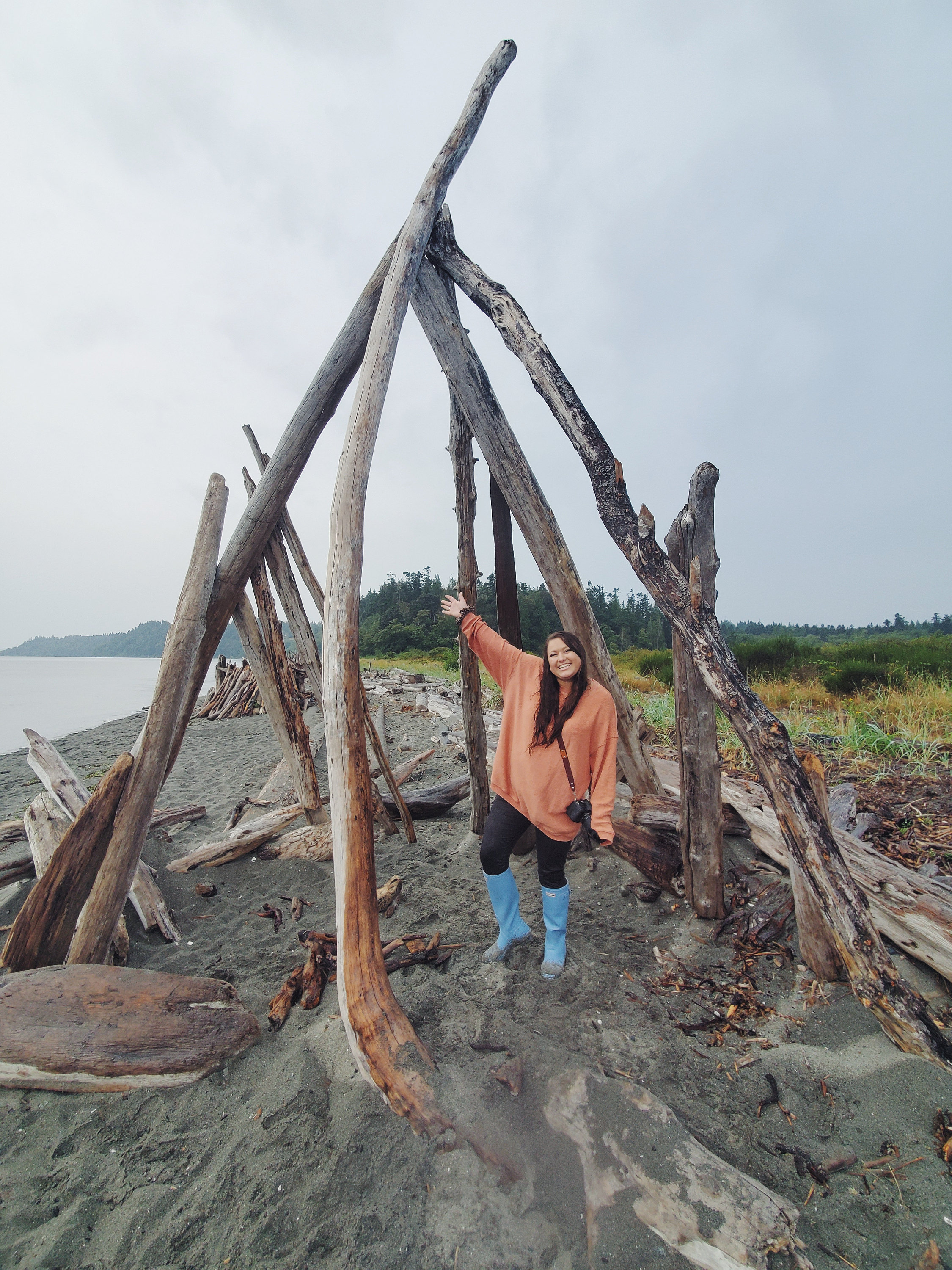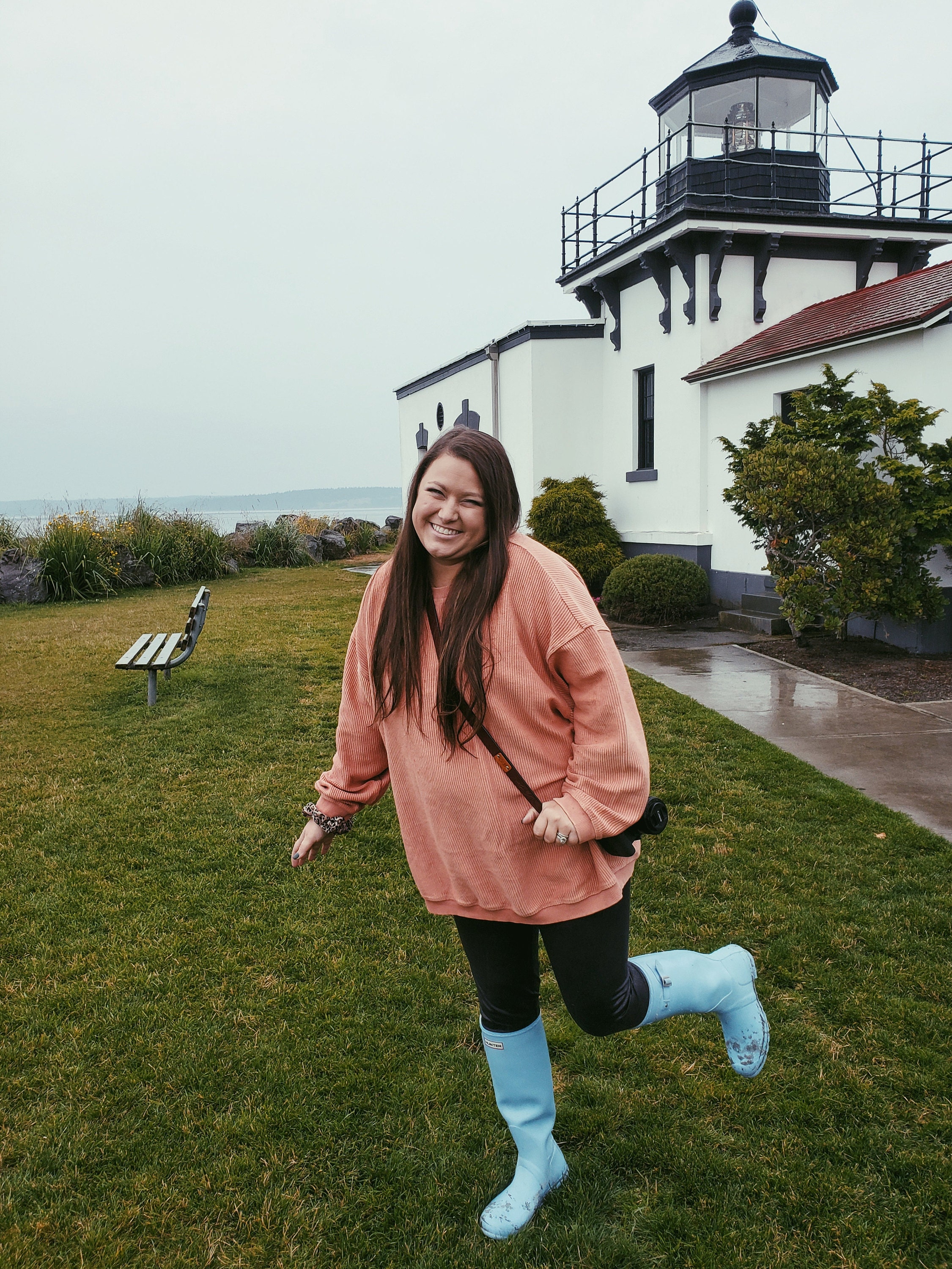 A few other places we enjoyed was Point No Point. We saw seals each time we went here but in June they were SO close! It was almost like they were avoiding prey in deeper waters. There you can walk along the beach and watch all the big boats. There are also a bunch of really cool drift wood animal sculptures.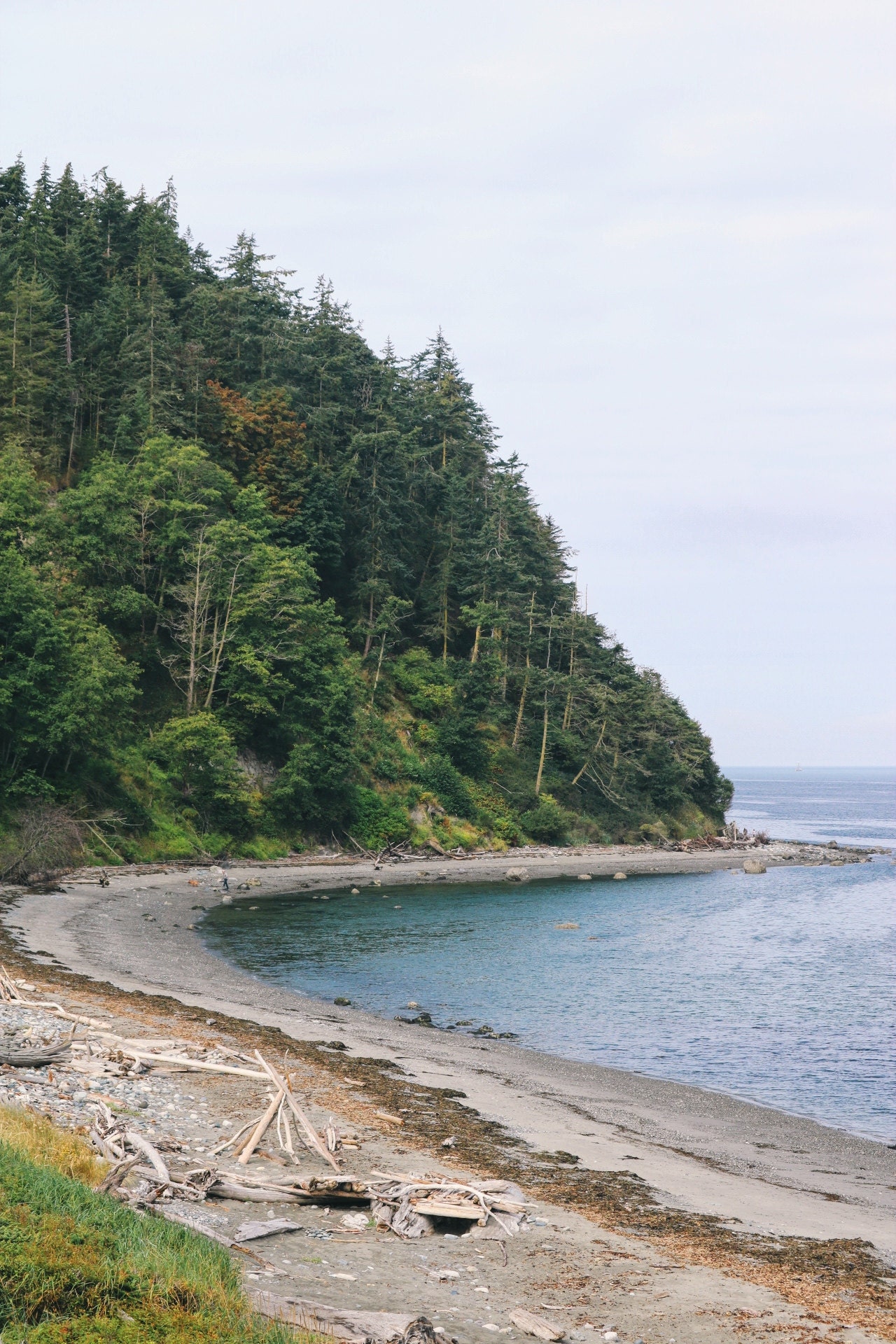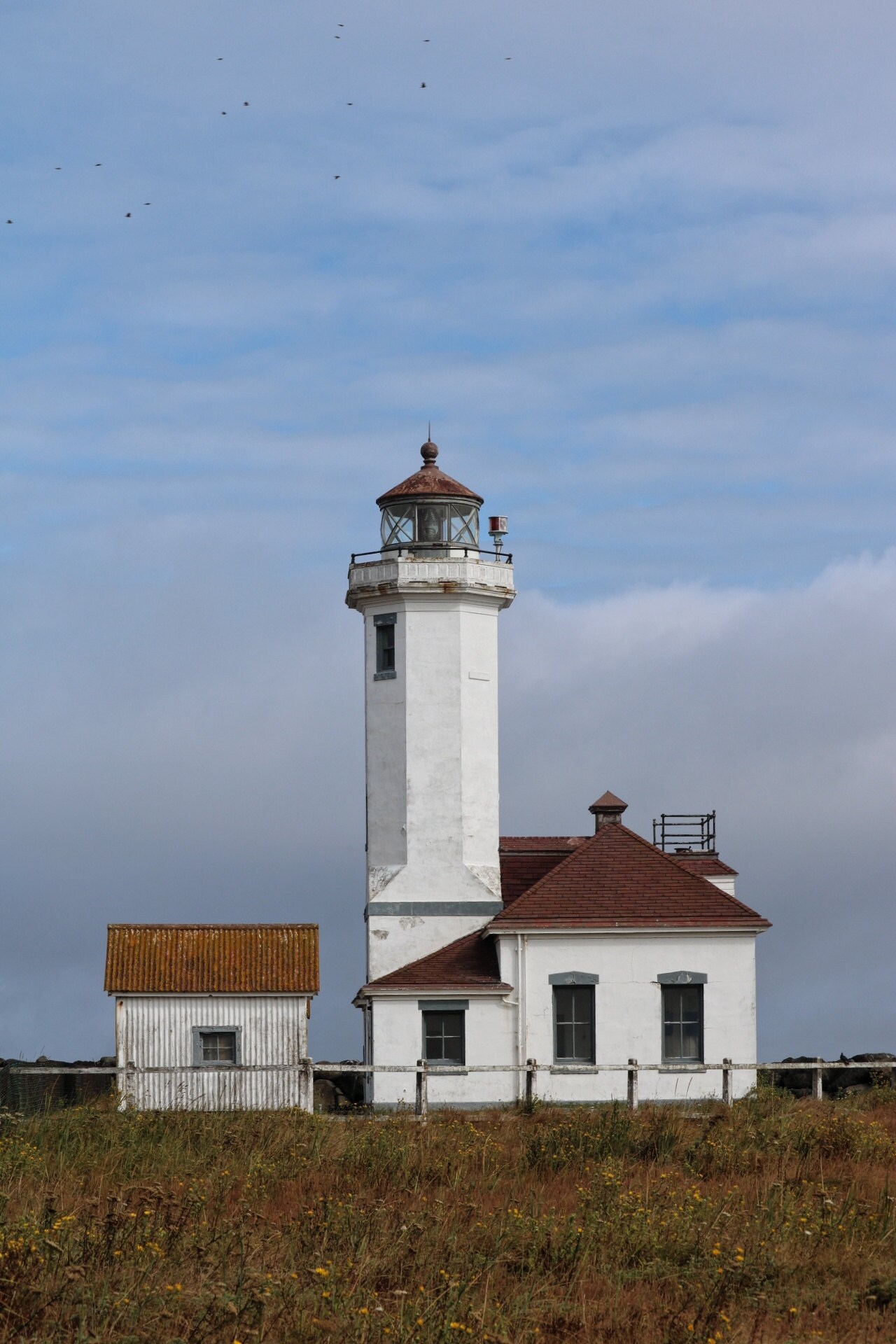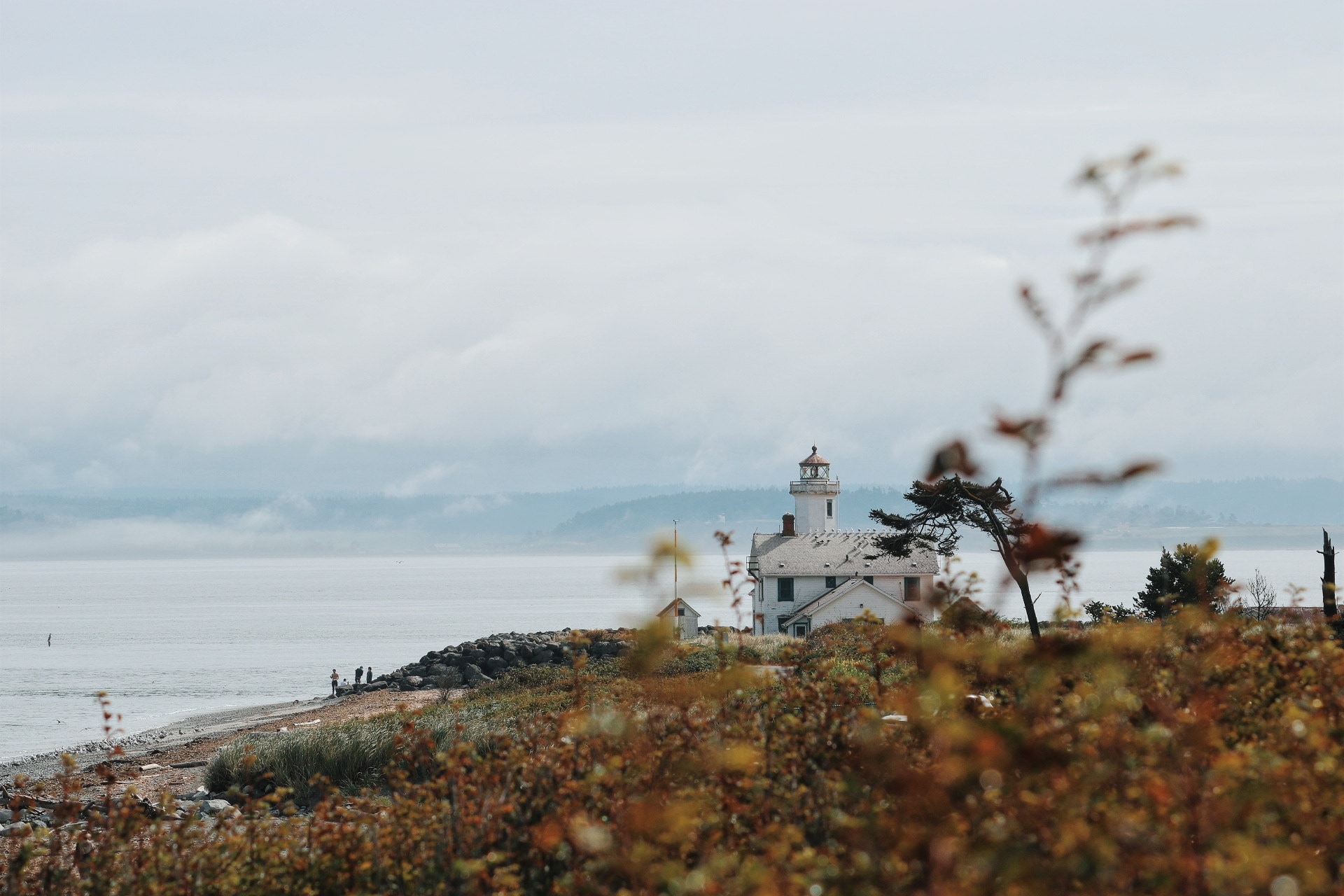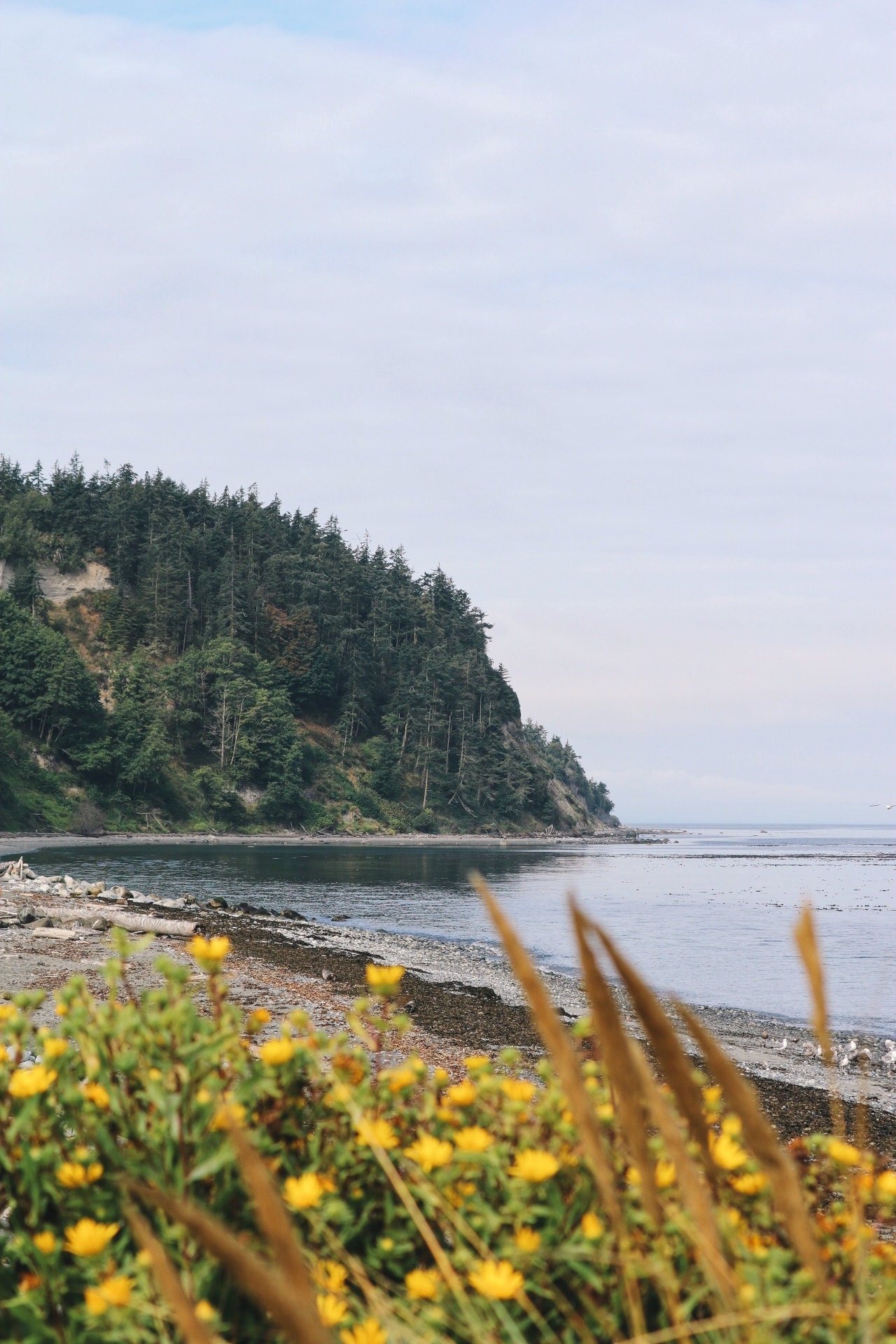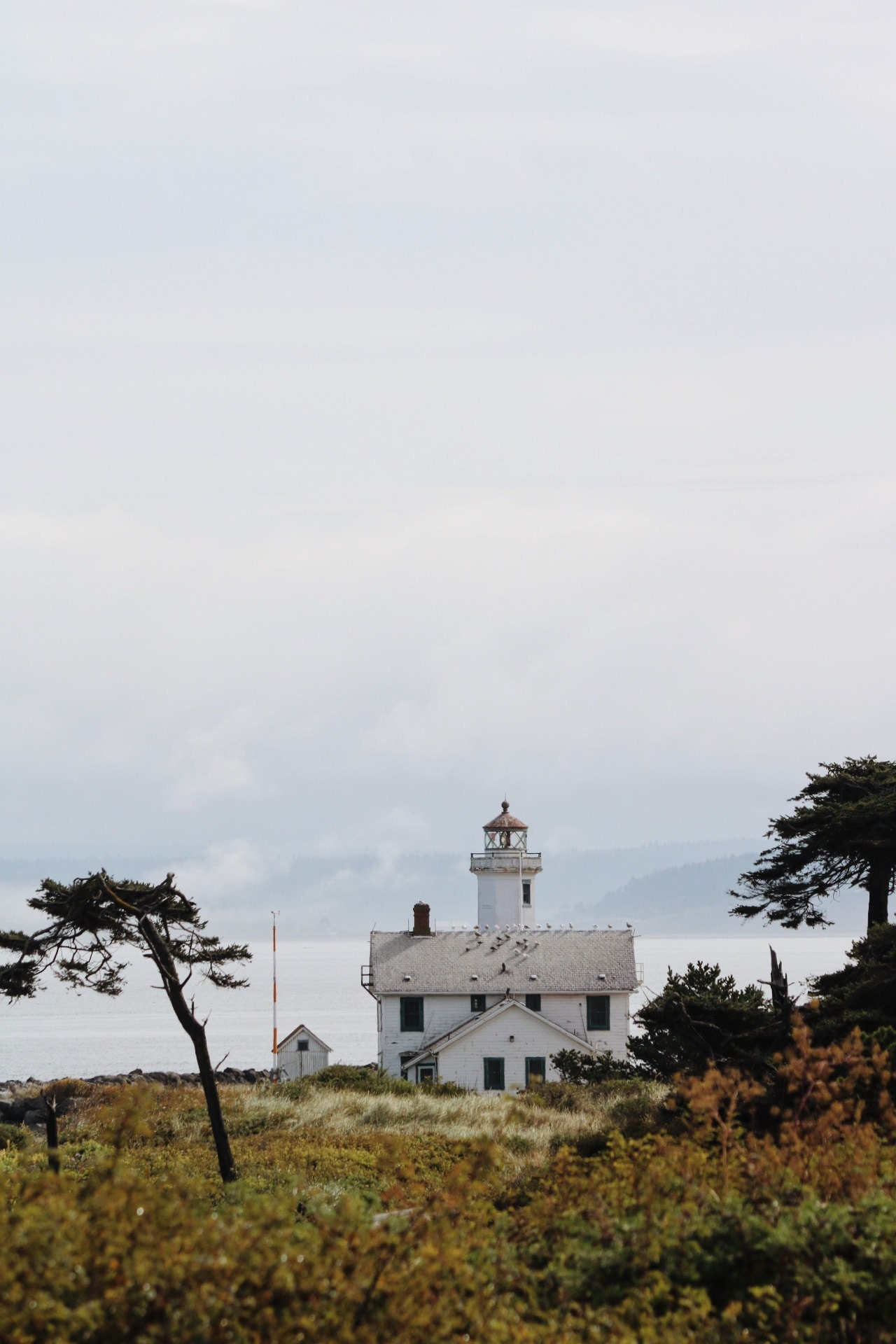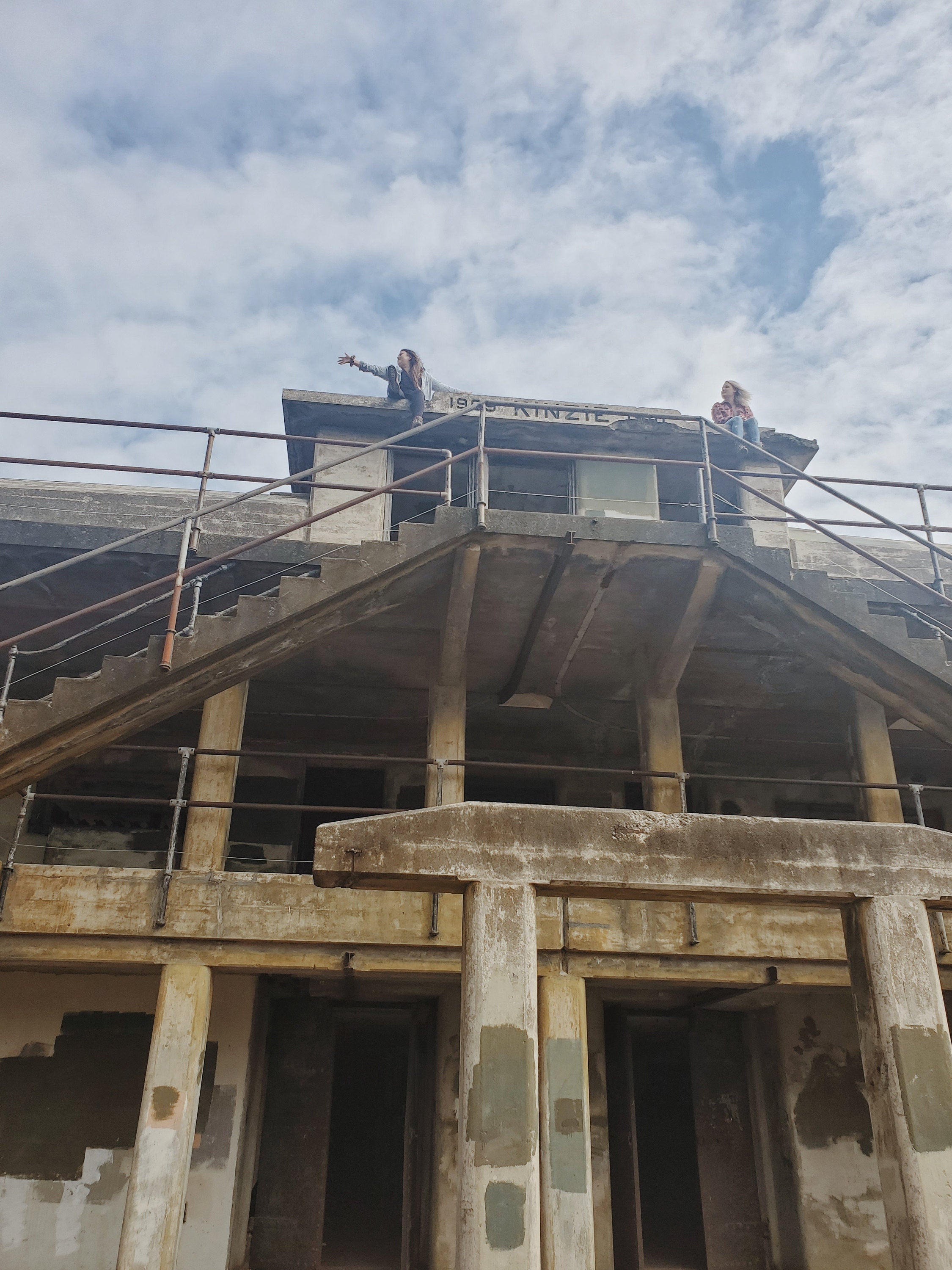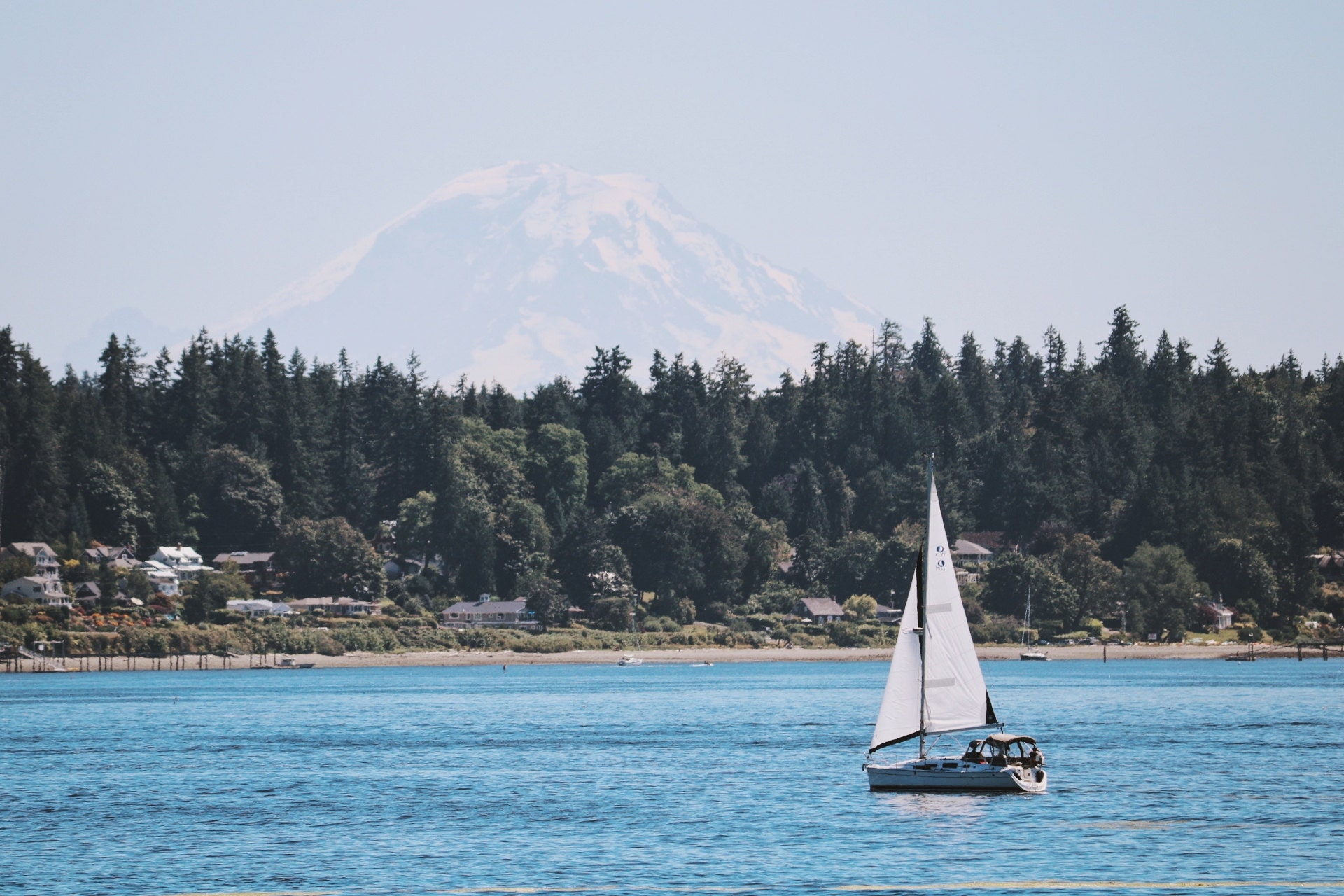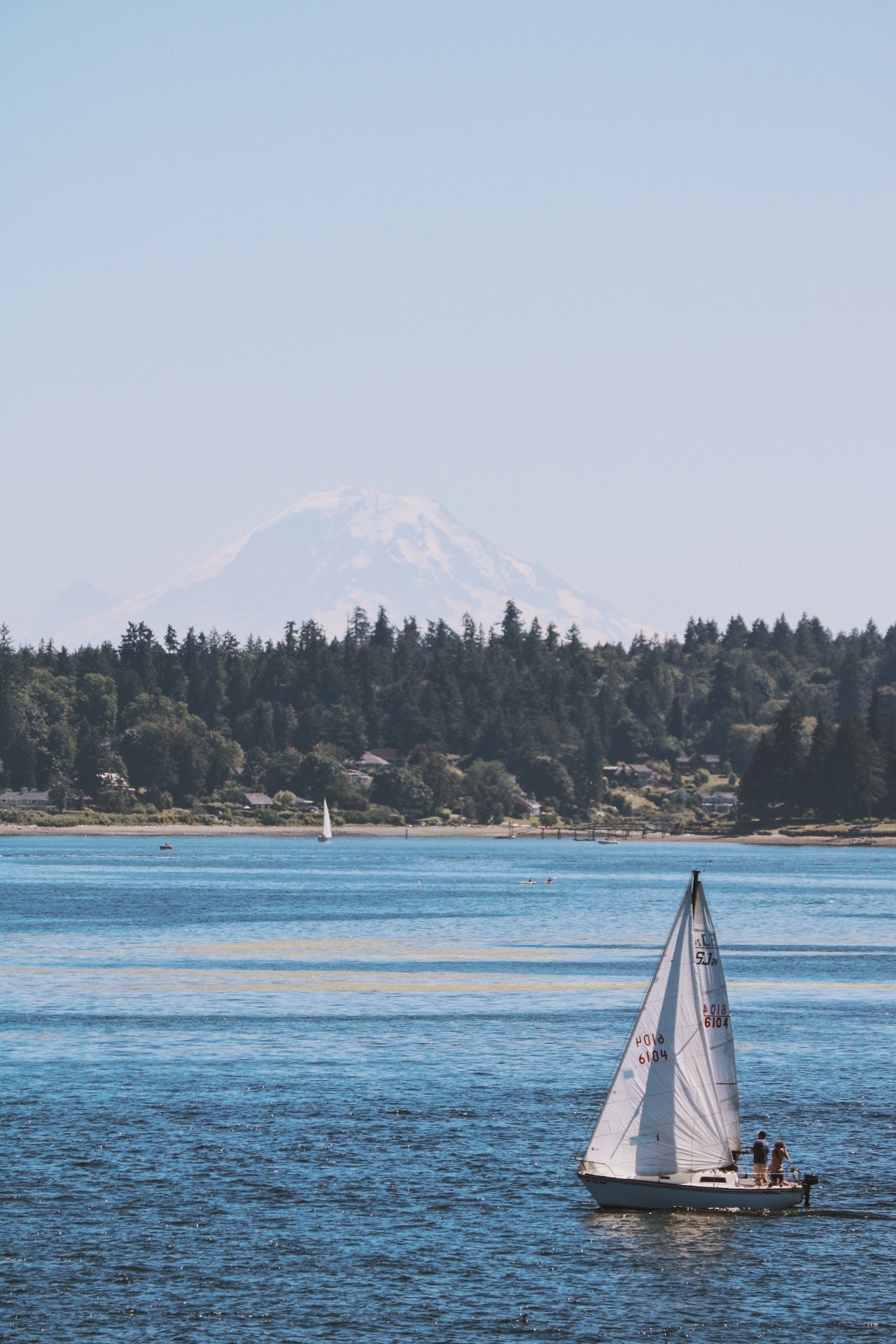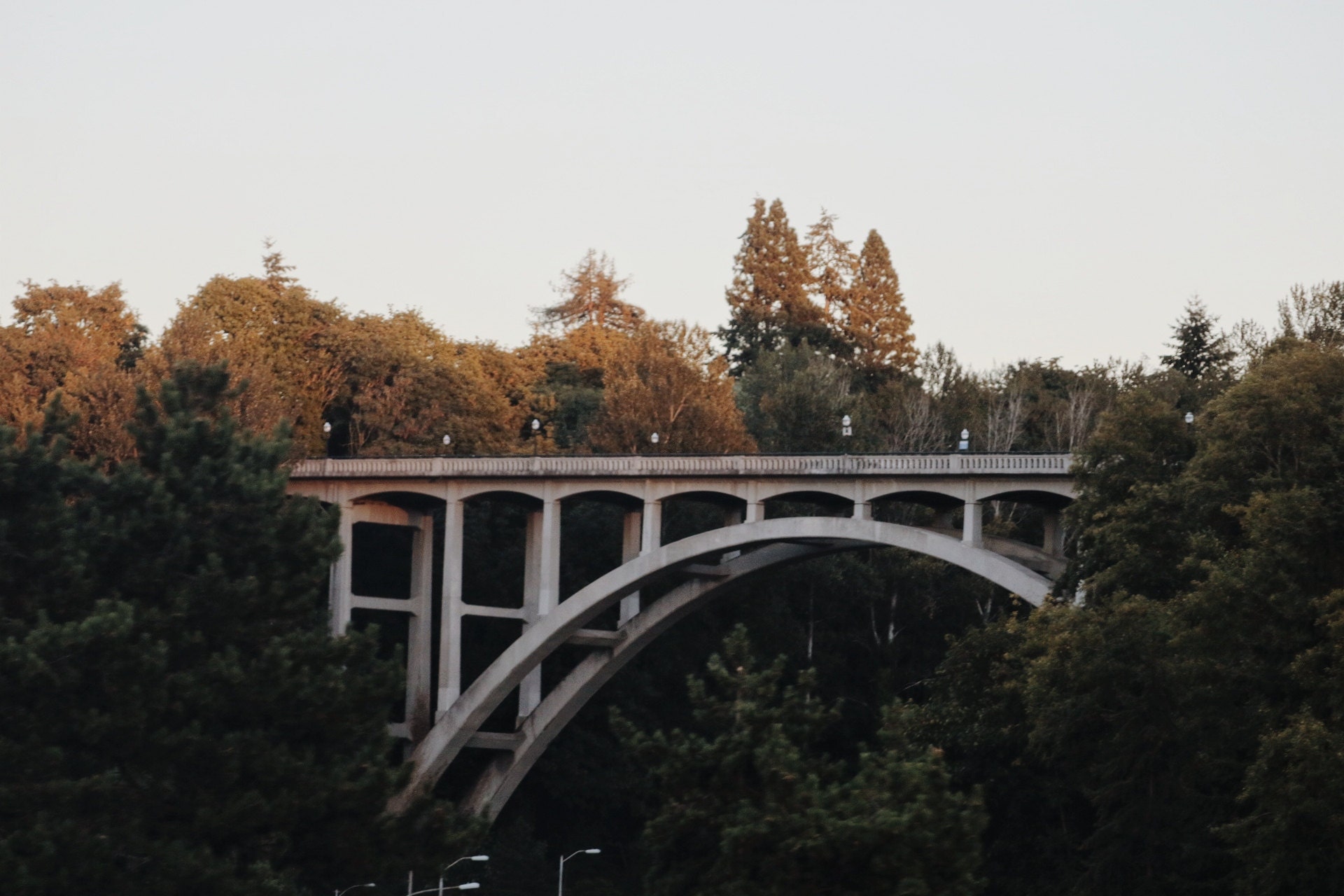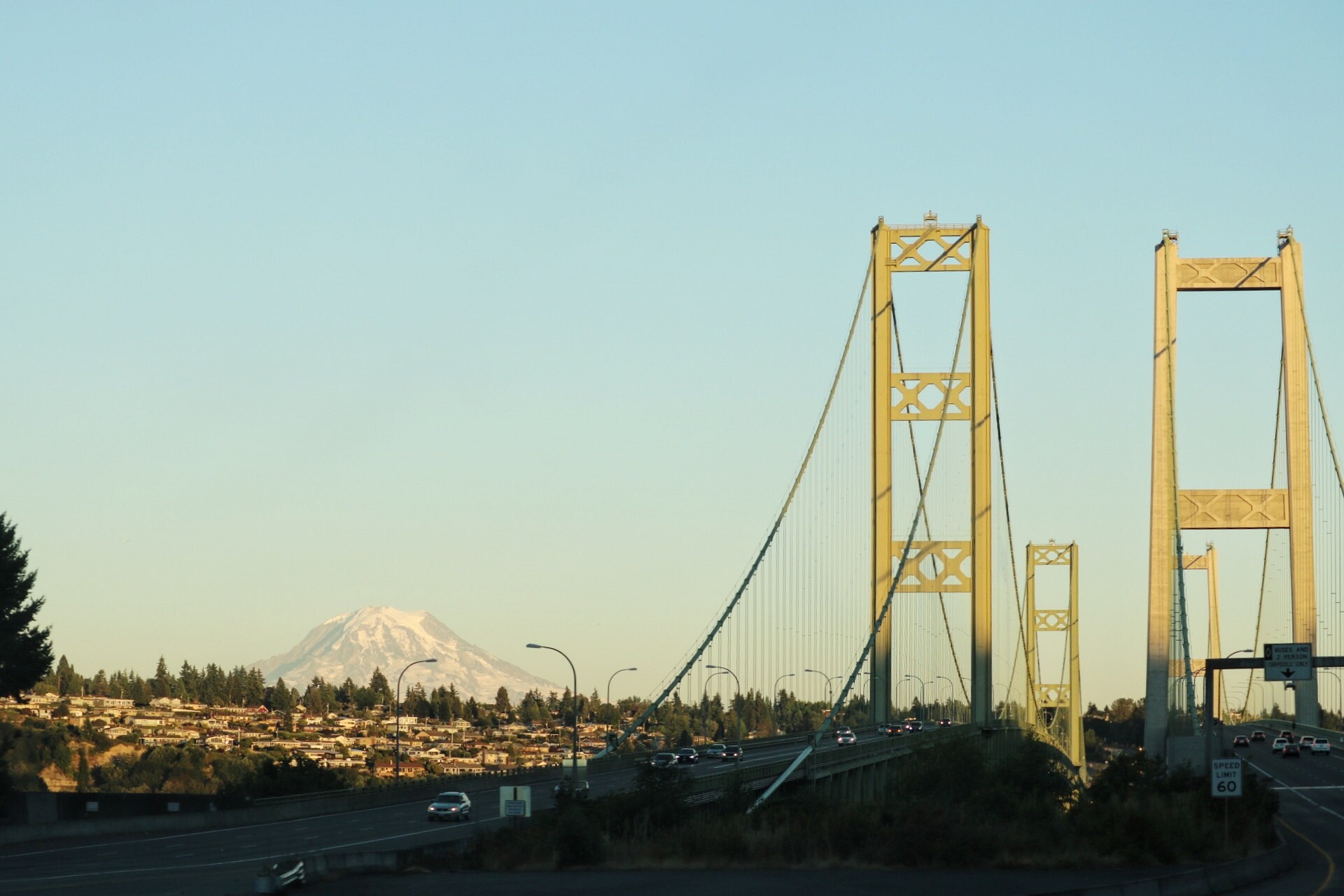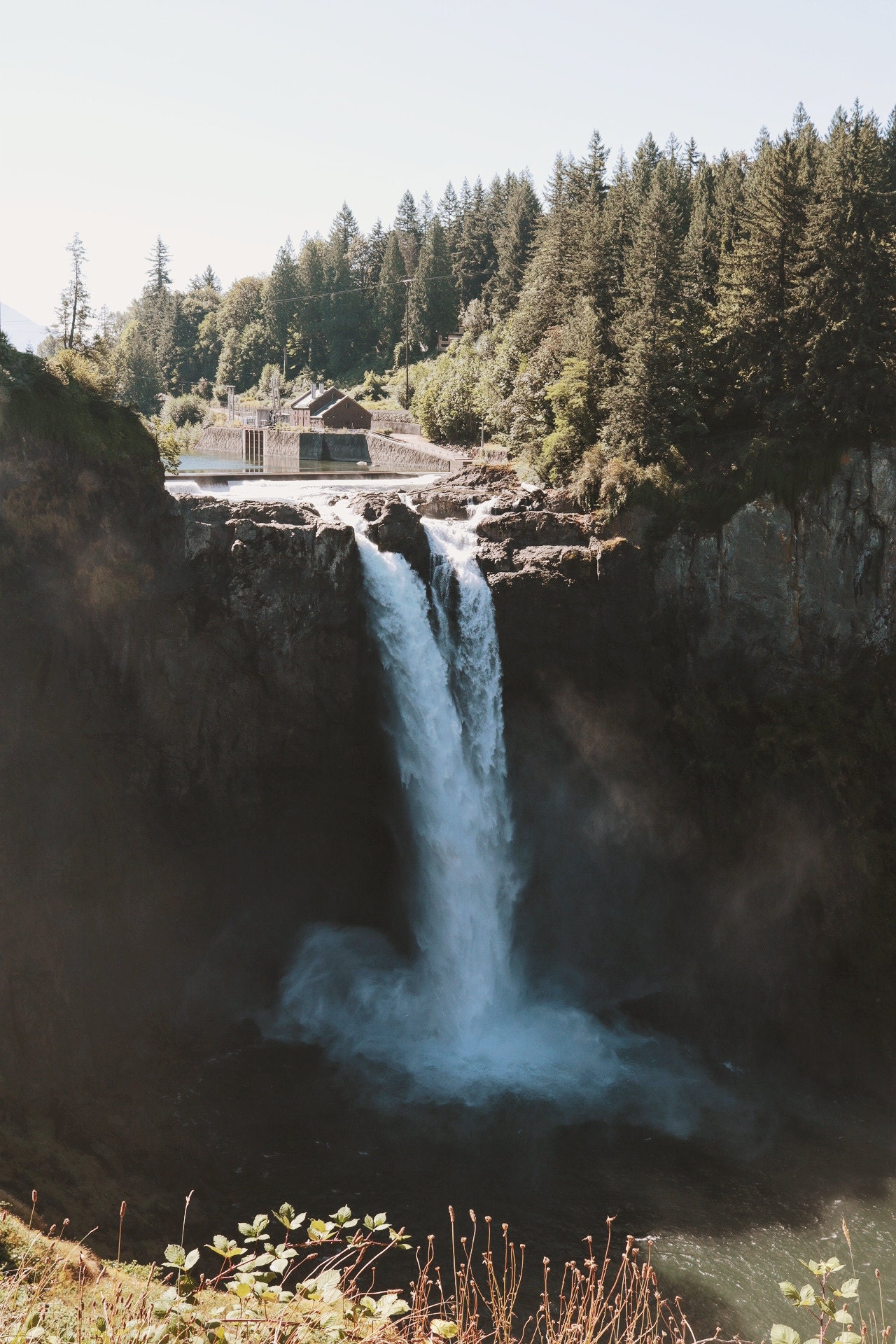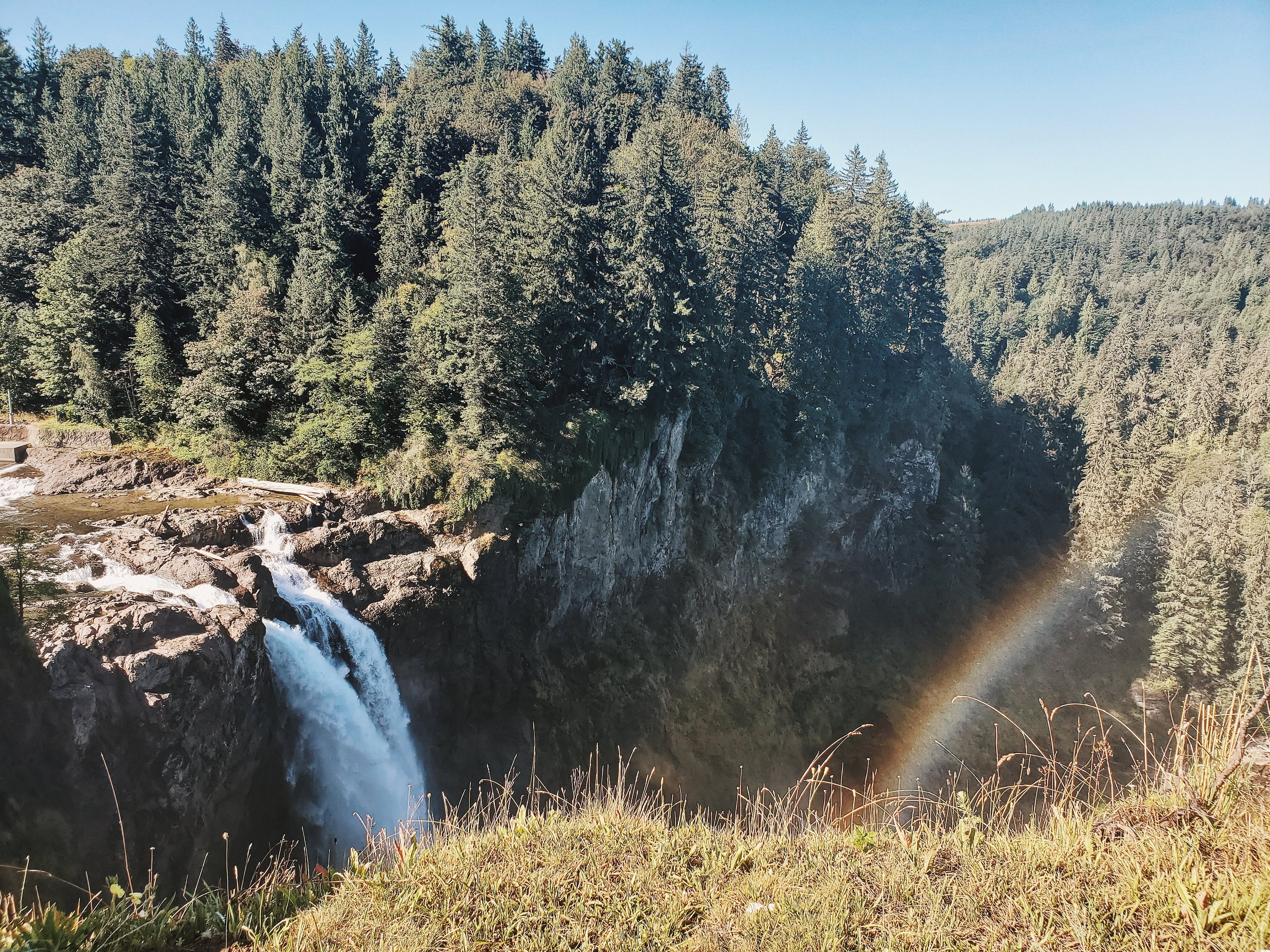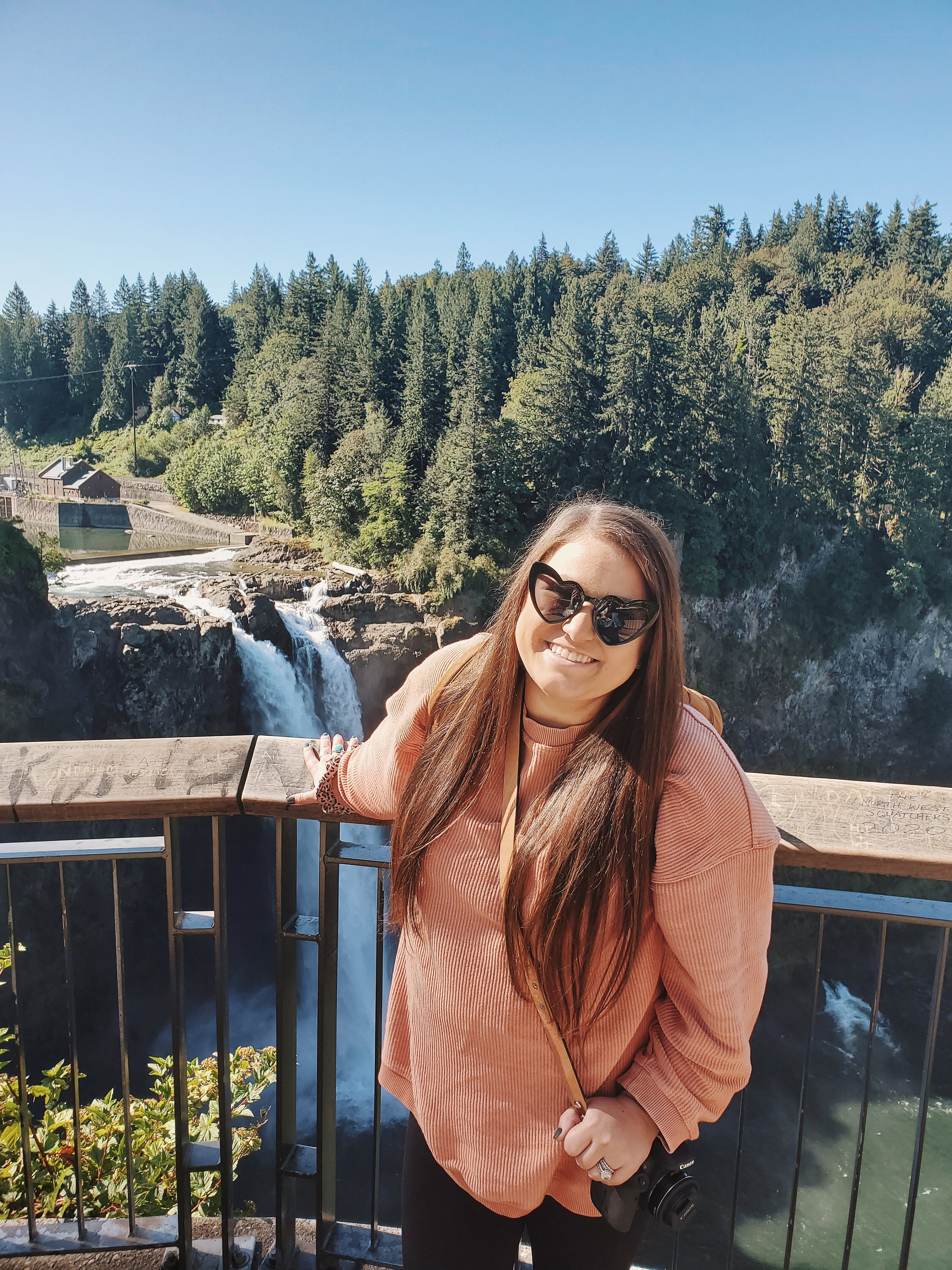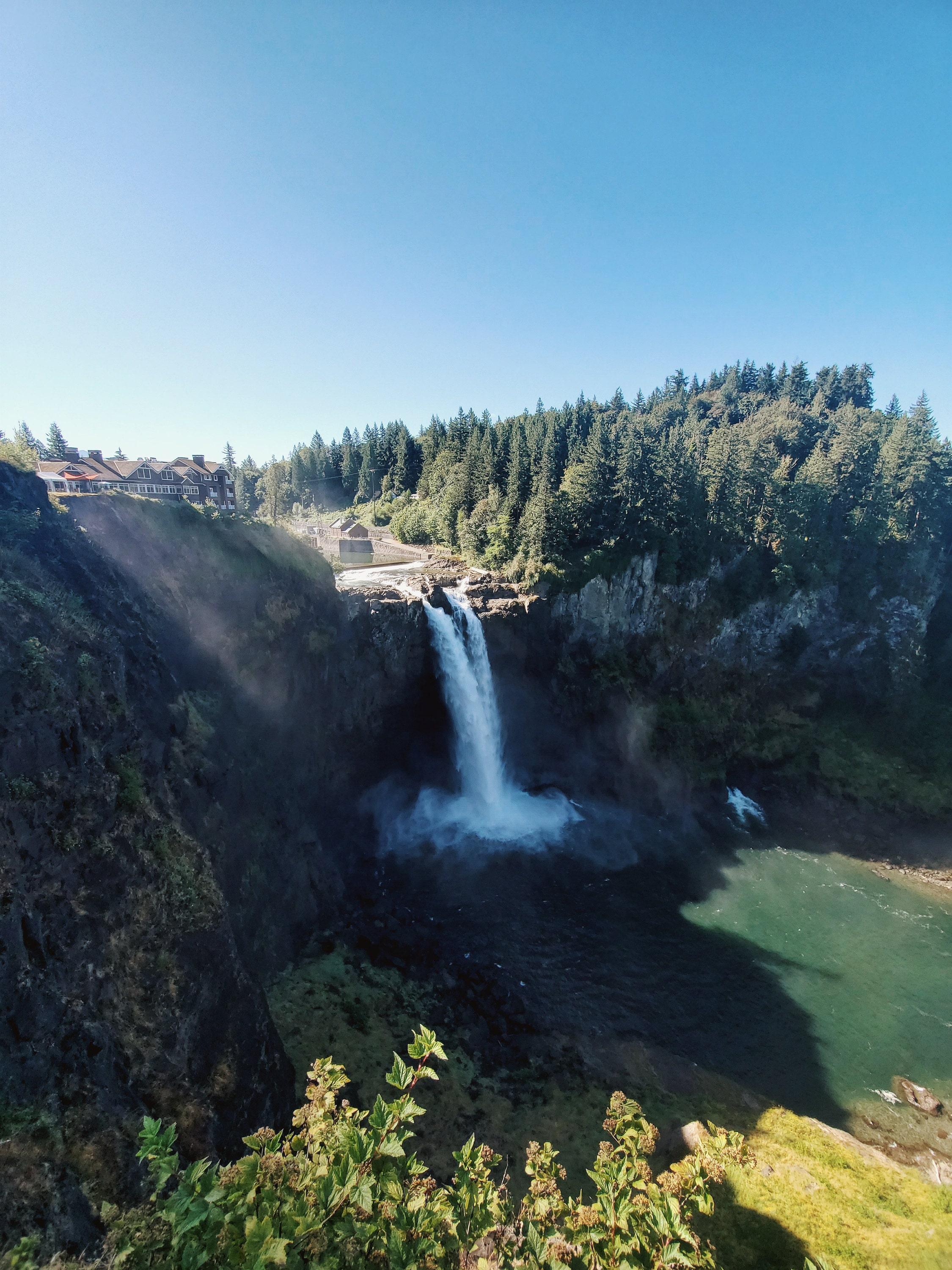 We went to Fort Worden State Park in Port Townsend (where Officer and a Gentleman was filmed) and Point Wilson Light which was such a beautiful lighthouse. Its totally up to the weather on what you're going to see but if it's clear, you'll see Mount Baker and Whidbey Island behind it. The Battery Kinzie was pretty cool, but make sure you bring a flashlight because no matter how old you are, little brothers always try to jump out and scare you in dark places 😉. Next trip I want to head out to Mount Rainier National Park, but time didn't allow it this go around. I still wanted to see Rainier, so we caught a good view of it from the Suquamish Dock! When we were there, we talked to some fishermen that said people would put raw chicken legs they were fishing with on the rail and wait for a bald eagle to come get it to take a selfie with one. I must say, I can admire that effort. Last but not least we got to see Snoqualmie Falls which is 100 feet taller than Niagara Falls making it one of the biggest waterfalls I've seen. Luckily with covid restrictions, it wasn't crowded so we were able to enjoy its beauty longer! The upper observation deck was open but the lower trail was closed due to Covid. I feel like I crossed so many things off my bucket list and added more on with each trip! There's so many parks to visit in the PNW so it warrants a few more trips across the country at least 😉