We've had so much rain lately that I have been itching to travel somewhere else. Apparently I'm not the only one because I've had a couple people reach out about our Canada trip so I figured it was about time to finish up my last post (months later..oops) about one of my favorite days. 
We dedicated an entire day to the Icefields Parkway. If you were to drive it straight without stopping it takes you 3 hours from Lake Louise to the town of Jasper but TRUST ME, you'll be stopping. I read somewhere that it's one of the prettiest roads in the world and man that is the truth! (So much so that the road wanted to stay with us...funny story, a rock flew up 30 min into our drive and knicked the windshield of the rental...) Make sure you pack your hiking boots because some of these breathtaking views have a little walking to them.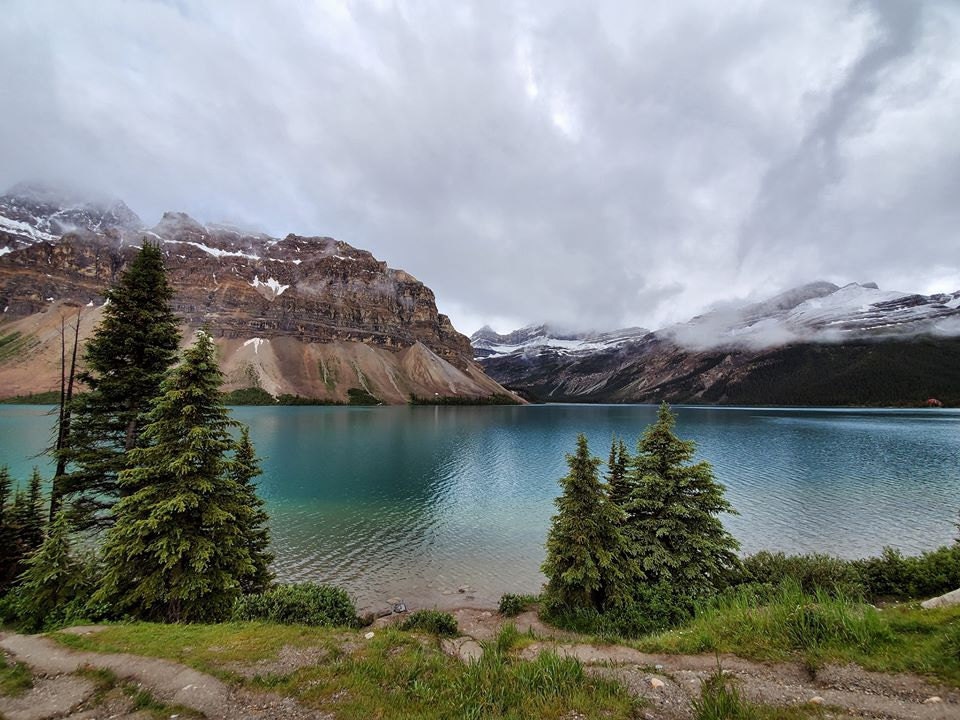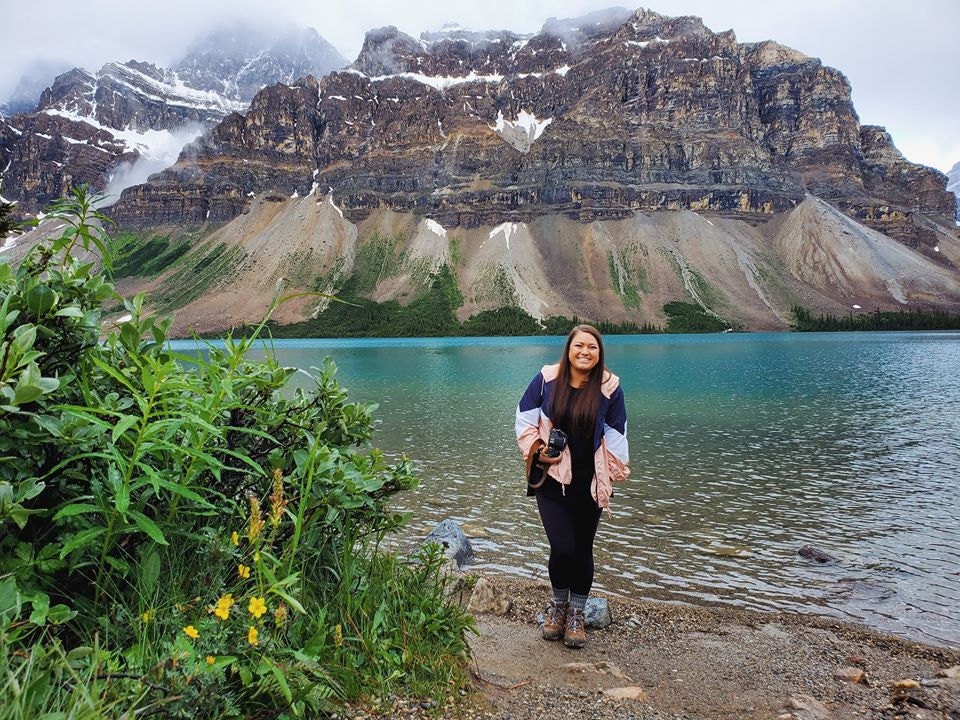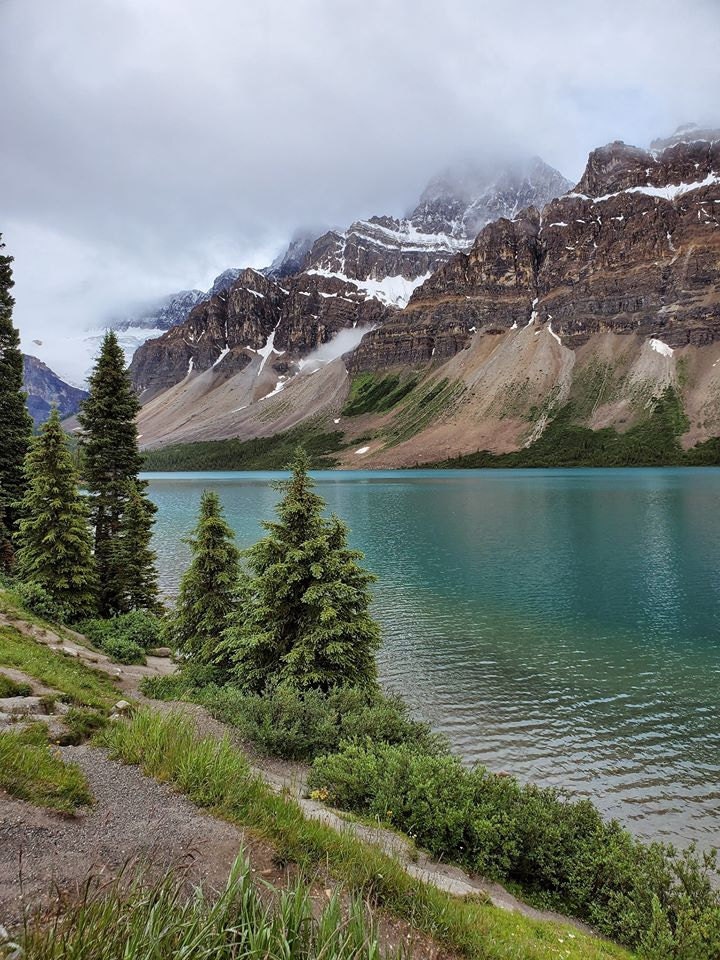 Our first stop of the day was Bow Lake. We just pulled off to see it and could already tell it was getting cooler the farther north we went so I was glad I shoved extra jackets in the car because brrrr! It's really hard not to stop at every pull off up there, but Bow Lake was definitely worth it.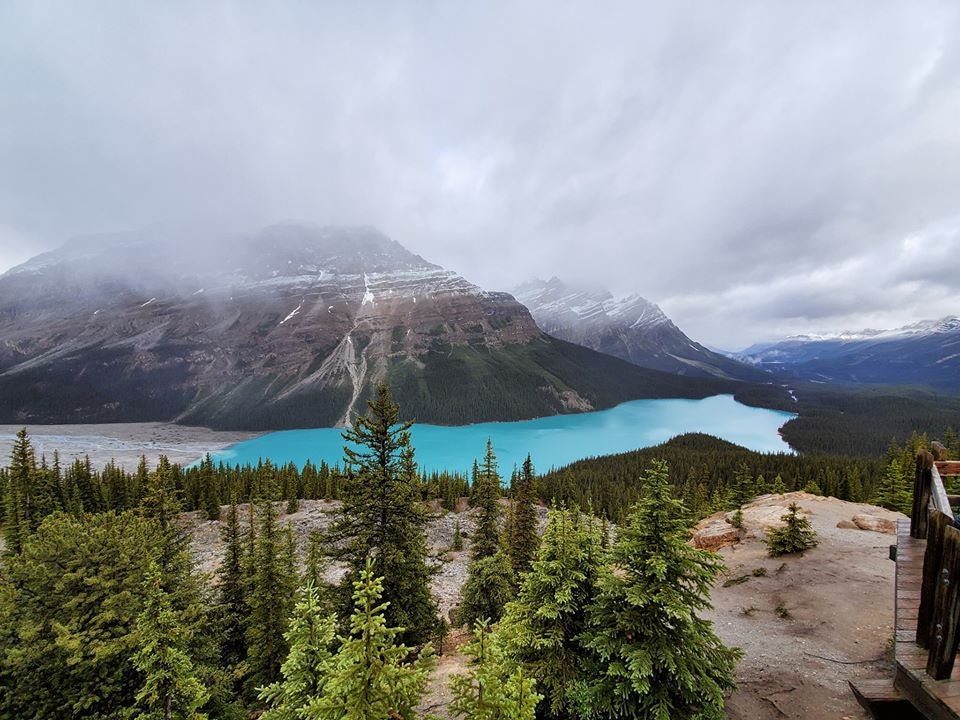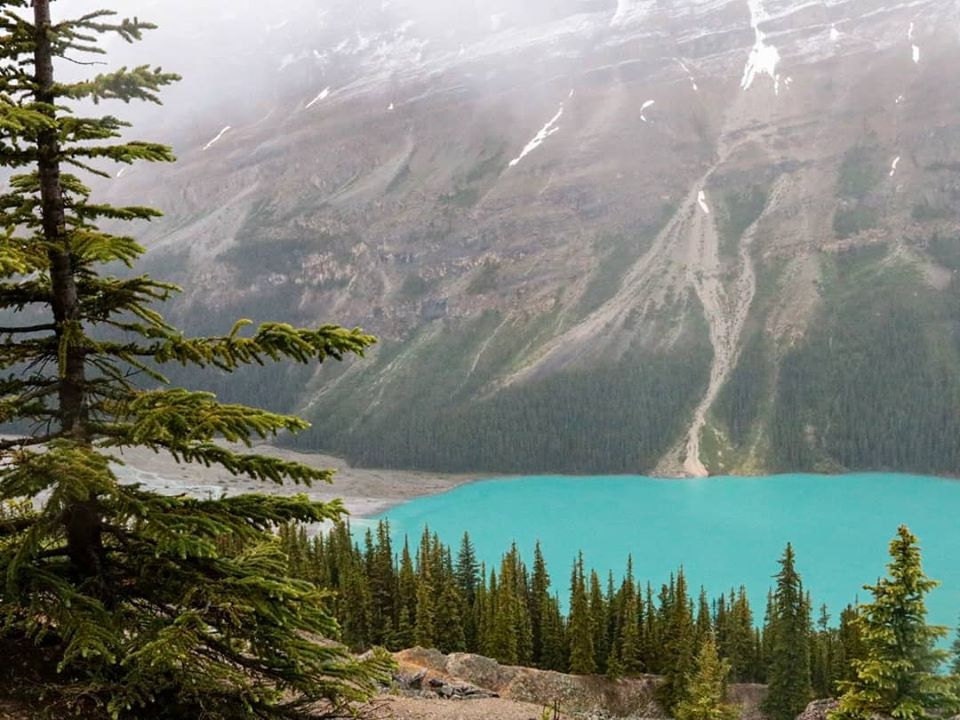 (you can see where the glacier feeds the lake from the left side)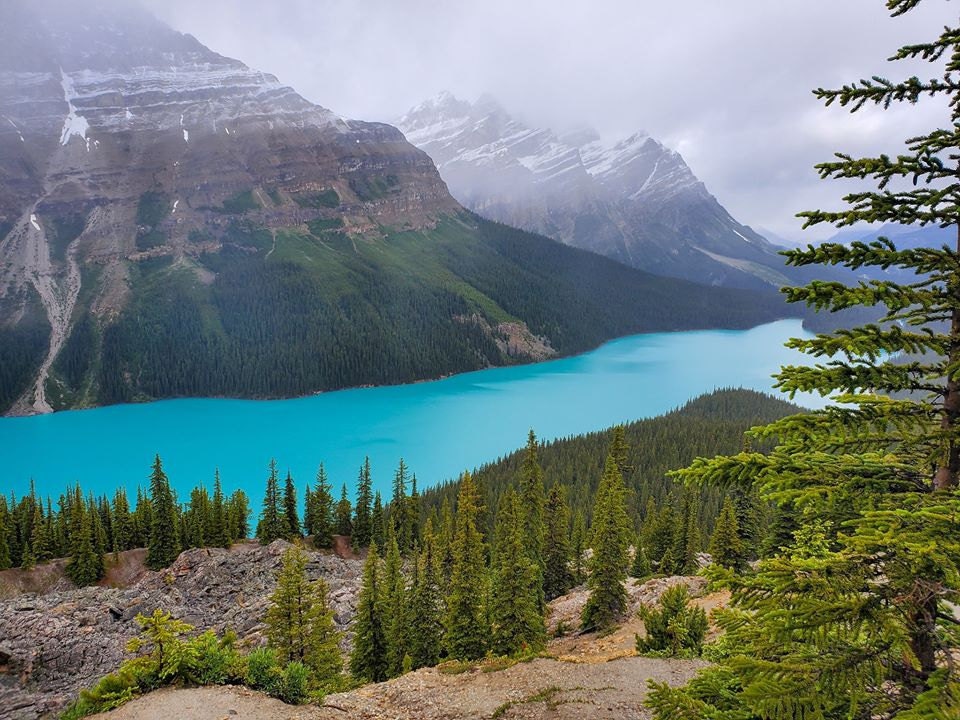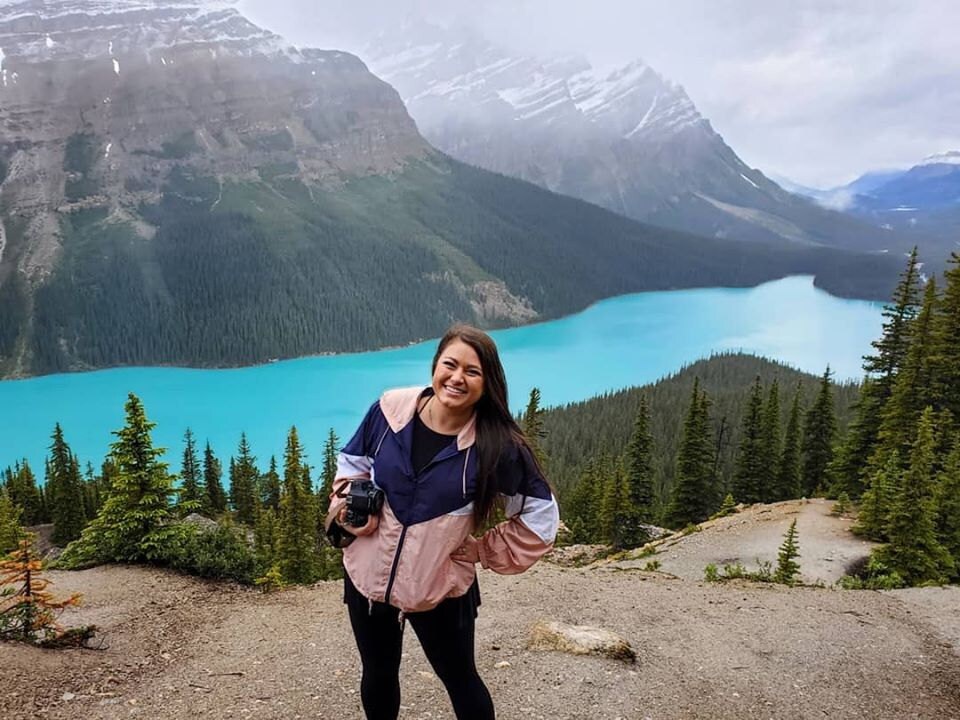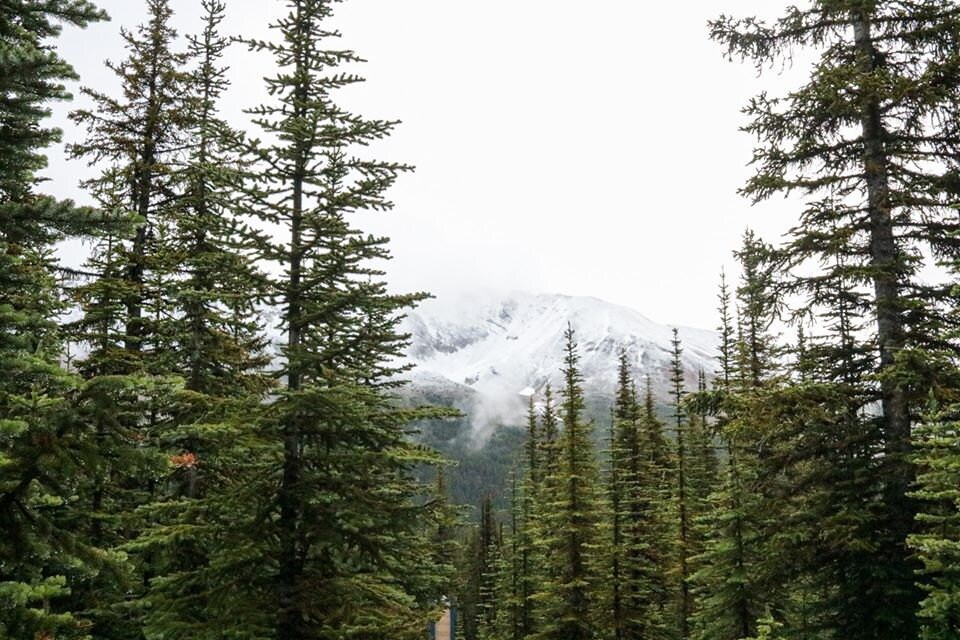 The next stop is one of those iconic lakes that you have to see to believe that the water really is THAT BLUE, Peyto Lake. This is one that has a small trail to get to the view, but it was paved so it was fairly easy (I'll say fairly just because that altitude got me). There is a lookout but if you go right or left you'll see small trails where people have walked before to get that nonpeopley shot. 🤪We woke up to get an early start around 7am and I'm glad we did because when we were leaving this spot there wasn't a place to park! We hopped in the car onto the next stop to beat the crowd each time which really worked in our favor!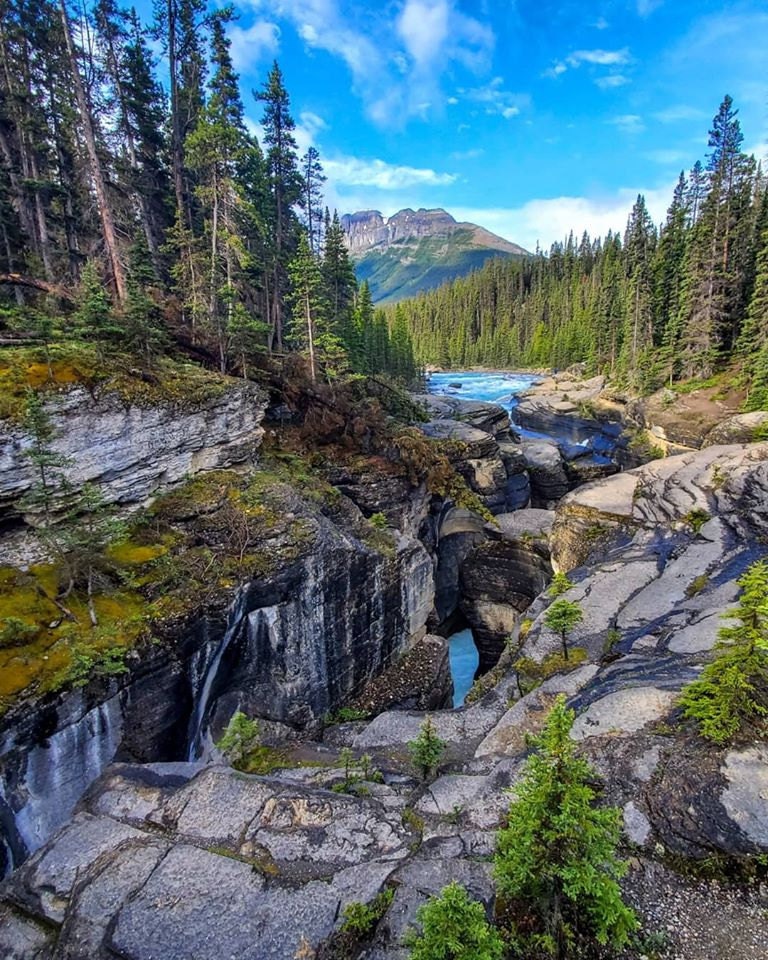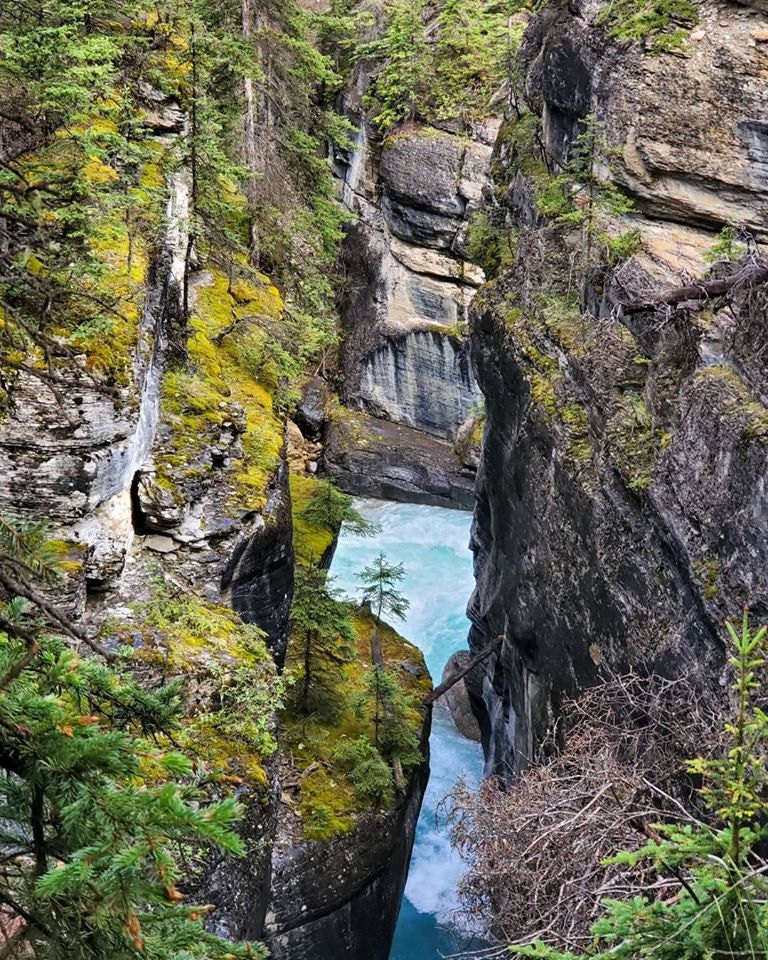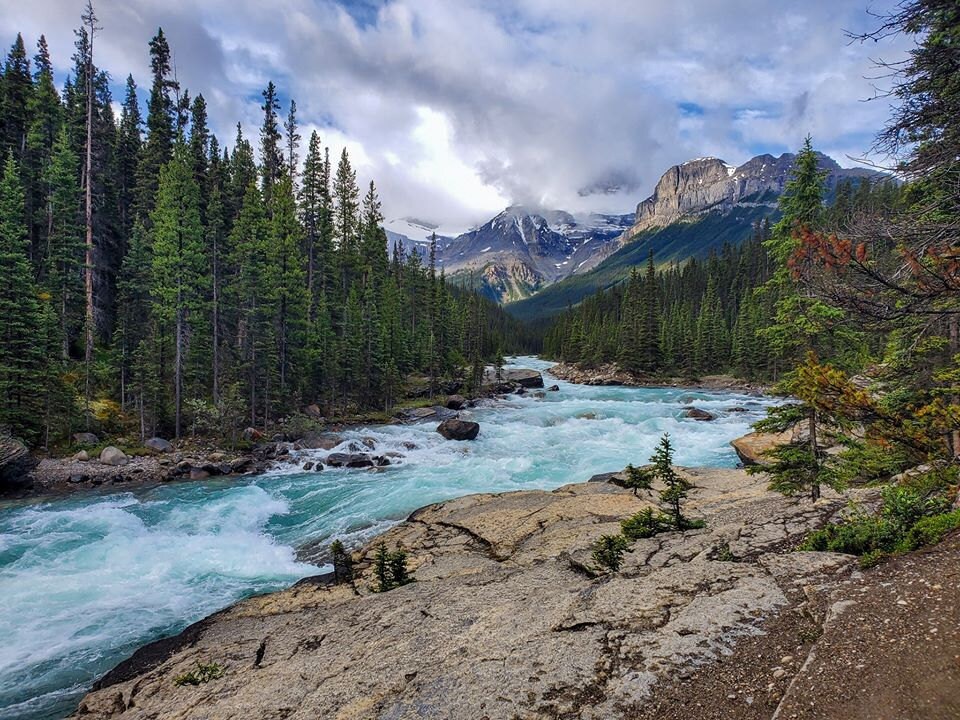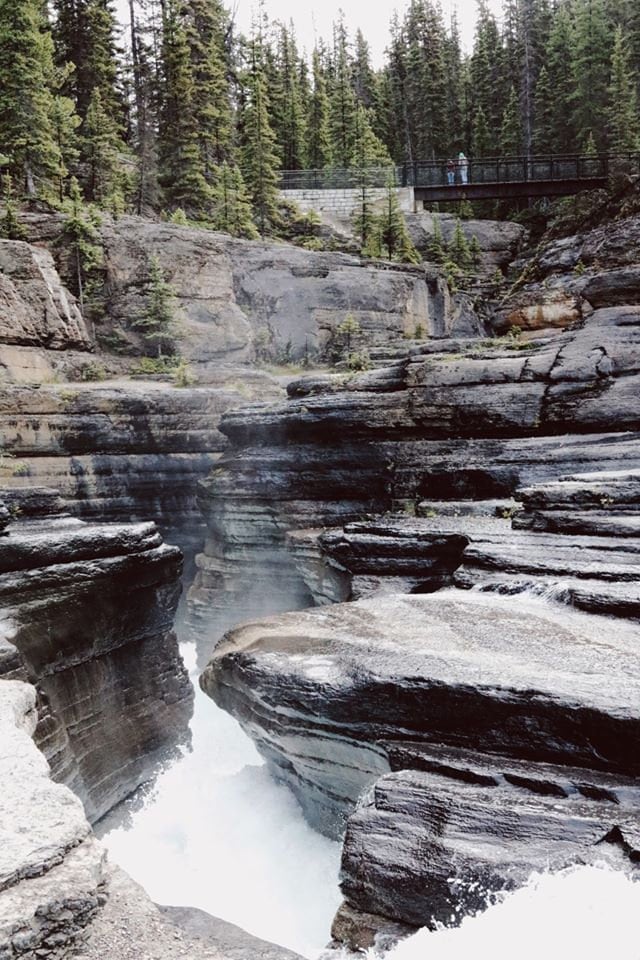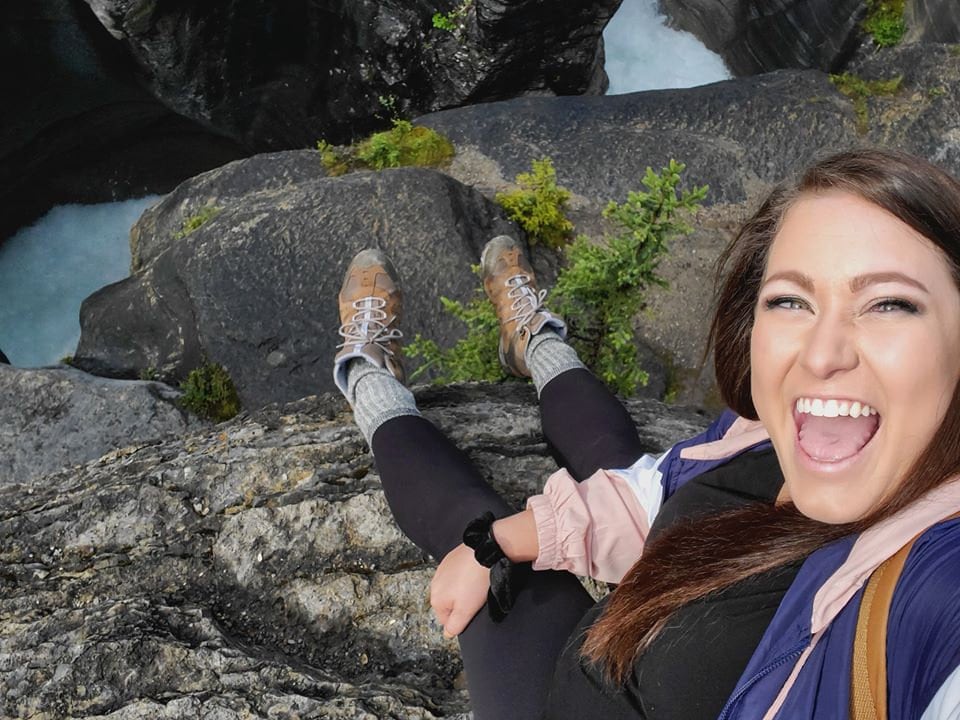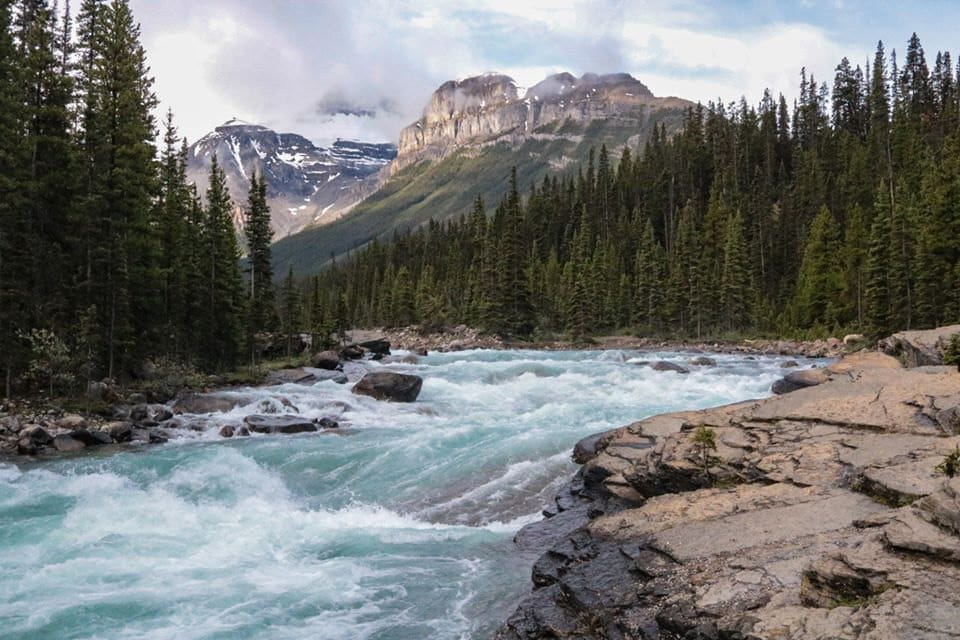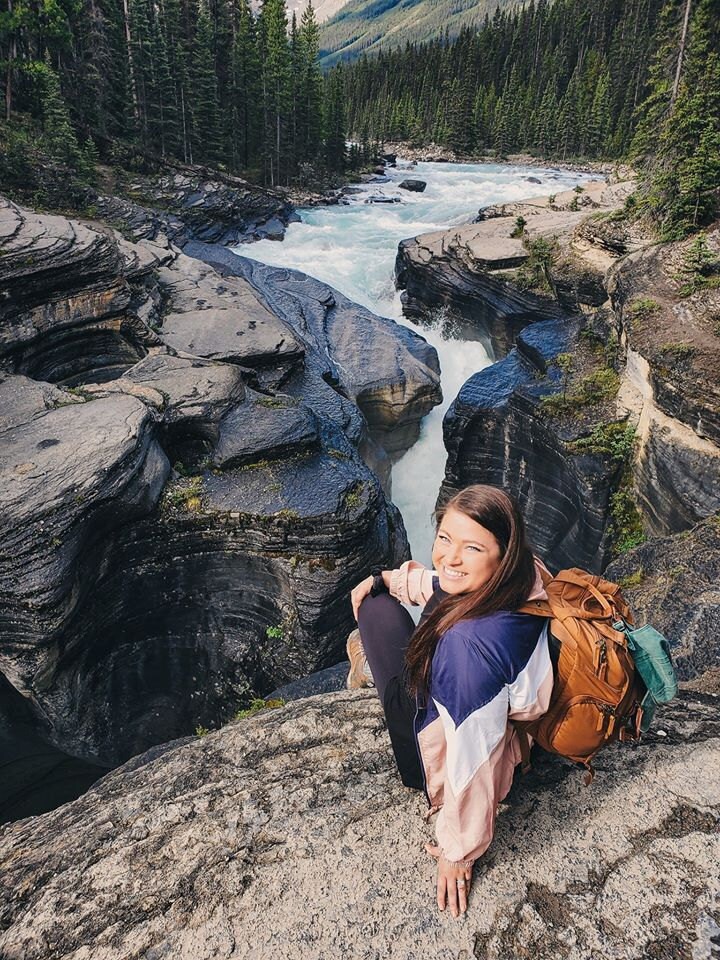 This next stop really deserves it's own post in my book, because it literally made me cry. The beauty of it took my breathe away and I had a moment with God. Mistaya Canyon had a small walk to it which I found easier than the Peyto Lake trail even though this was not paved. I think I could have sat and listened to that rushing water all day and taken in that view. I can only describe it as living in a remarkable painting where every detail is perfect. We probably stayed there an hour and the only thing that took me away is the other people showing up that deserved that experience too.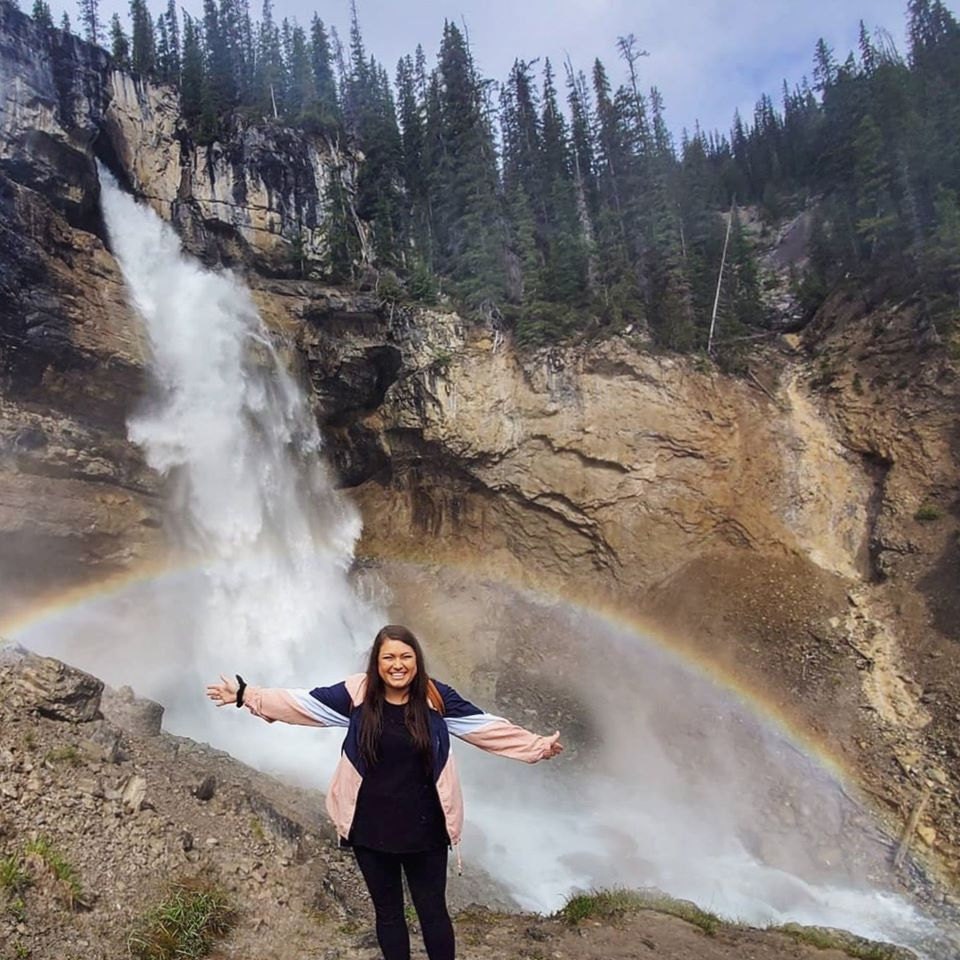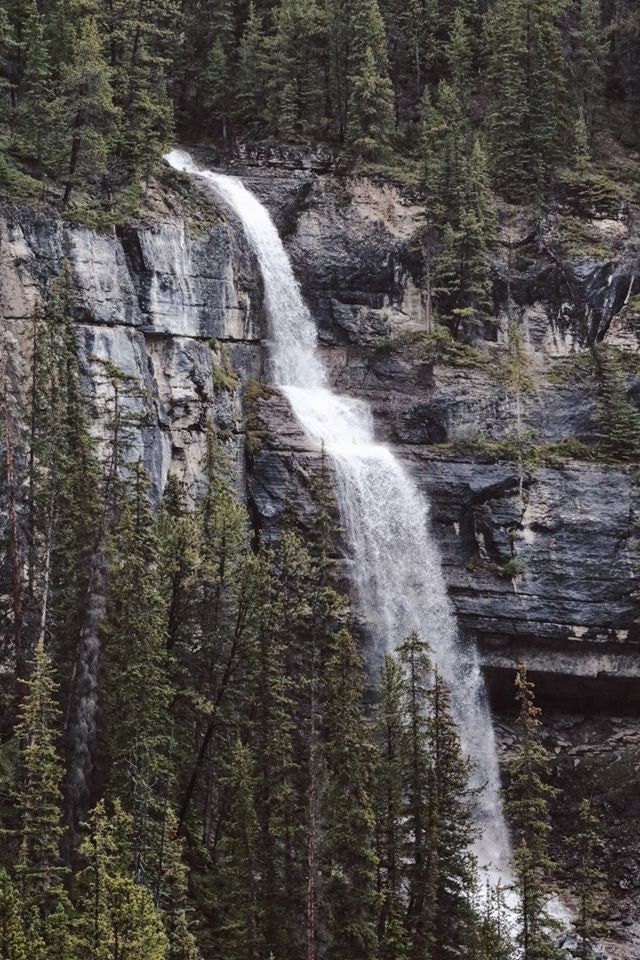 The next stop was like the icing on the cake to this experience, because we hiked to a waterfall and as I'm taking a selfie infront of it, a vibrant rainbow appears off the waterfall. Panther Falls was slightly hard to find specifically the entrance of the trail but we googled the trailhead beforehand so we didnt miss it (dont forget reception can be a bit spotty driving through these huge mountains). There was a huge pull off but since we were the only ones parked there, we weren't sure and it's not on my go to AllTrails app so we were kind of winging it. I was super hesitant on this whole trail because my fear of running into a bear was on high alert since we were the ONLY ones out there, but we made it. I regret not going further down the trail to Bridal Veil Falls but I decided not to push our luck plus you can see that one from the pull off (farther away of course).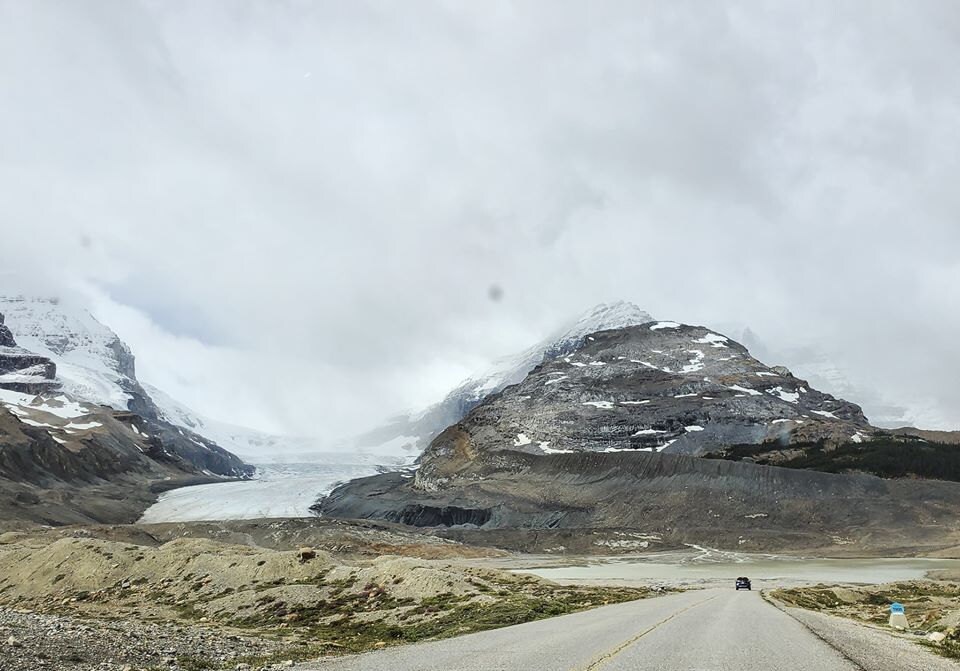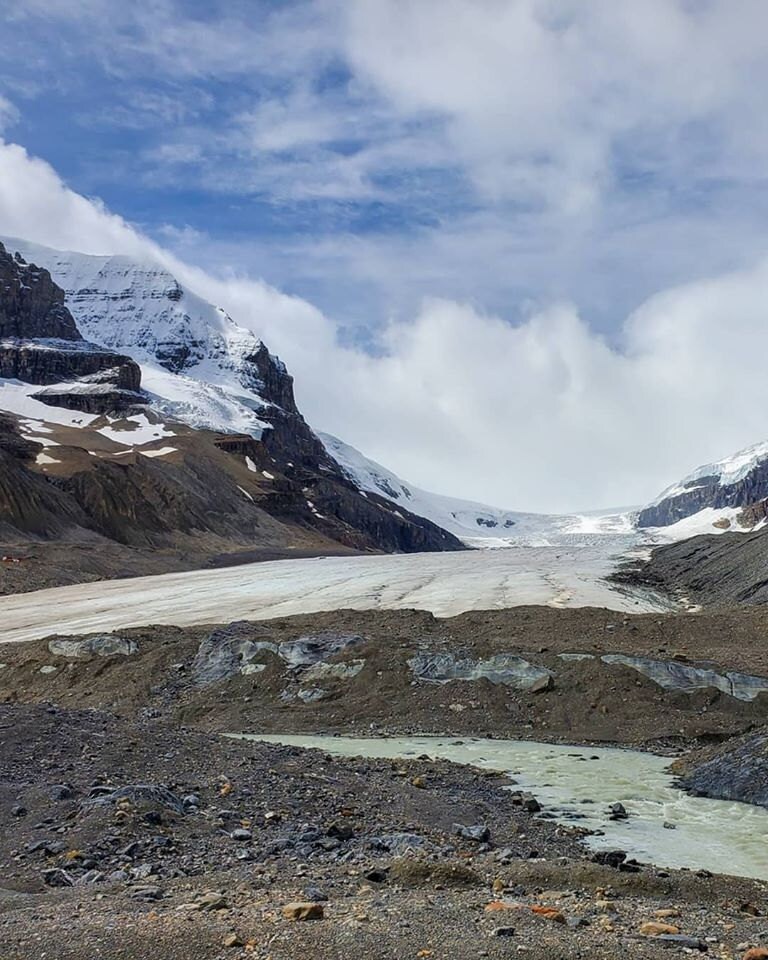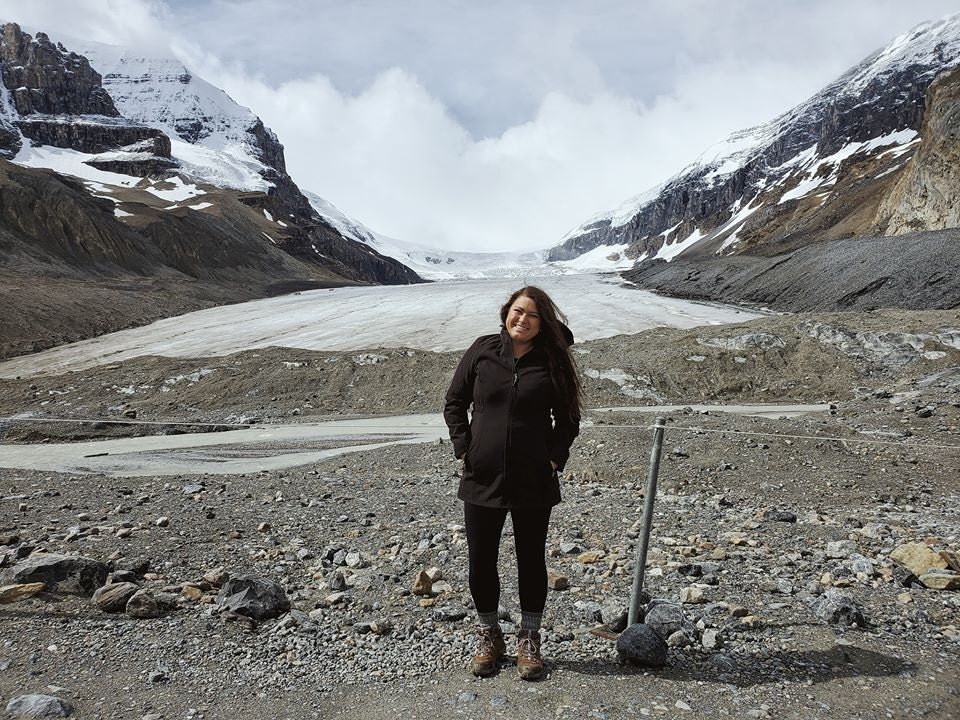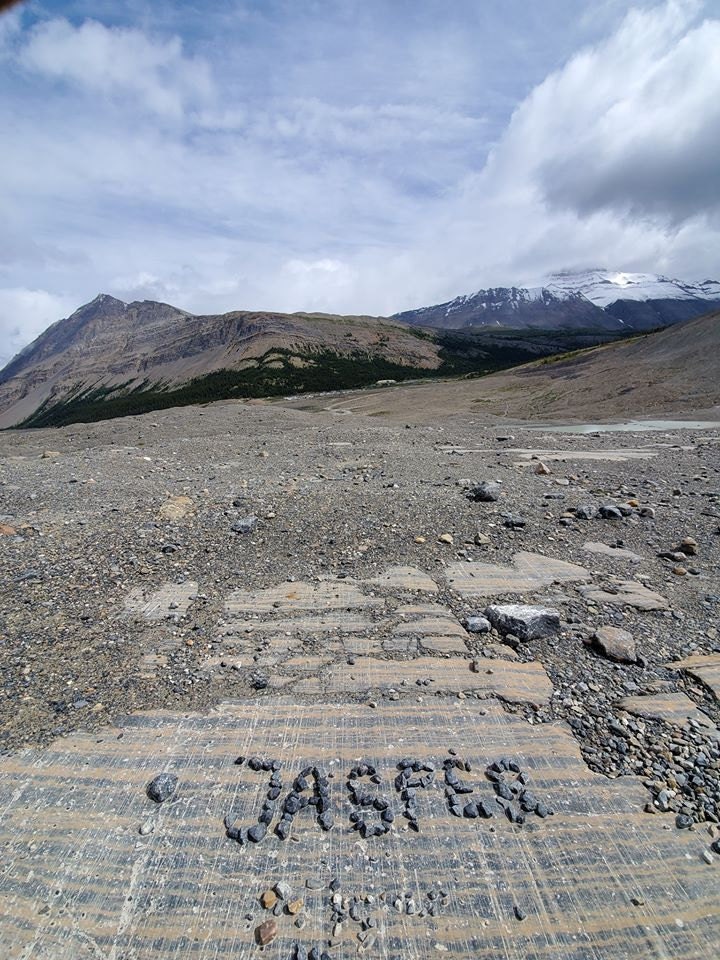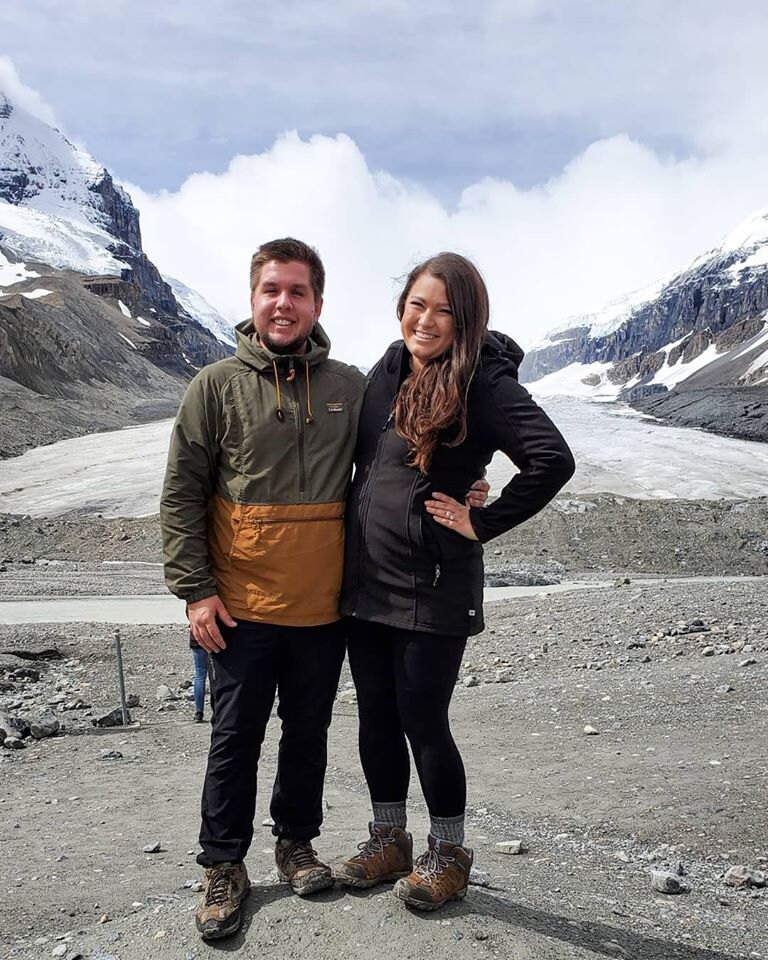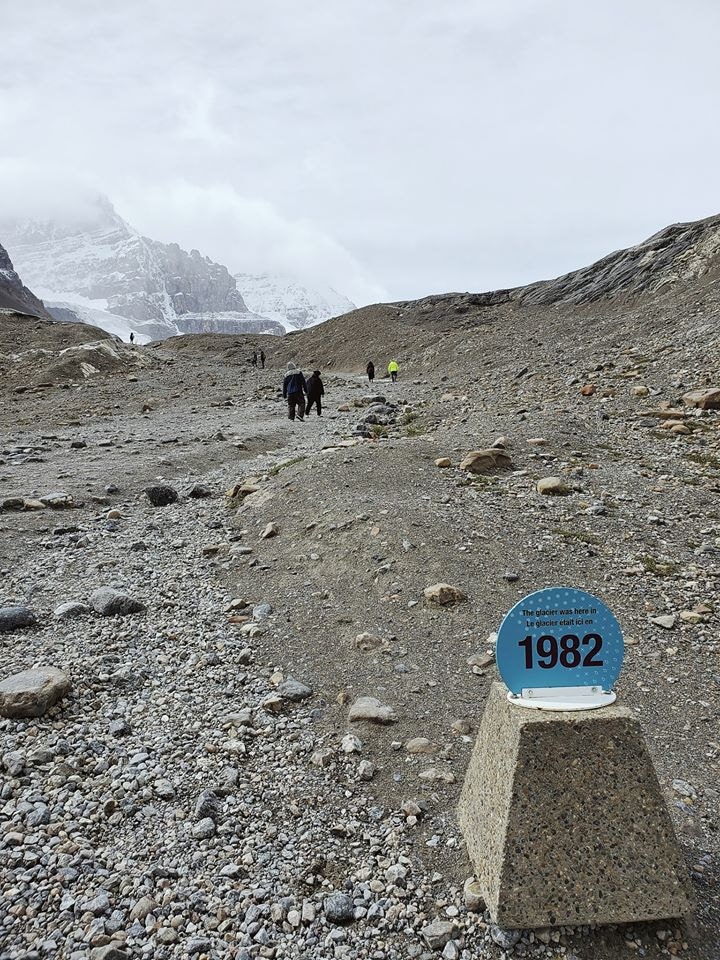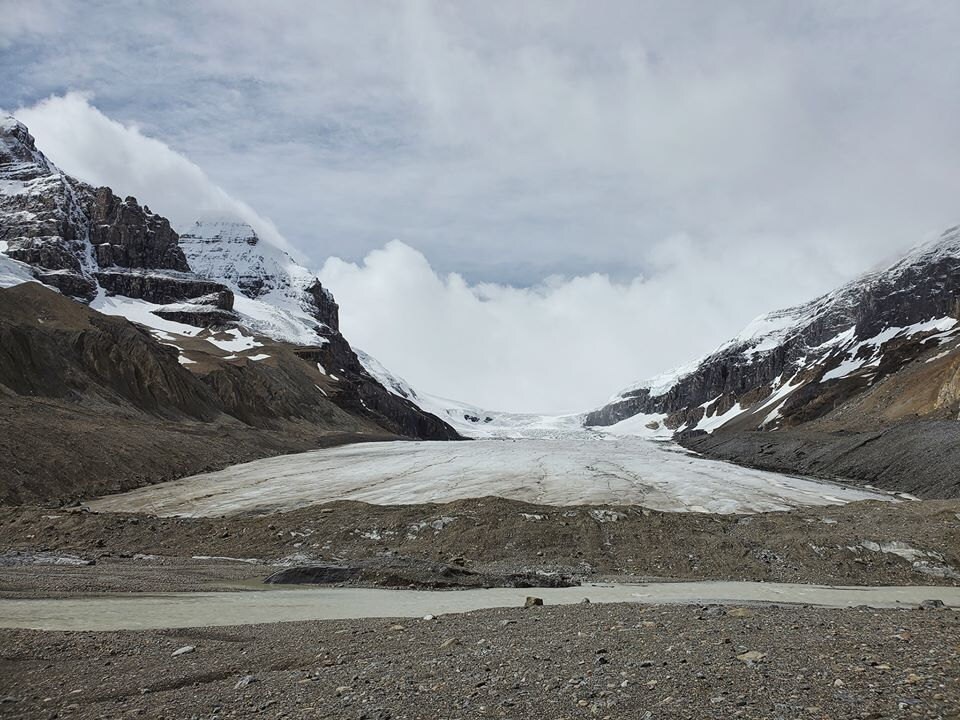 After that our next stop was the Athabasca Glacier which is one of the most accessible glaciers in the world. We opted out of the ice explorers that take you onto the glacier just because of the crowds (tour buses full) and it's a bit on the pricey end. Instead we parked in the lot and were able to walk up near the foot of it.  This was quite the experience as they have markers showing where the glacier came to and the year. Just seeing the amount it has decreased in my lifetime was eye opening. Make sure your shoes have good grips because the rocks made it slightly hard to walk. Also the windchill coming off that ice is no joke. After this we went across the street to the center where the tours go out of and got lunch at the little cafe with the other hundred people ready to eat. This was one of the most crowded spots we went to just because of the ease of tour bus parking. We didnt stay long here and kept going a bit toward Jasper when we both decided the hot tub was calling our name! We pulled over a few more times on the way back so I dont know the exact location of these places but part of the fun was looking for places to explore!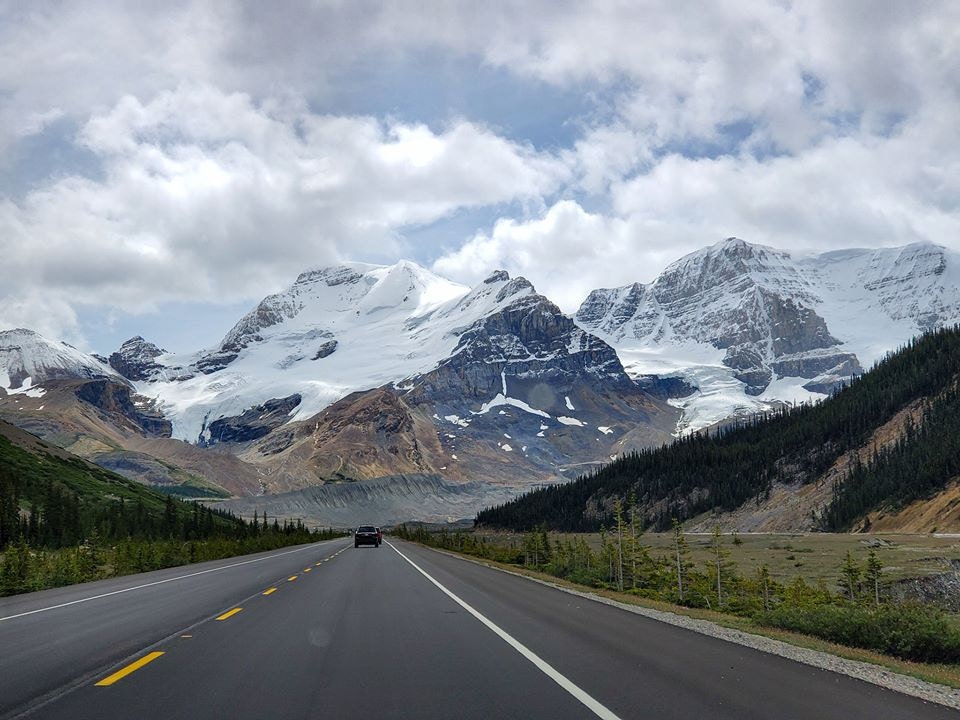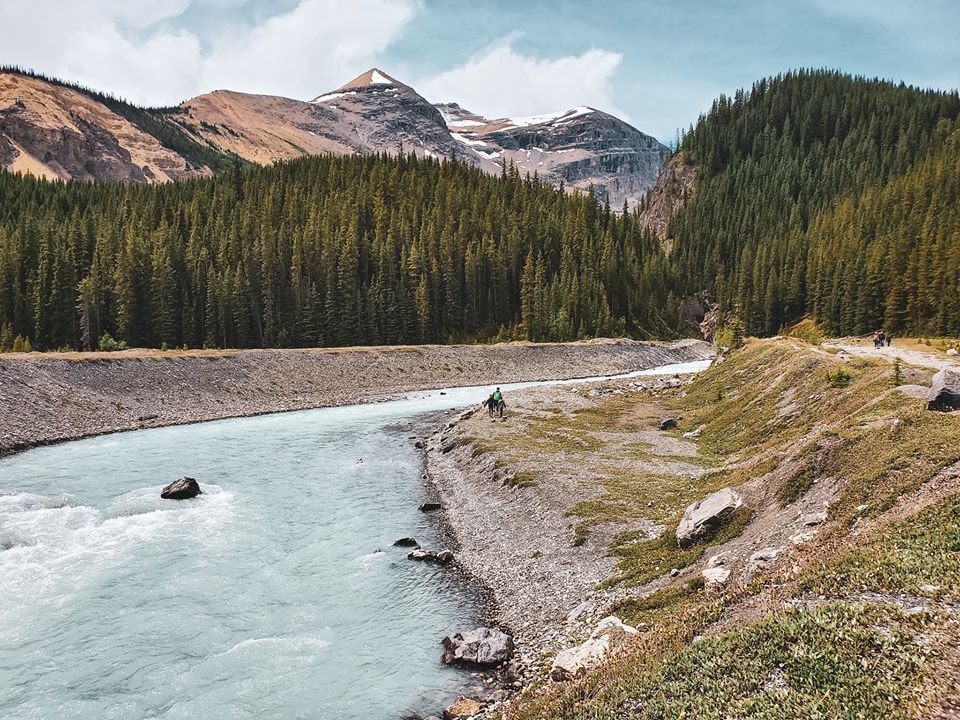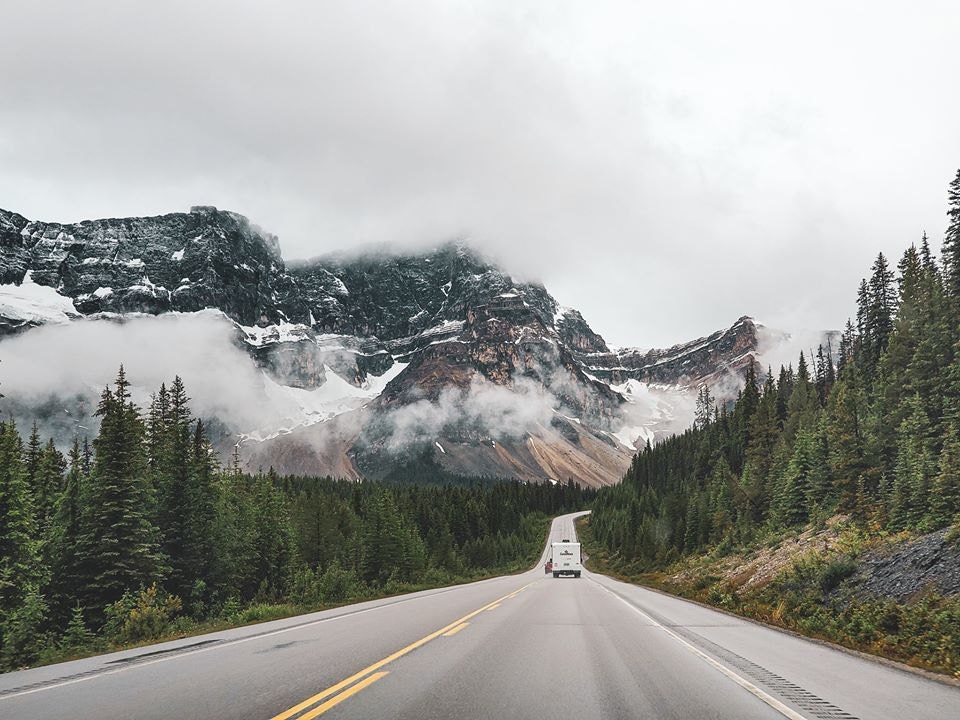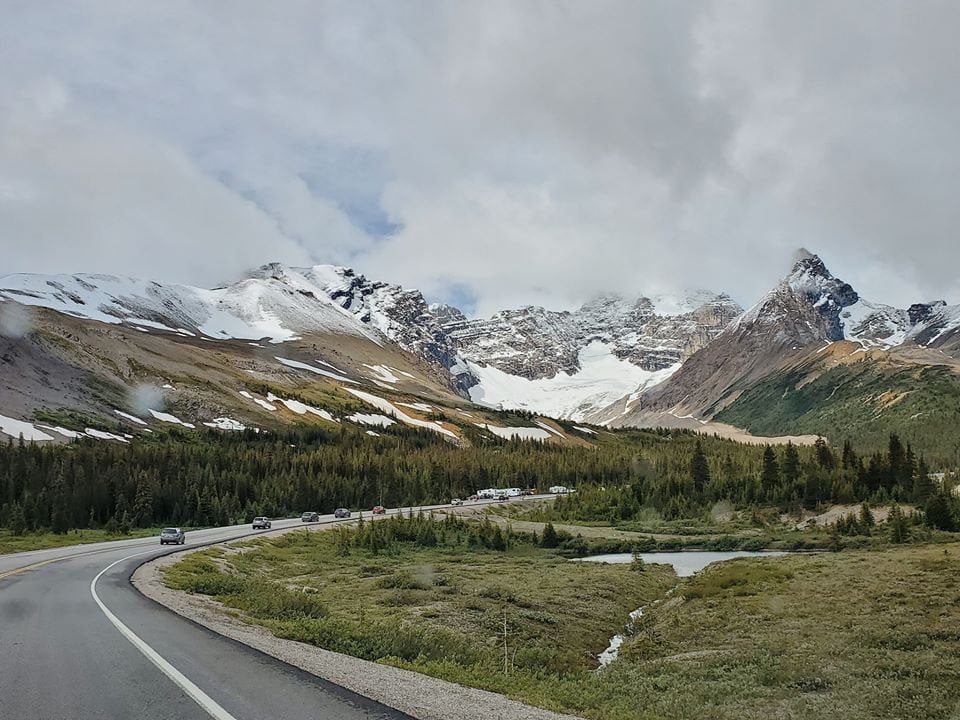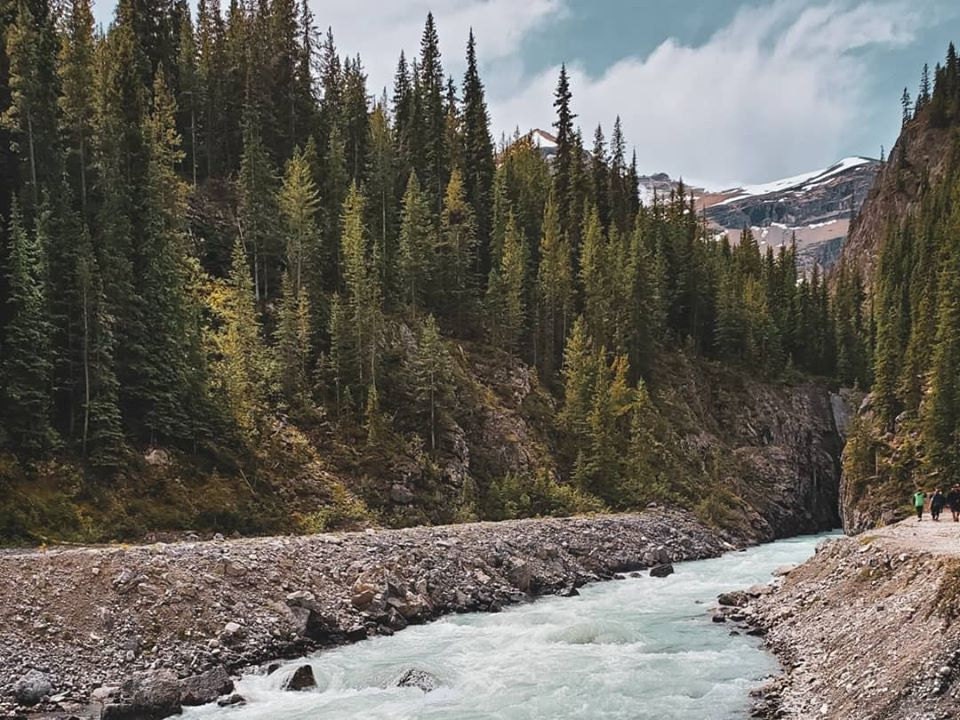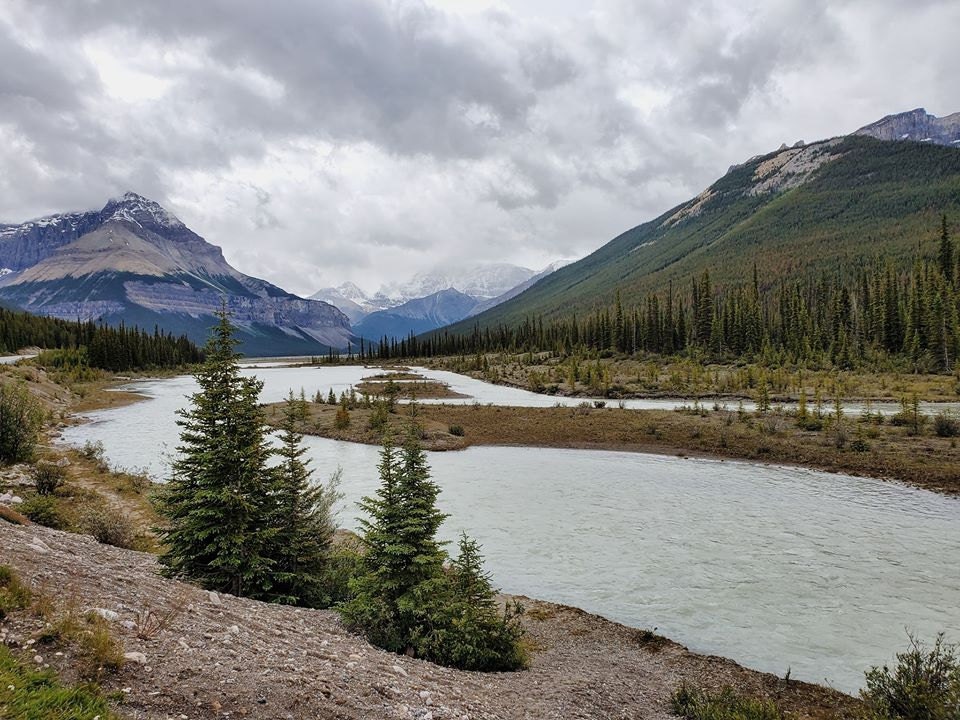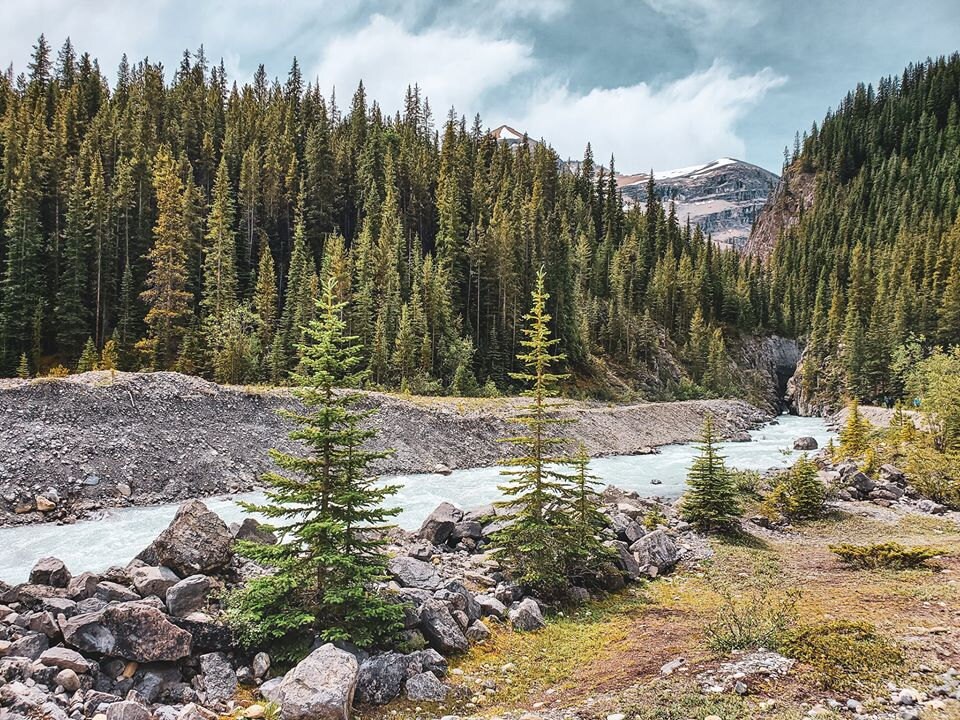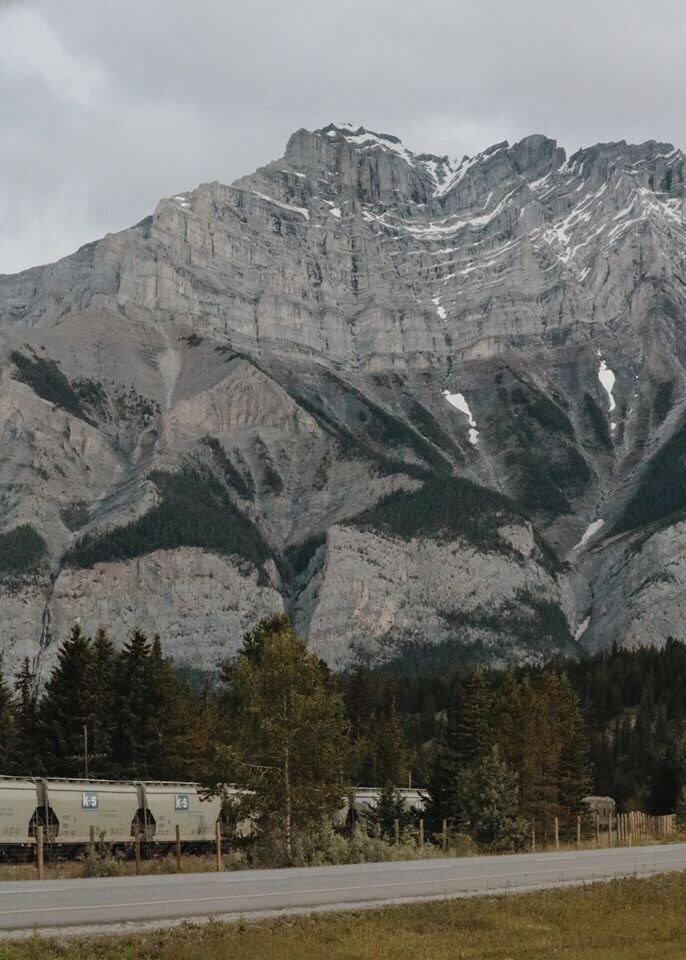 If you haven't put a trip to Banff, Jasper and Yoho National Park on your bucket list yet, then I'm sorry to say there is no hope for you...kidding. But for real, pictures can only do so much and I am so grateful we got to experience this little slice of heaven. Now to plan a trip when it's covered in snow!