The next destination is one of the most iconic of Banff National Park and dubbed the 20 dollar view (it was on their 20 dollar bill in the 1970s). Moraine Lake is the spot to get to early! We got there around 6:50am and the lot had been full since 6:15am (they won't even let you on the road). Luckily there is an overflow lot that has a shuttle to and from both Lake Moraine and Louise for a fee of $8CD a person ($6 if you're there before 7am). There are 2 short and easy trails along the lakes edge here, Moraine Lake Rockpile Trail and Moraine Lake Shoreline Trail. To get that jawdropping shot, head for the Rockpile trail first and again, get that reflection shot before the canoes ripple the water! There is a longer trail that starts at the edge of the lake but you have to be in a large group for that one due to bears. *The info we got on what to do if you saw a bear was: Black bear- Back away slowly / Grizzly Bear- huddle together to look bigger, lay down and play dead. Thankfully we didn't have to test any of these tactics out!* 
There is a smaller lodge here as well as a smaller cafe, gift shop and restaurant. As early as everyone woke up to see that view, the line for the coffee was out the door!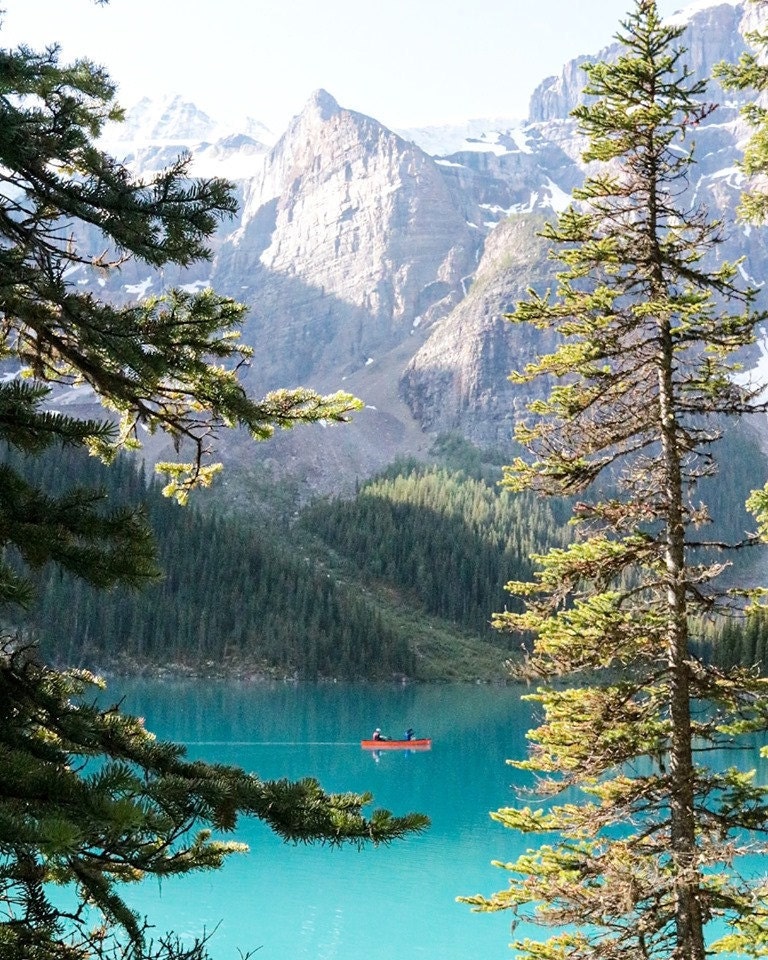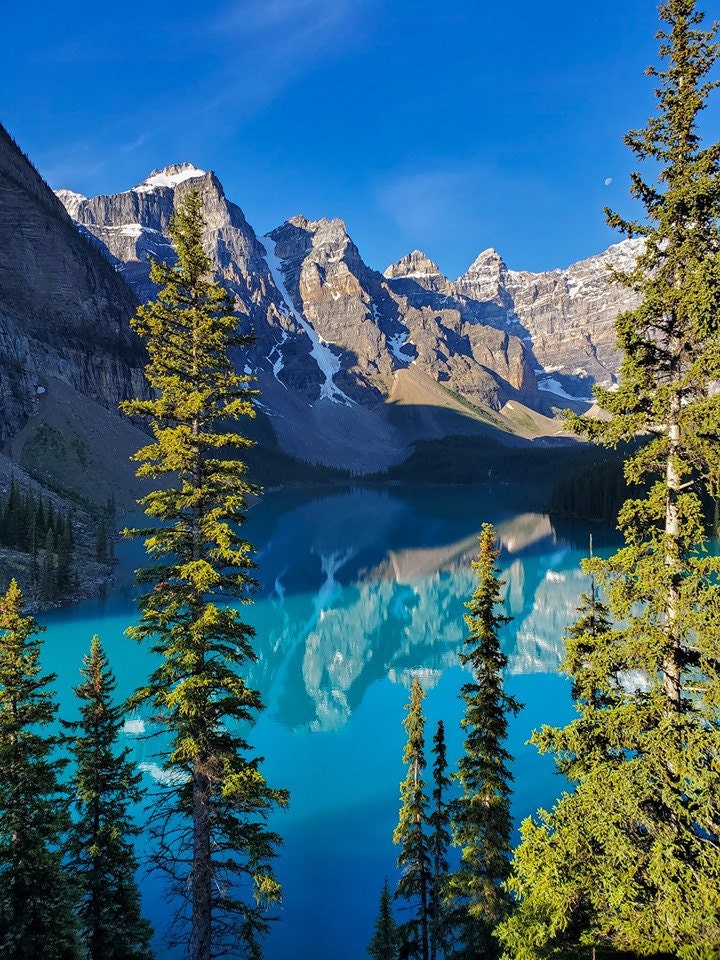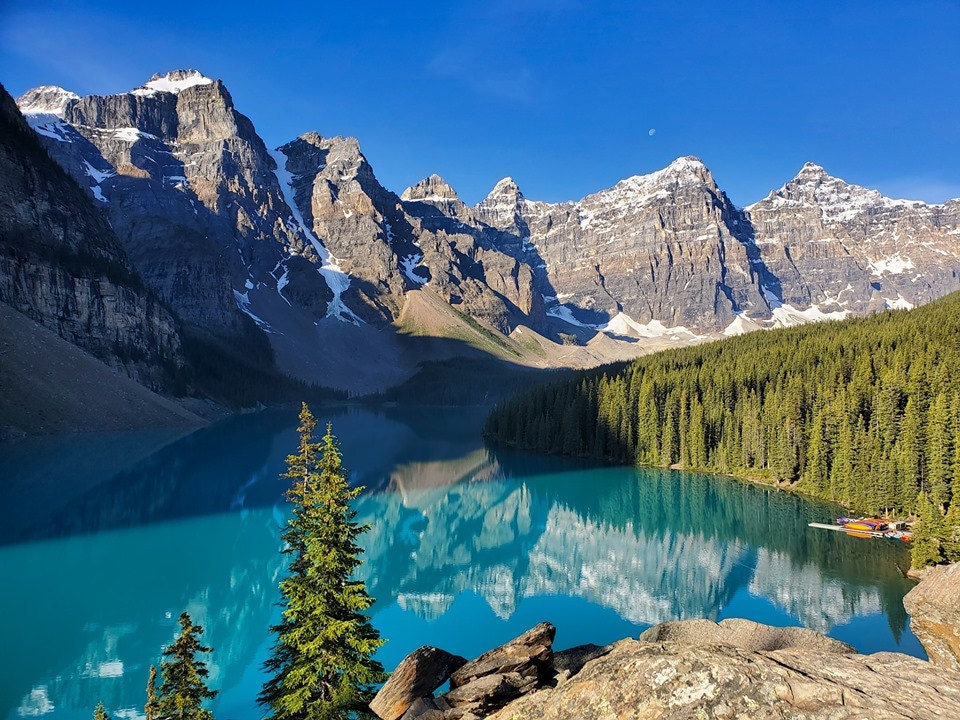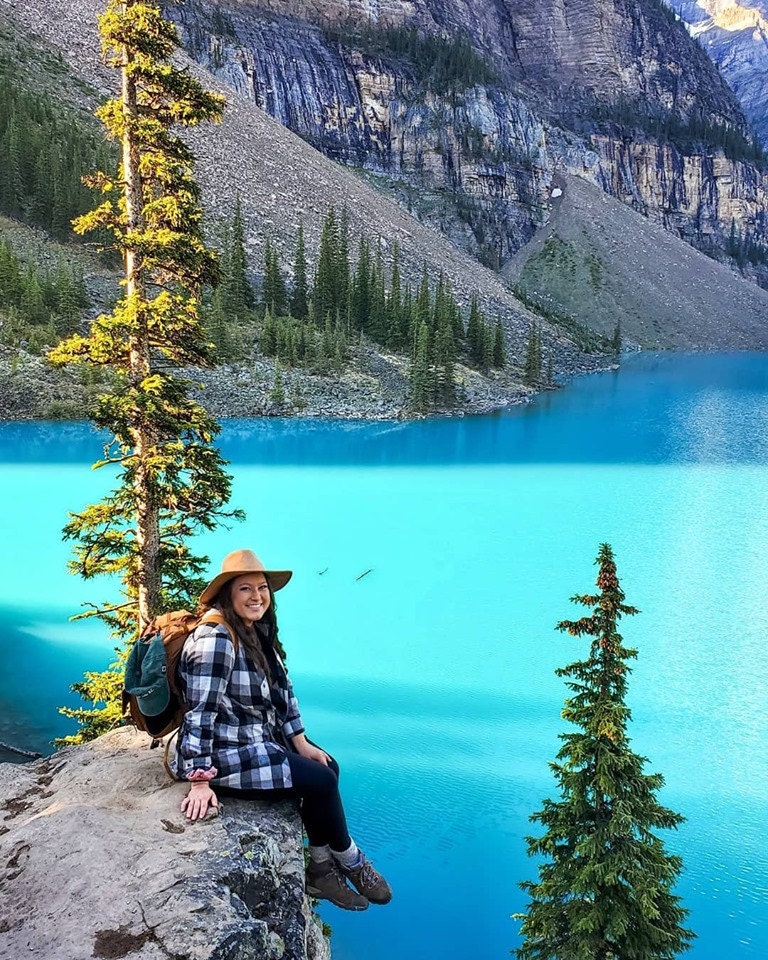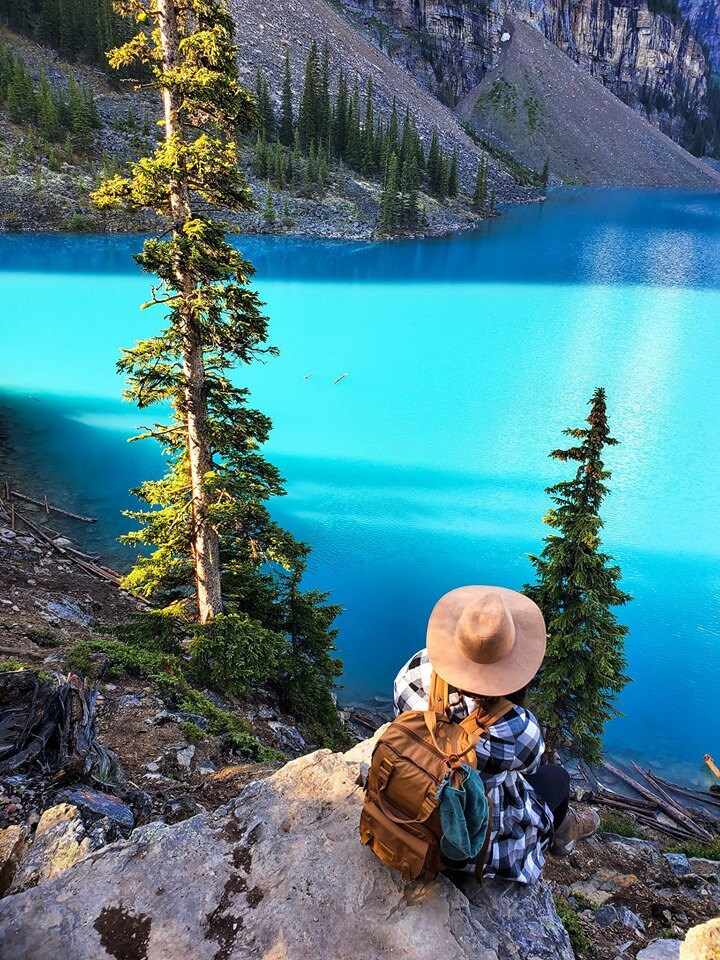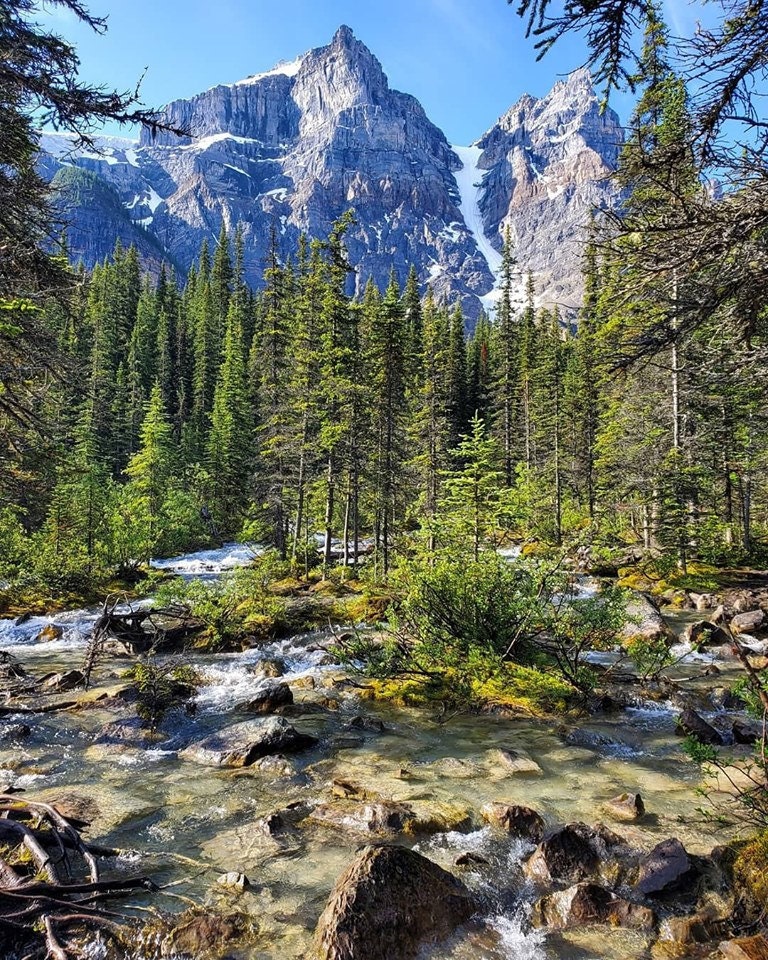 Where the water is flowing in from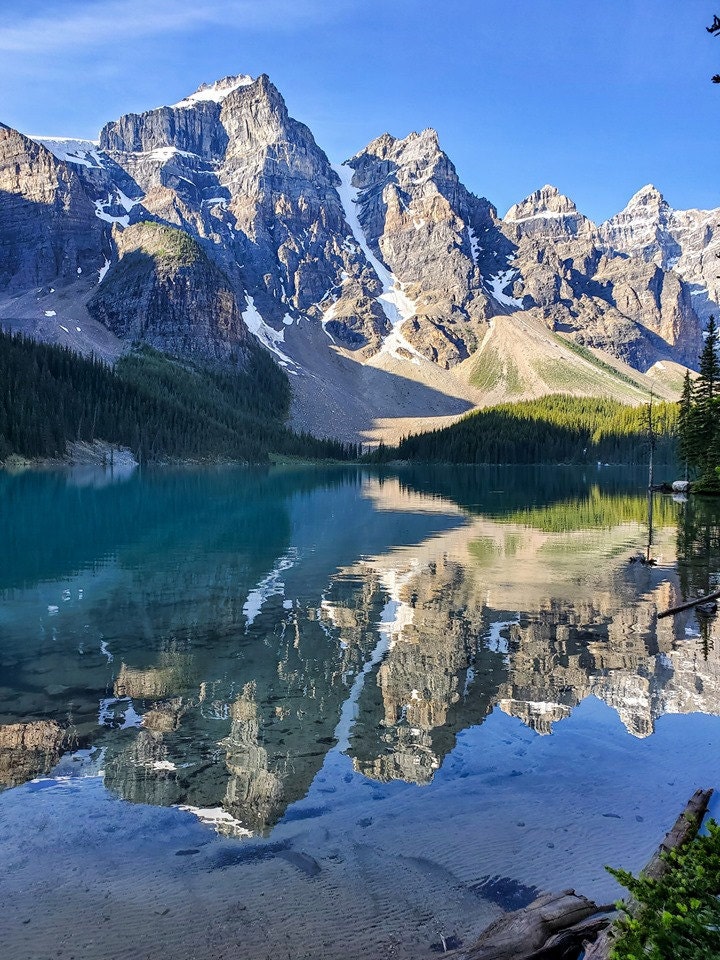 Next Stop on our tour, the town of Banff! We visited here a few different days, one of which when it rained most of the day. If rain is in your forcast (not just a pop up shower, I'm talking all day rain) save your walk through Banff for this day! Something about the rain makes it extra cozy. Parking also fills up pretty fast around here so if you find a spot, stick with it and walk. There are tons of shops along the main road and one of our favorite meals was breakfast at Tooloulou's. It is a very small space so once again, the earlier the start, the better. I think there were over 20 french toast options alone so if you are indecisive, maybe bring a pair of dice, Haha! After a little bit of shopping we went to see the historic Fairmont Banff Springs Hotel, the castle of the rockies. The original building opened in 1888 as a part of the Canadian Pacific Railway (a fire later destroyed the original all wood structure in 1926) and the building we see today was built in 1928. The view from the outside alone is majestic but when you step inside, it feels like you're going back in time! The best place to see the grand structure is from a view point on Tunnel Mountain Rd. If you type in 'Surprise Corner Viewpoint, Banff' it will take you right to it! After snapping a pic of the hotel we got a visit from a Banff local which was super cool! Heading down,  there is also Bow Falls that is an easy drive near the hotel. There were a few trails along the river as well but after our huge breakfast, we used that as a rest day! If it is not a rest day for you, there is a rafting company that goes out from that parking lot down the Bow River! 
Another rainy day activity was to visit the Cave and Basin Historic Site ($3.50 CD). Here you'll see the historic site of how Banff National Park came to be but just beware that your nose will not enjoy this stop looking at these sulfer pools.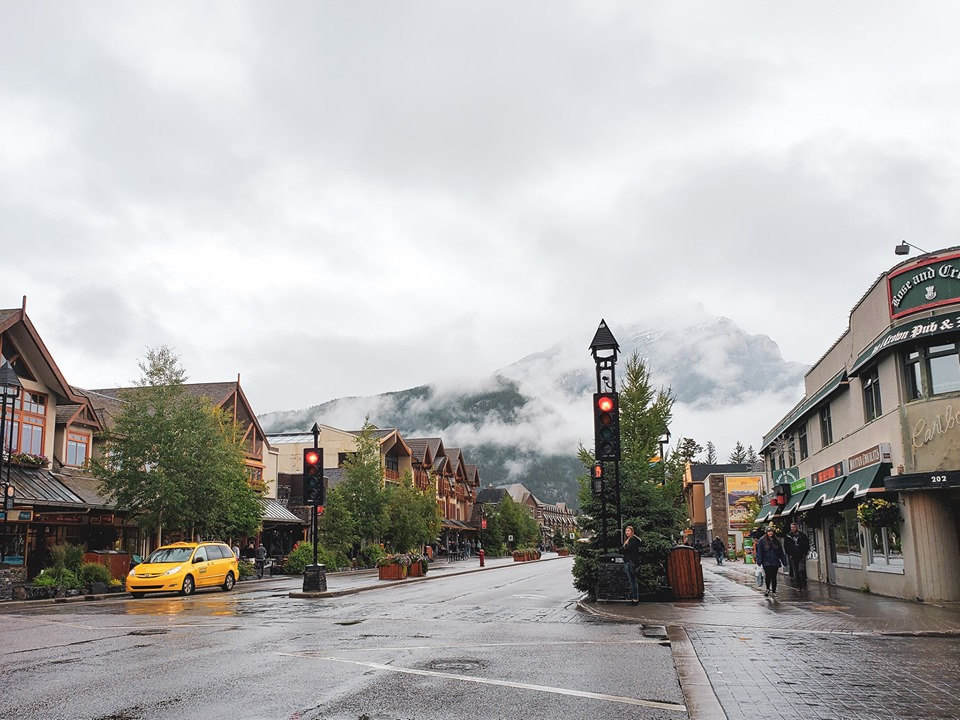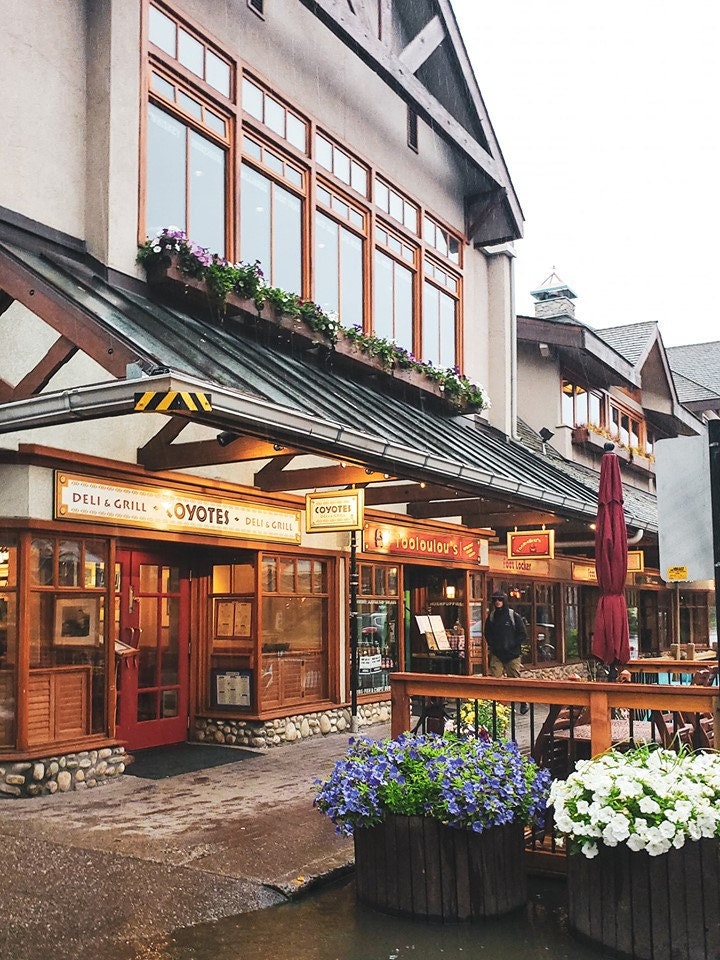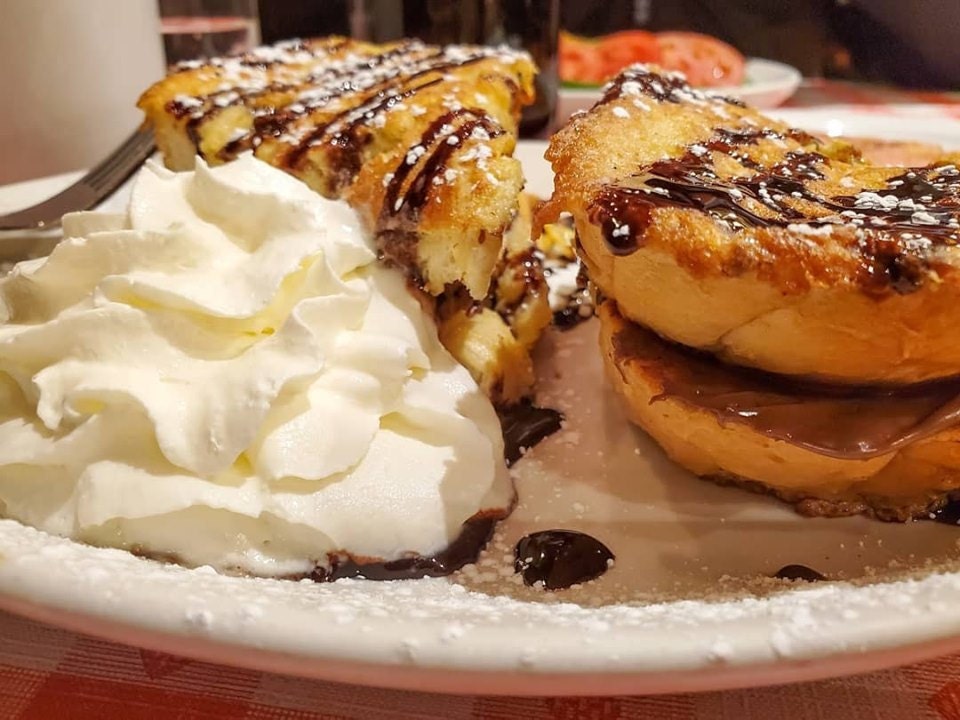 Chocolate Chipmunk- french toast with nutella in the middle and canadian maple syrup...10 out of 10 stars!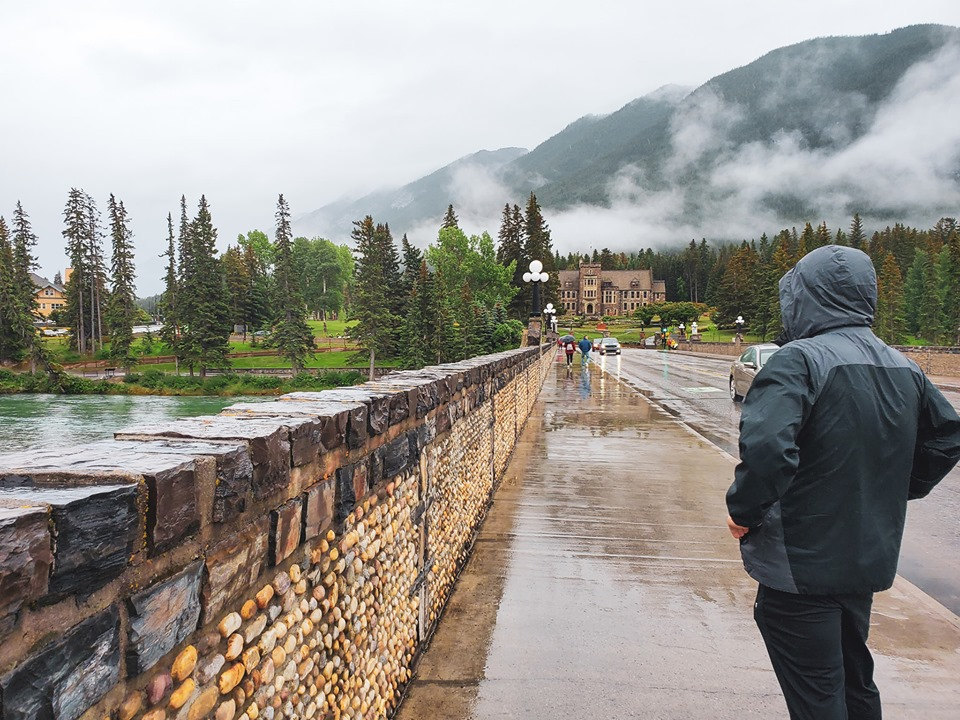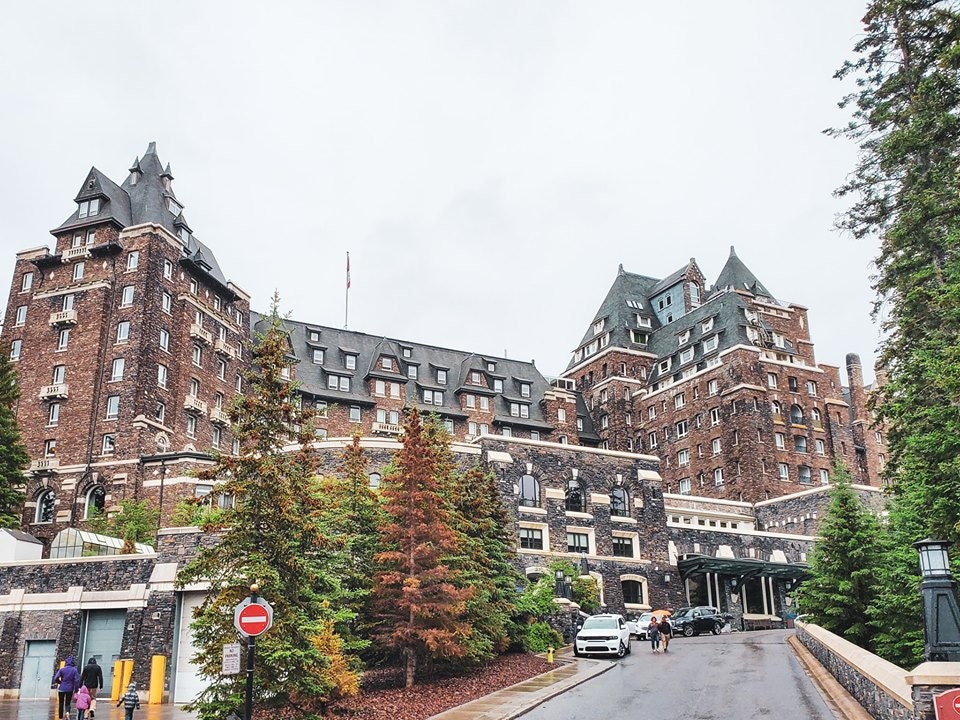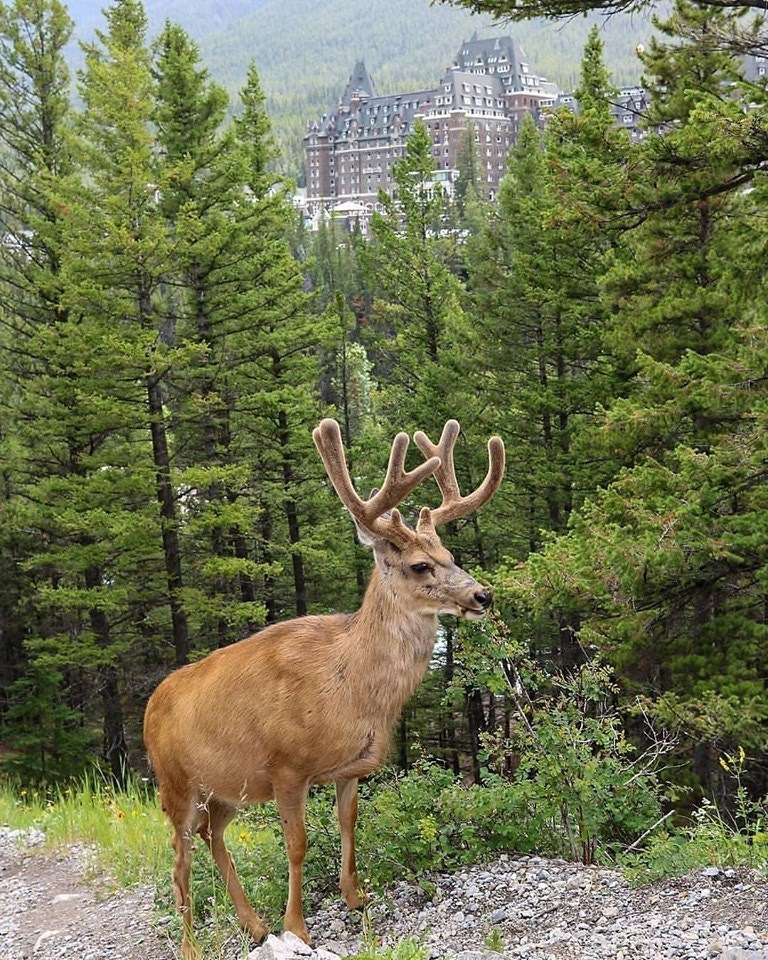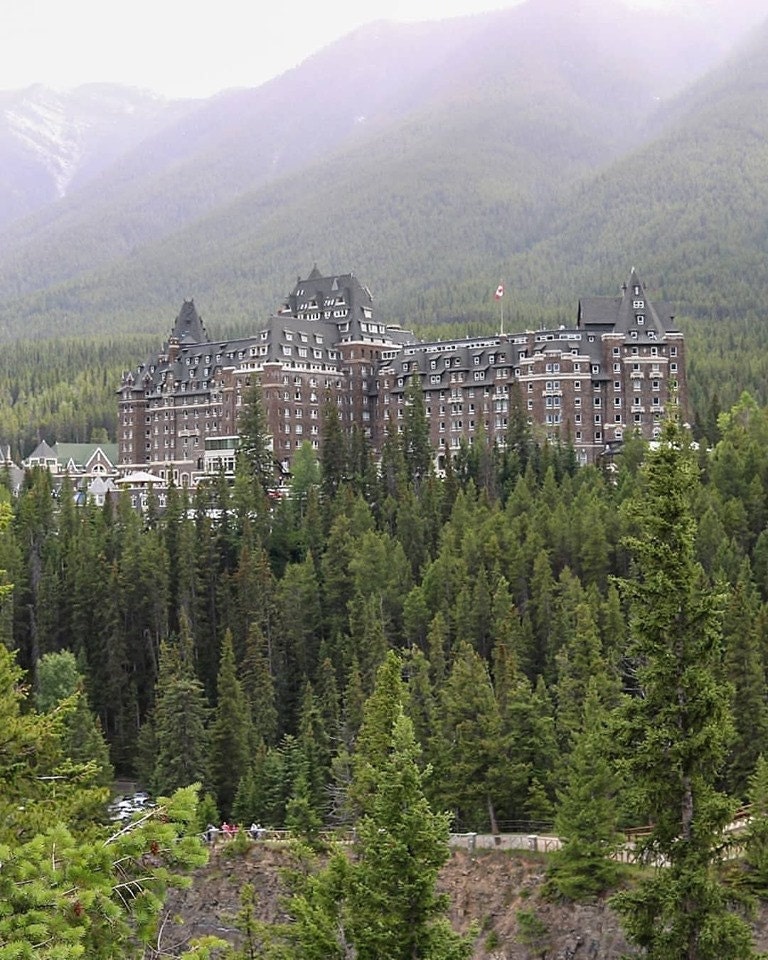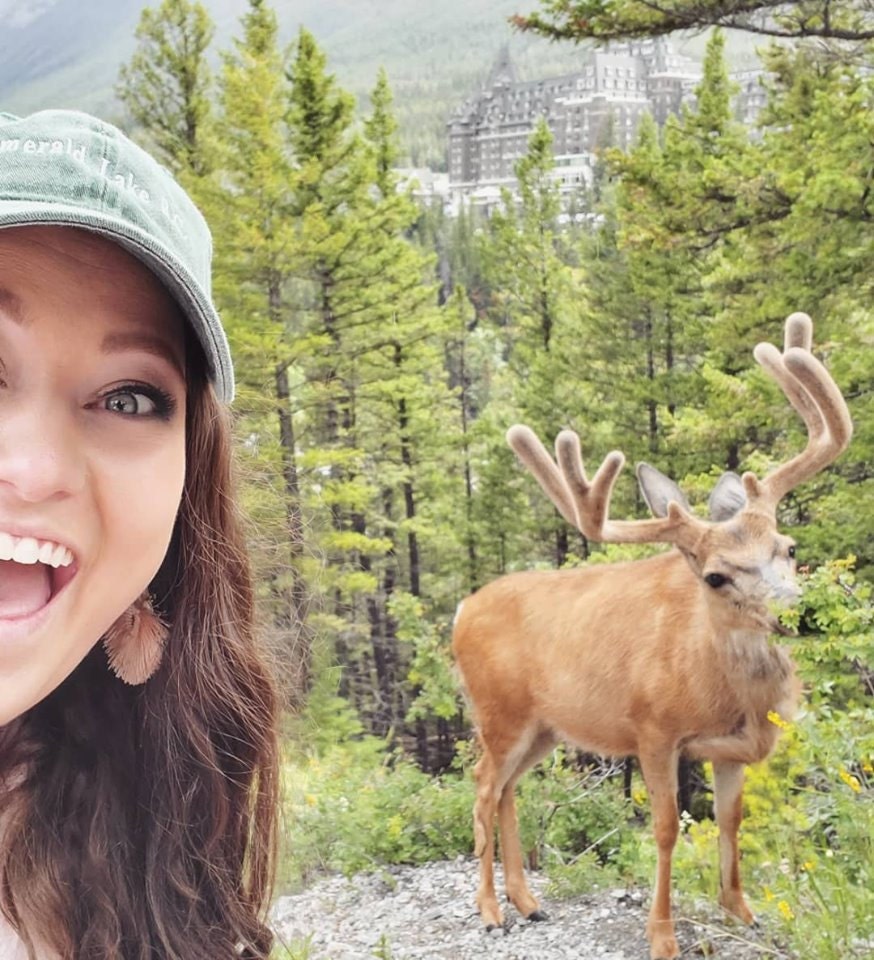 Front facing camera, so no zoom. This guy was grubbing hard.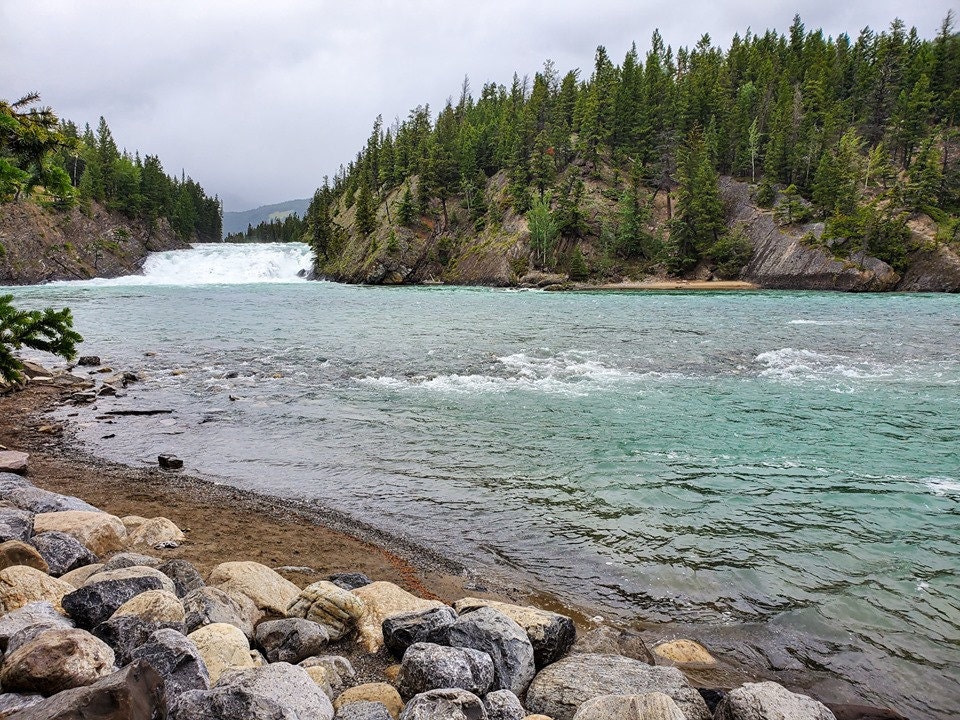 Bow Falls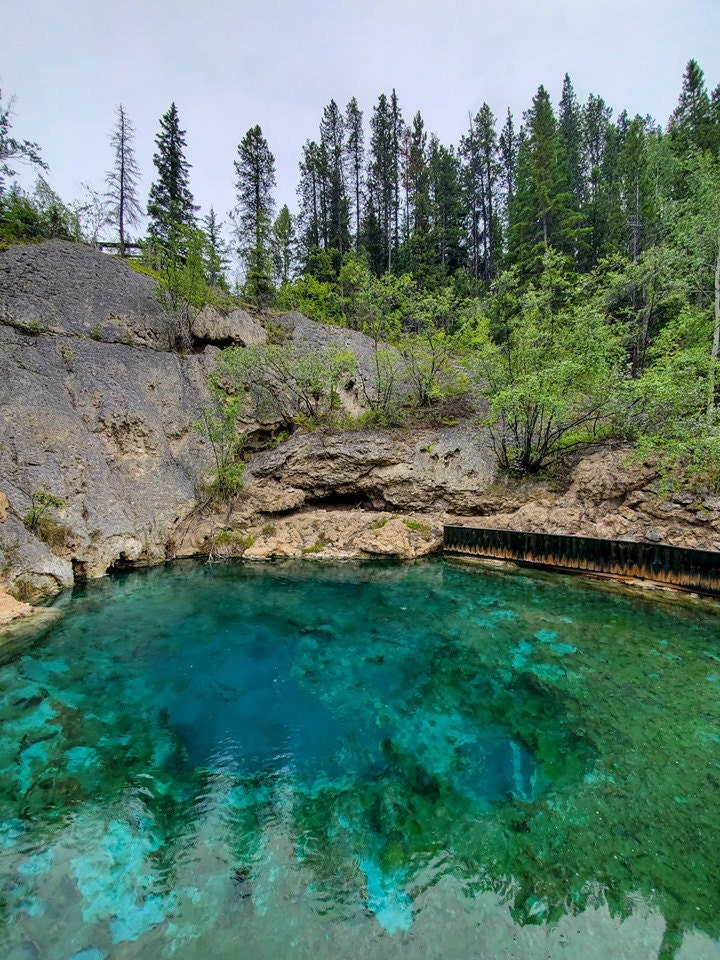 Cave and Basin Historic Site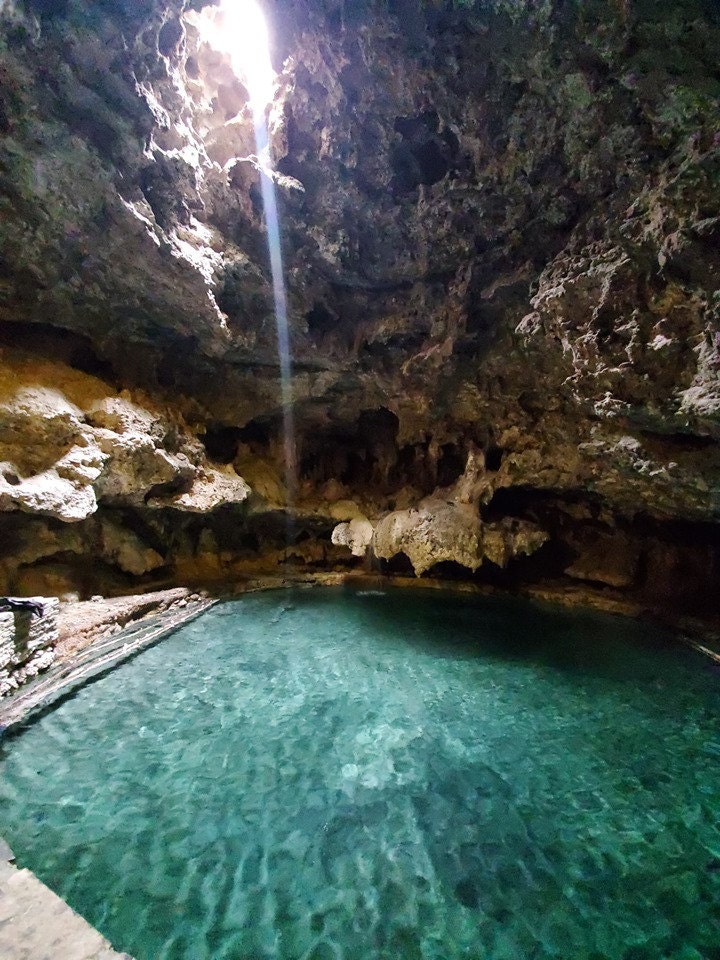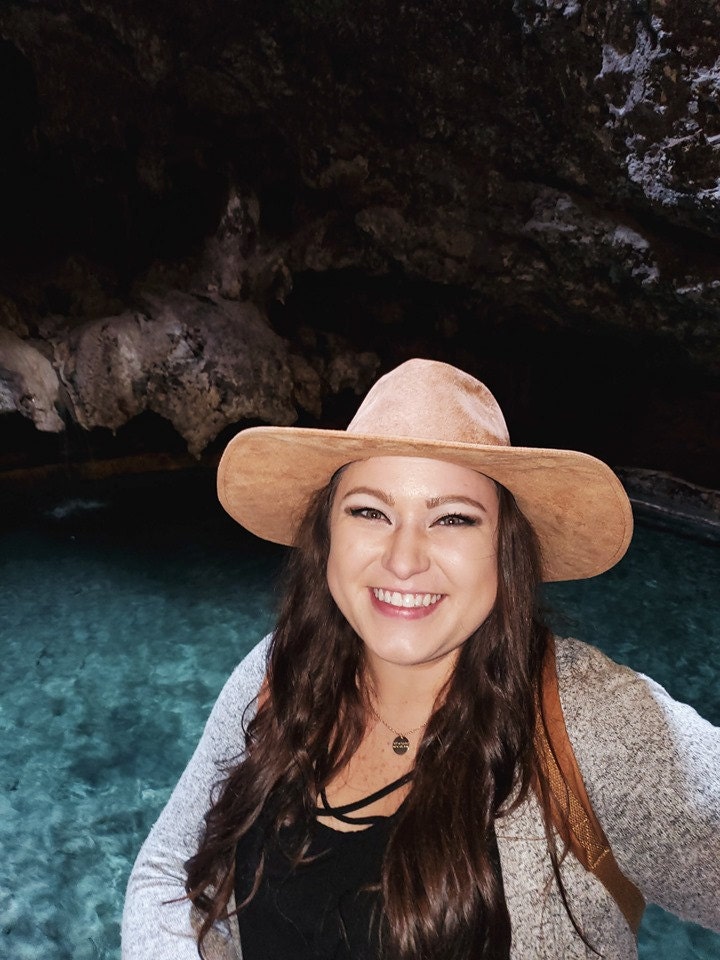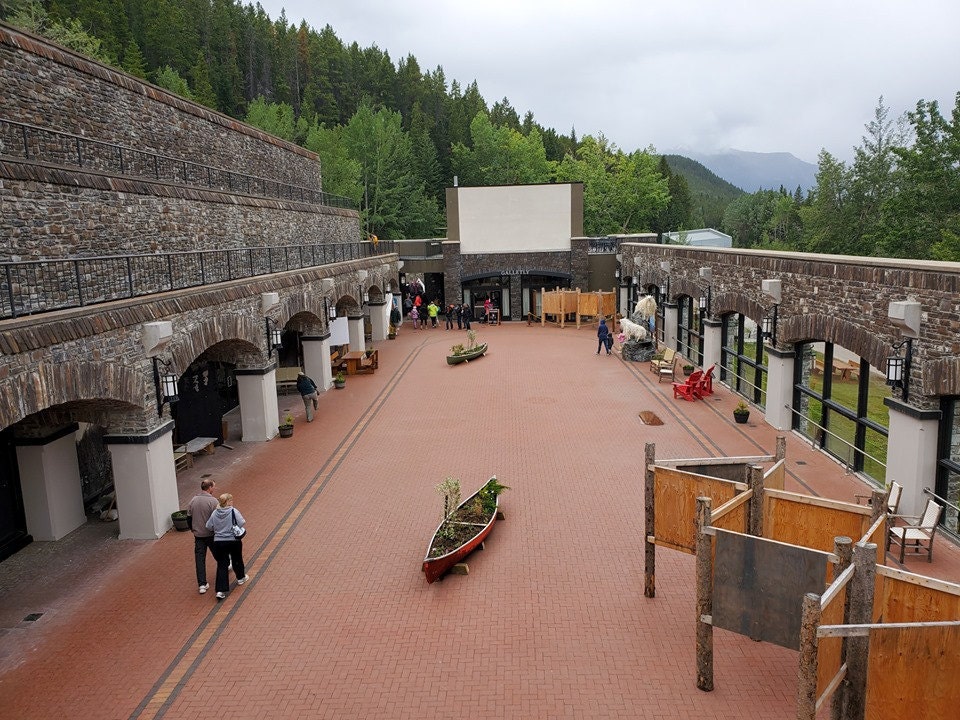 Those people are walking on what would've been the edge of the pool fed by the natural springs. It operated from 1912-1994. There is another open hot spring pool (the Banff upper hot springs) but we didn't hear good reviews on it.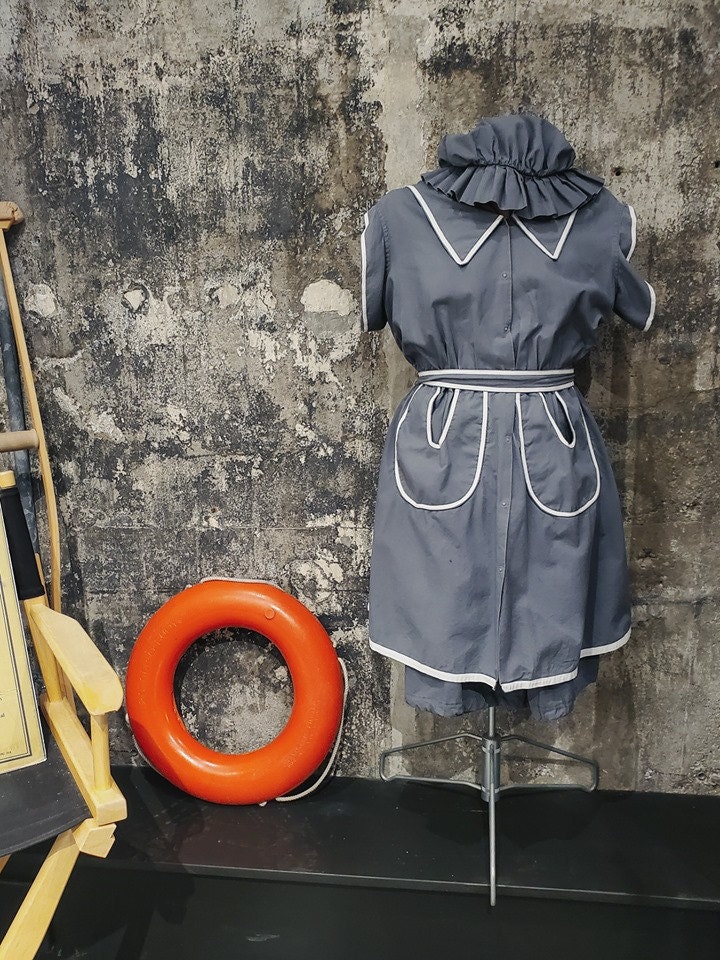 Love me some vintage clothing! 
There is a lot more to do in the town of Banff and like I said before, we just skimmed the surface. Depending on the weather and what time of year it is they have local festivals and farmers markets here as well. Part of the fun was showing up, parking and exploring! You never know what little spot you'll find!