Welcome back! First off, set those alarms early for this next stop off the Bow Valley Parkway because the earlier you go, the less crowded it is. (On our way out there was a car line along side the road about half a mile long so that adds into your hiking time!) The Johnston Canyon Trail was one of the easiest in my opinion so of course this means it is more heavily trafficked. Rightfully so, it has a mix of boardwalk and forest trail making it accessible for most (I still recommend good shoes though because some parts were uphill and muddy). At the trail head you will see a sign for the upper and lower falls but it is all the same trail. The upper falls just goes a bit farther and you can continue on to the inkpots trail (7 clear pools fed by spring water) as well. There is a "secret cave" unofficial trail off of the main trail but it was in the area roped off for 'bird rehabilitation' and there was a pretty hefty fine for going under the tape so we skipped that trouble. Once we got back to the trailhead, we got a snack at the cafe. I don't know if we were just super hungry or if they had really good sandwhiches but we'll go with both! They also have a sit down restaurant to enjoy.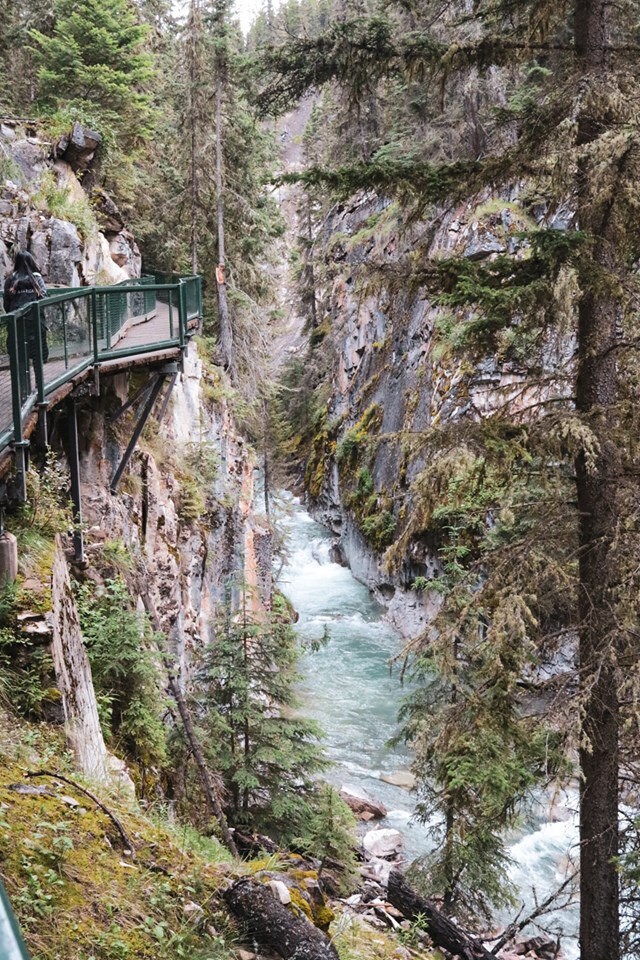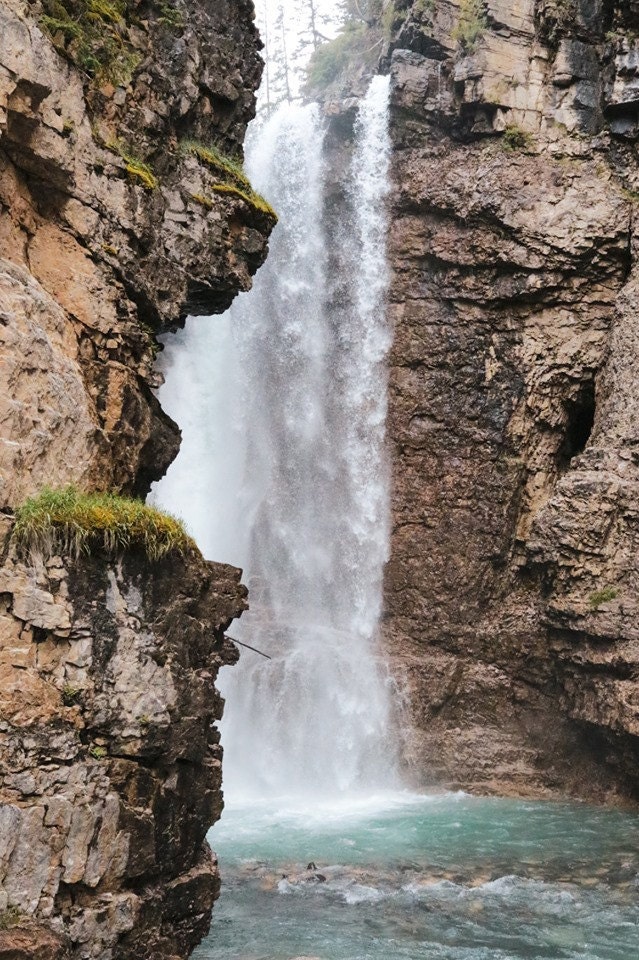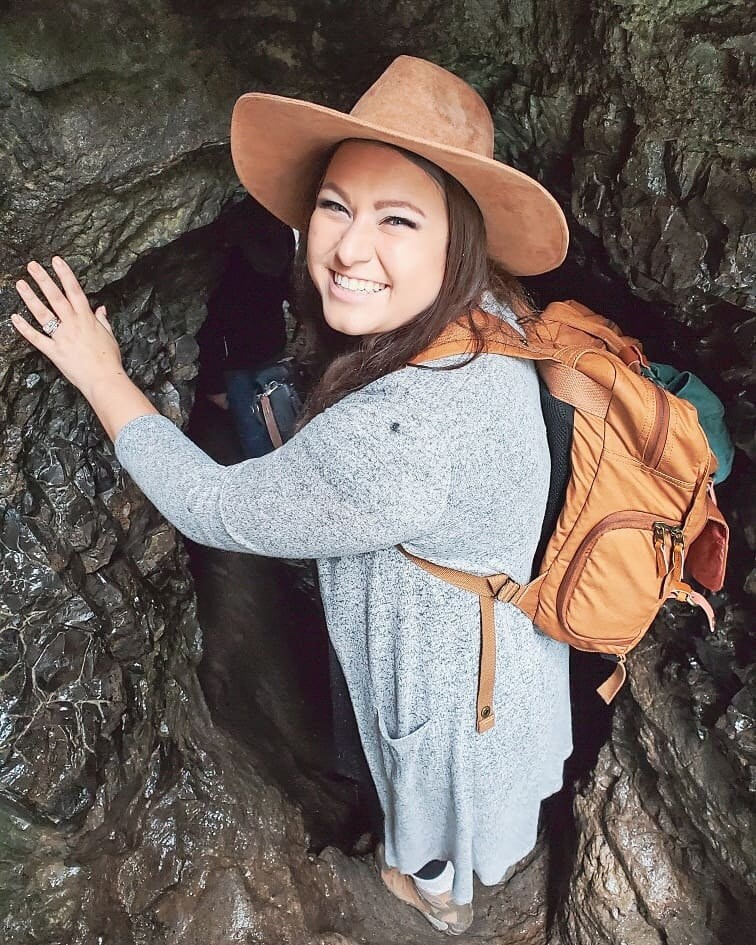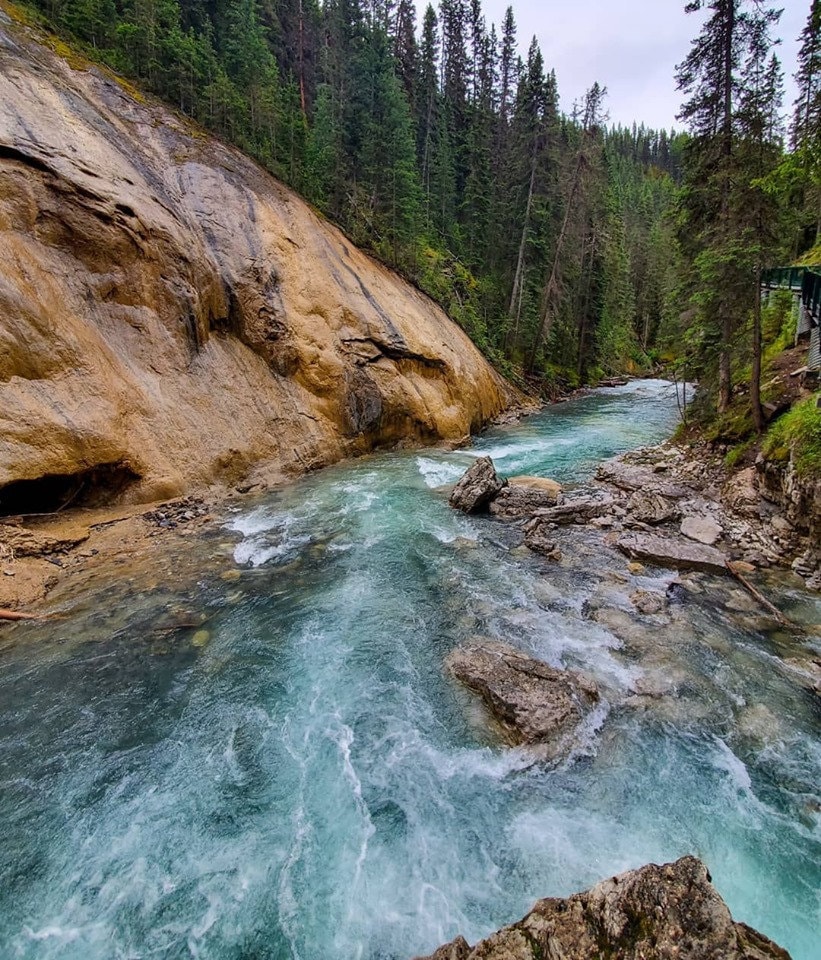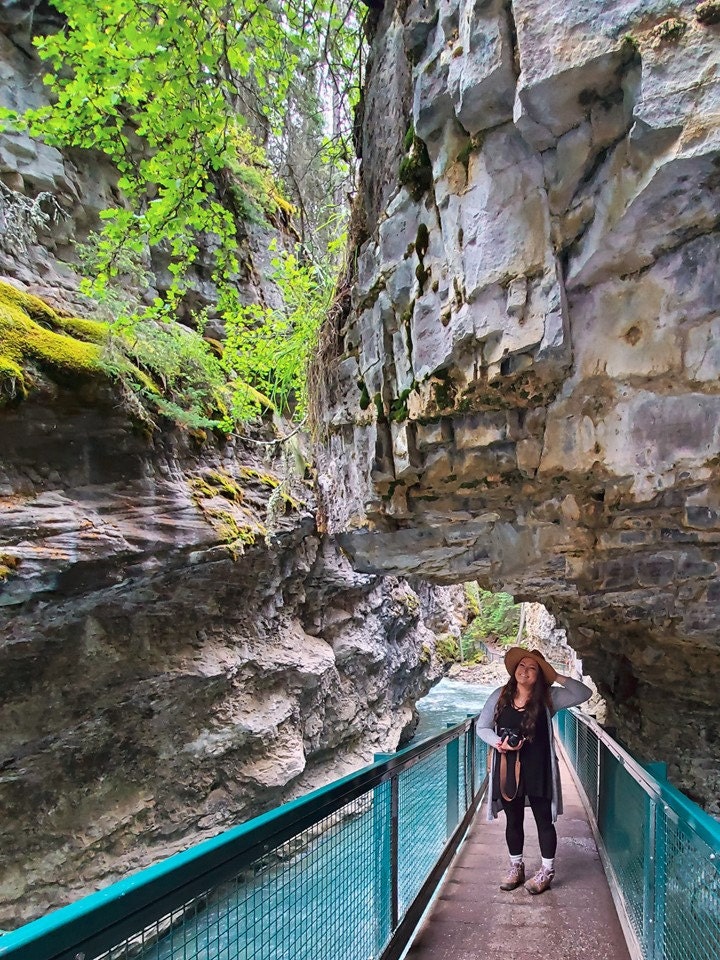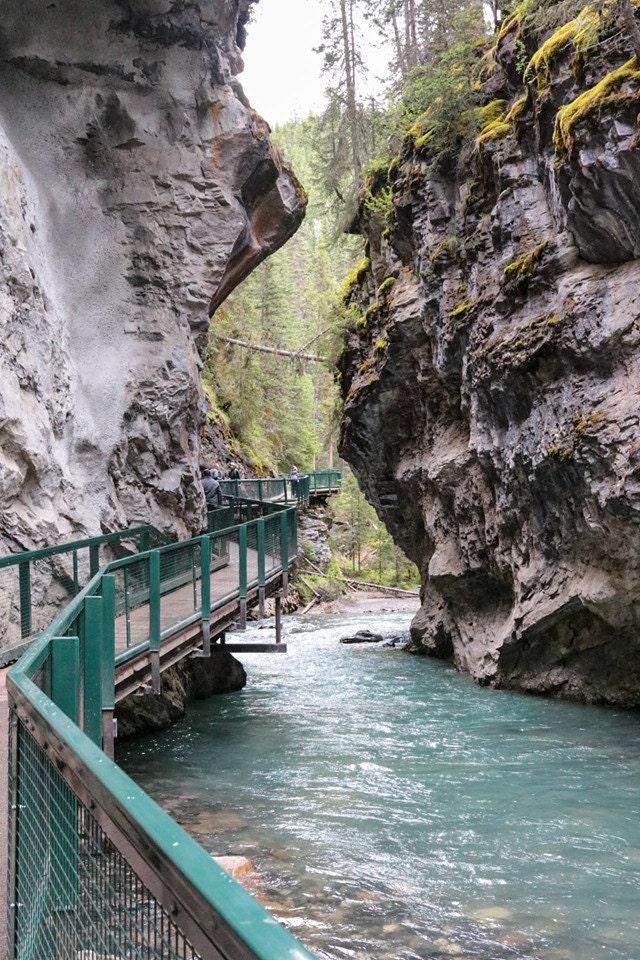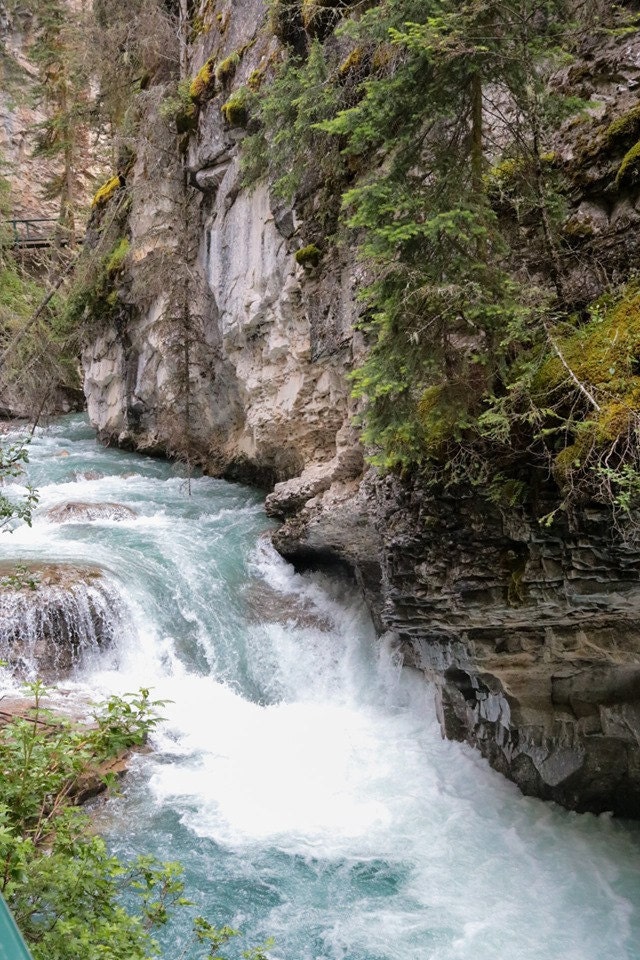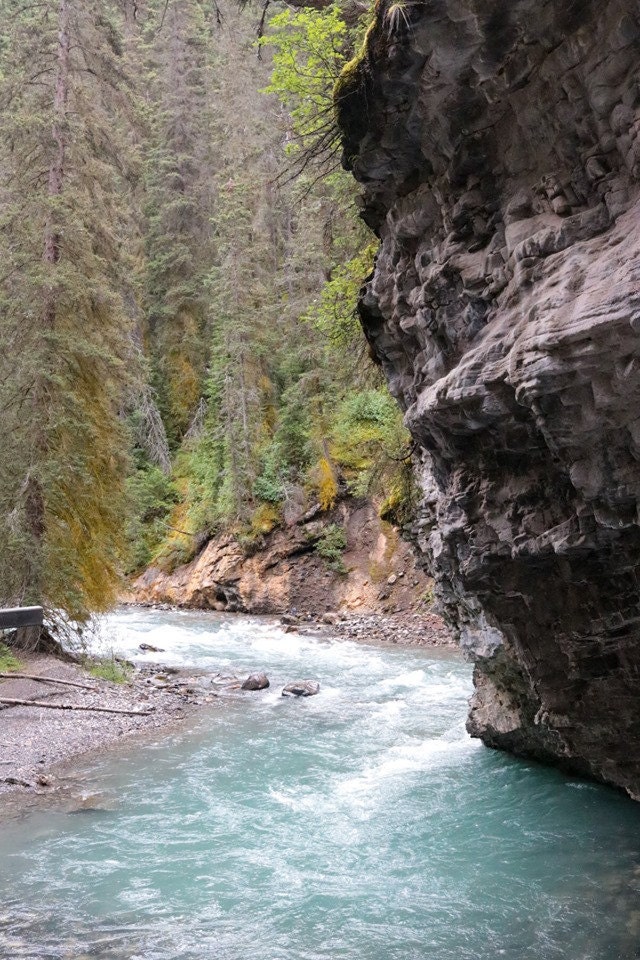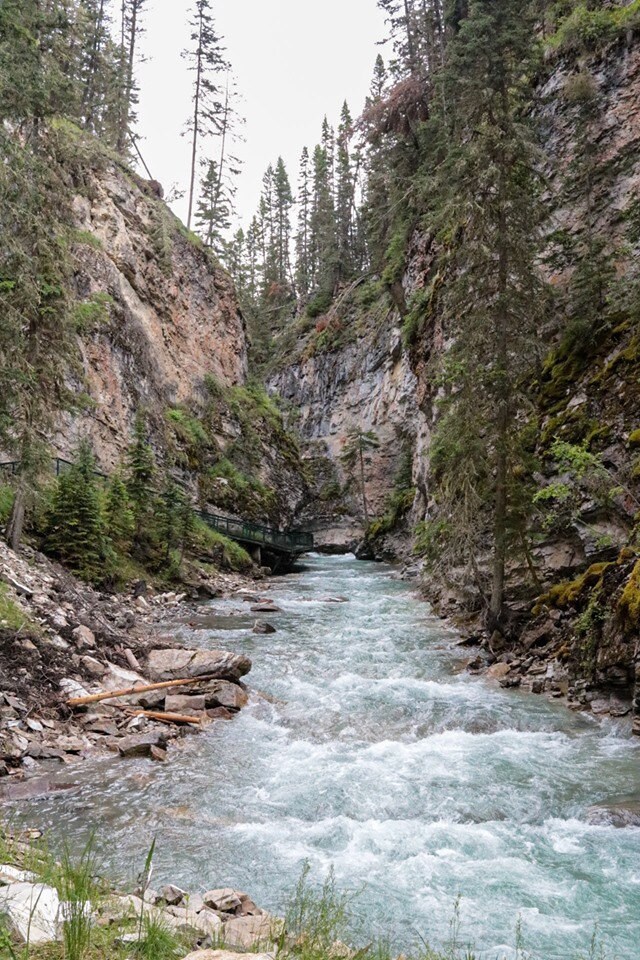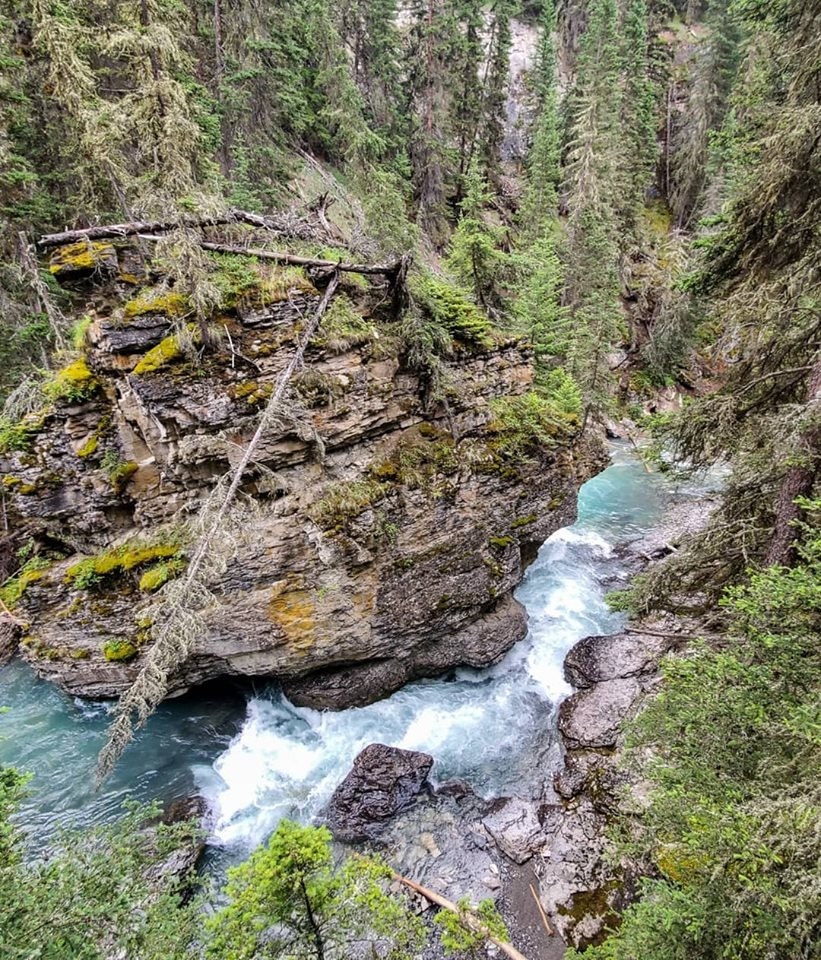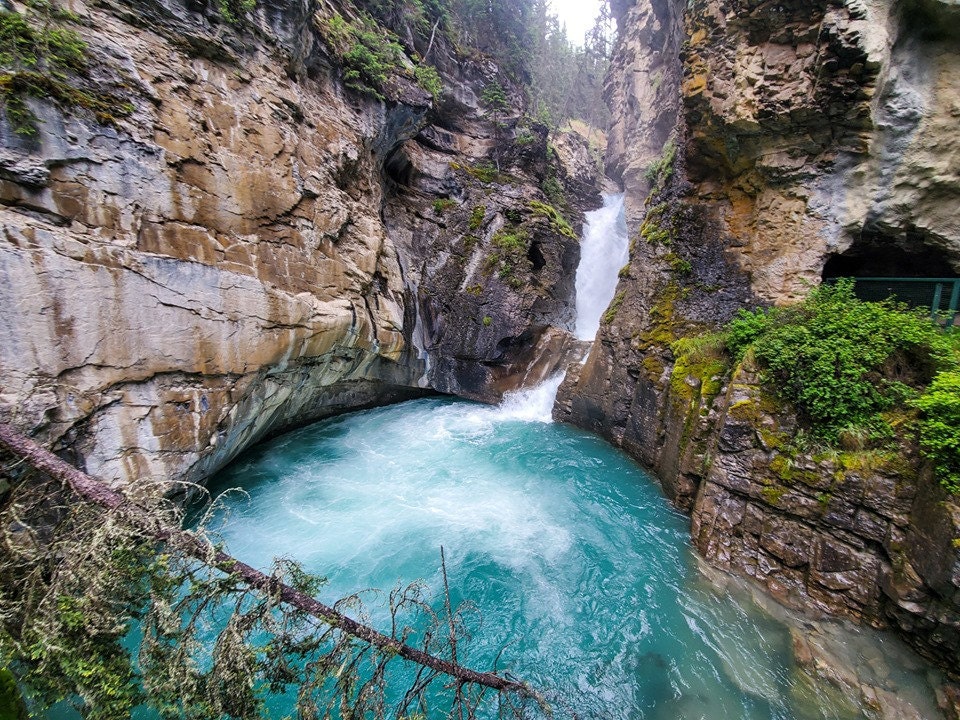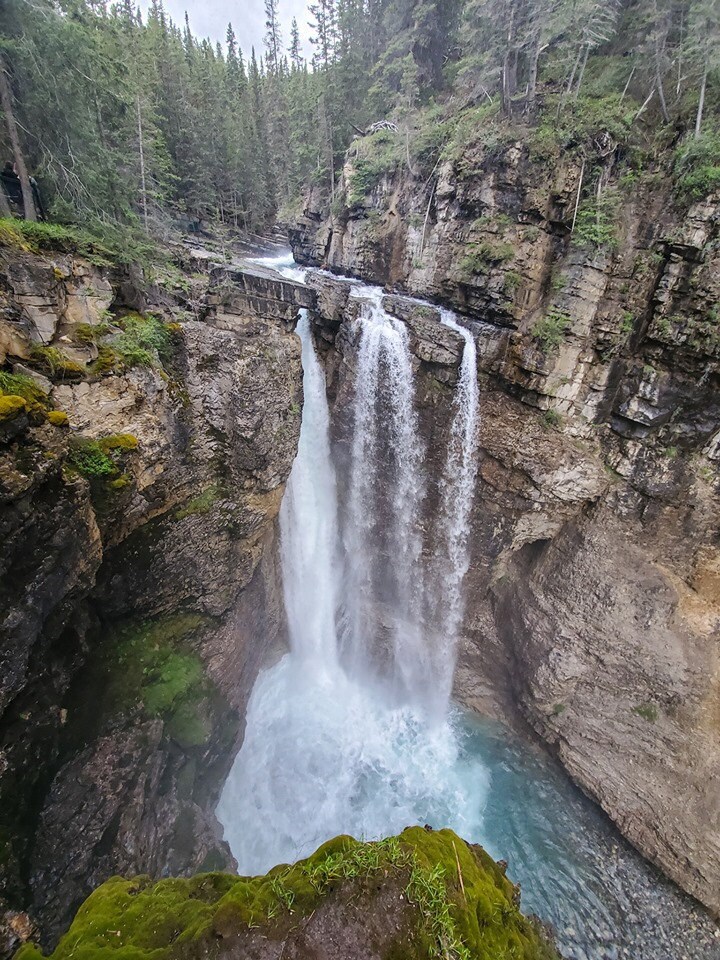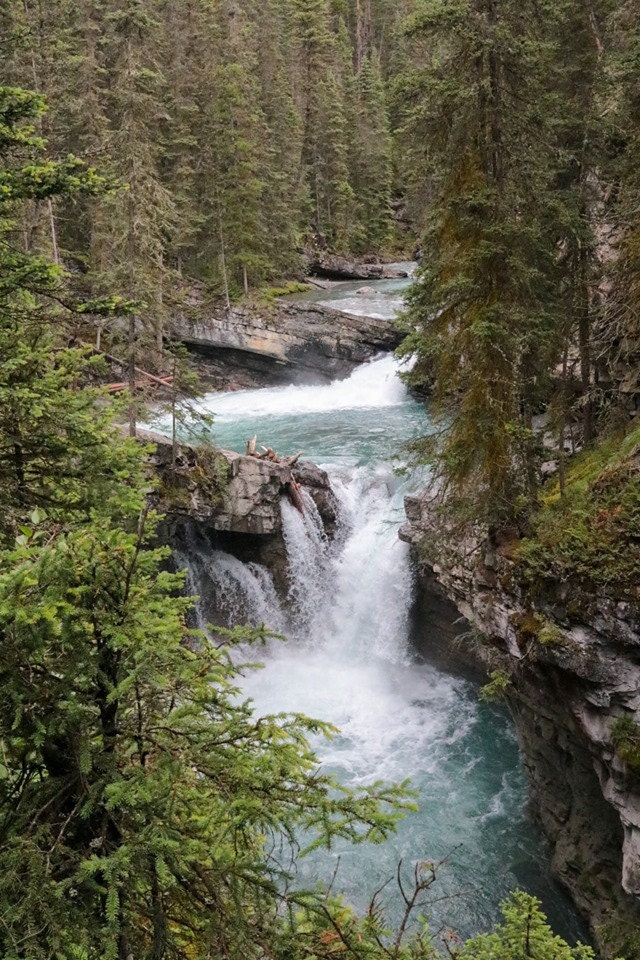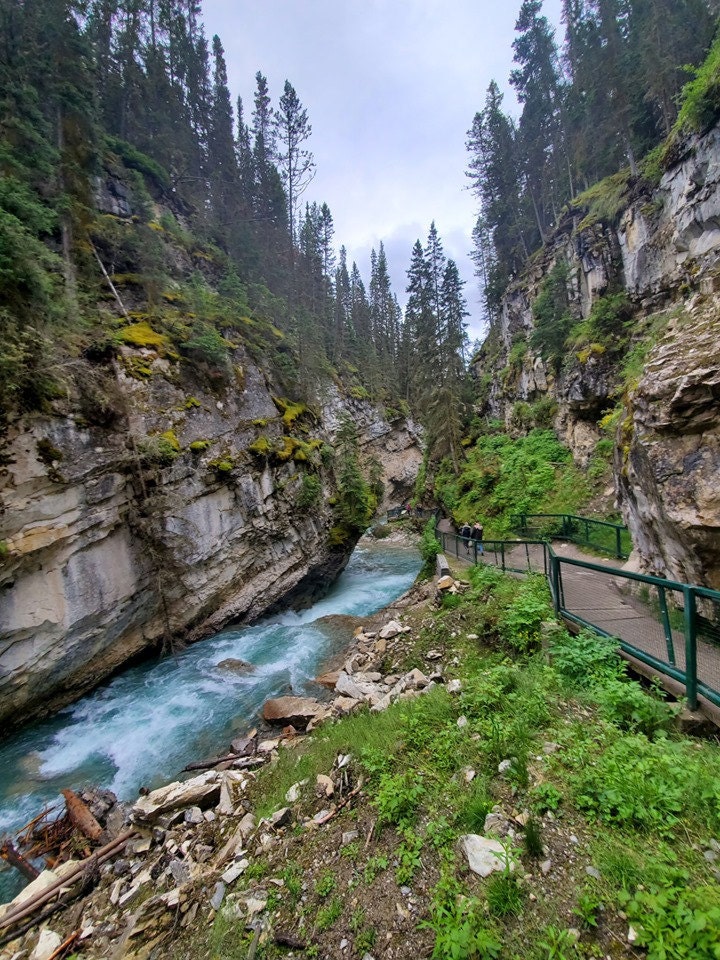 From the parking lot we turned right to just drive and enjoy the views of the Bow Valley Parkway which did not let us down. Before I could finish my sandwhich, we were pulling over to look at a bear grubbing on a snack of his own. I read online the night before that this road was a good spot to see wildlife. As always, it seems like the animals are more active in the mornings and evenings. There are plenty of trails off this road as well to keep exploring just always read the signs and warnings before you start!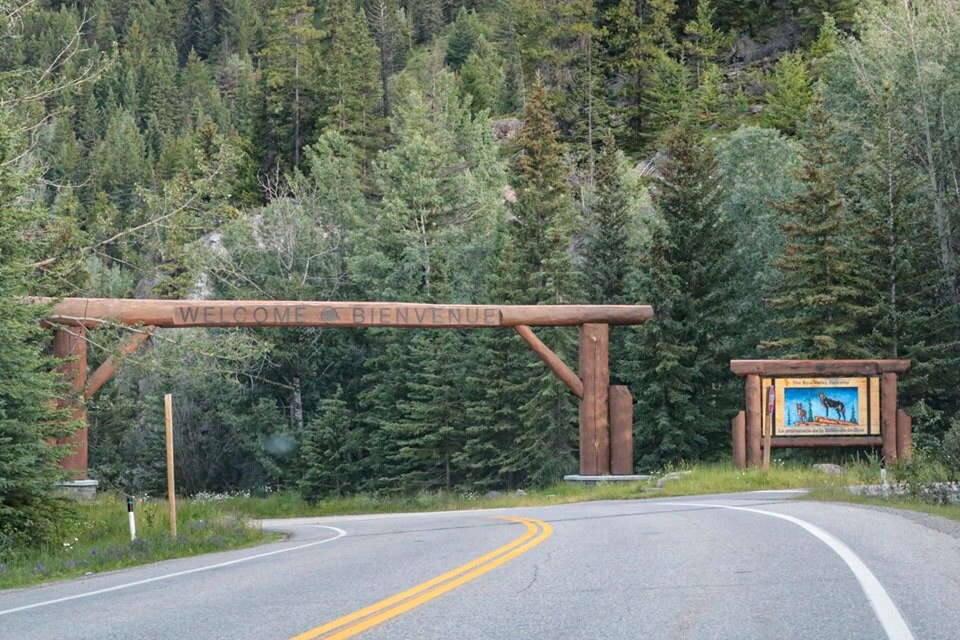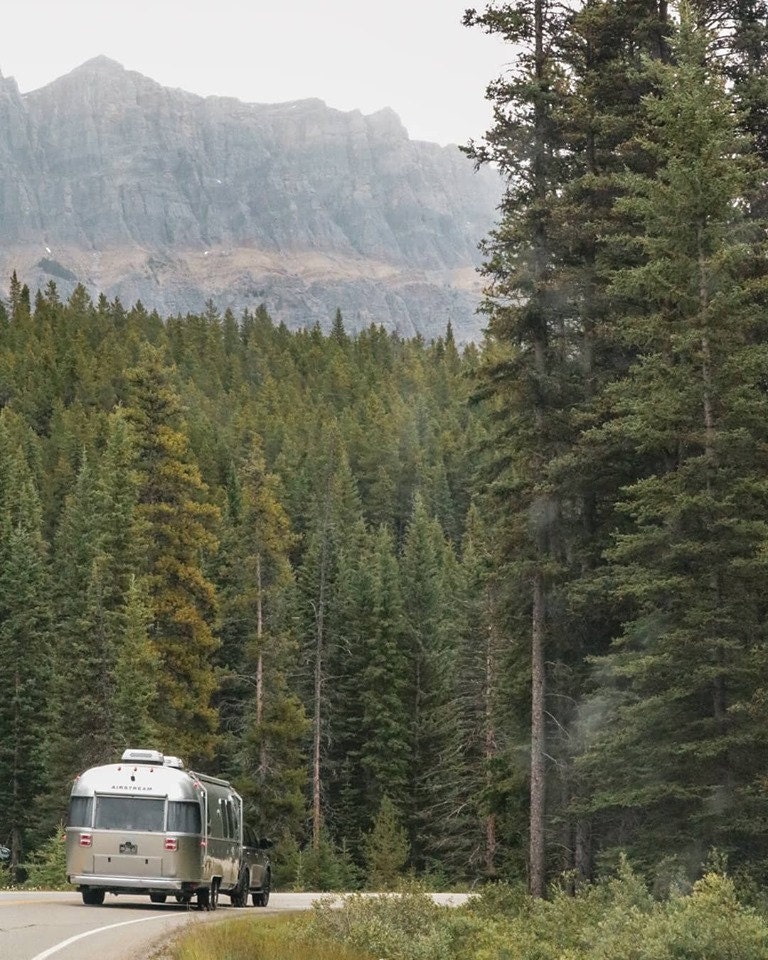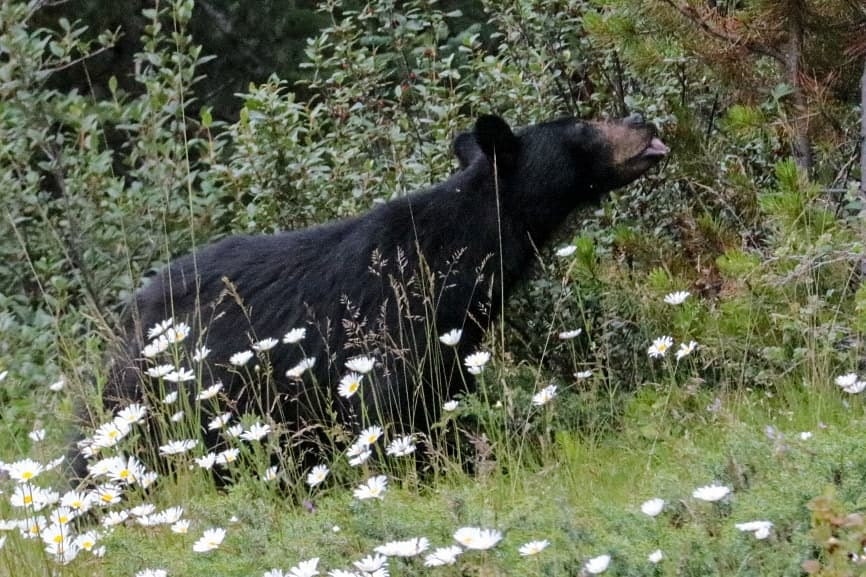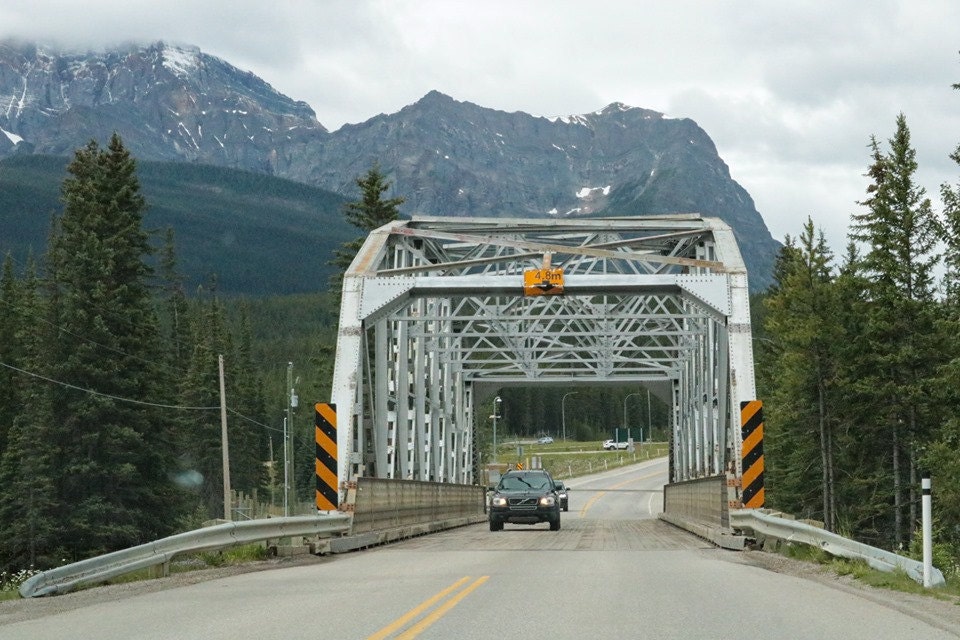 The next stop on our tour of Banff National Park is the biggest lake we went to, Lake Minnewanka. The day we went here it was pretty cold and rainy so the water looked a bit darker but I'm sure if the sun was shining it would be yet another stunning shade of blue/green. We planned on taking a fishing boat out at this lake but the weather just wasn't cooperating. :( As soon as we got out of the car we went to get warmed up with coffee and hot chocolate at the little shack by the lake's edge. Speaking of 'lakes edge' there's a trail for all you hiking lovers here, the Lake Minnewanka Trail which is an easy little...35.5 miles out and back. It ends with Stewart Canyon and another grizzly bear warning sign so don't forget your hiking buddies on this one! 
Just a few minute drive down the road is Two Jack Lake and this is another pretty one! It was drizzling pretty hard by then so we didn't get to explore it but even then, the color was beautiful despite the rippling rain drops. Both of these lakes are a short walk from the parking lot and how far you walk depends on how much you want to explore.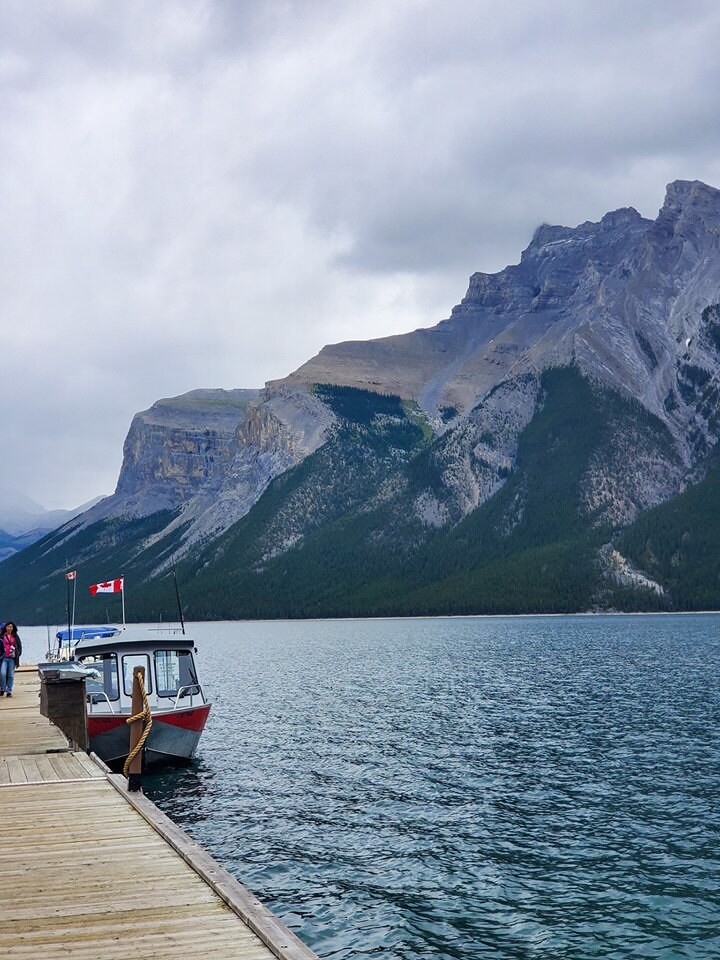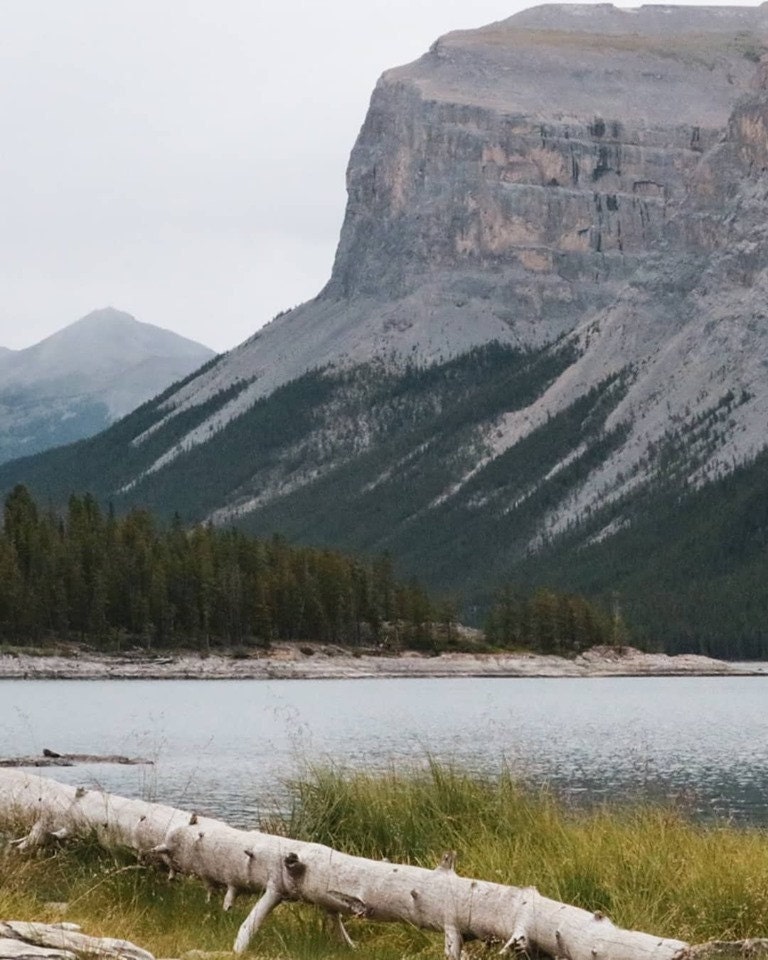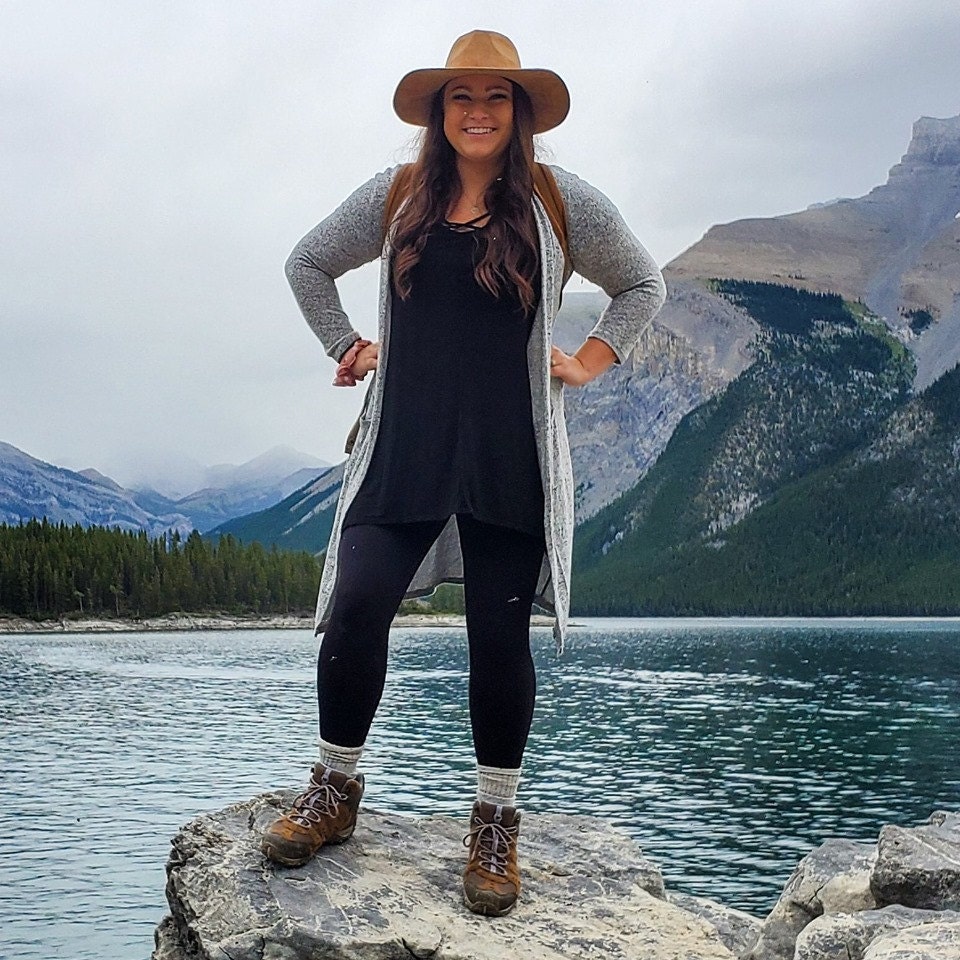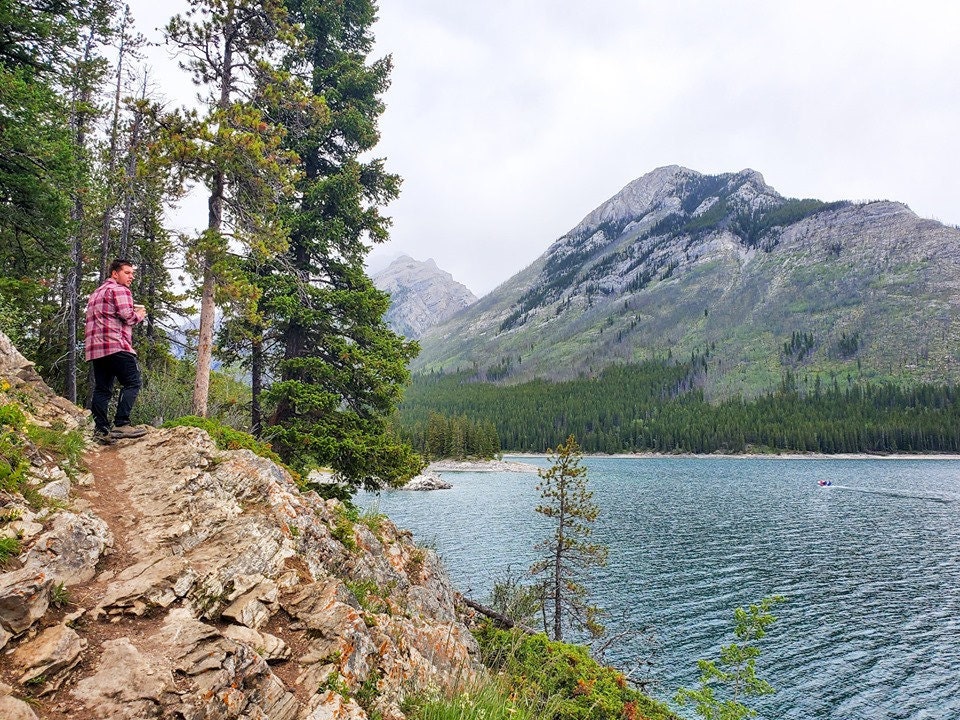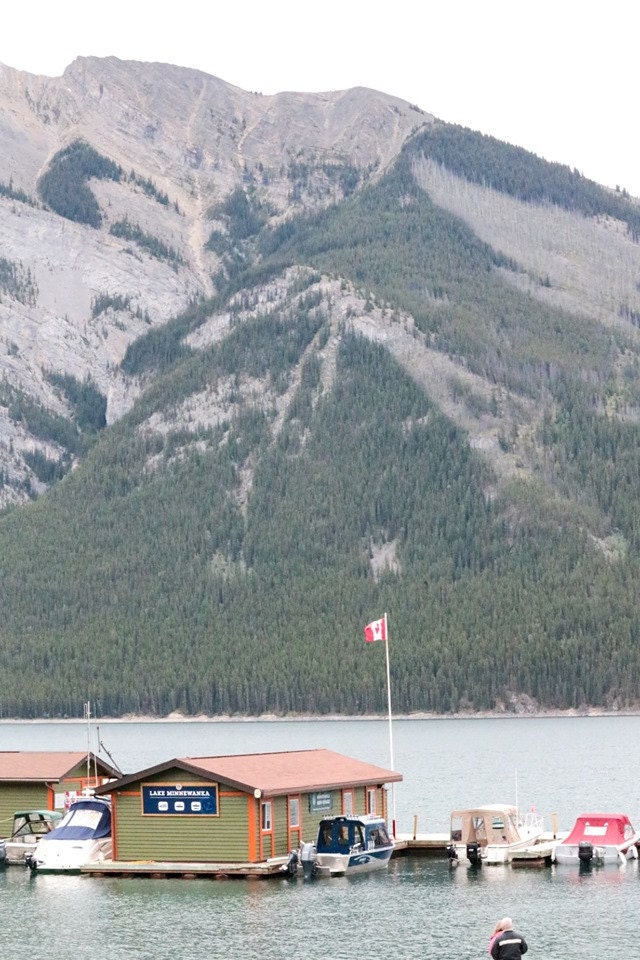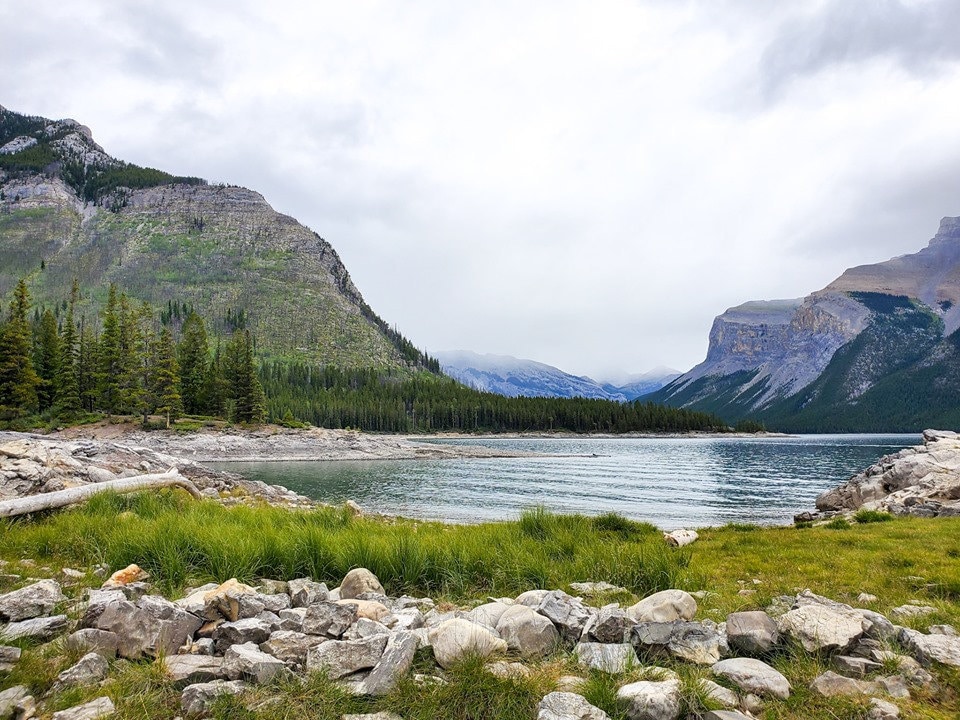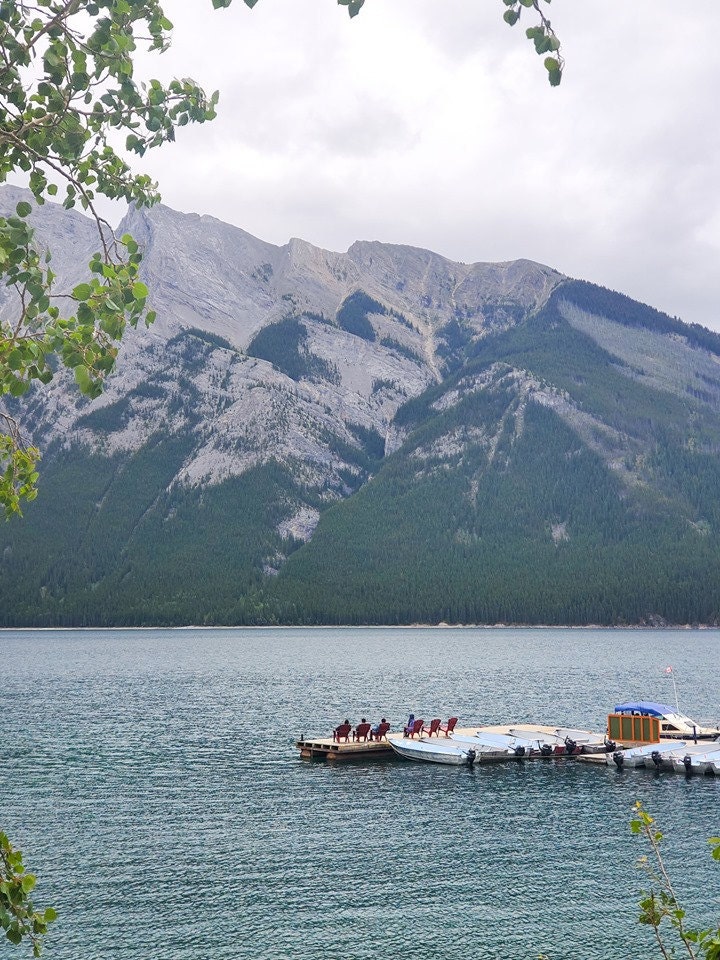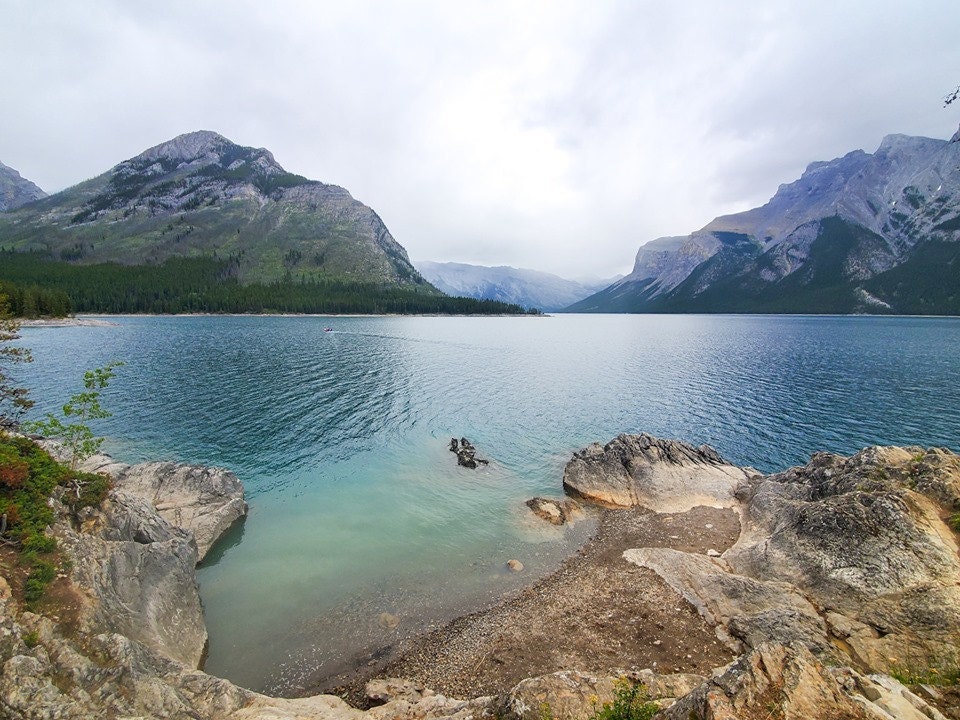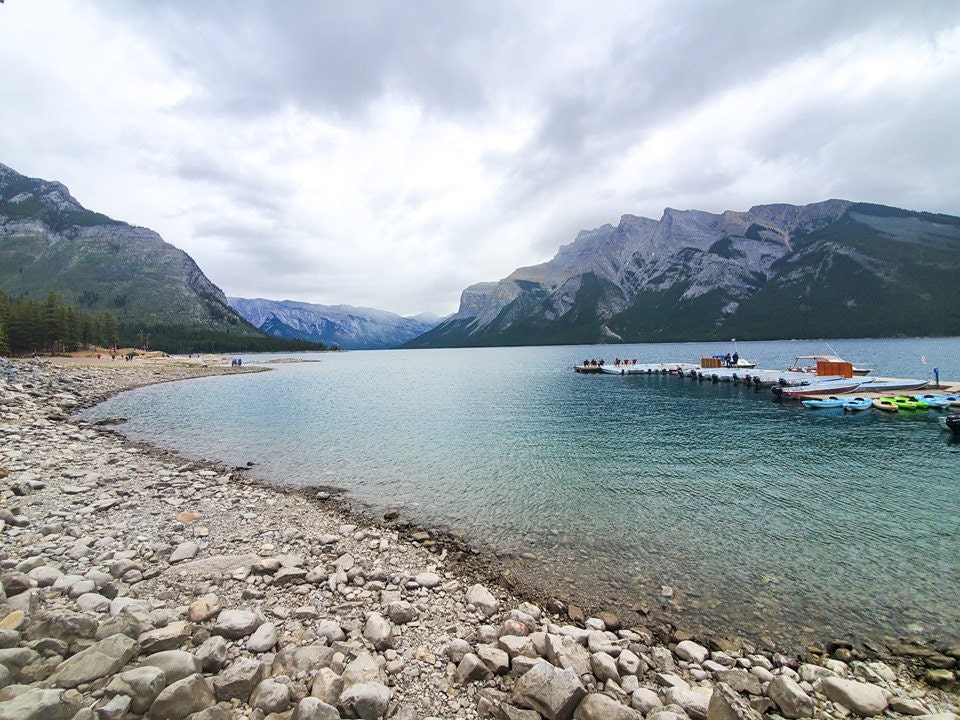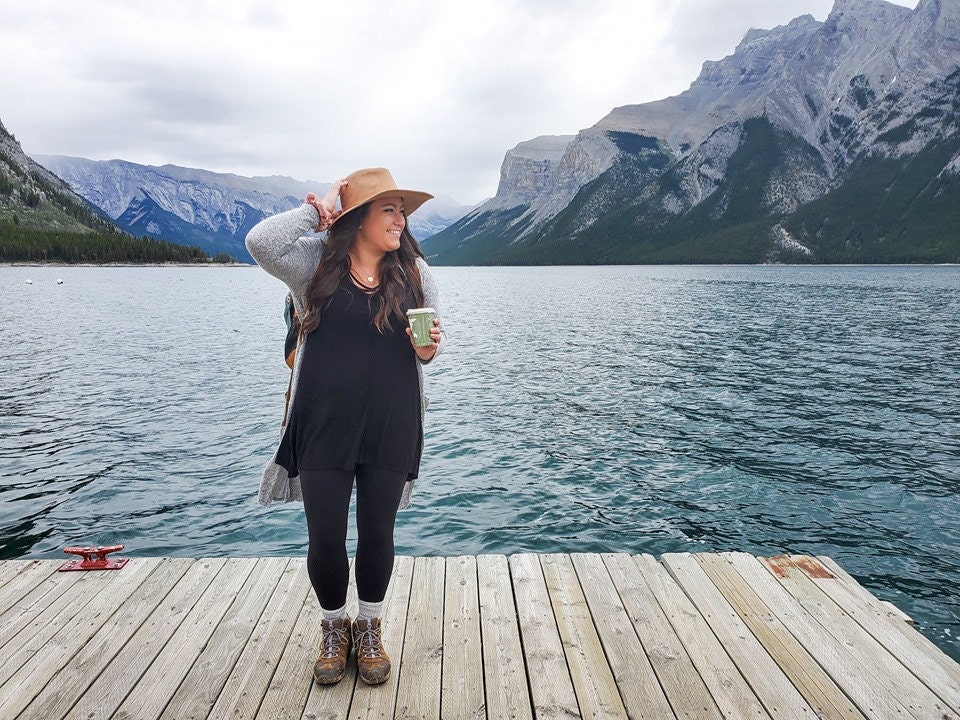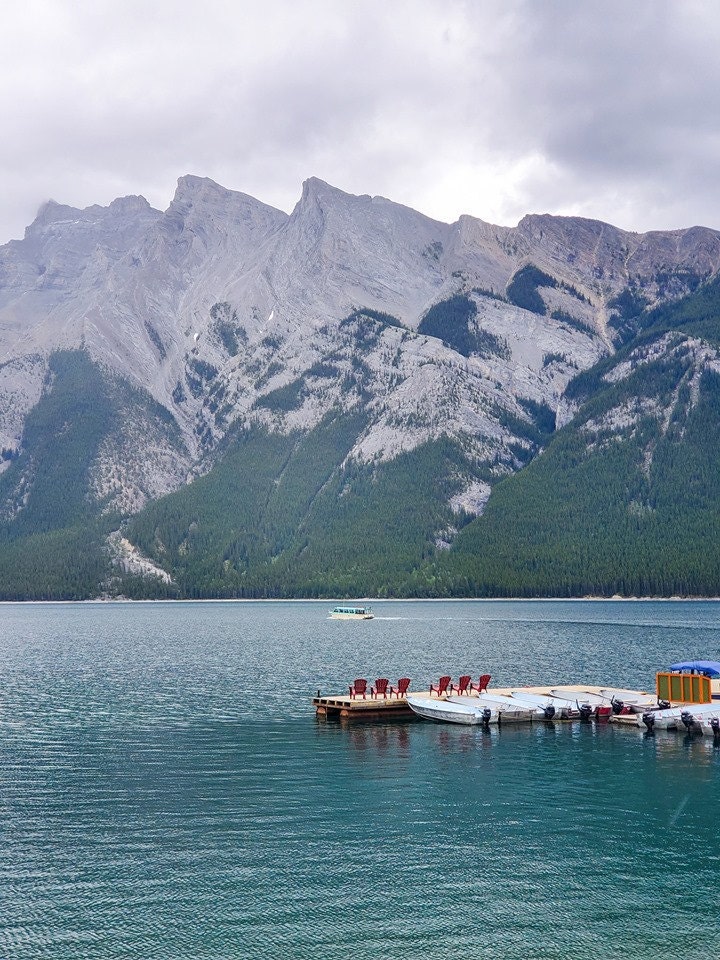 I wore my Merrell boots everyday on every hike and I highly recommend them. I got a 5 pack of wool socks off amazon too which kept my feet warm and dry! My other hiking must was my packable rain jacket which I whipped out multiple times! Don't forget your hiking stick too (you'll have to put this in your checked luggage too if you are flying so save room for that). Also if you want to get as nerdy as I did bring a notebook. Each night I wrote down the trail names and places I wanted to go that day so we didn't drive right passed something and have to turnaround. We brought the book with us as well as preloaded maps in our gps the night before just in case we dropped off service which helped A LOT!
Next on our Canadian vacation, my husband's favorite, Yoho National Park! You are going to want to add this one to your bucketlist ASAP!