I grew up an airline kid so I get my love of traveling honest. I was super blessed to get to fly places growing up and for that I want to give a thankful shout out to my parents! Over the past 2 years of painting house portraits, I've gotten to do houses all over the US. Some of my favorites are always up in New England.
This past October my husband and I got the opportunity to travel to Maine and it is easily one of my top 5 favorite places now. We would go back in a heartbeat. I got a ton of questions when I got back because IT'S SO BEAUTIFUL! So I wanted to spill it all in one place so I can look back on it too, kind of like a diary..so welcome to my vacation (warning it's pretty long so I'll break it into categories). *disclaimer, I am not a professional travel blogger, but a professional at having fun on vacation*
It doesn't matter what time of year you go but just know some places close down during the winter season. We went on the second weekend in October which we were told was "the peak time for leaves and all the 'leaf peepers' would be on the roads driving crazy" per a local.
Where to fly into- First things first, if you are on a budget travel into the Boston, MA airport is much cheaper because it is one of Delta's hubs. There is also an airport in Portland but tickets are a bit more. We rented a car in Boston and drove up Highway 1A to Portland where we stayed. It's about an hour and 45 minute drive. I HIGHLY recommend driving 1A along the coast at all times if possible though because, HELLO VIEWS! We stumbled upon a little eatery on the way in Ogunquit, ME that was easily the best sandwhich I've had in my life. To be honest I was in the passenger seat going on about starving and wasting away when we pulled up at The Backyard Coffeehouse & Eatery because it looked cute and local haha. Then when we got inside it was totally worth the stop! Just know that there is no food selfie because it was gone in a few seconds. ;) On the way back, we made a quick stop in Salem, MA (it was 2 weeks before Halloween...we had to!) It's only about 20 minutes from the airport too! We went to the Salem Witch Museum for my inner history nerd self and also to see this house ;)  I'll link the directions here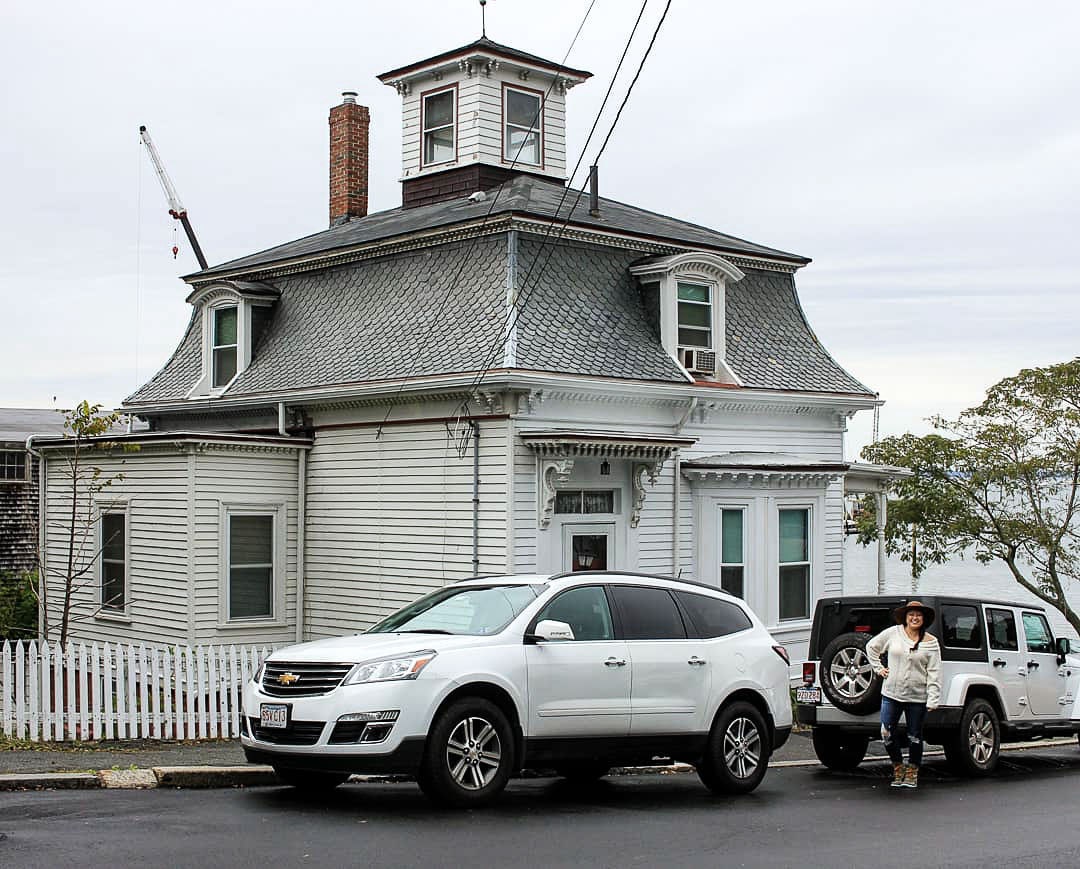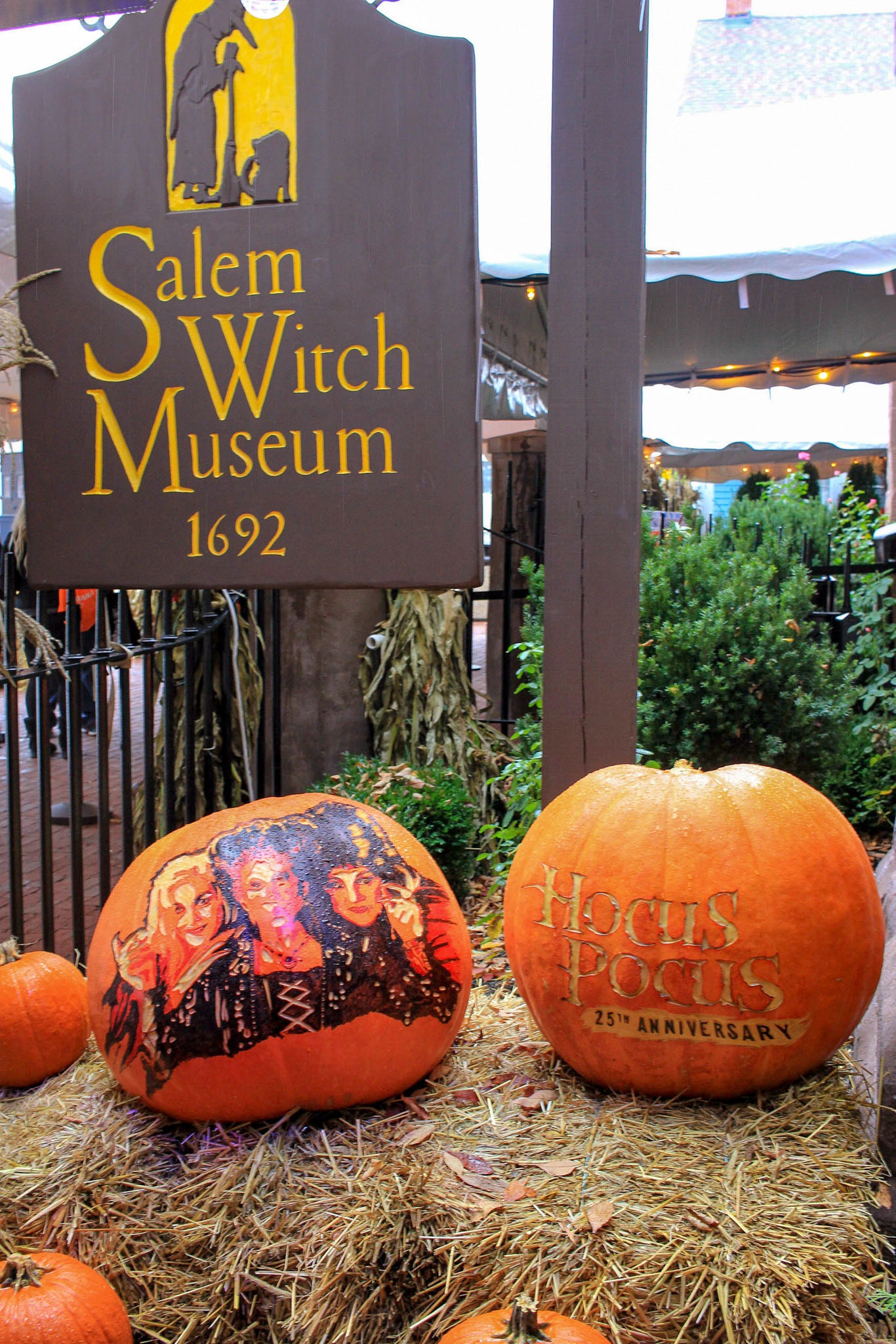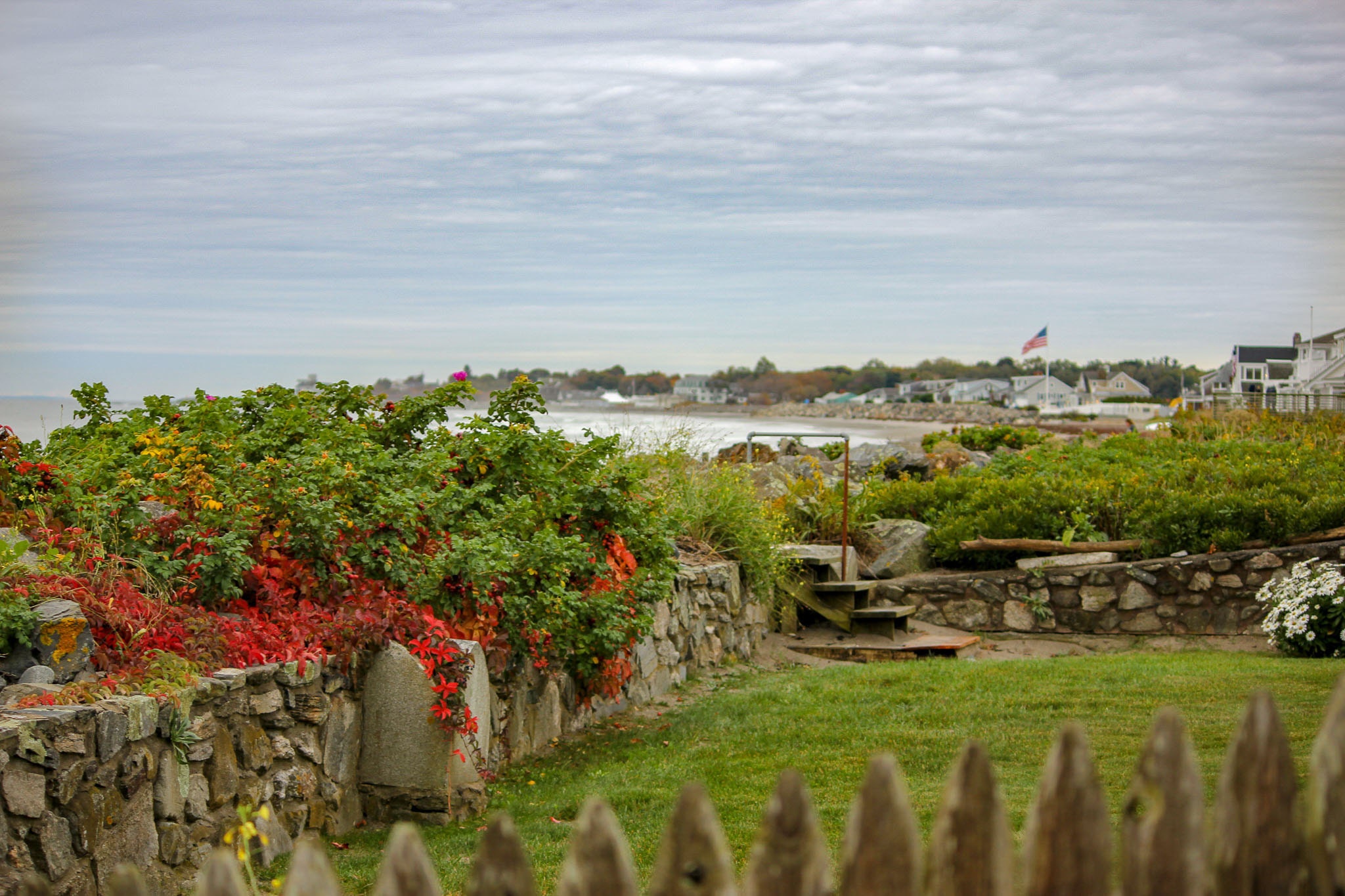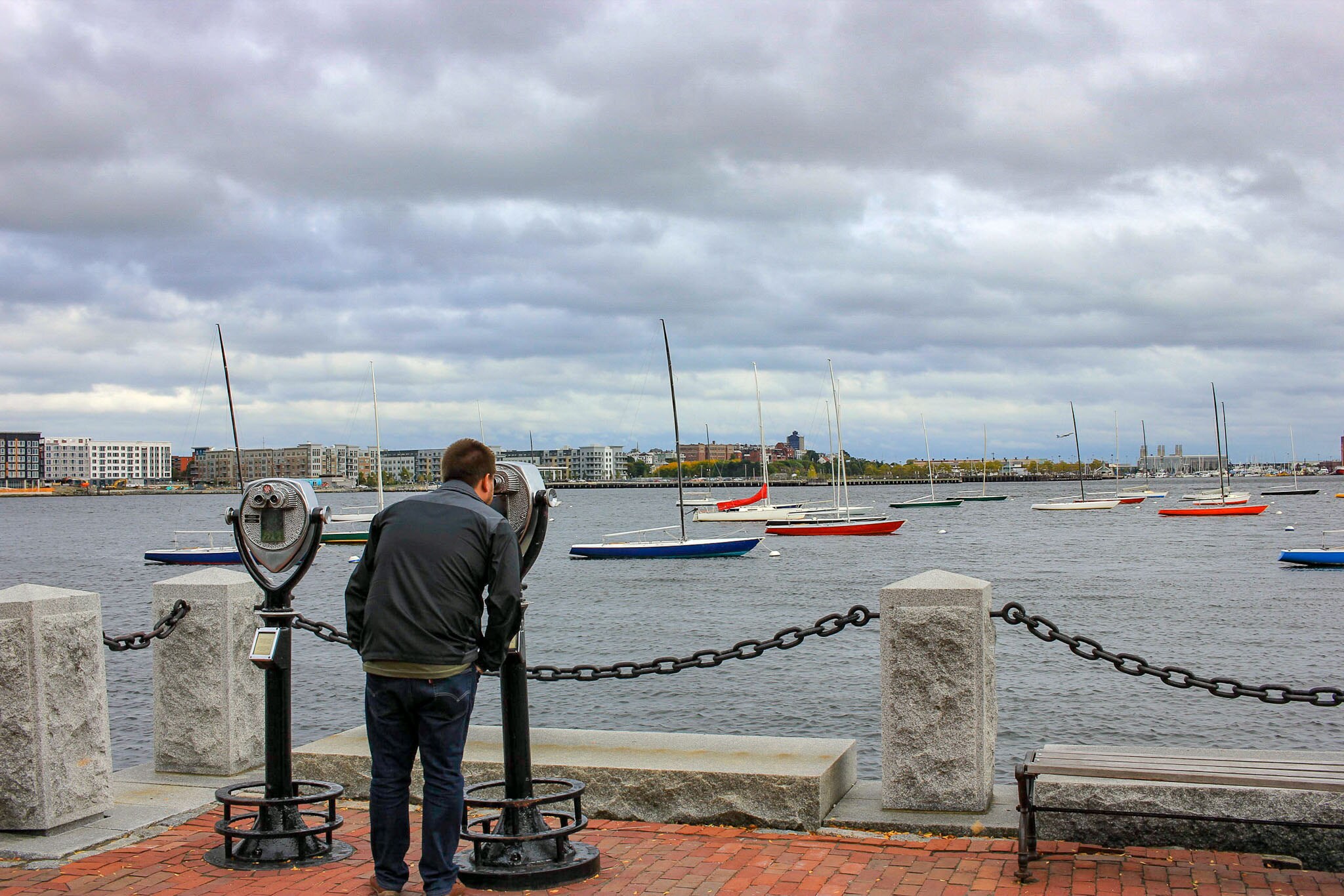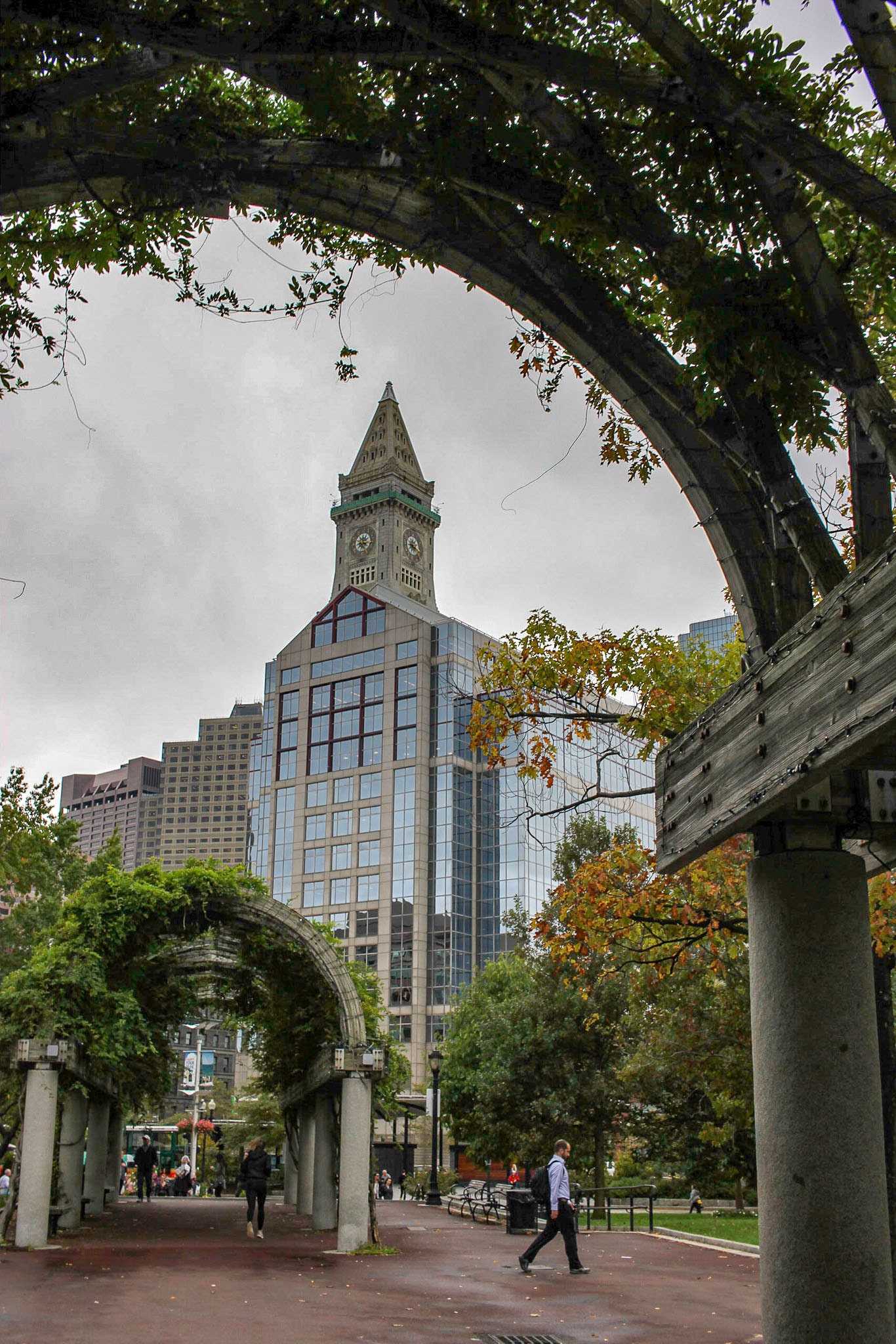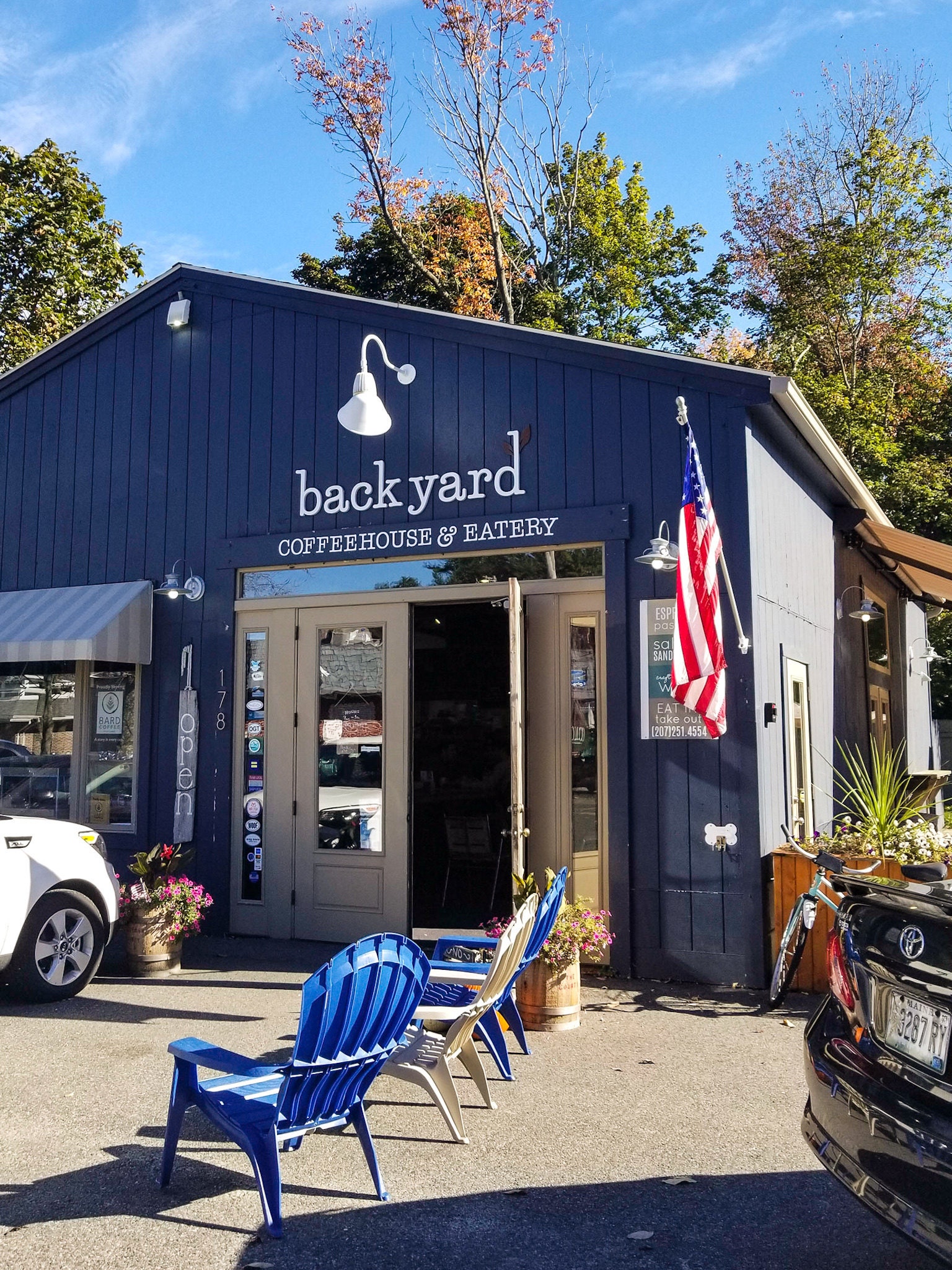 Where to stay (Portland)- We've only been once so I won't pretend to be an expert but the place we stayed at was the perfect location! We stayed at the Hilton Garden Inn Portland Downtown Waterfront right across from the water. The location to all the restaurants and places to boat watch was the best! The first night we arrived we walked up and down the boardwalks smelling all the tasty food and watched the boats come back in from fishing. We also lucked up because right next to our hotel was our favorite breakfast place, The Standard Baking Co. I guarentee that those are the most fresh pastries I've had in my life. It's obviously loved by the locals too because it was always super busy even on a Monday morning.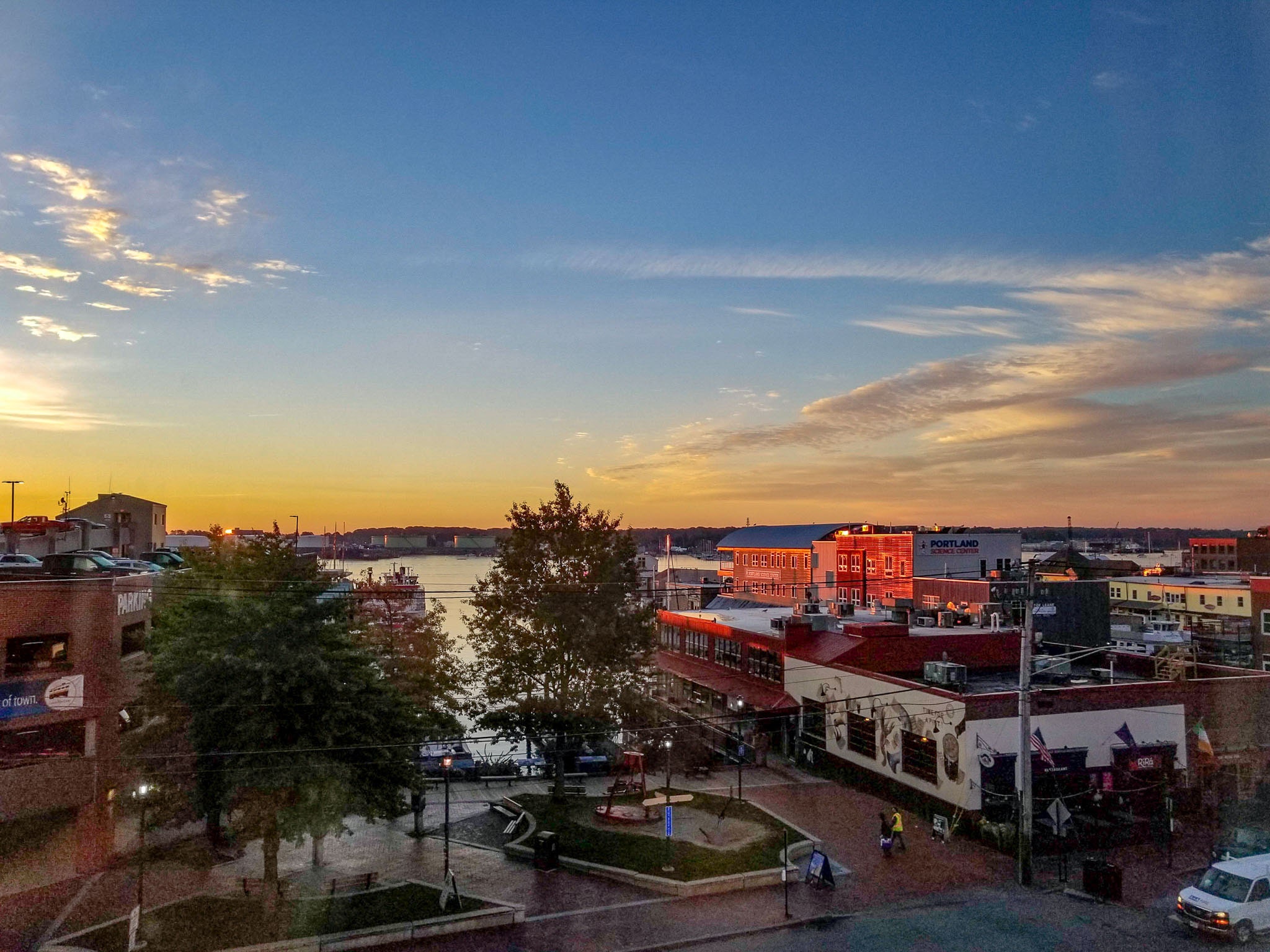 This was the view from our room!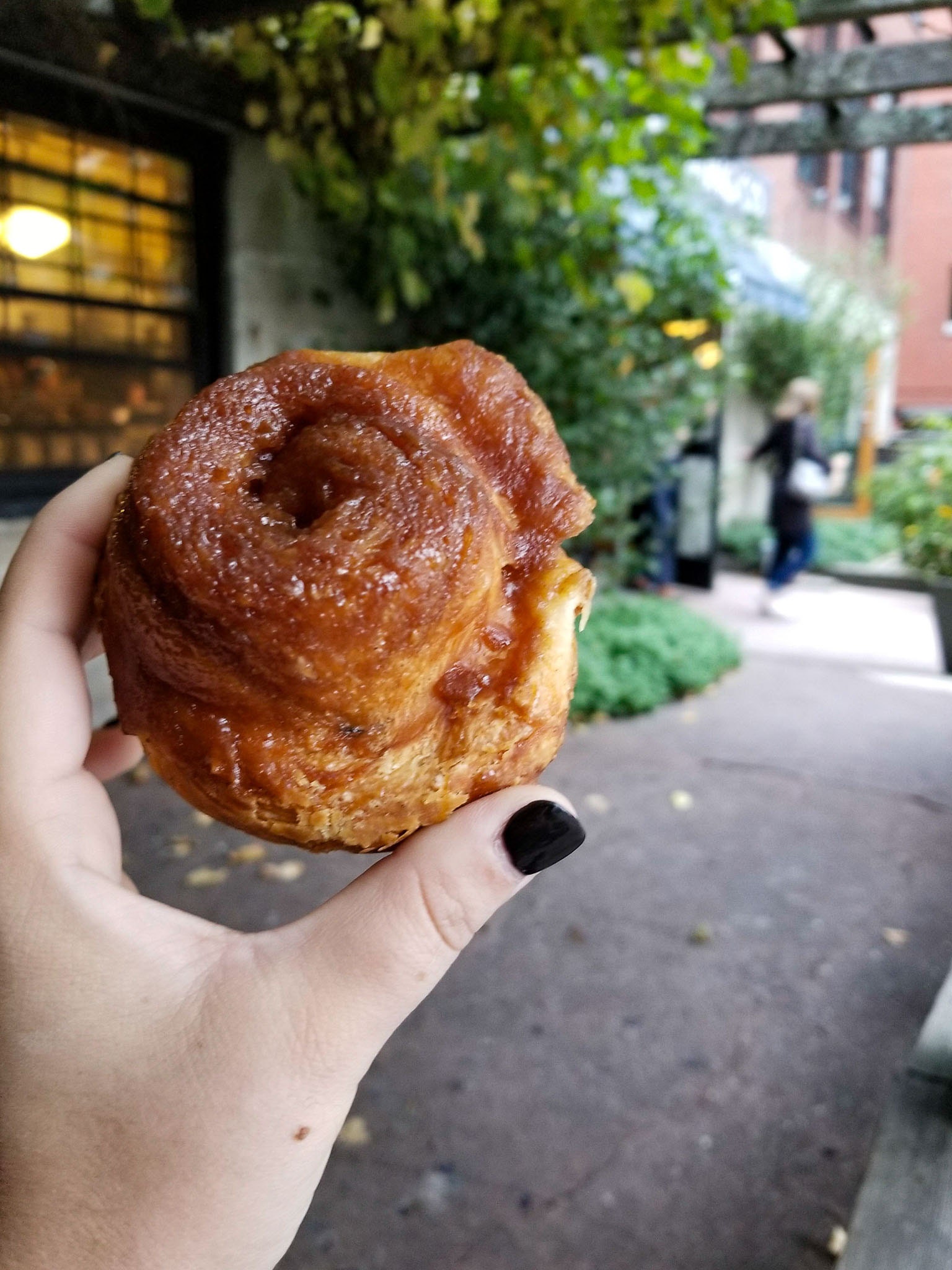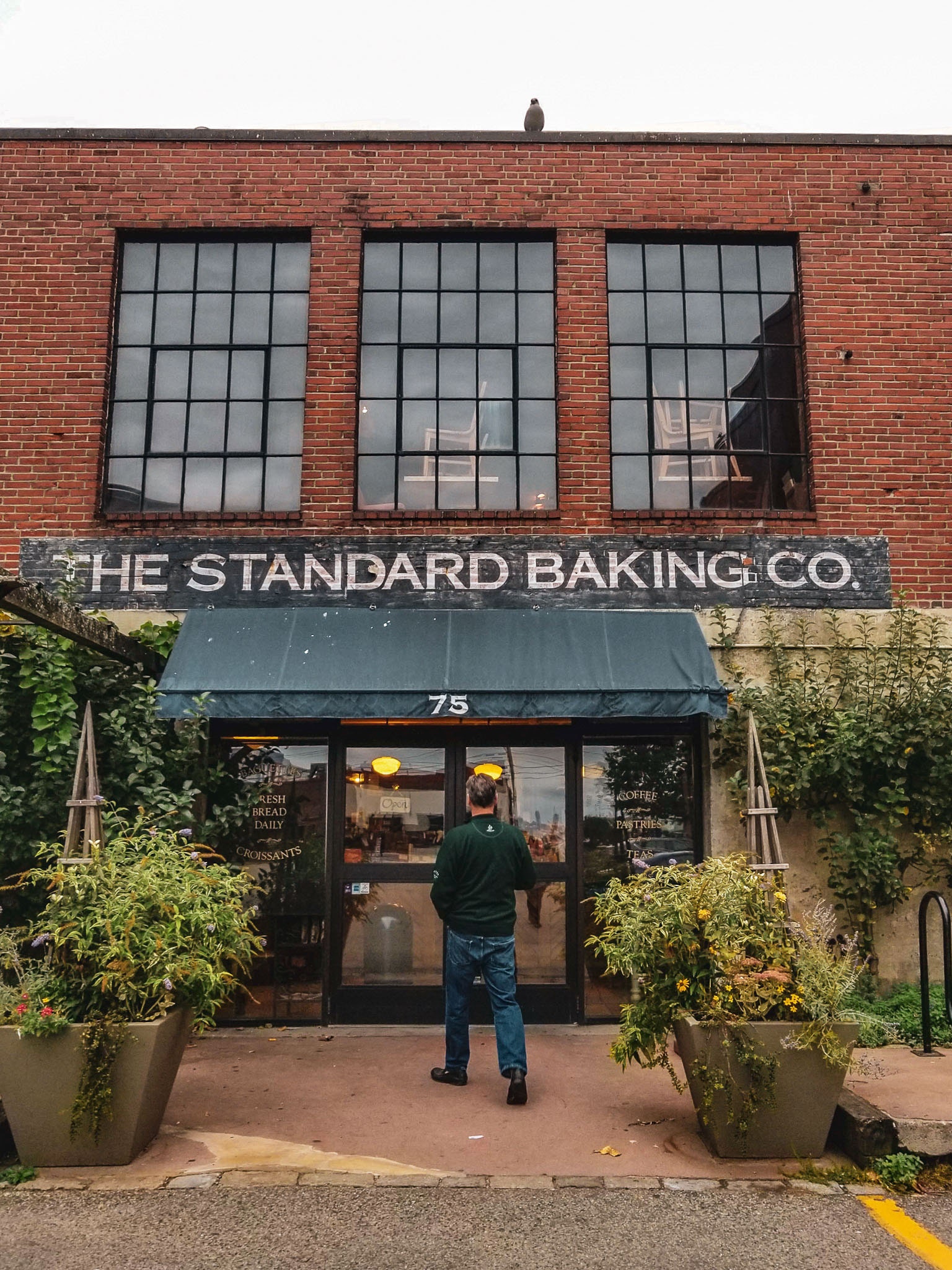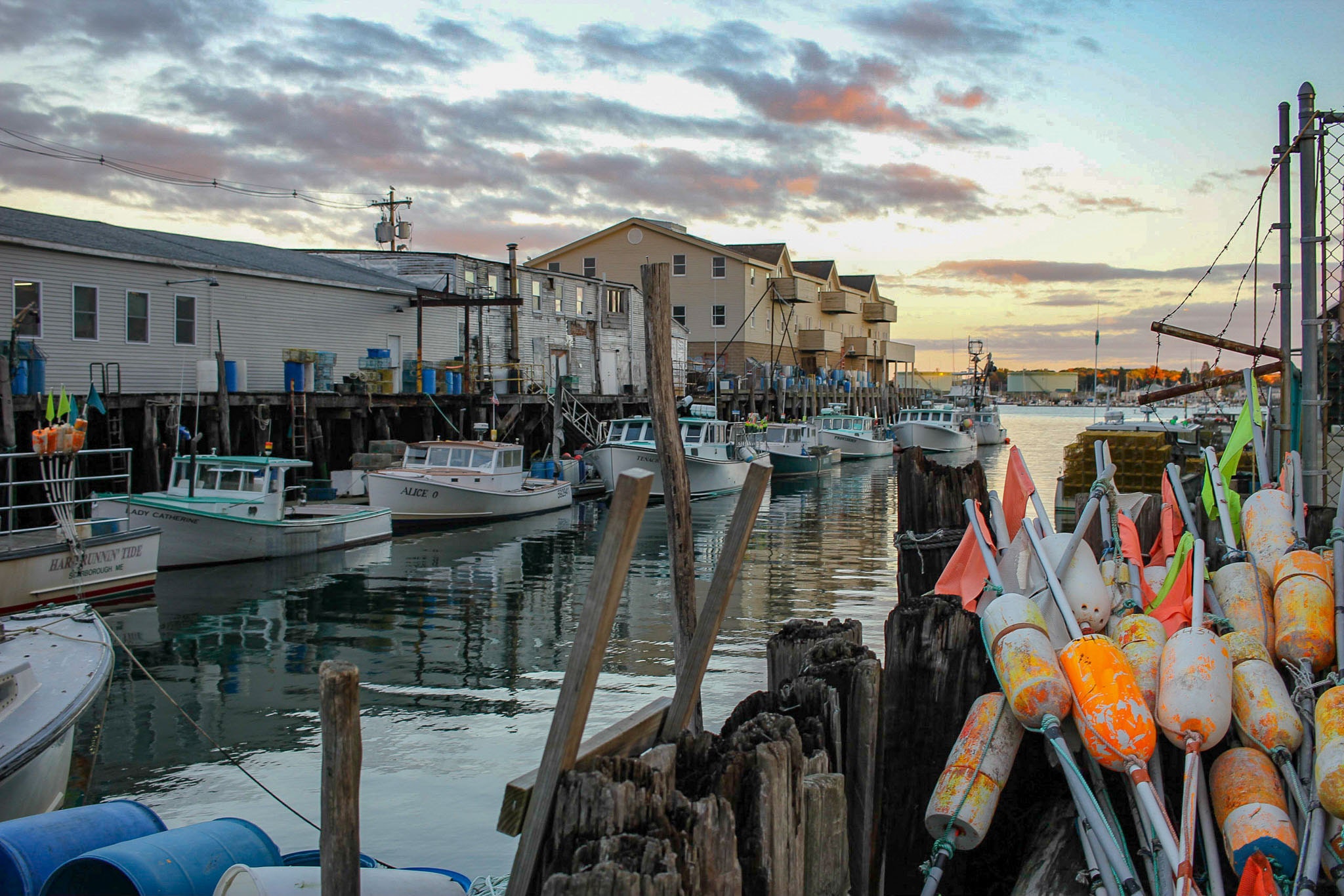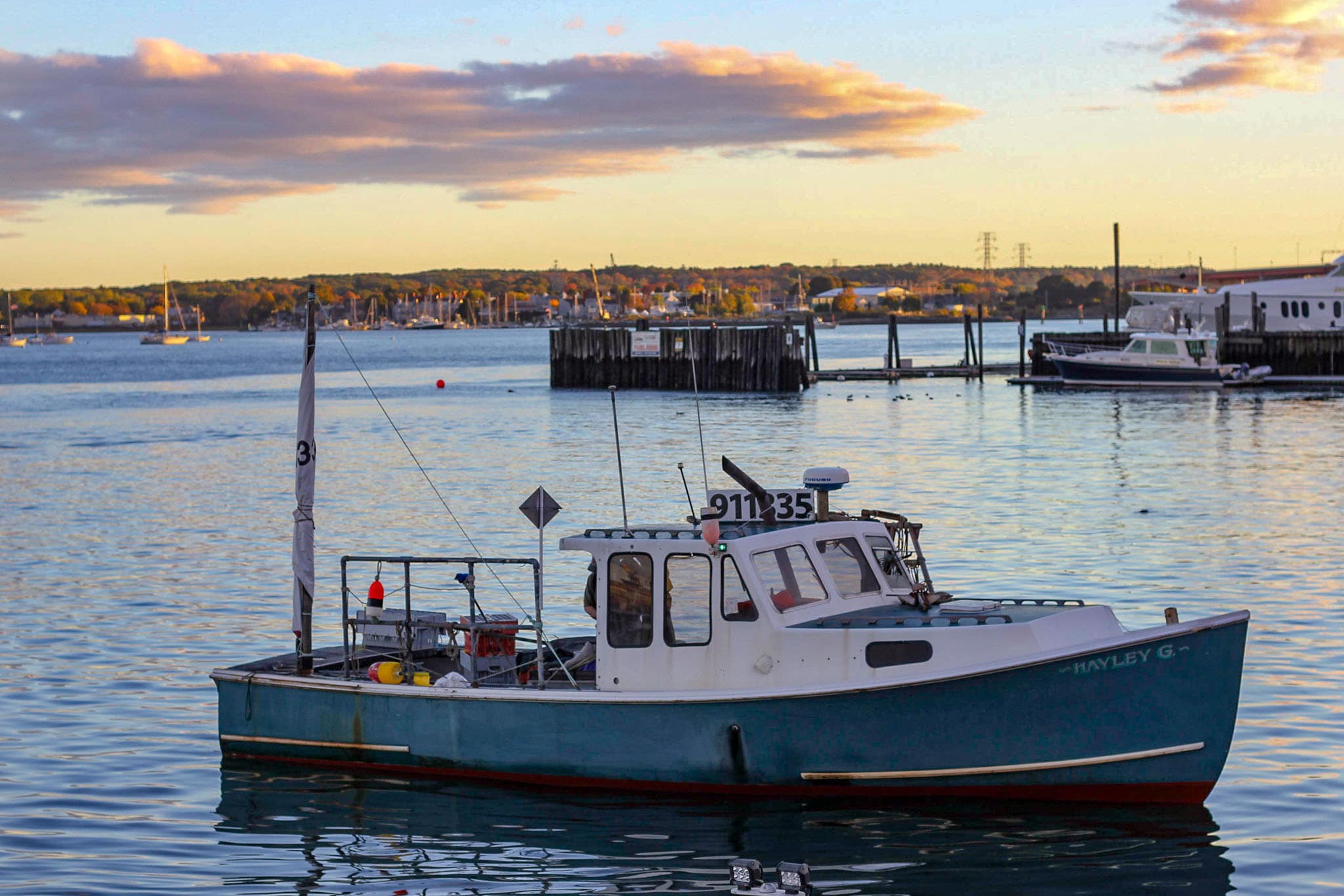 Where to eat- I've already mentioned food in just about every paragraph so far but who can blame me with Portland being the number one foodie capital of the US. My favorite dinner was by far the Lobster Stew I got at Gilbert's Chowder House just a few blocks down from our hotel (although after eating it I probably needed to walk it off with a few hundred blocks..but vacation calories don't count, right?) The diner atmosphere was so quaint. Make sure you get there early though because the seats are first come, first serve, seat yourself and by the time we left there was a line out the door. 
The second place I'll mention is Cook's Lobster & Ale House on Bailey Island. This was by far the best service we've had at a restaurant. The employees were beyond nice there and full of love. It's also surrounded by water so we saw a cute little harbor seal in the water while we dined. You can also see the area where your lobster came straight out of the ocean! The story on how we stumbled upon this place is actually kind of funny. In typical millenial fashion, I wanted to see a shack covered in buoys so that is exactly what I googled. After a quick scroll I found that one had been seen on Bailey Island so we ventured there in hopes to find it..which I did and made my hubs slam on the brakes so I could snap it..in a tree...totally worth it! 
On our way over there we saw a trail along the side of the road on Orrs Island. We love hiking (my husband for the adventure and me for the pictures), so we pulled over. The sign said "seal rock" so of course I'm at the trailhead in 0.2 seconds to see some adorable seals....if you google this trail it is actually called "Devil's Back Trail."  It was a nice little trail along the water. It wasn't clearly marked so we still aren't sure to this day where this seal rock actually was BUT we did see TWO seals playing and jumping in the water so it was a win in my book. It was overcast when we started it and after a while it started raining pretty hard. We got to a point where we couldn't see a cut trail anymore but saw the road so we went in that direction. Long story short after some anxiety, we climbed up the small drop off on the side of the road and walked a few minutes back to the car while puzzling the locals driving by. So my word of advice is: do the trail, go back the way you came, it does not loop, if it's raining maybe skip it.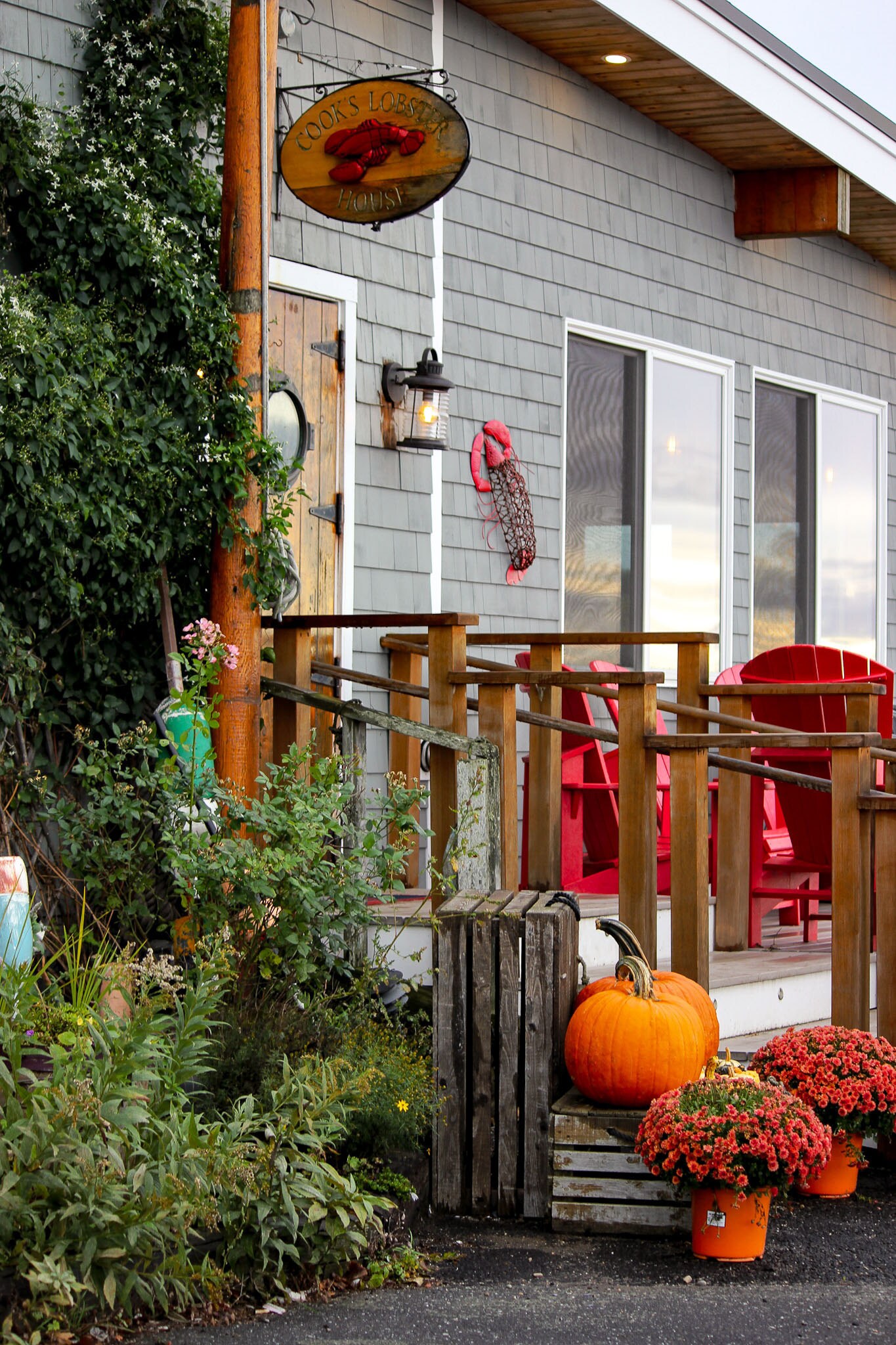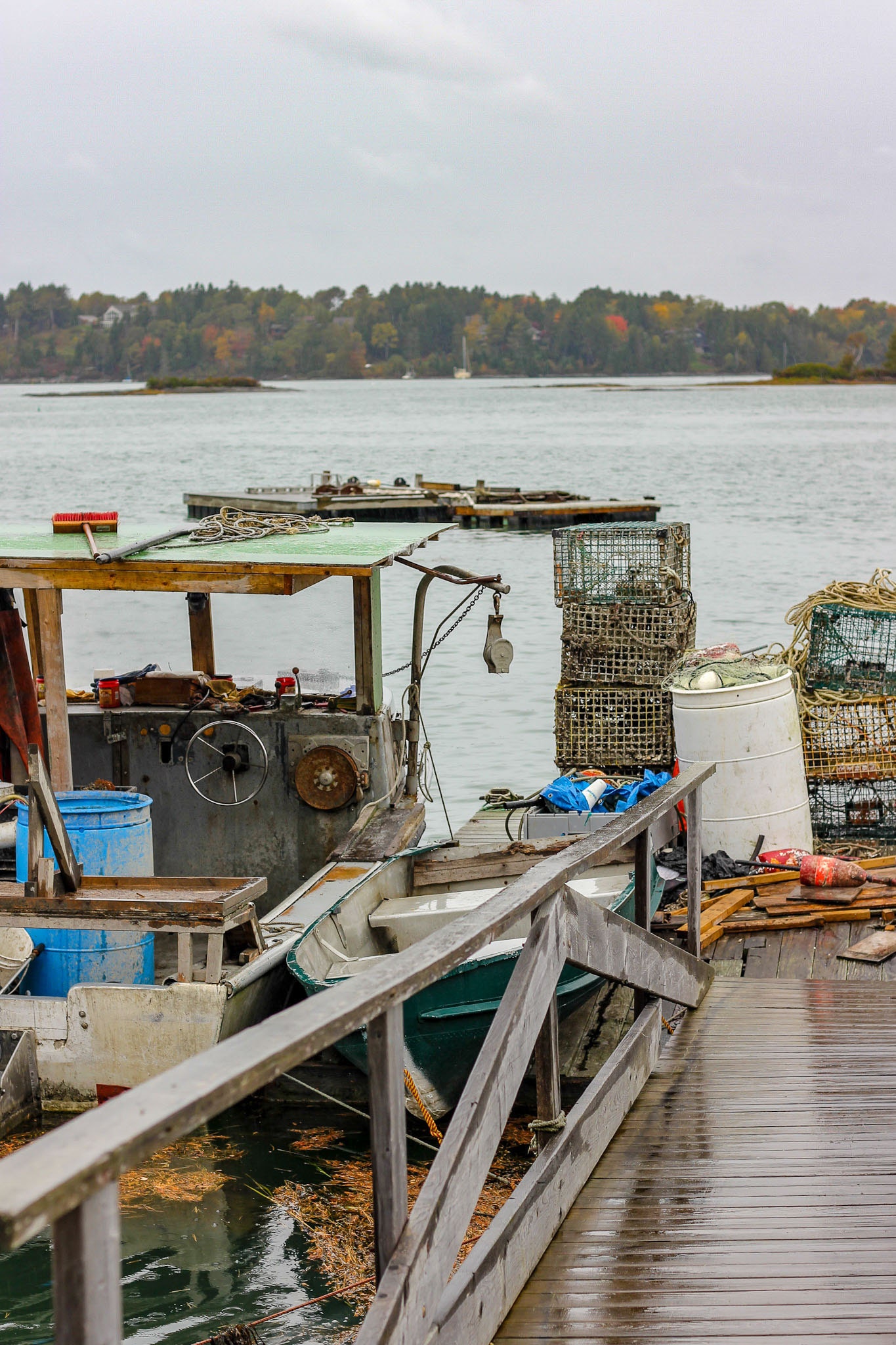 Orrs Island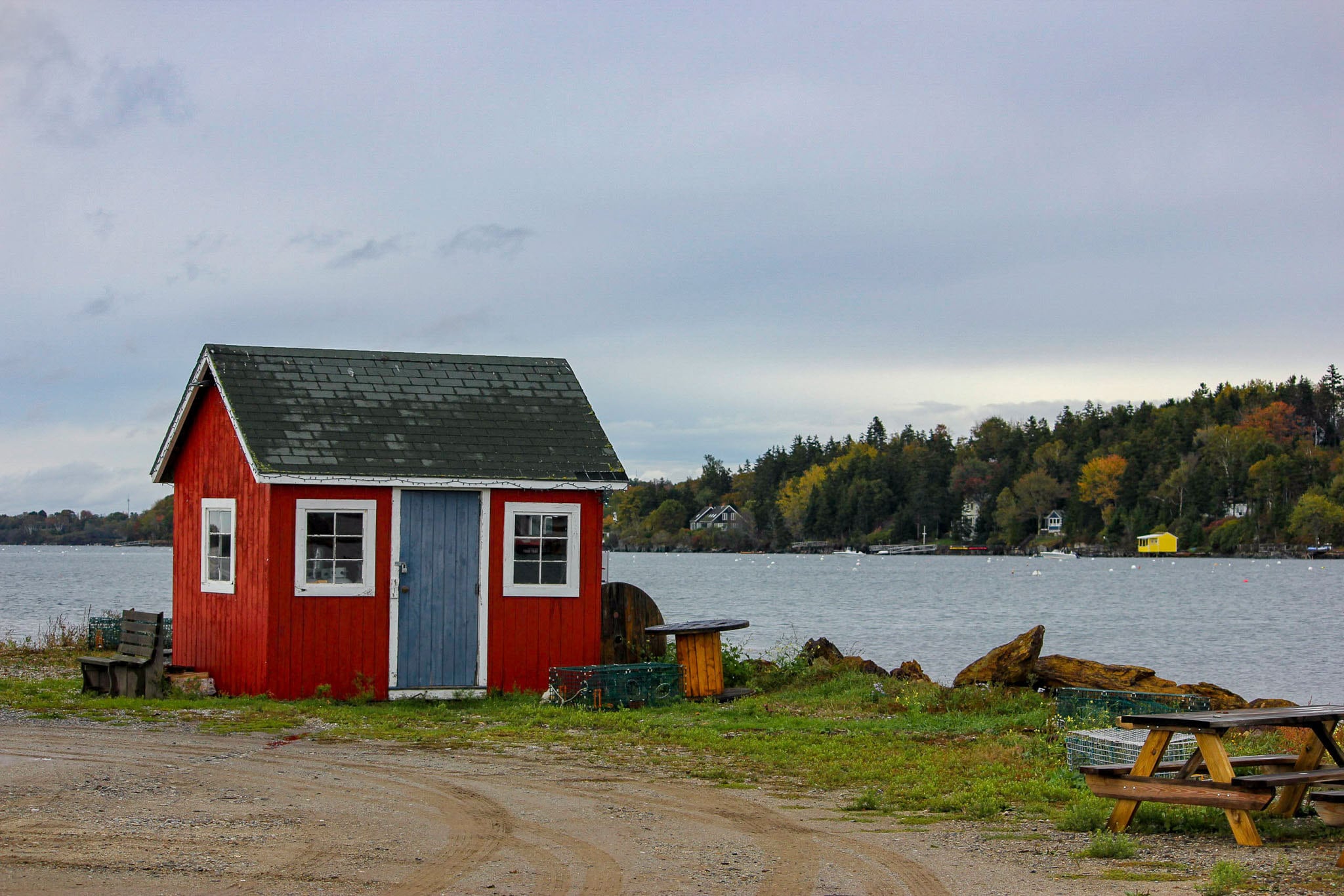 View from Cooks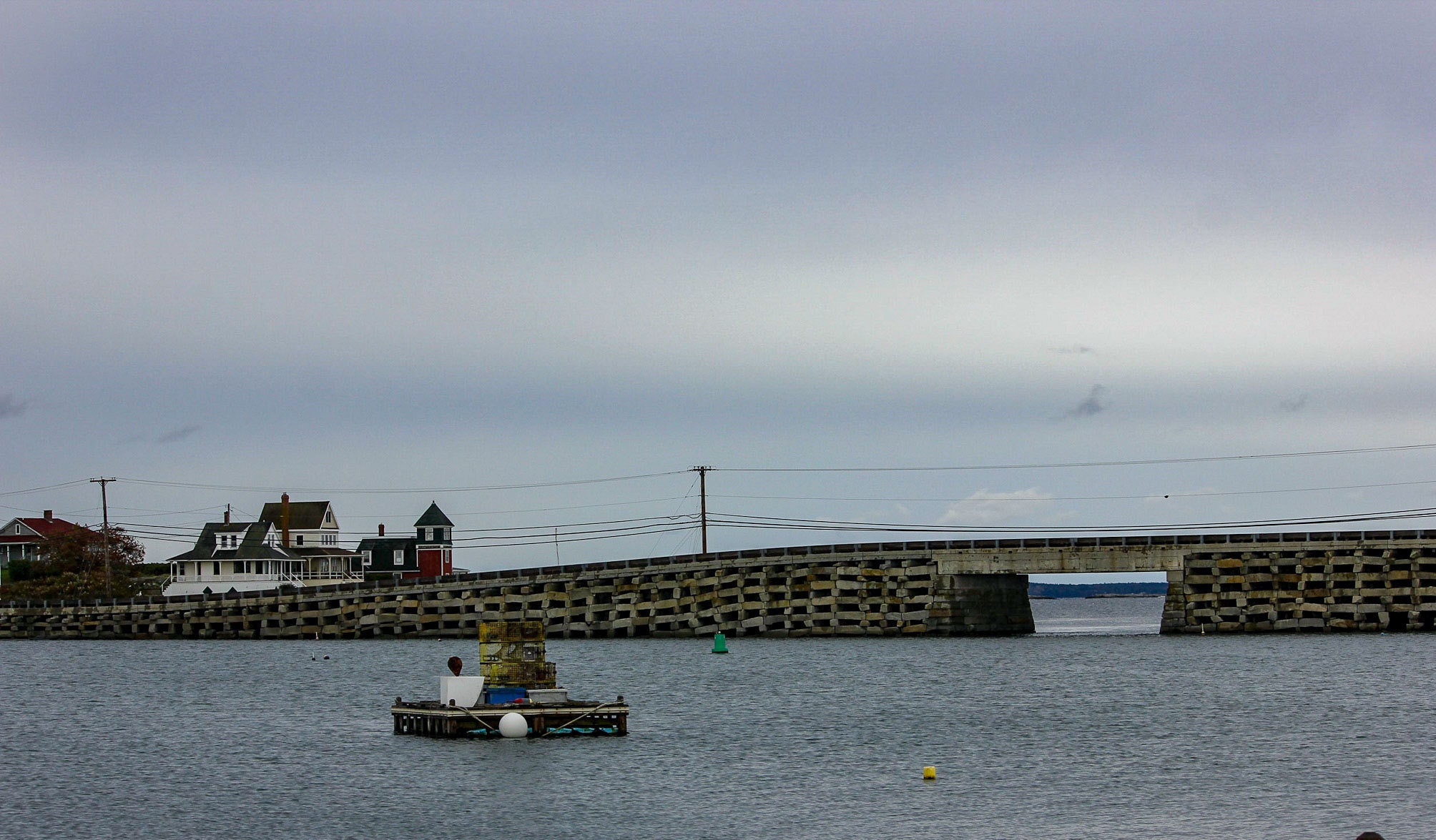 Bridge to Bailey Island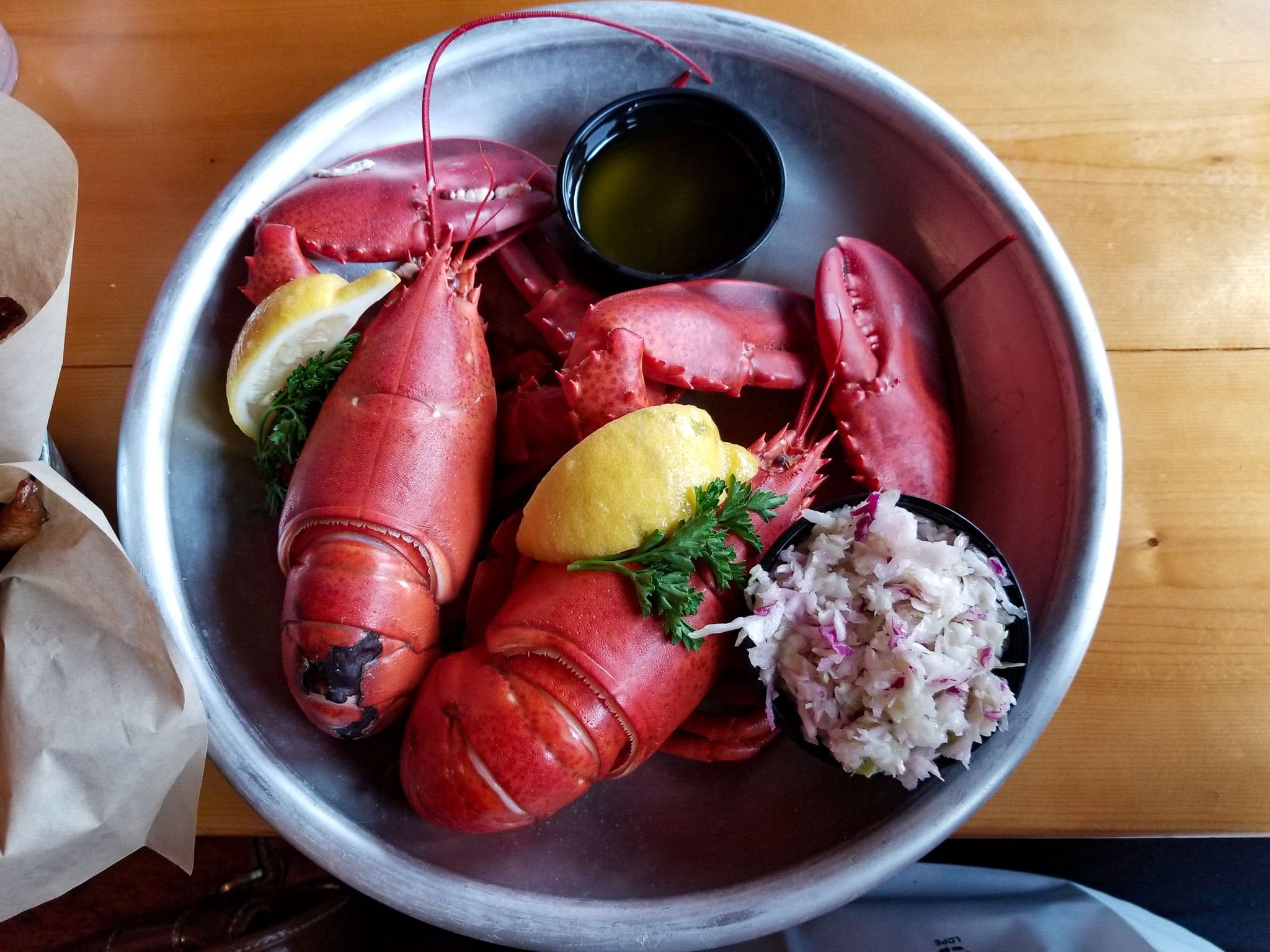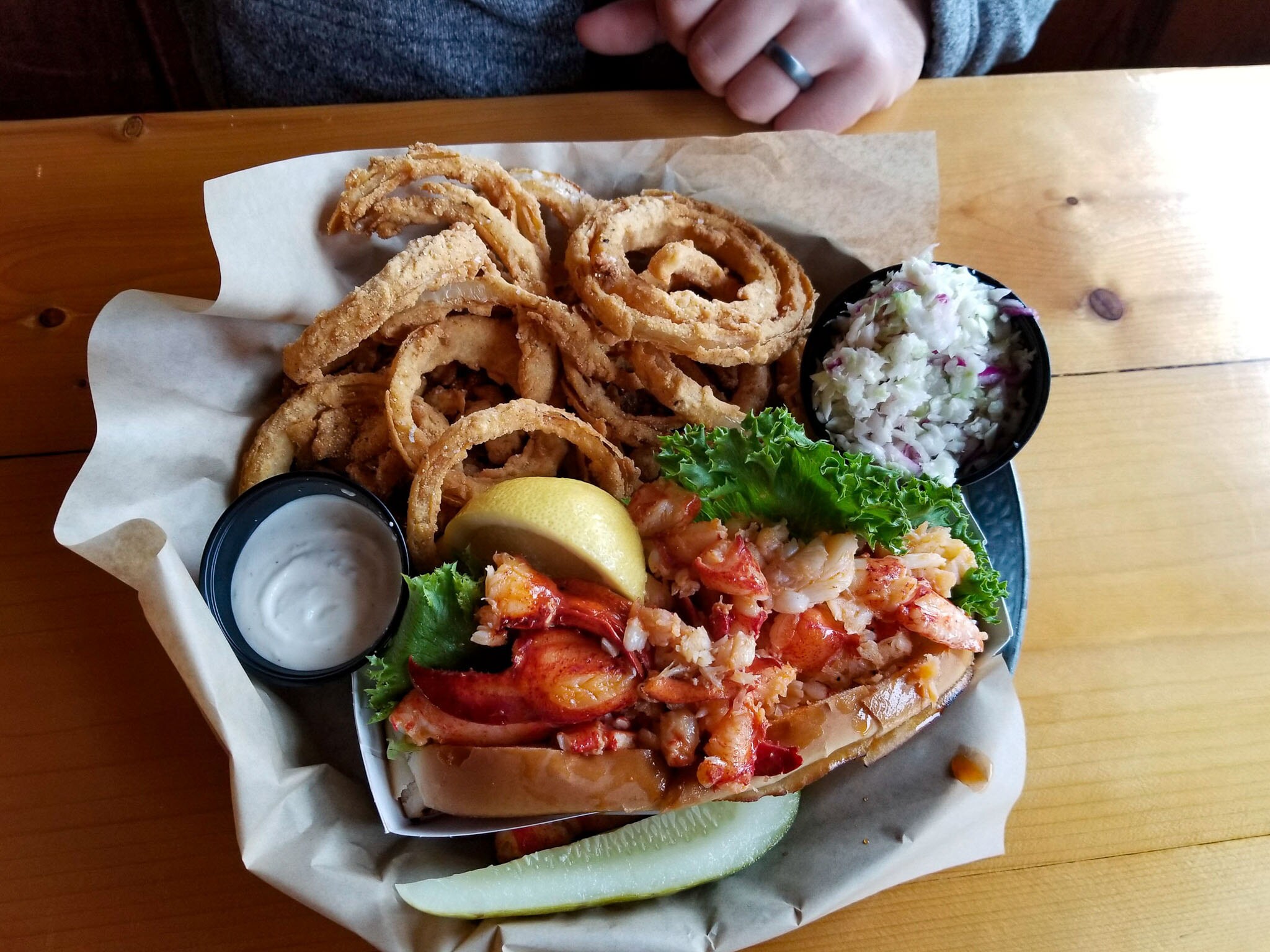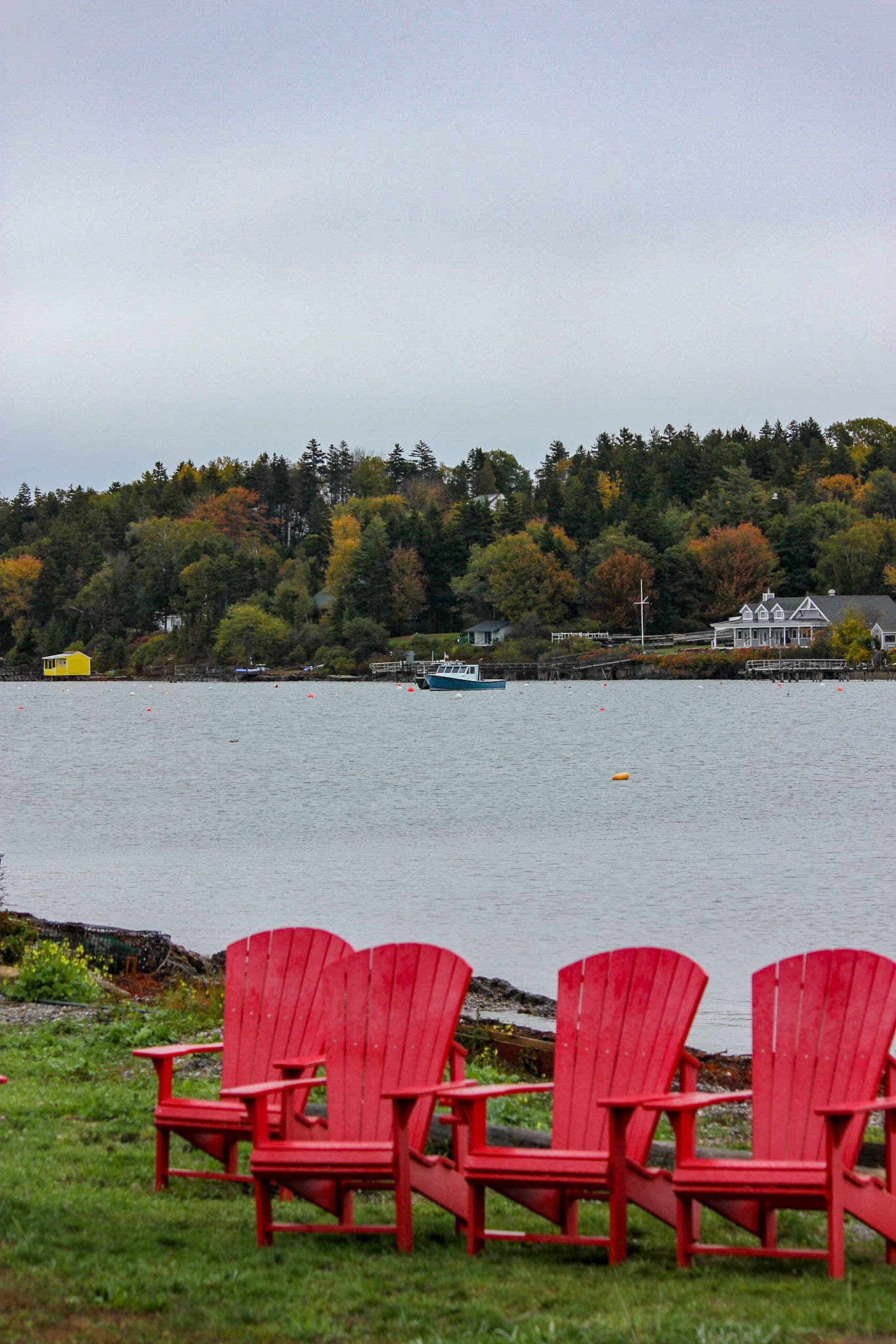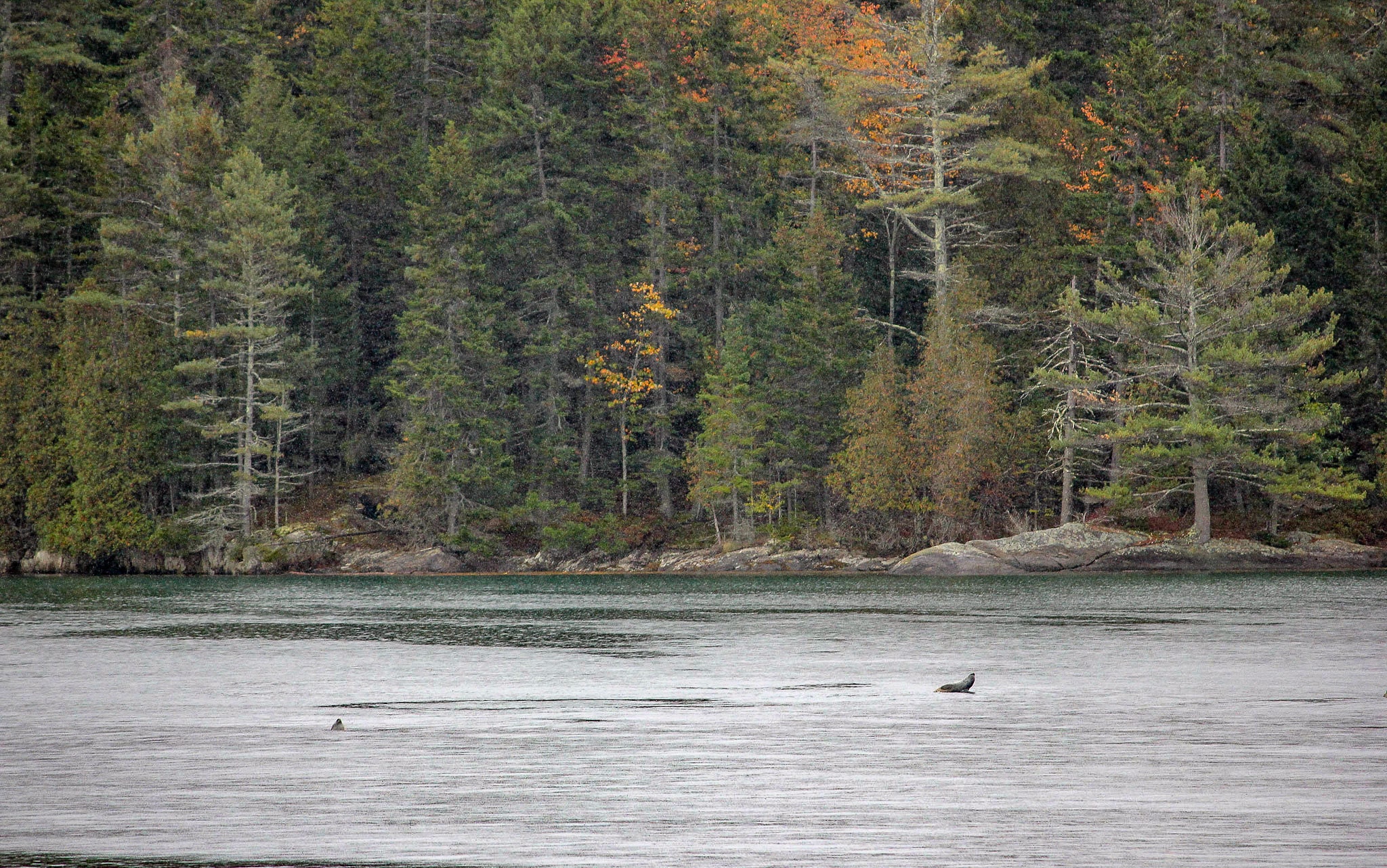 oh hey seal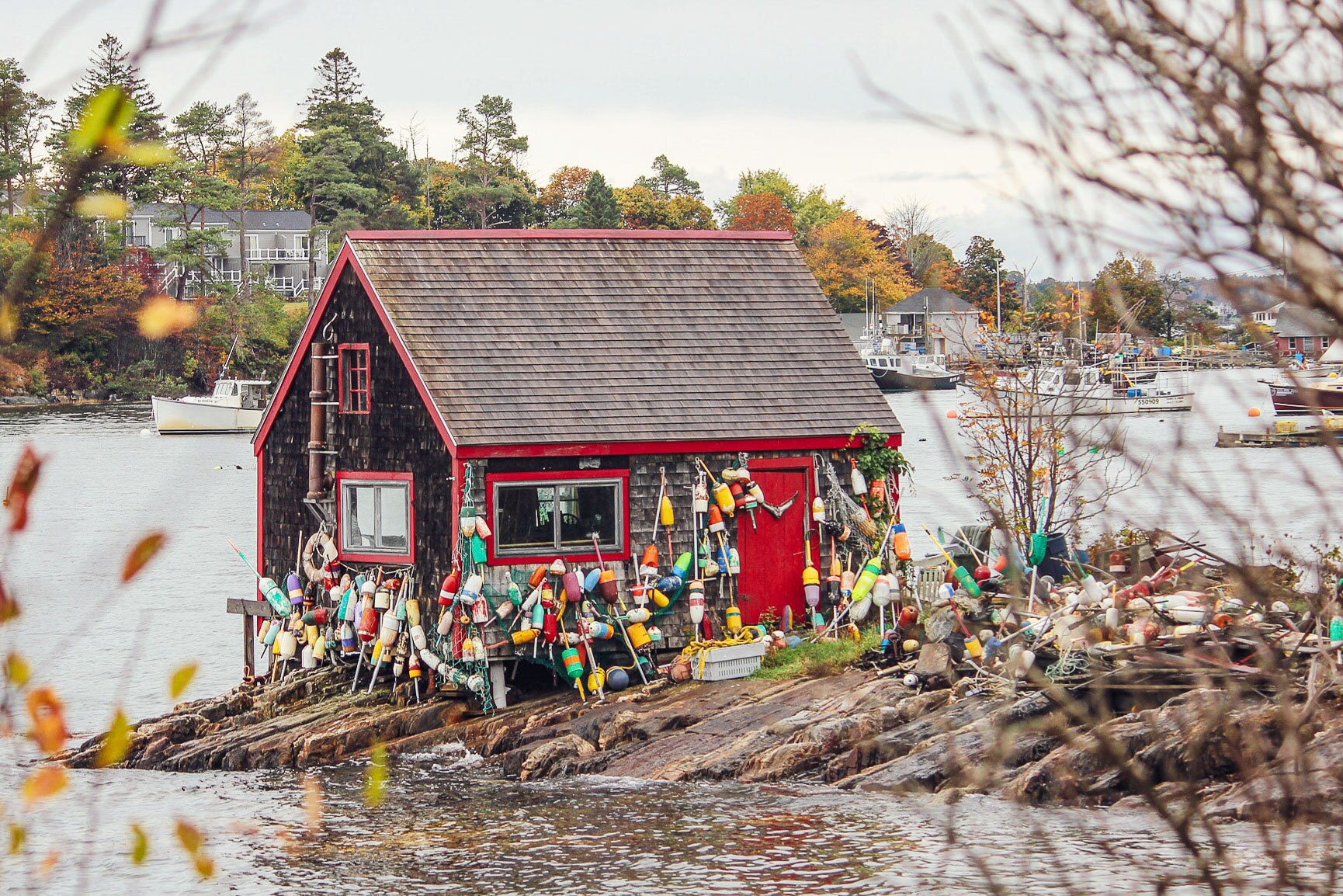 THE shack on Bailey Island on Mackerel Cove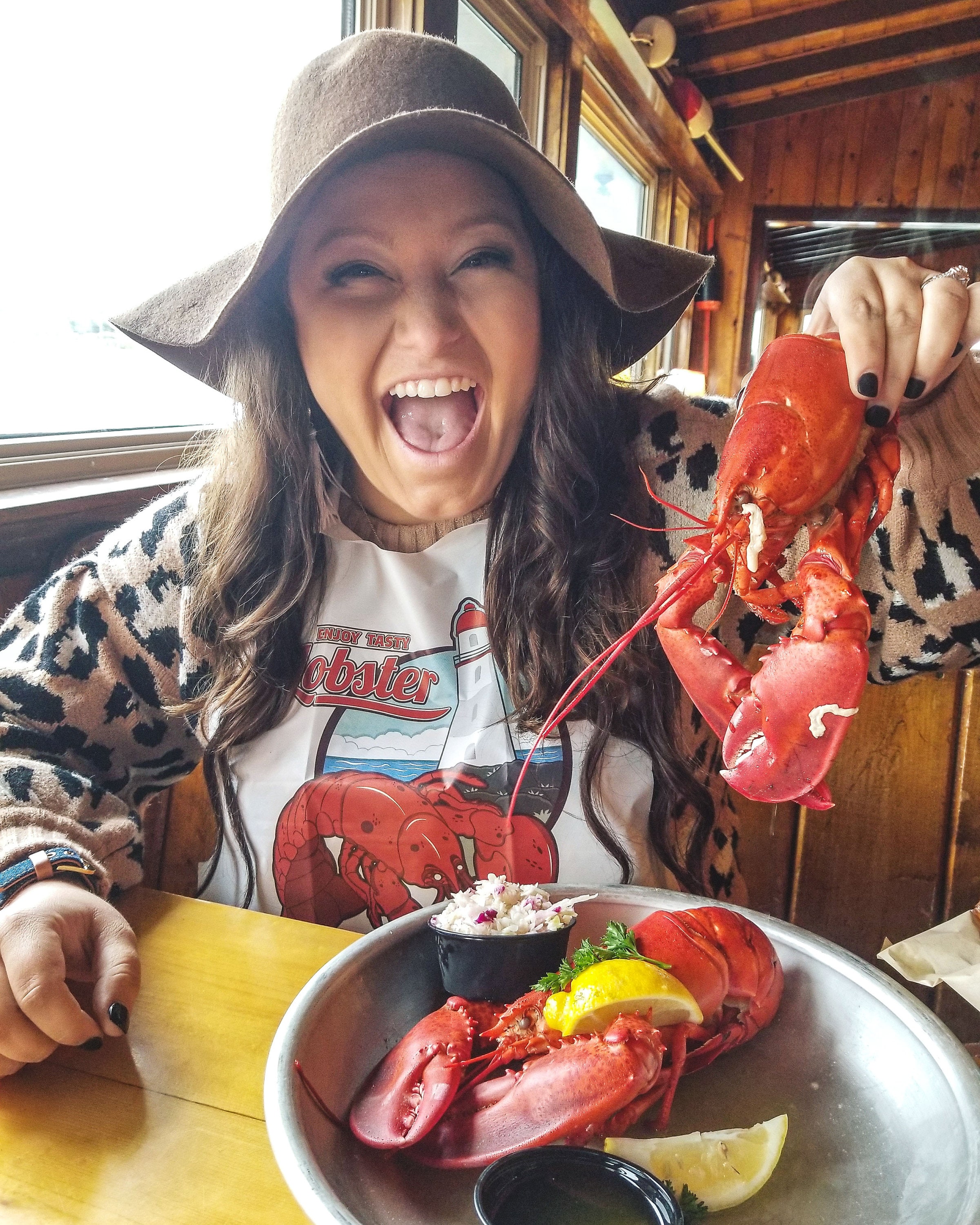 Shopping- I know shopping isnt for everyone but visiting the flagship store of LL Bean has to be on your list. We loved the little town of Freeport and all the quaint little shops. On the way there from Portland we drove past the most immaculate homes and beautiful scenery so the ride alone is worth it! One of my husbands favorite stops was a marina along side the road and a park across the street. We could have easily spent hours in the LL Bean store (I think we may have..lol), but the best deals can be found at the outlet store right across the street. It's full of boots and clothing that may have been sent back for the wrong size or off season items. It slightly resembled a black friday shopping crowd but I pressed on and came out with my FAV pair of boots. Our other favorite area to walk and shop was Bar Harbor. Some of the stores were a bit touristy being right outside of Acadia but I LOVED that all of them were small businesses (sorry starbucks lovers, you wont find a chain here). We found a bunch of cute things there! There's also a beautiful park on the water where we saw a lobster boat come in and learned a little bit of their rules and regulations. Let's just say we were fascinated.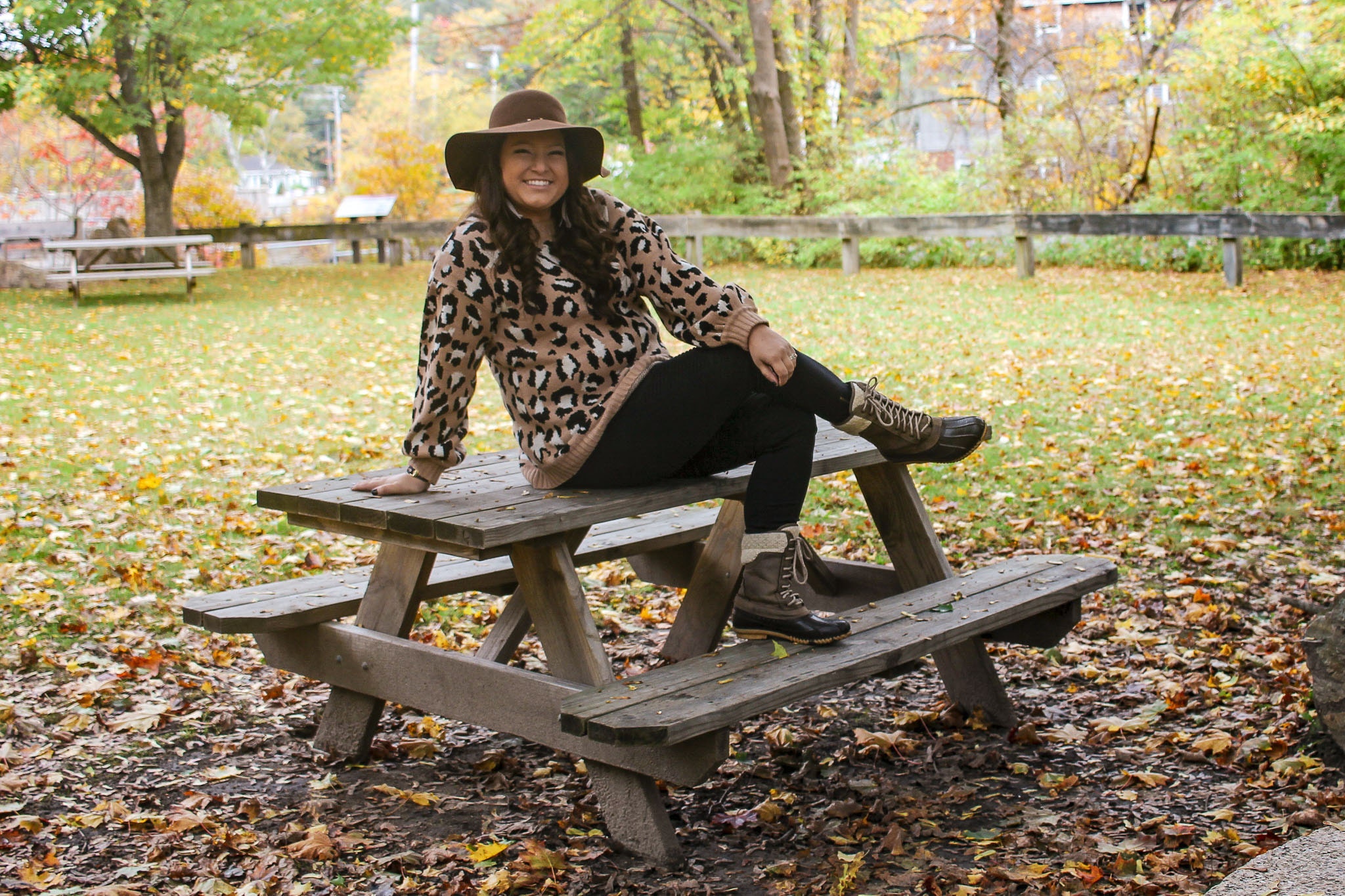 The park on the way to Freeport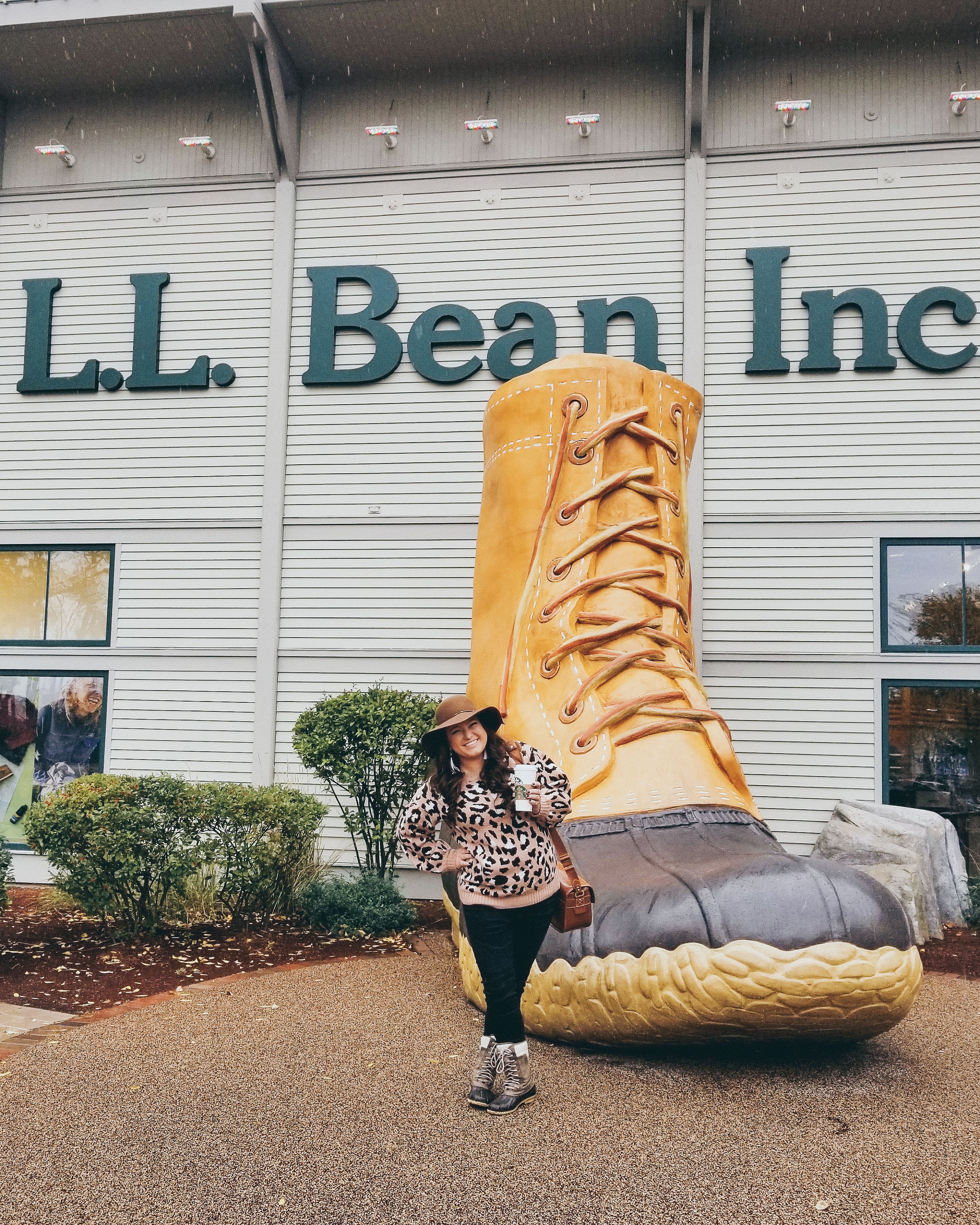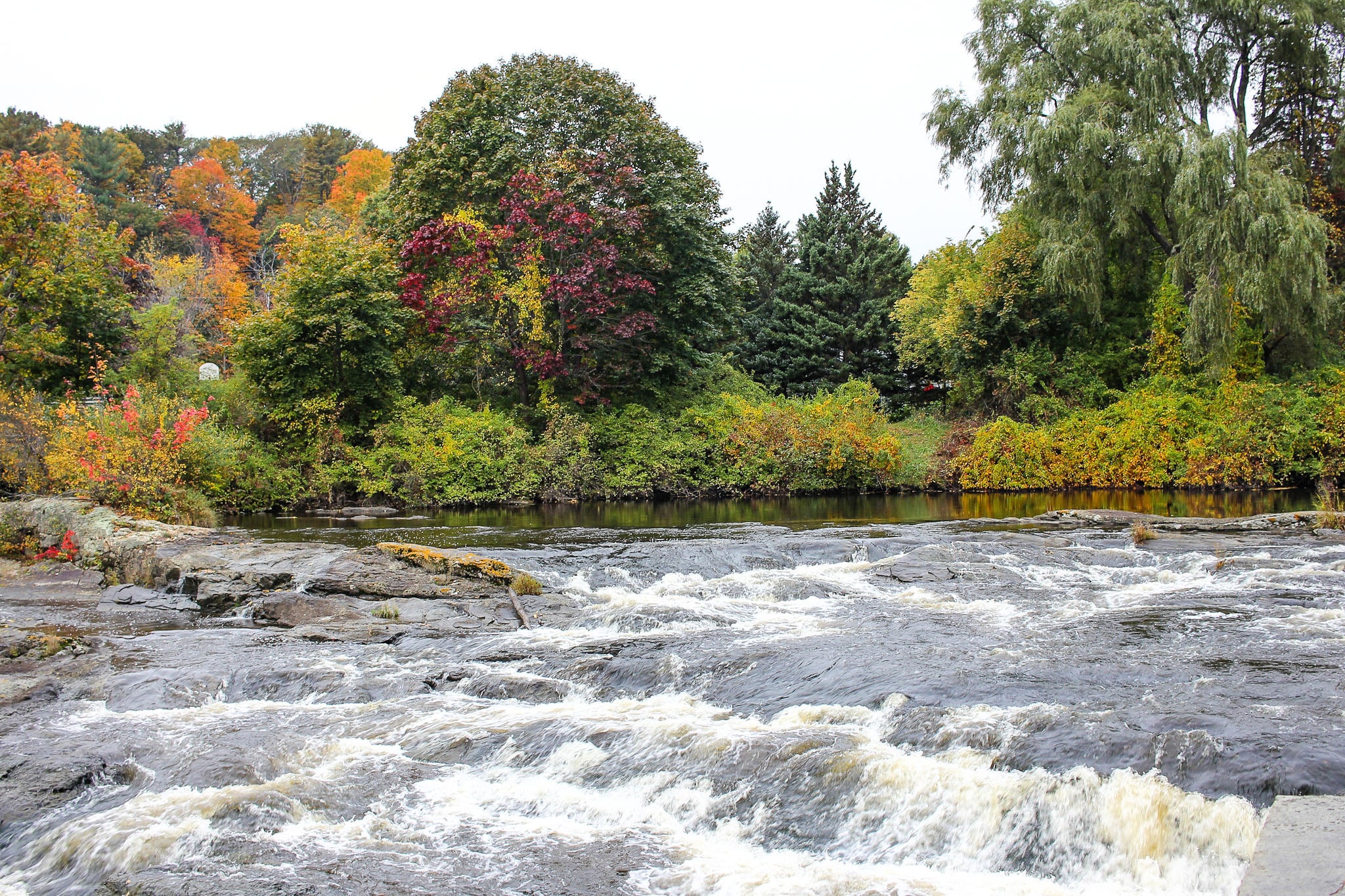 The park on the way to Freeport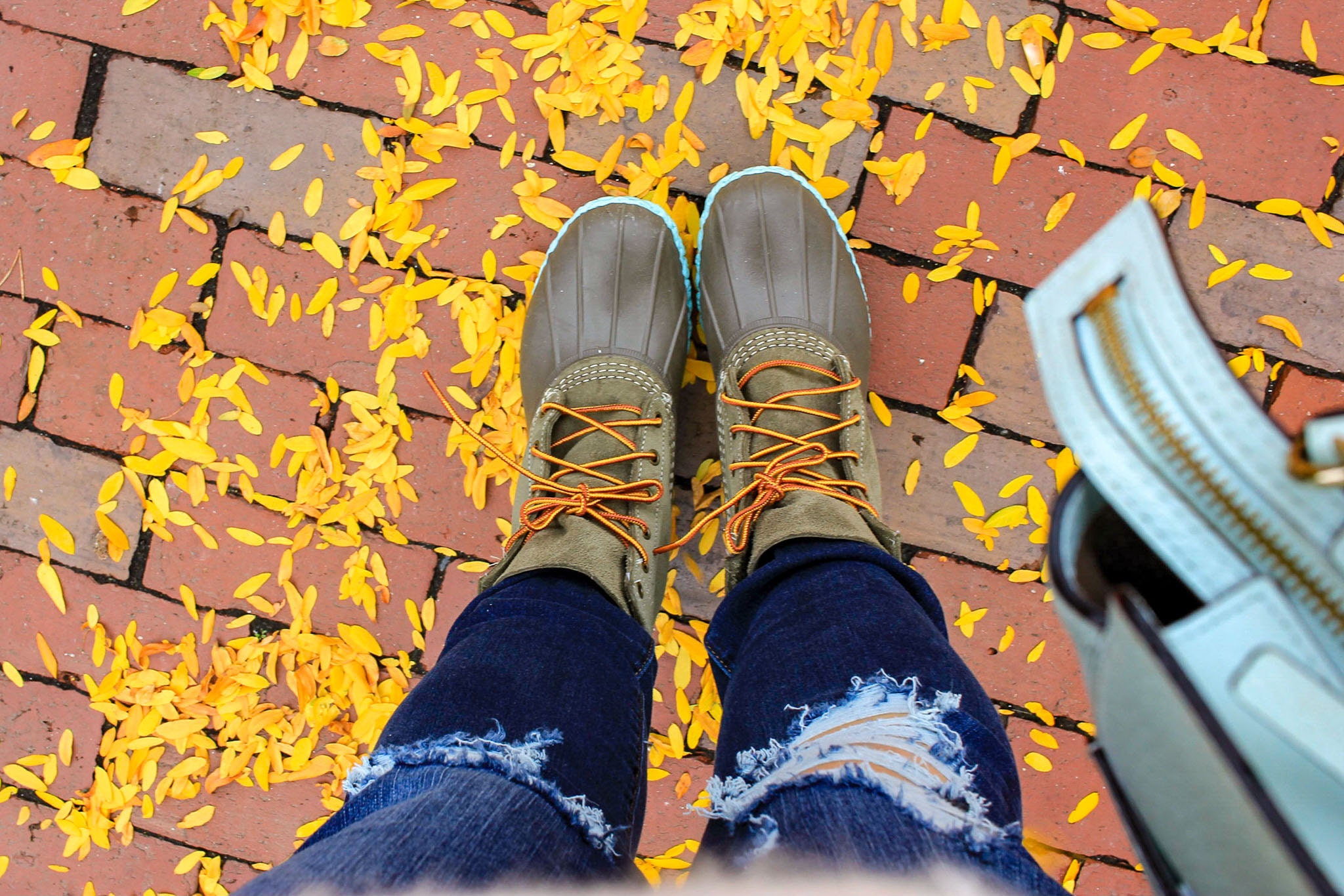 My Bean boot snag!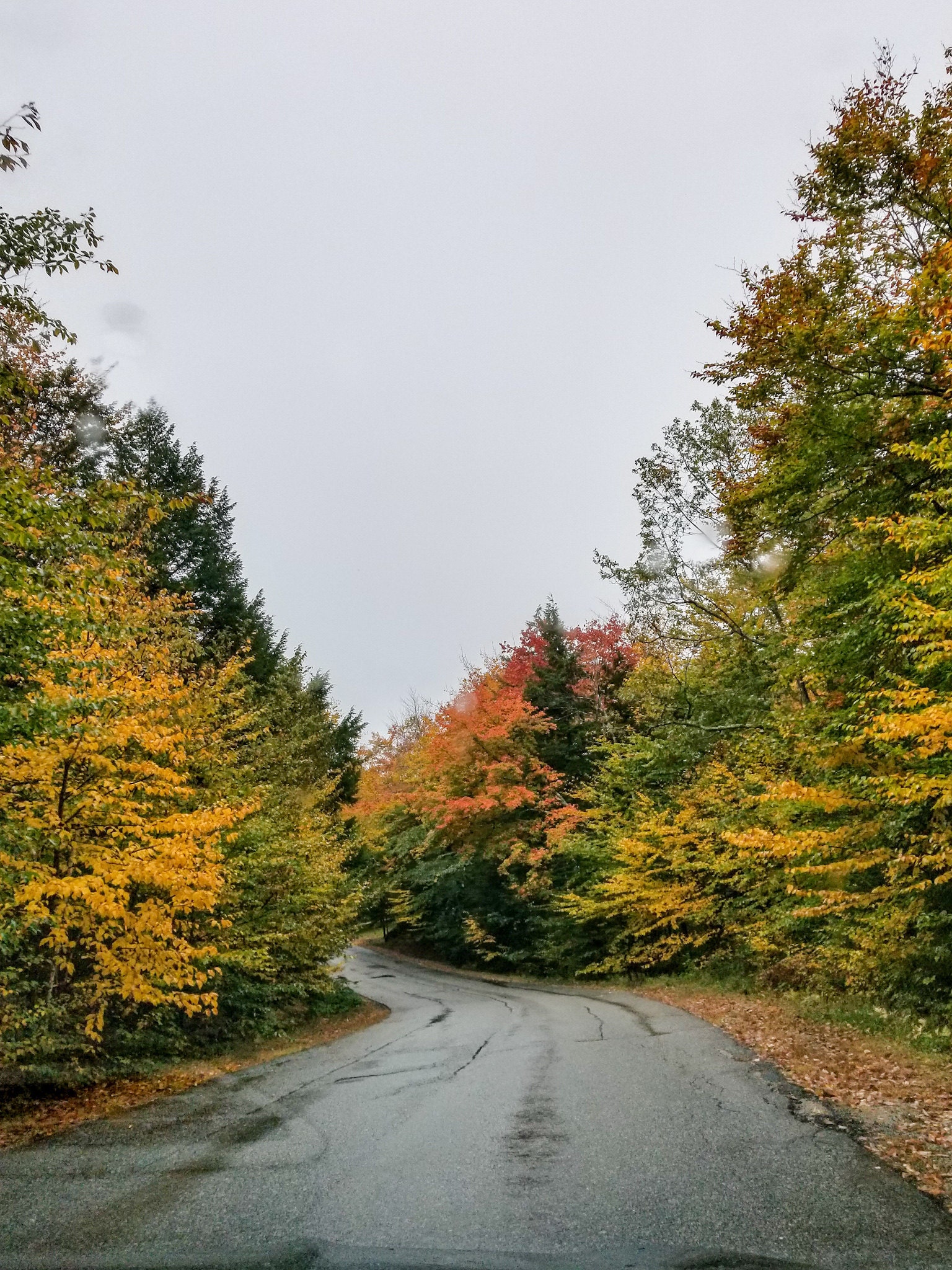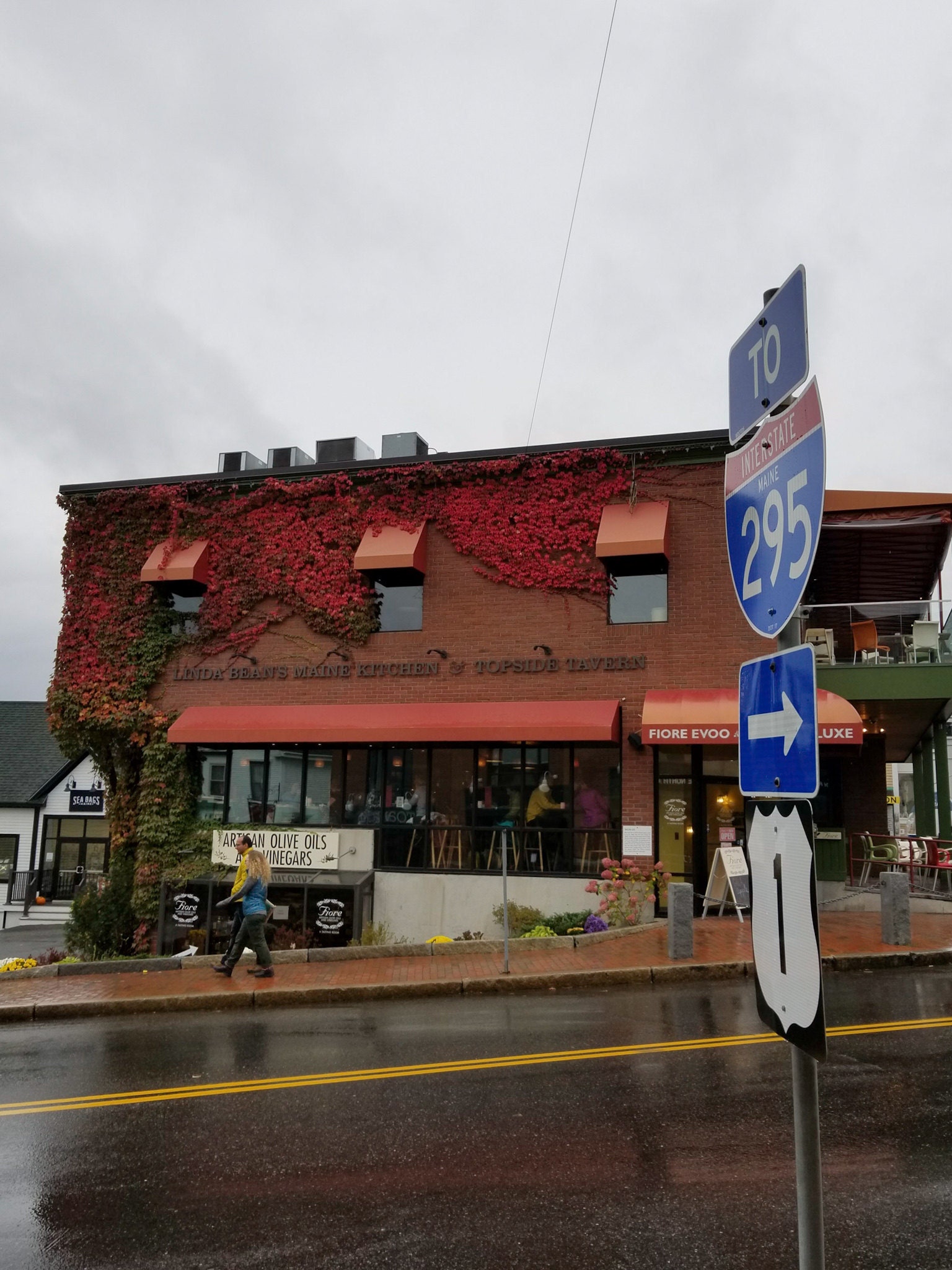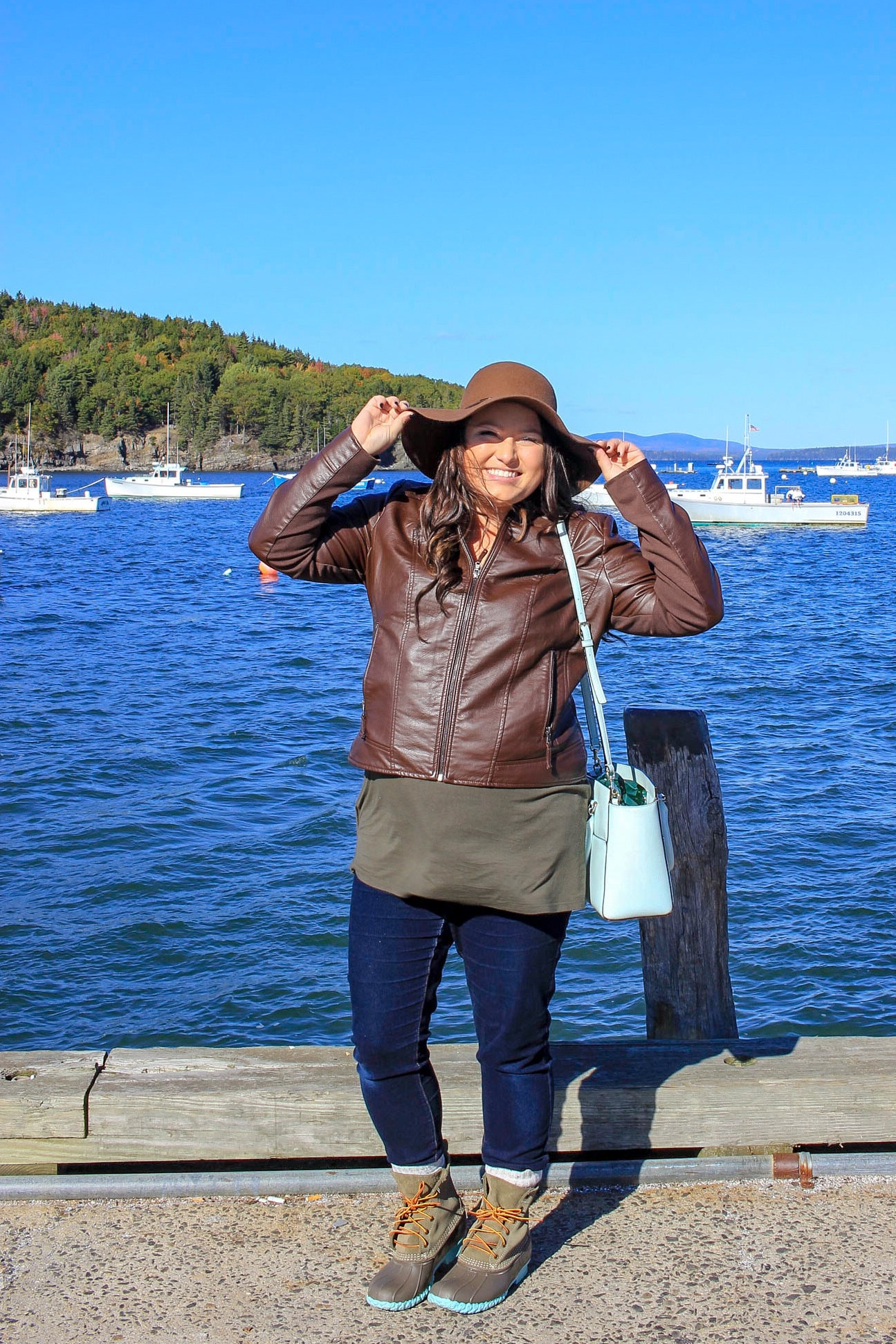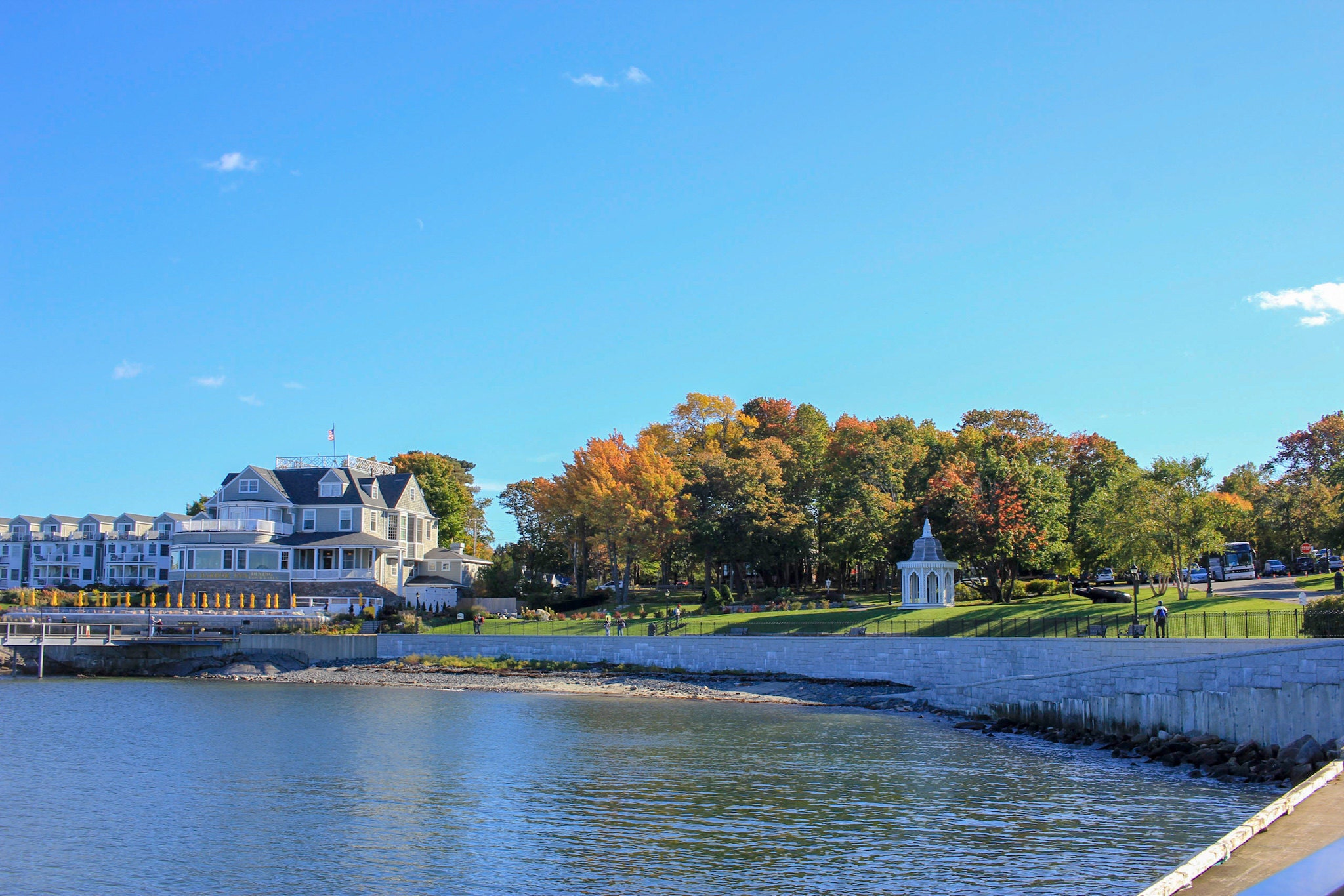 Bar Harbor
Things to do- As if that stuff wasn't enough there is entirely too much stuff to type. My husband and I love hiking so Acadia National Park was on our MUST list. It's about 3 hours north of Portland so we woke up entirely too early and hit the road to get there around 8am. Totally worth it. You will have to pay the park fee but this activity is budget friendly for sure! I'll save the details and let the pictures do the talking.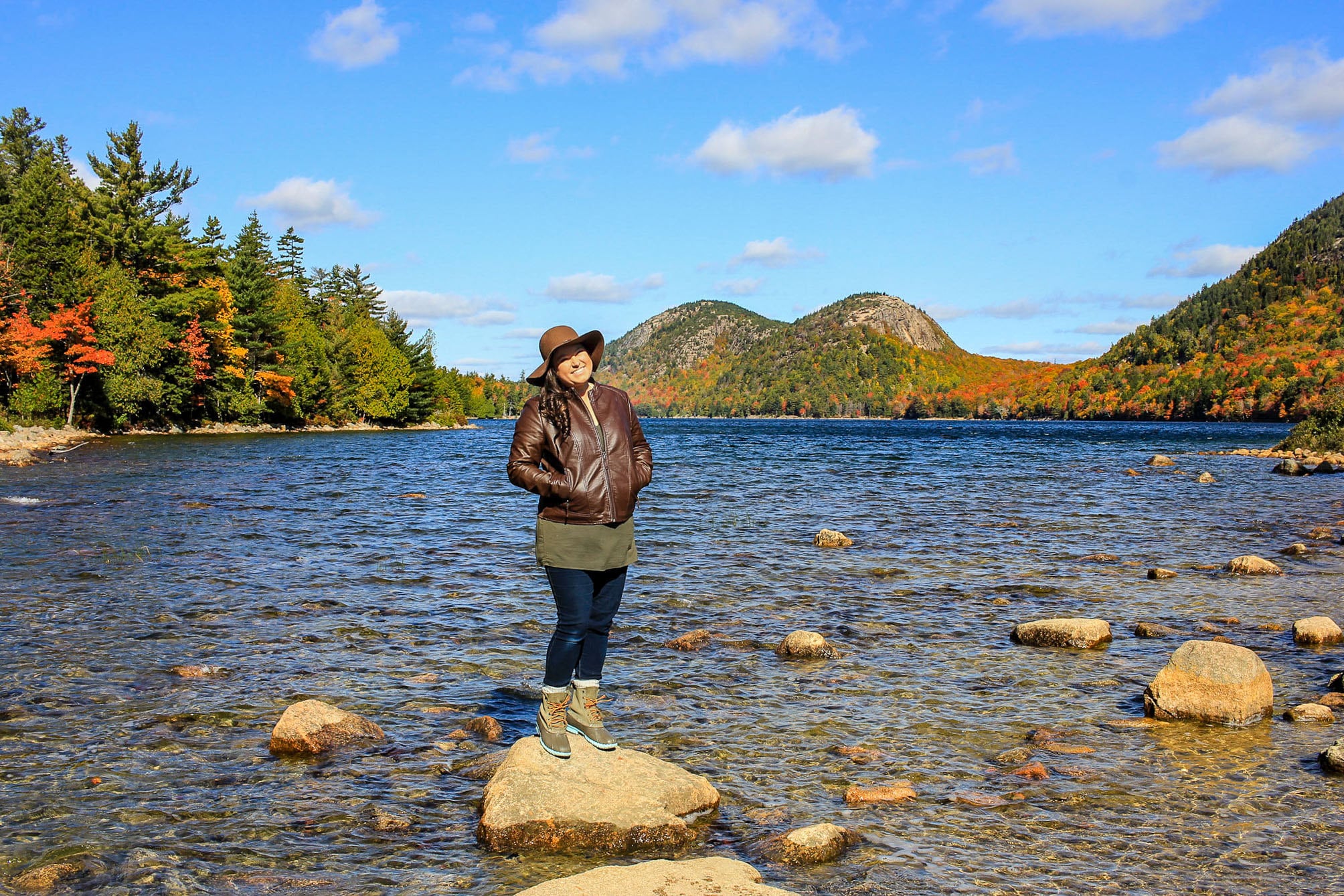 The Jordan Pond in Acadia National Park. There's trails all over Acadia and one of which starts looking at this beautiful view!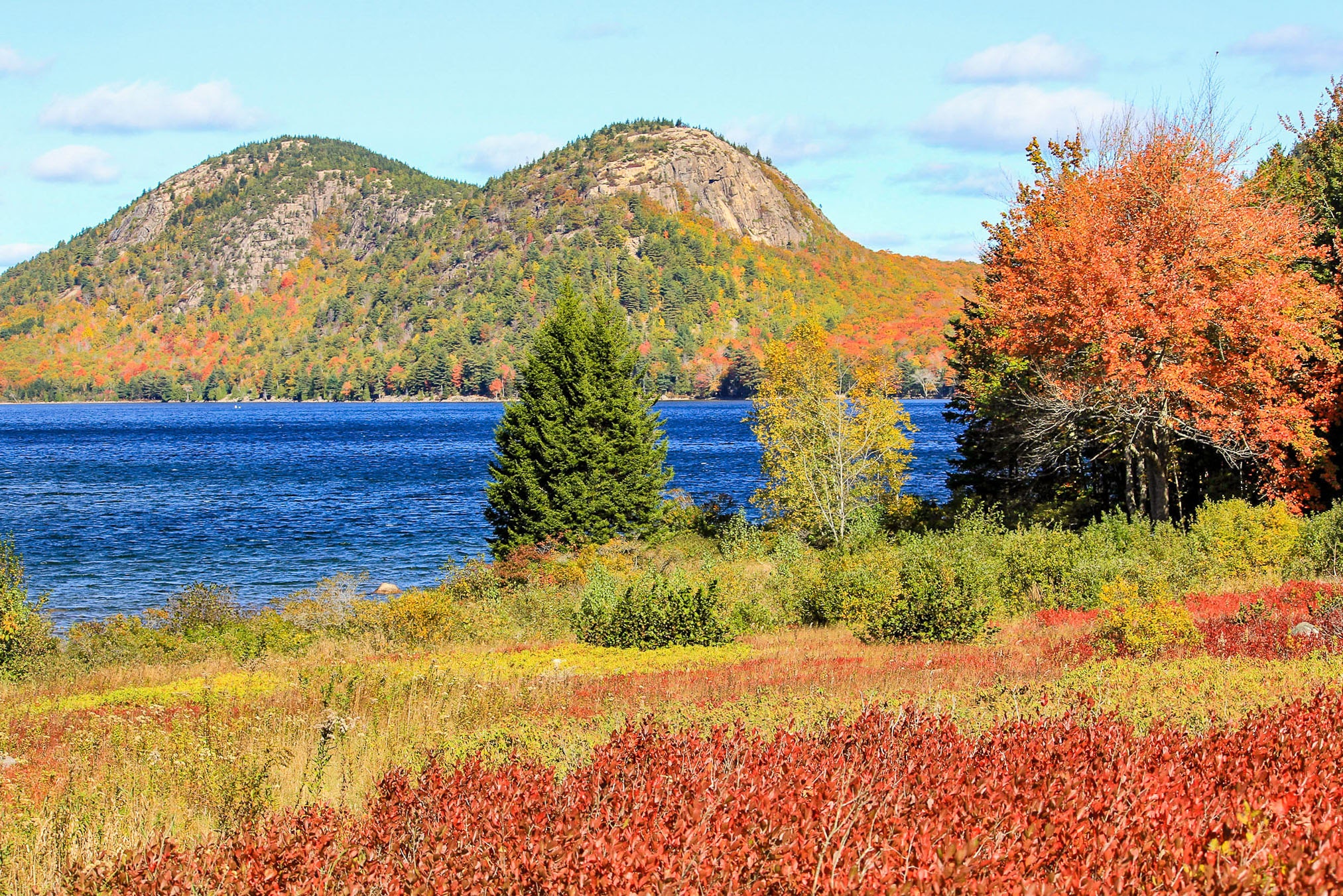 Summer is nice but these fall colors though!!!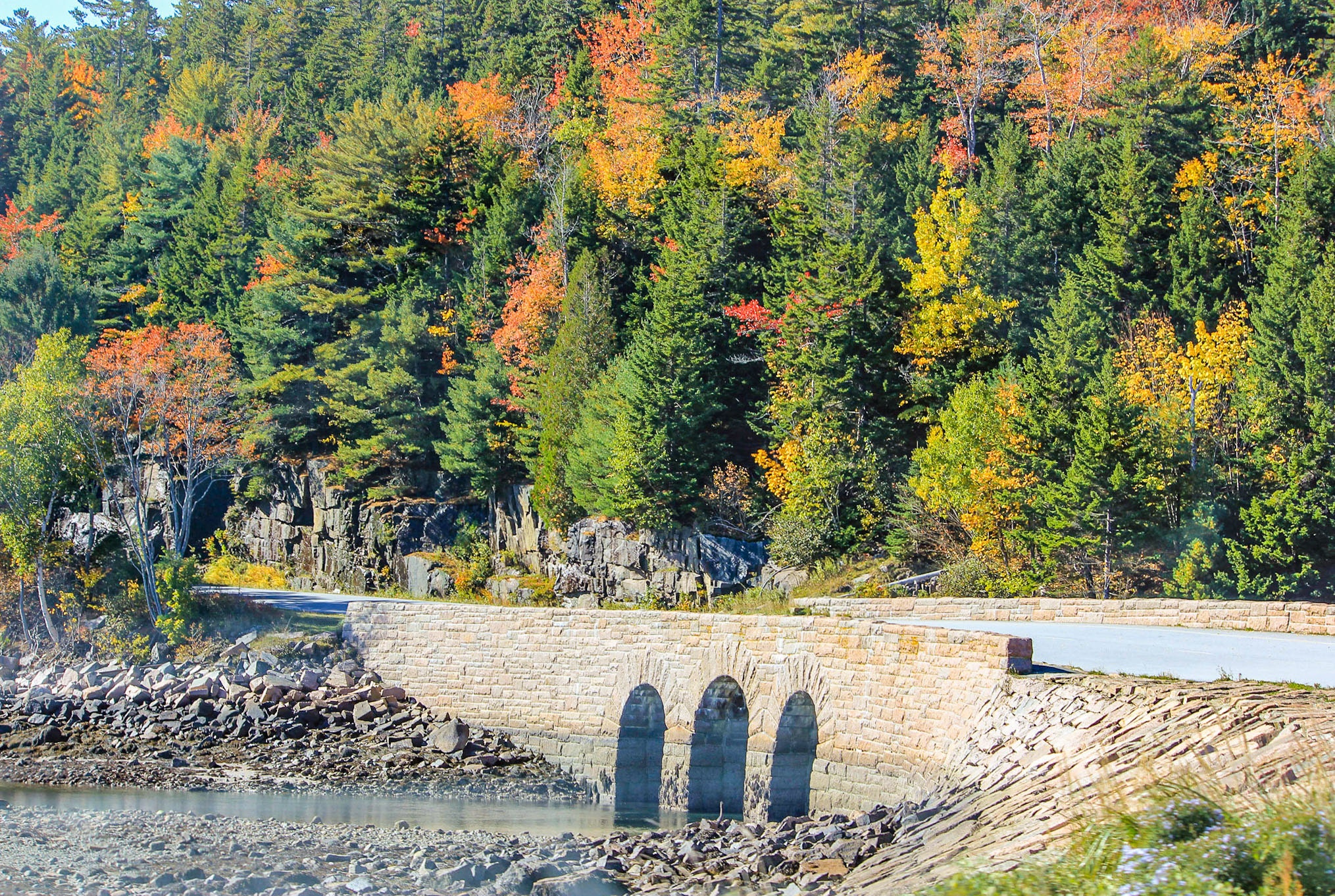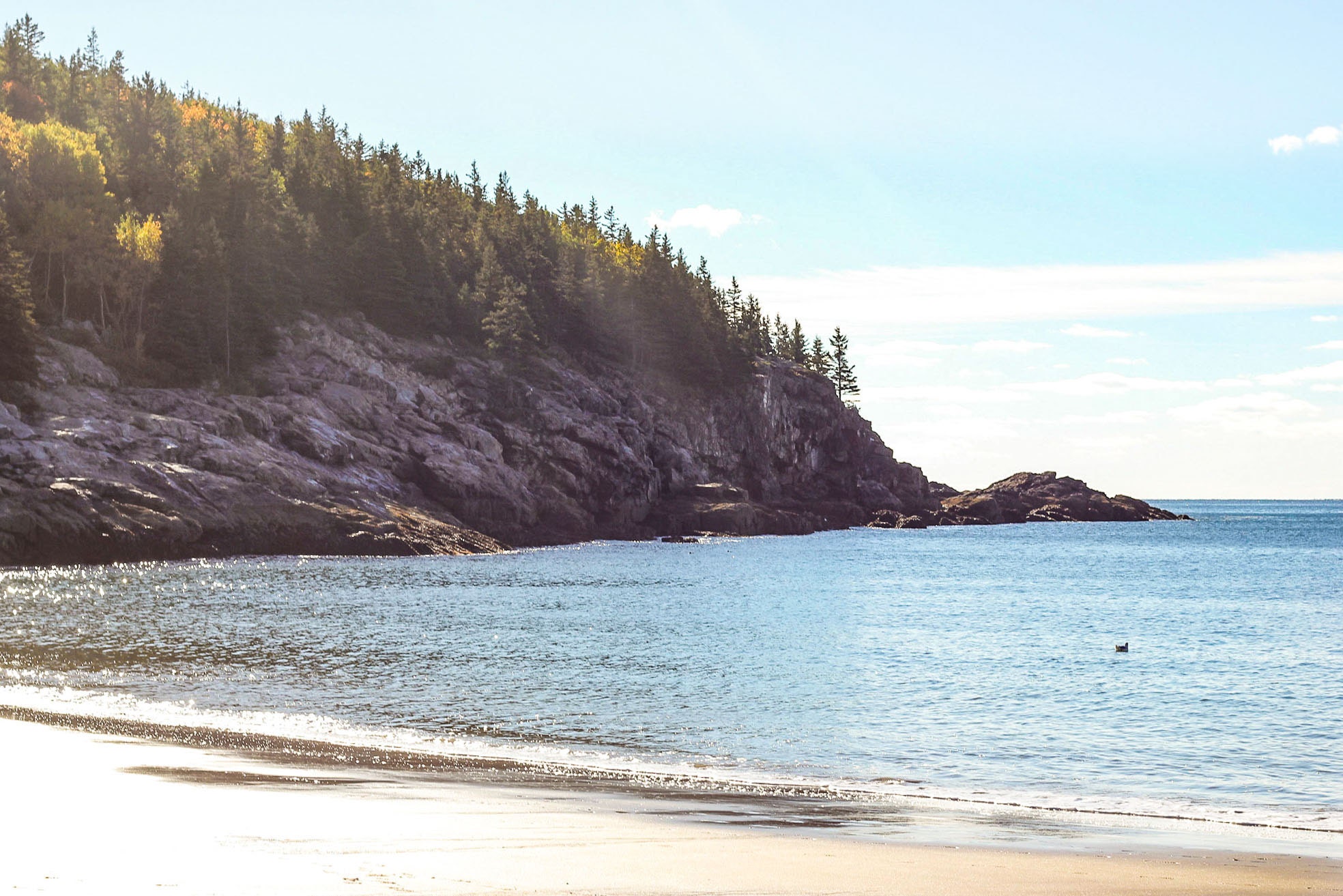 Sand Beach. The only sand beach in Acadia.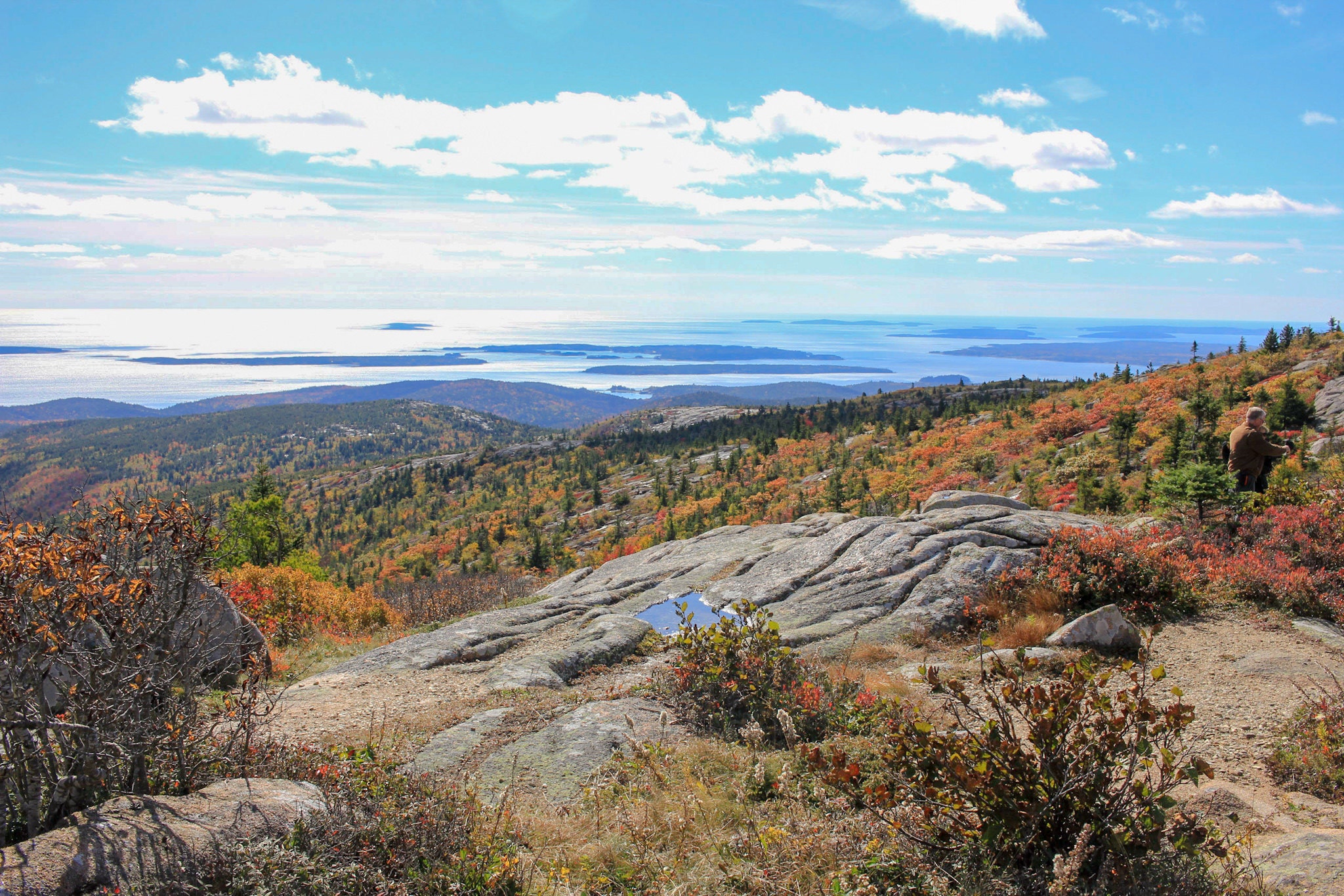 Cadillac Mountain- the first place in the US to see the sunrise in October- March.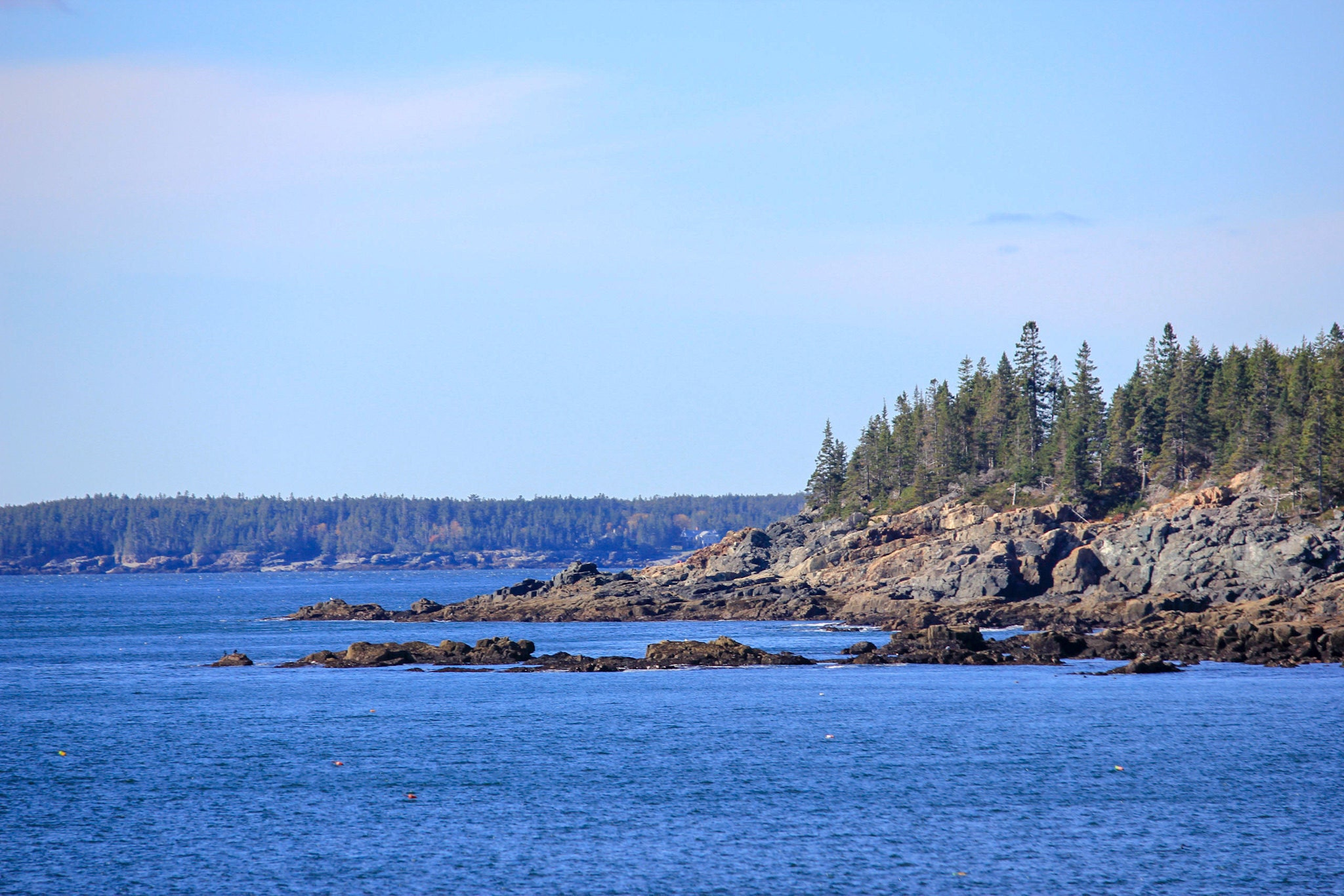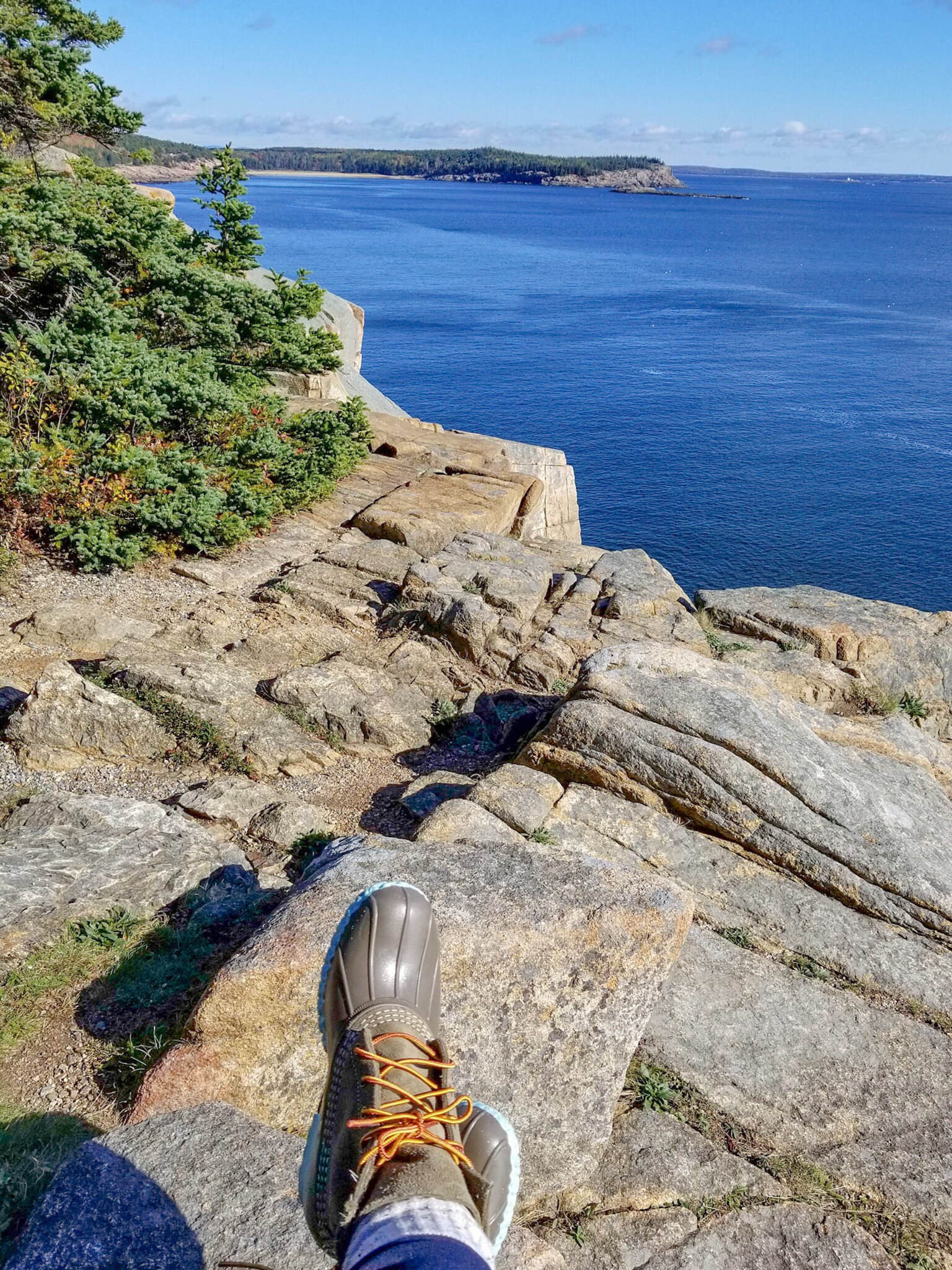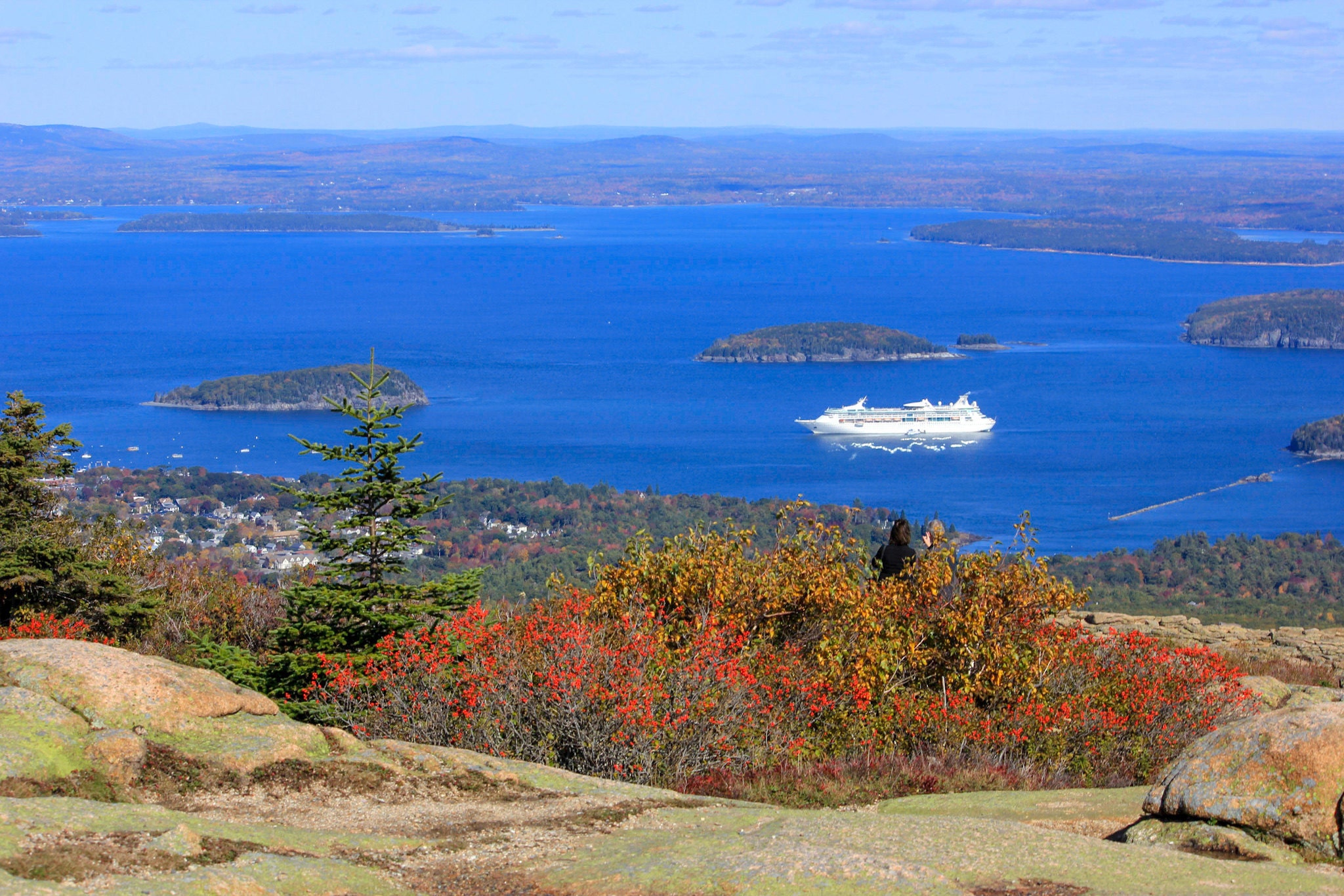 The view of Bar Harbor from Cadillac Mountain.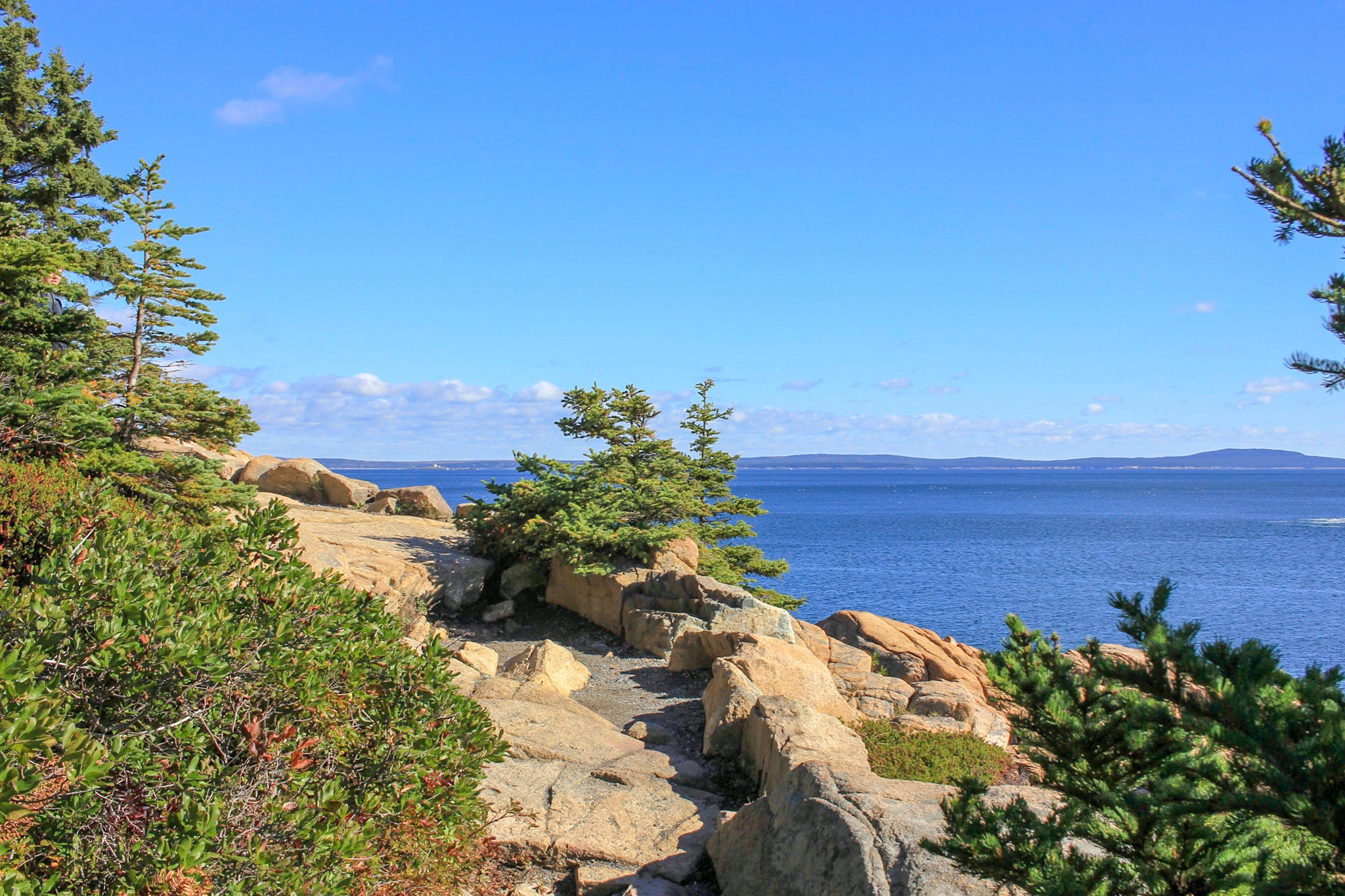 Also you could spend an entire weekend just viewing lighthouses up the New England coast. We didnt get a chance to see the Bass Harbor Lighthouse in Acadia but we did see one in Portland! This beauty has claims of being the most photographed lighthouse in America and it's easy to see why! You can also see the Ram Island Ledge lighthouse if you look to the left of the Portland Head Light. There are also two others (Bug Light and Spring Point Ledge Lighthouse) a short drive away that are on our list for next time.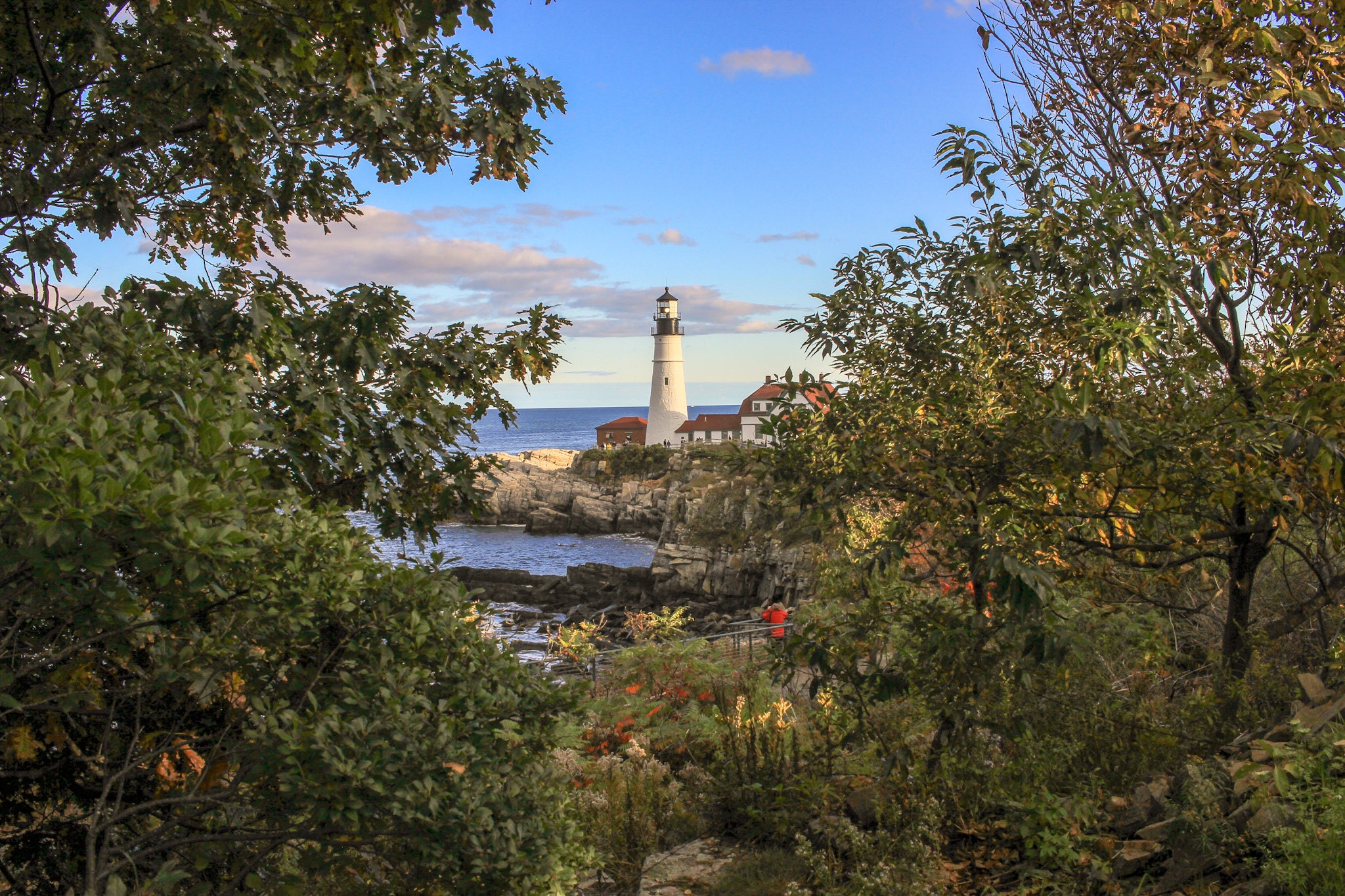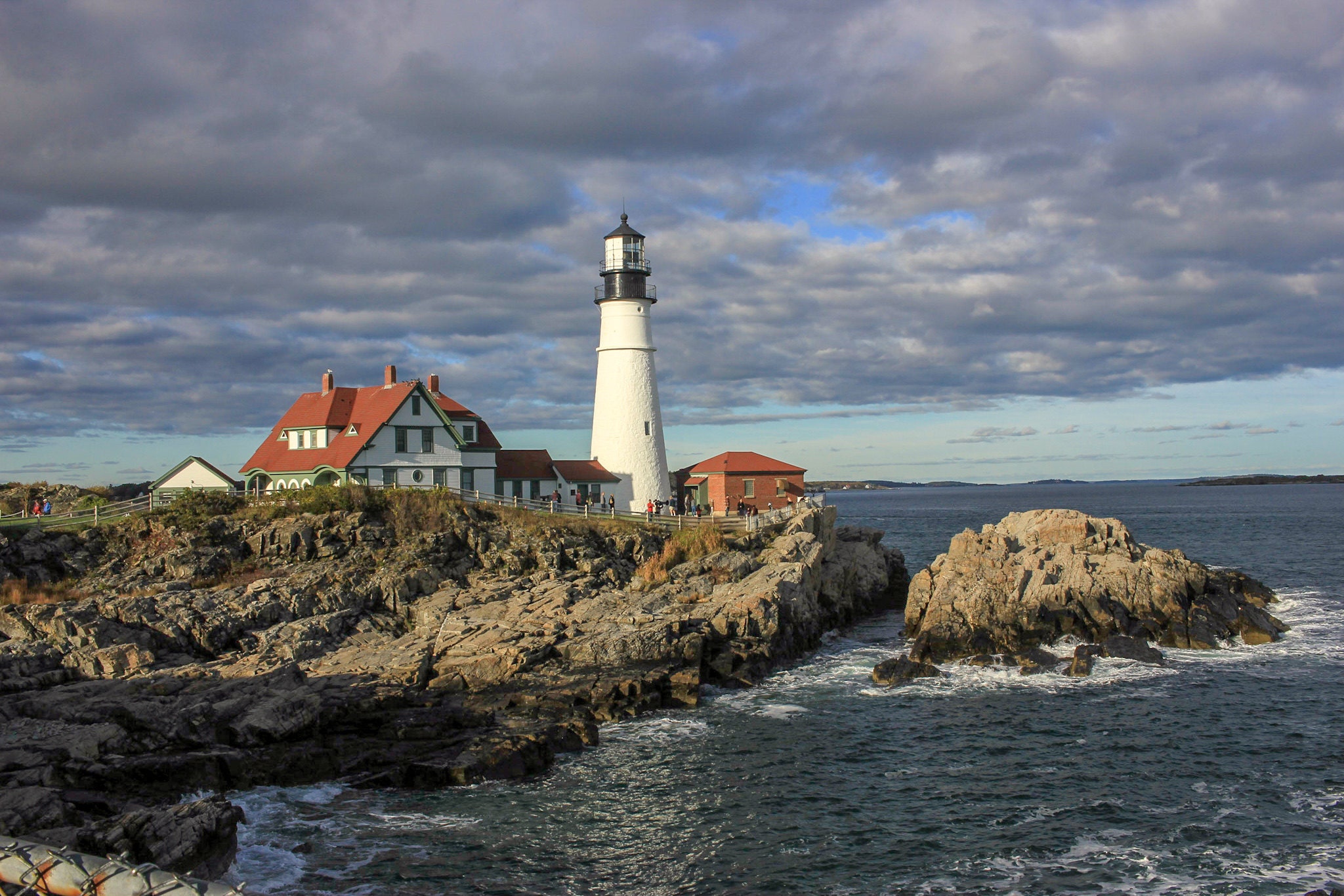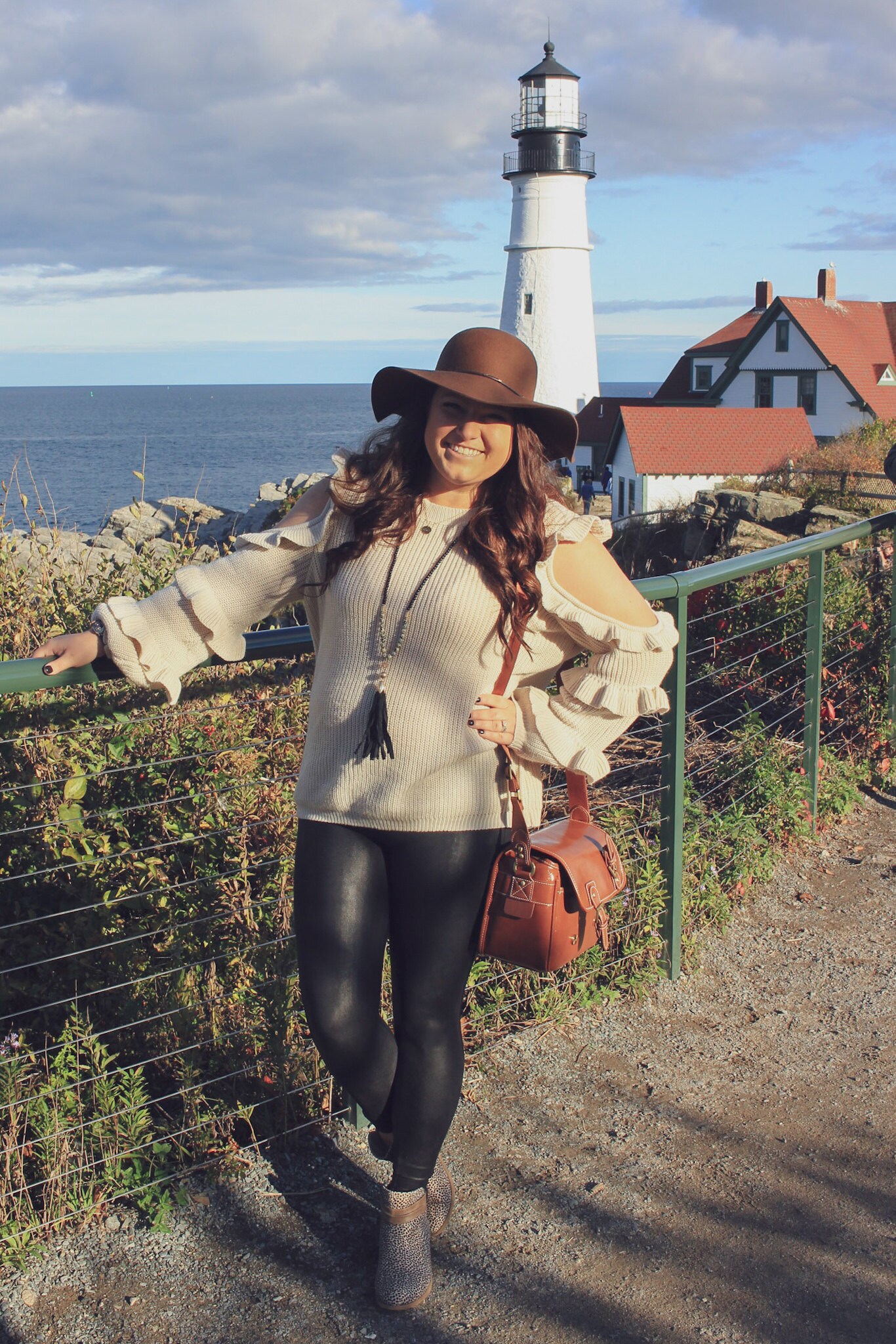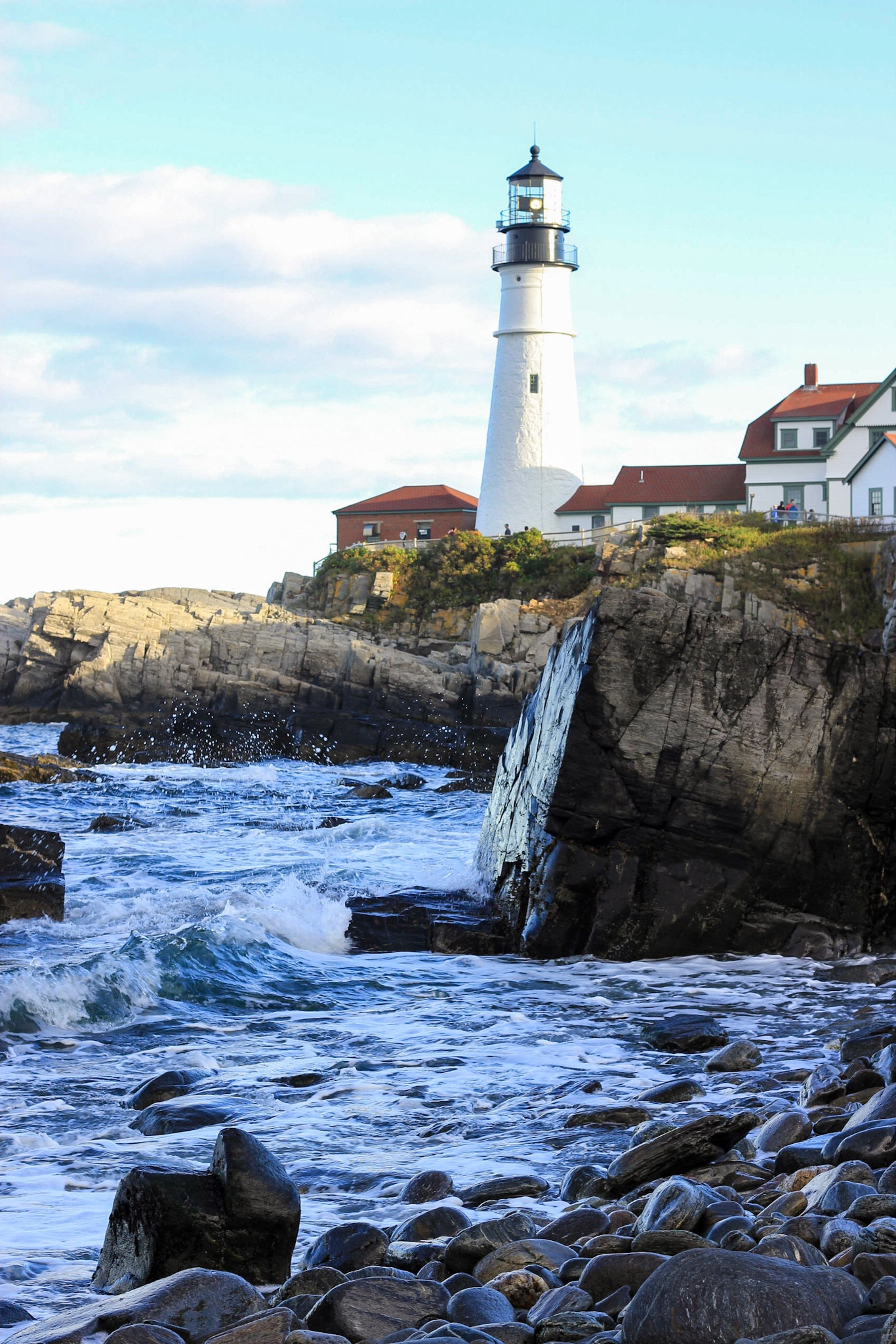 You really can't go wrong around the New England coast in the fall. Out of all the destinations we have been, there is something that draws us back there! We would love to spend more time in Acadia hiking next time but for now, here's to hoping fall comes soon so we can dream of our next trip!