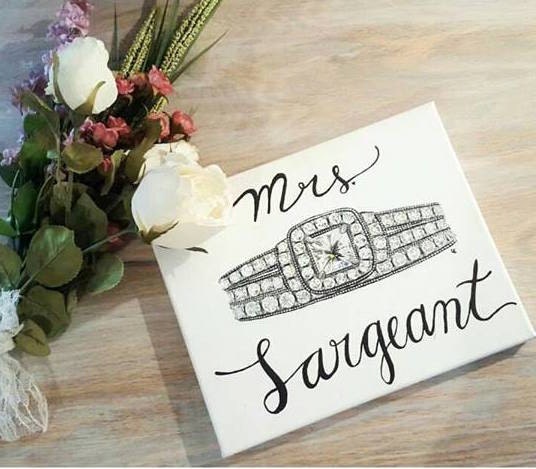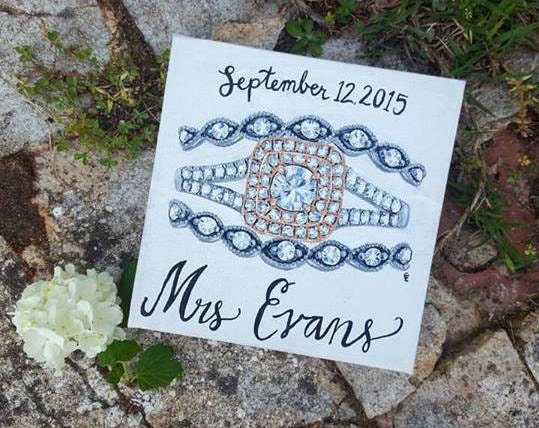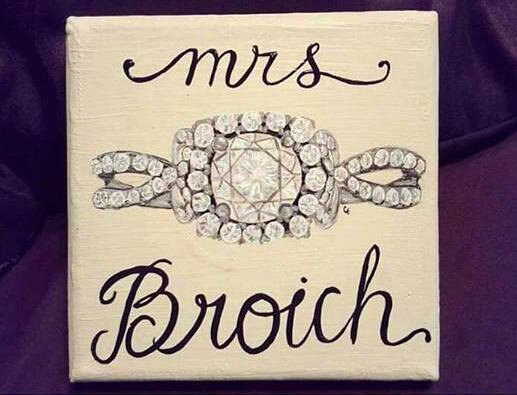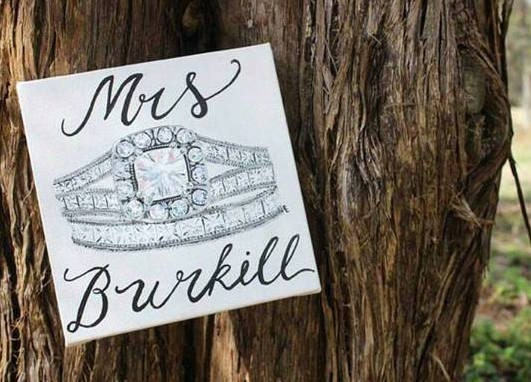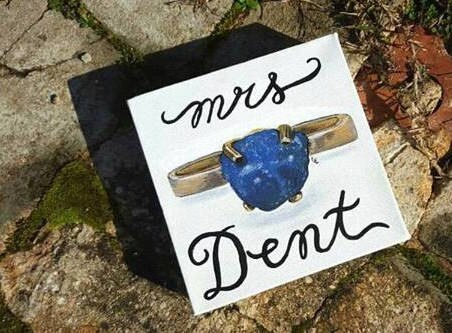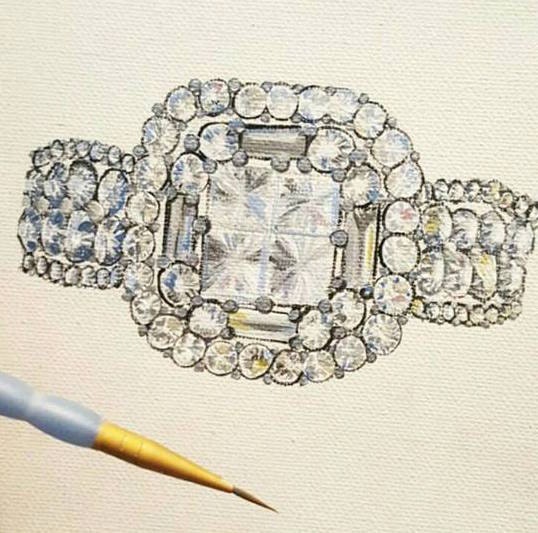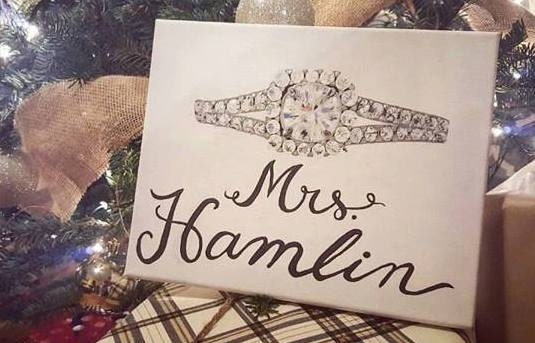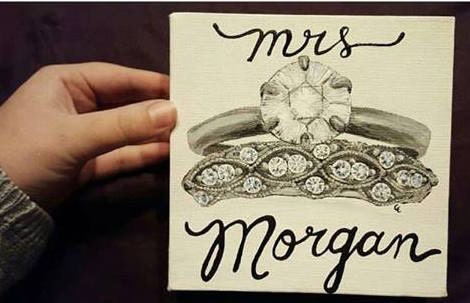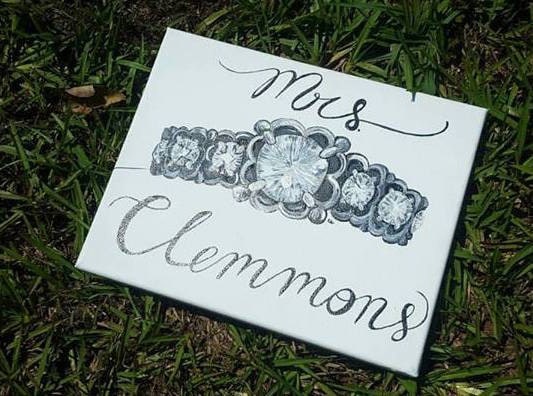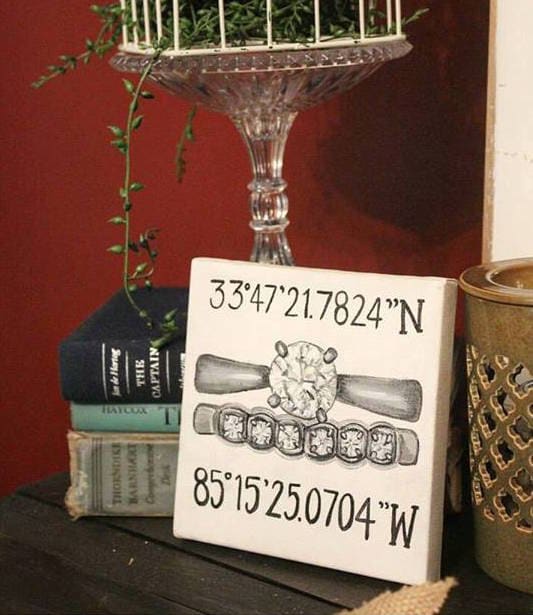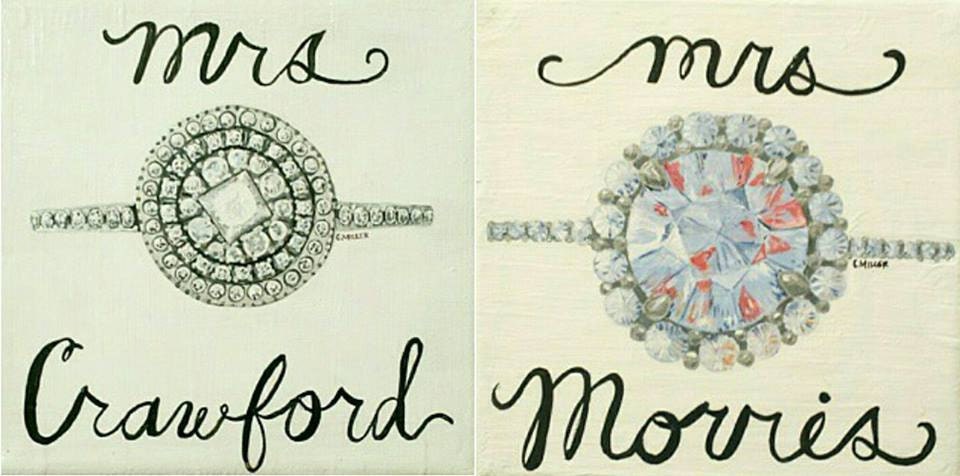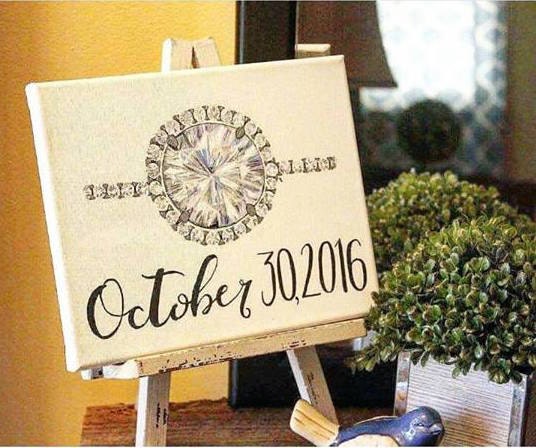 Can we just take a minute to say "Ooooh! Ahhhh!" at these pretties? The personalized ring portraits are my favorite items in the shop. Getting to look at all these gorgeous rings is my kind of work! 
The idea for the ring portrait started when I got engaged in December 2014. I was over the moon excited and probably took 34245 ring selfies (admit it, we all did it)! I stared at my left hand to no end, because this was real life! It wasn't all about the materialism behind it though. 
While I was finishing up my last semester in college, my  fiancé, Cam (now husband) was working full time at the airport. I didn't get to come home as often that semester so Cam got a part time job delivering pizzas. I didn't think anything of it when Cam explained he wanted a little extra money to buy a boat. I will say, by then I was ready to be done with school and start my life with my best friend so I had a small break down one night at dinner crying, "you care more about fishing than marrying me." Meanwhile, the whole time he was saving up money to buy my engagement ring. We both look back at that night and laugh now! When it was almost time to buy the ring he went out looking to every store in town from mom and pop stores to the big guys. This was the biggest purchase of his life so it had to be perfect! 
He finally narrowed it down to the beauty that hugs my finger today, a beautiful rose gold and white gold, double halo engagement ring. Every time I looked down at it, I was reminded of the long hours he worked (seriously 4:45am-11:45pm?! How he survived, I don't know). It was now my greatest treasure, because that little circle symbolized the never-ending love this guy had (has) for me. This is when I decided to create a piece of art featuring my rock. 
When we hang a piece of art in our homes we are proud of it. It is on display for all who enter. I was proud of this ring and the meaning behind it. It was part of our story. This symbol of love was where our forever started.  
I love knowing that every portrait I create has its own story behind it. To quote Winnie the Pooh, "Sometimes the smallest things take up the most room in your heart."
XO
Chelsea